Last summer Brandon and I found ourselves walking through the aisles of Home Depot to find materials for our latest project. We had collected all of our wood, and were looking for the best set of nails when an older man passed by us chuckling. He said something along the lines of this project being my vision, and contracting my honey to create it. He was exactly right. I found a picture of a side table that I liked, and it seemed easy enough for my craftsman to put together.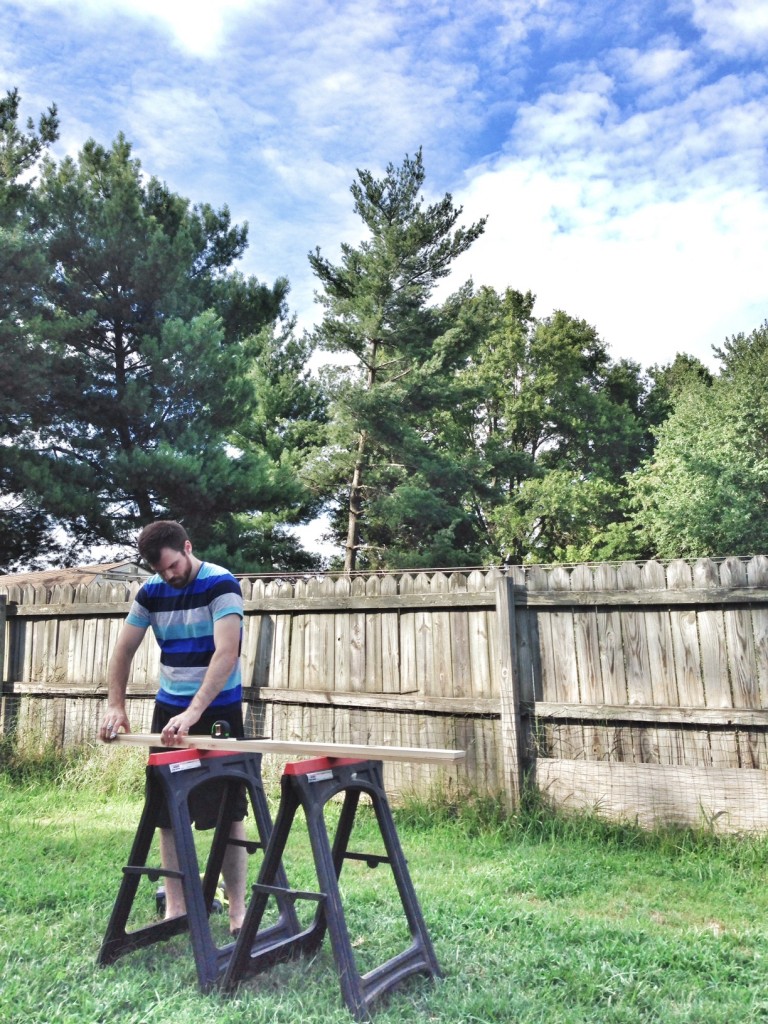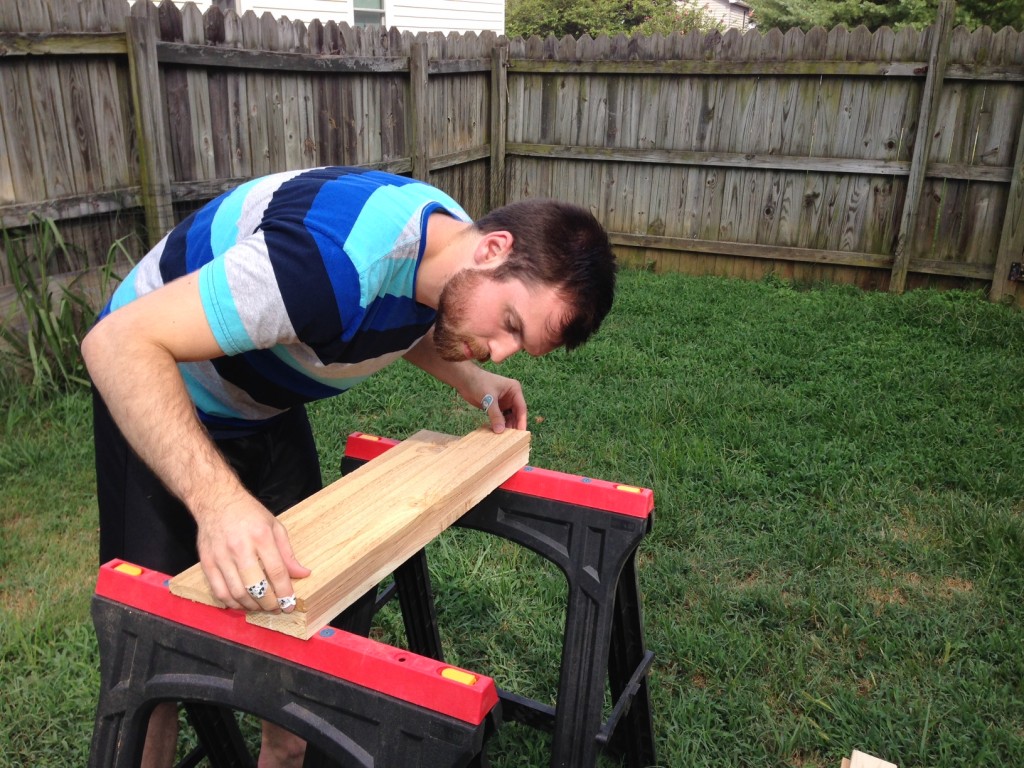 B had this project finished in just a few hours. Sawing, sanding, and drilling together this magnificent table with measurements of his own liking.
Here's What You'll Need:
3/4 inch Wood Planks
4 Wood Posts
Nails
Screws
Sander, or Sandpaper to smooth the edges
Tape Measure
Drill
Hammer
Saw, or have the planks cut into the sizes of your liking
Stain
And then put it all together however tall, and spaced apart as you'd like. All you've really got to do after sanding the edges is screw the wood planks to the side, front, and top of the 4 wood posts. Then apply your stain. We actually had a stain that we were hoping to apply but never got around to it since I've loved the look of the natural wood.
Here she is…