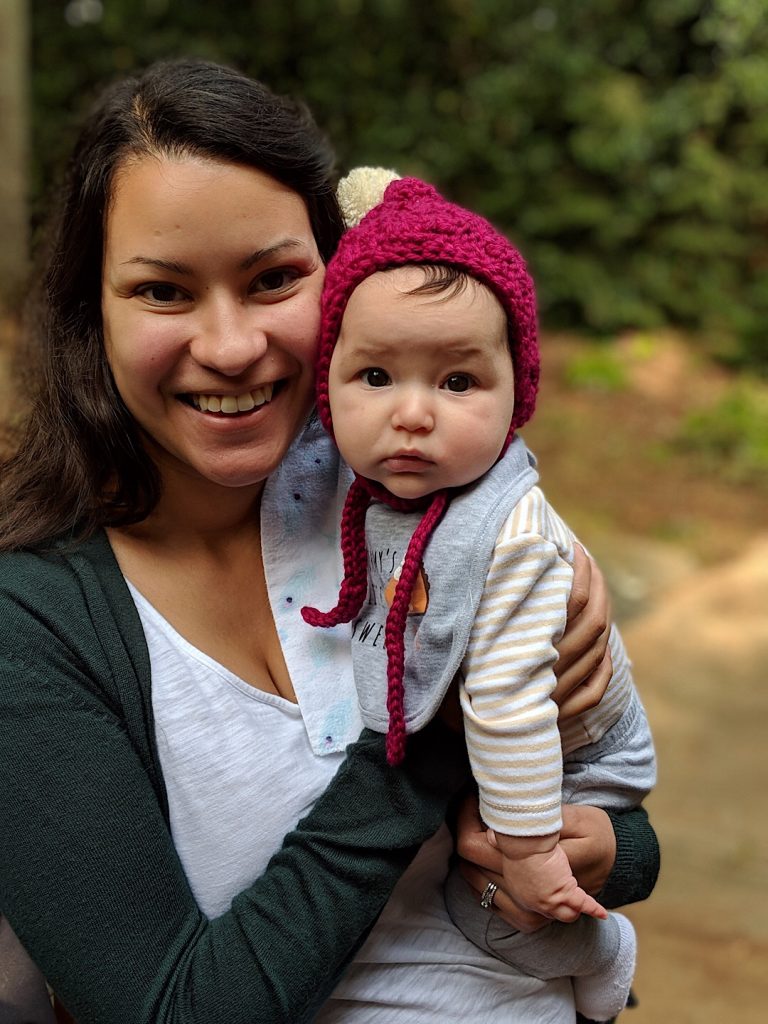 The cooler weather is here! We're welcoming it with smiles and Pom Pom bonnets. My sister made that bonnet. Isn't it precious? For more cool weather items check out her Etsy shop here. It's never too early to shop for Christmas. In fact you might even be a little late to the game. Get on it. Christmas is only 7 weeks away.
I wanted to share some of my Fall favorites with you today! Just a few things that have made this season a little cozier. I may make this a seasonal recurrence if I can plan my life and blog out that well. No promises.
Cool Air, Warm Heart playlist on google music.
Cozy Nights candle from Target for a chilly evening inside. Pair with a fluffy blanket and a warm cup of cider.
Open front cardigan from Old Navy. I snagged this green one last season and love how lightweight it is.
Spiced Cider from Trader Joe's. Also everything pumpkin flavored at Trader Joe's. The biscotti, the cream cheese, the coffee. Just go ahead and grab all of it. If you're not close to a Trader Joe's my suggestion would be to go ahead and pack up all of your belongings and move closer to a Trader Joe's because you're missing out.
I also always love a few good white pumpkins around the house this season. Big and small. A Cinderella pumpkin if you will.
I saw a quote recently that said "All I want in life is to overspend at Target and travel the world." Sounds about right. Although I'd like to add that I want to be sponsored by Trader Joe's one day. I'd try their food for free and rave about it. Hey Trader Joe's! If you ever need someone to do that I'm your girl.
We found this screened in gazebo to pop on our deck recently. During our house hunt we hoped to find a house with a screened in porch. We figured that was something we could build one on one day along with all of our many other house projects but this has been a great alternative. Our little family loves spending time outside, especially when it's cool out.
We're so excited for how this space has turned out.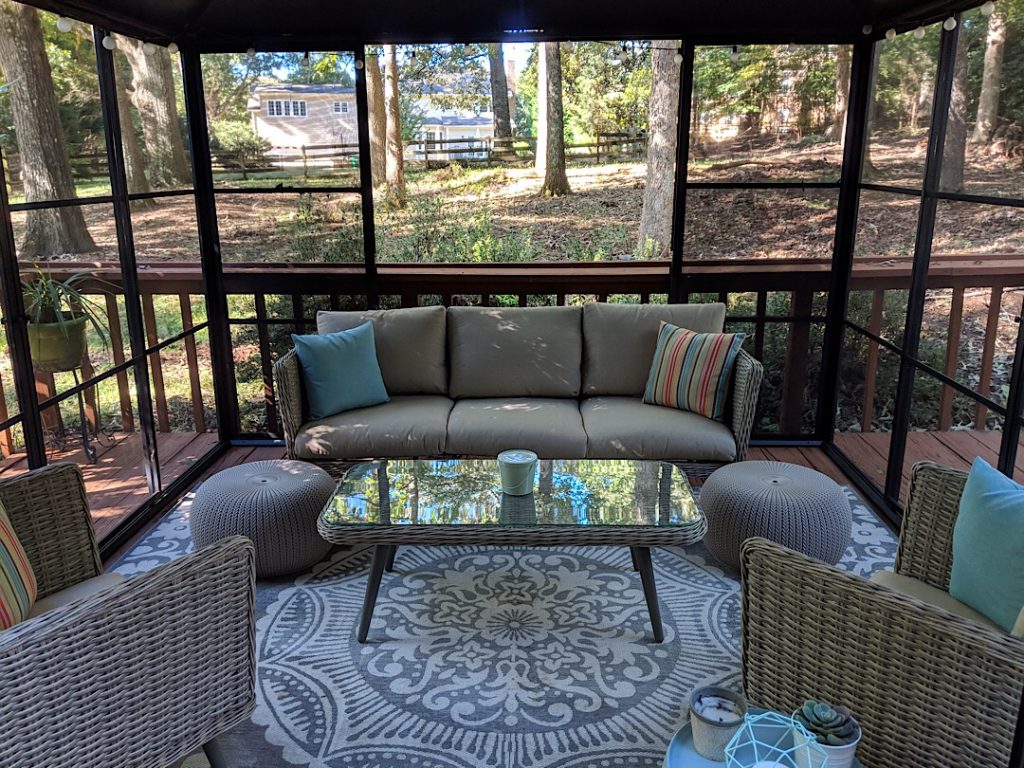 If you come to our front door looking for us we're probably out back.
We've been in this cozy space all day every day since our furniture came. We drink coffee out here in the chilly morning air. Watch Brandon leaf blow in the evenings. Simple days around here lately.