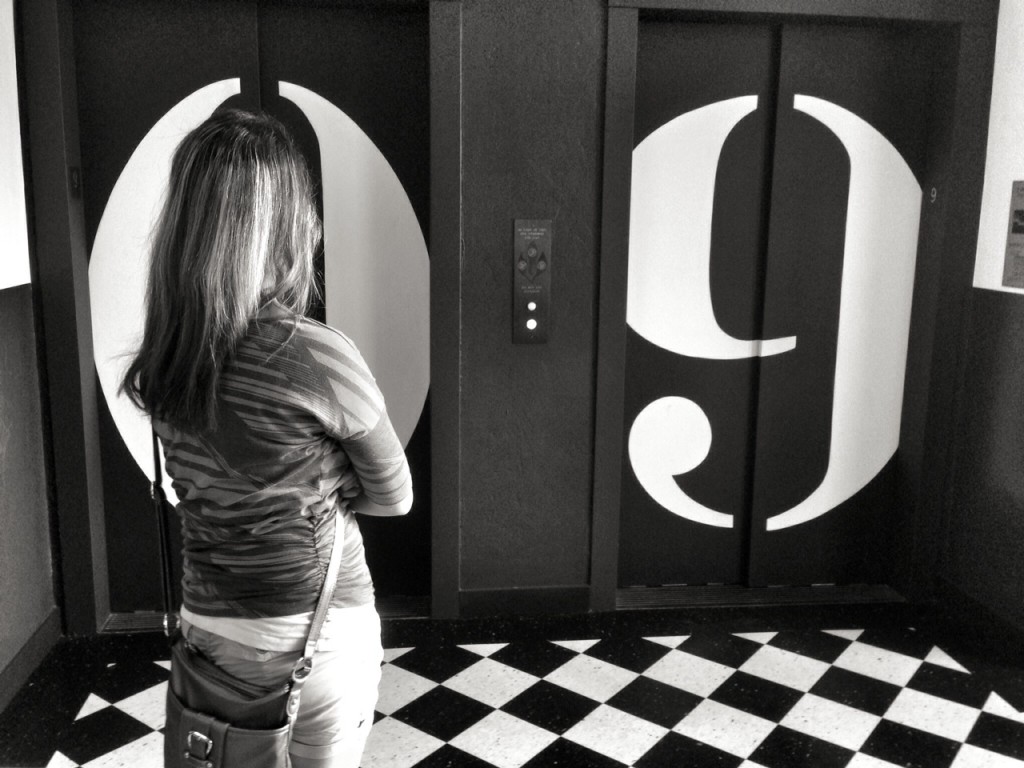 The first thing people asked when we got home from our trip was "What was your favorite part?"
That's such a difficult question. I spent 10 days with my husband… "Surely that was the best part." Is what I really want to say. But if you must know, I honestly couldn't choose any one part. We saw so much of beautiful California, I couldn't possibly pick one thing. We delighted in movie magic during the Warner Brothers studio tour, because.. why not?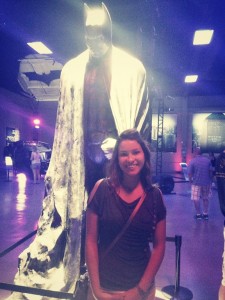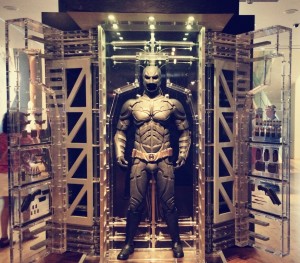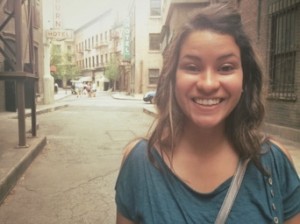 Do you see the glee in my face? It's a little embarrassing. But this was pretty much the look I had on my face the entire trip. A mixture between disbelief, happiness, and a worry free, no obligations week. You would look the same. Trust me.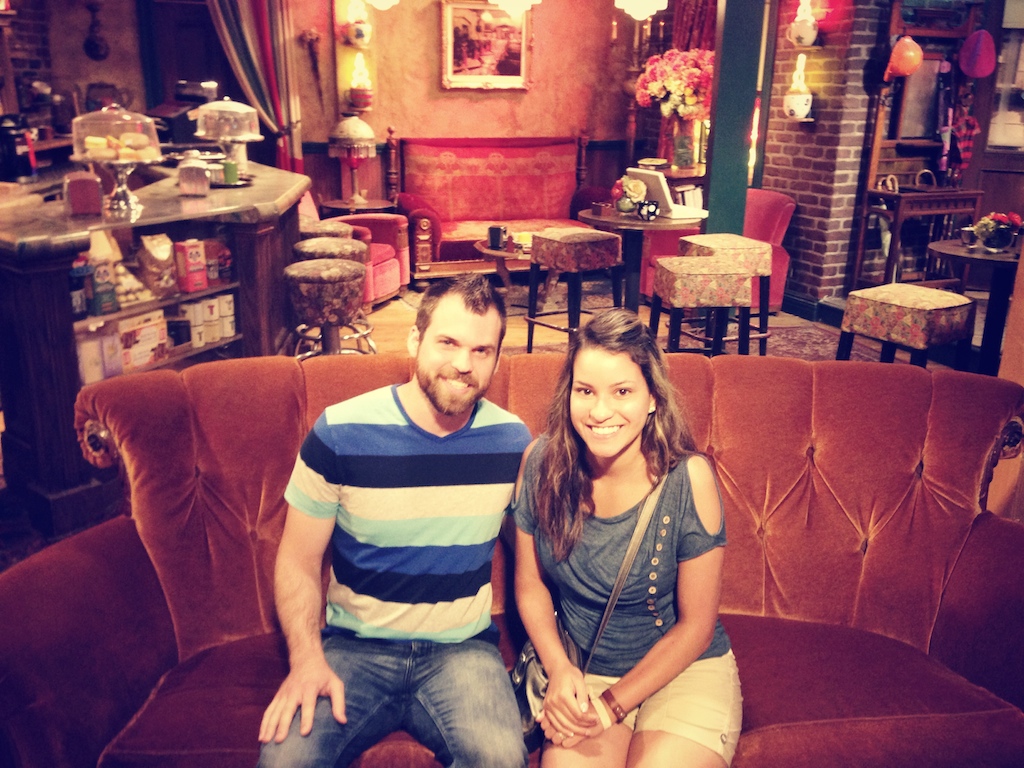 Yes! It's the Friends Couch in Central Perk! Do you see how high my shoulders are in this picture? That is sheer excitement.
We splashed our feet, and skipped stones in the beautiful water and vast beach of Santa Monica.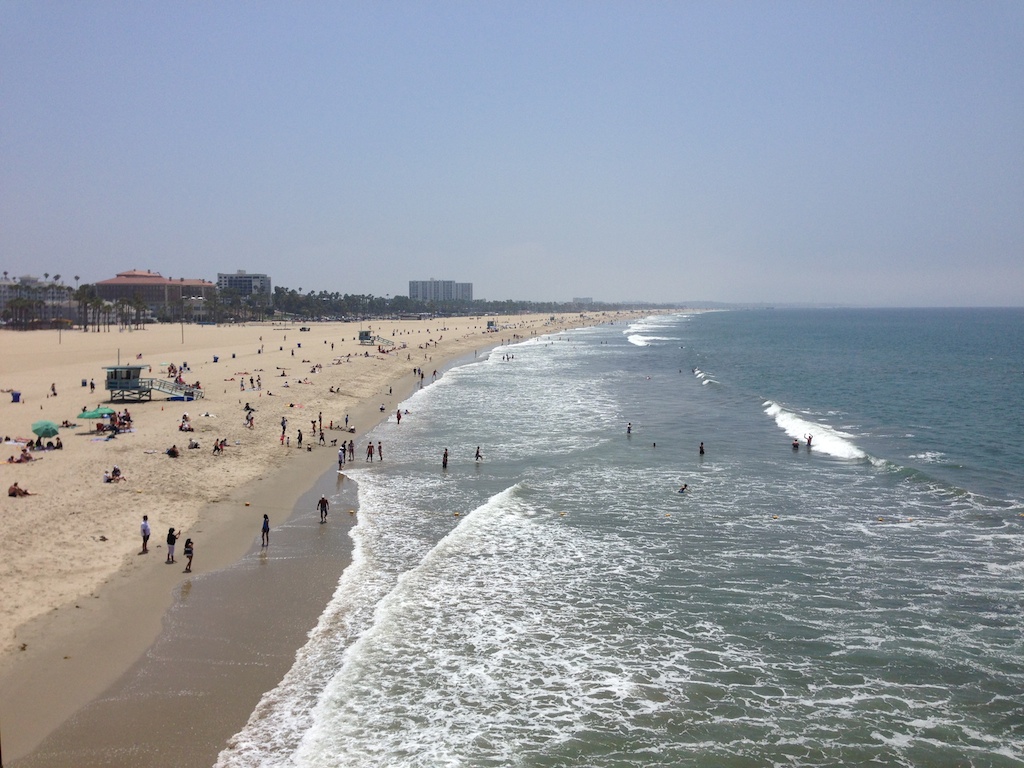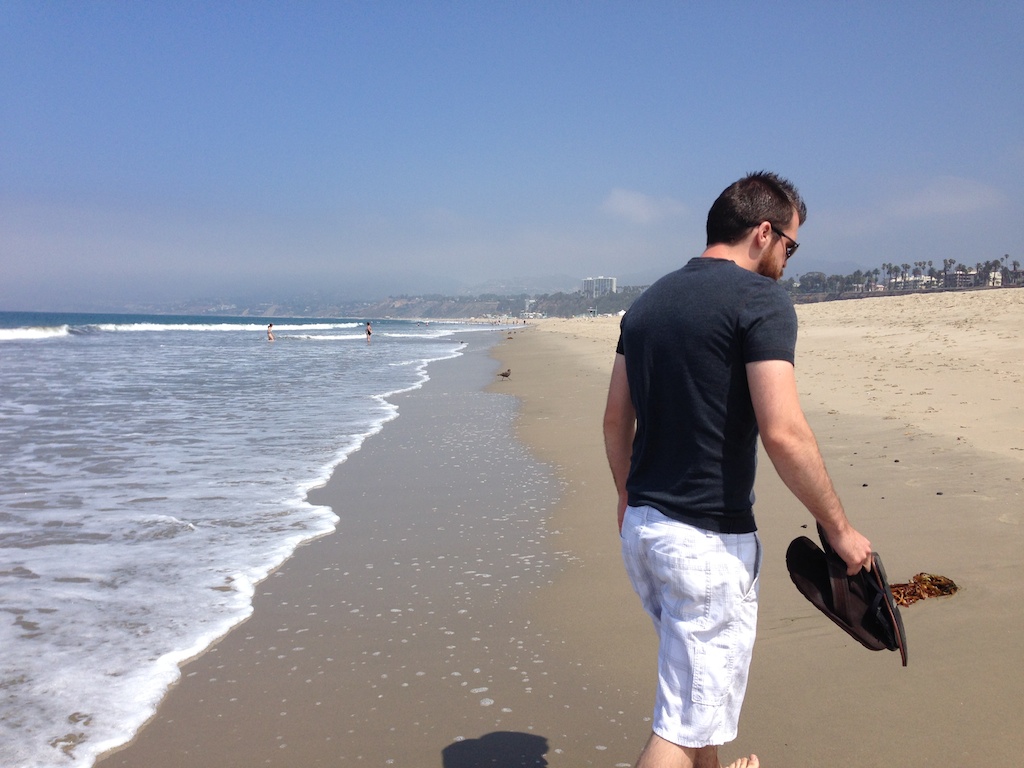 We did all these incredible things, but like most experiences in life I found my favorite moments of the trip to be in these little pockets of time. These pockets, they were full of the small things. Allow me to get a bit repetitive with you? Because I want you to know, that laughter is in humiliation. Happiness is in the unfamiliar. And love, most often, can be found in the midst of the small things.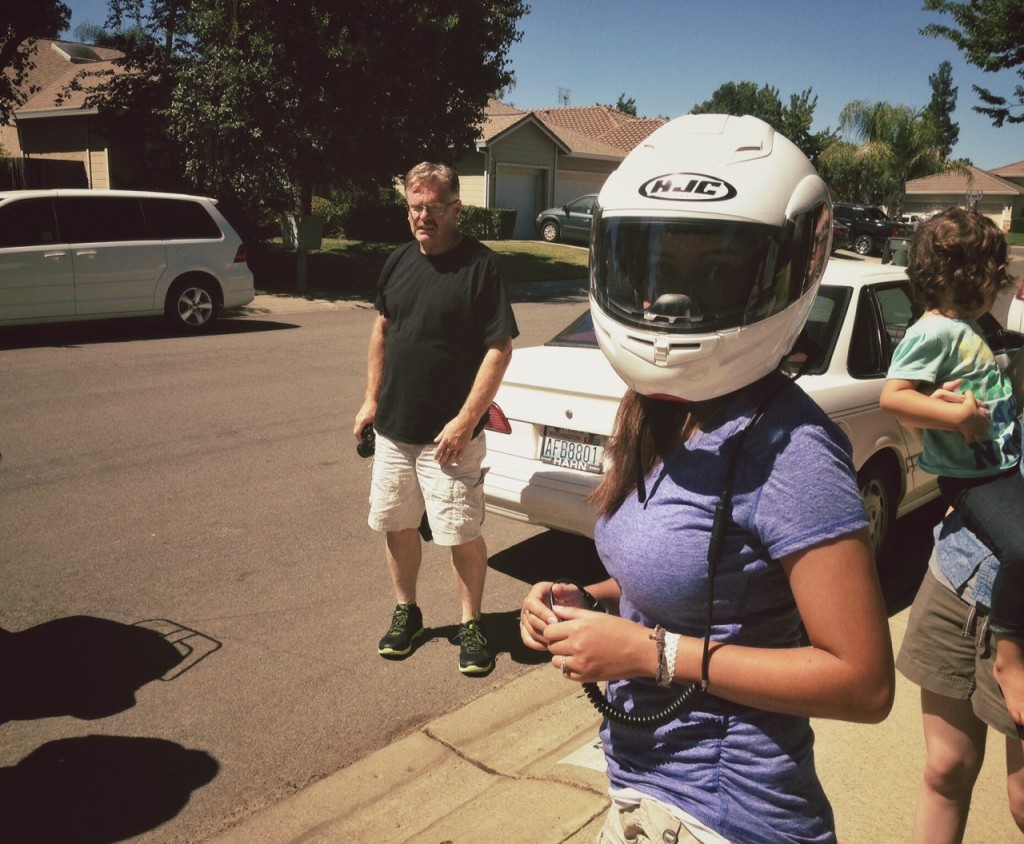 I rode a motorcycle for the first time. May I confess to you that it was so much more incredible than I was expecting? We had a beautiful view of the orchards and mountains along the way. Now if you want my honest opinion I don't believe it's possible to have any troubles while riding a motorcycle. I gave in to the exhilarating speed, and allowed the wind to press against my skin.

It's in the small things.

It was in the road trip along the coastline where B and I fell in love with each other again. It was during the first dinner we shared together that first night in LA. Where I cozied up in the corner of the bench seat with an Aztec print pillow.

It's in the small things.

It was in the comfort I felt while I stood in Brandon's arms in the longest line for crepes you ever did see.

It's in the small things.

It was when we stood as hidden from view as possible on Pier 39. While Brandon wiped seagull droppings from my hoodie sleeve. We thought we seemed too far from the edge to be splashed with water, and as we looked around in confusion we discovered that we were right. It wasn't water. It was a seagull's droppings. On my hoodie. In Brandon's hair, and maybe even a smidge in his beard, though he wouldn't ever allow me to tell you. Shhh. It was really kind of hilarious.

It's in the small things.

It was at the lunch table outside of the Griffith Observatory. B & I finished our lunch while looking out at the LA skyline. And there, just to the left of B's head sat the Hollywood sign.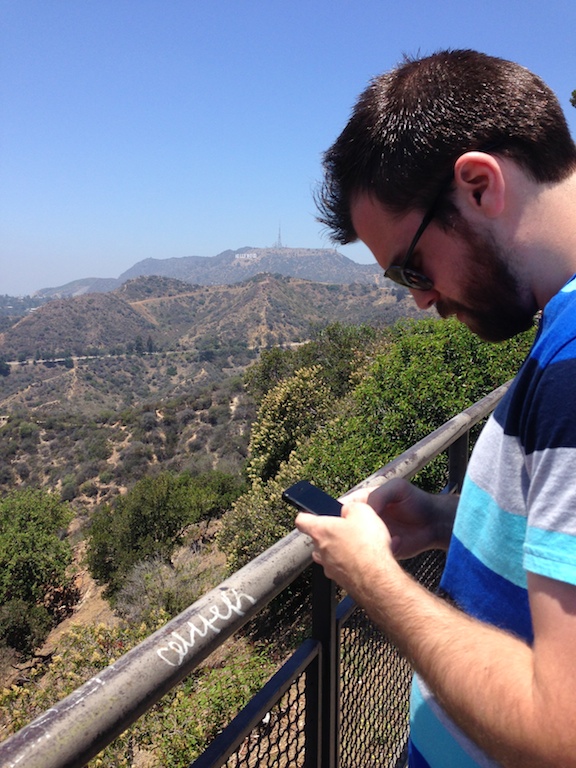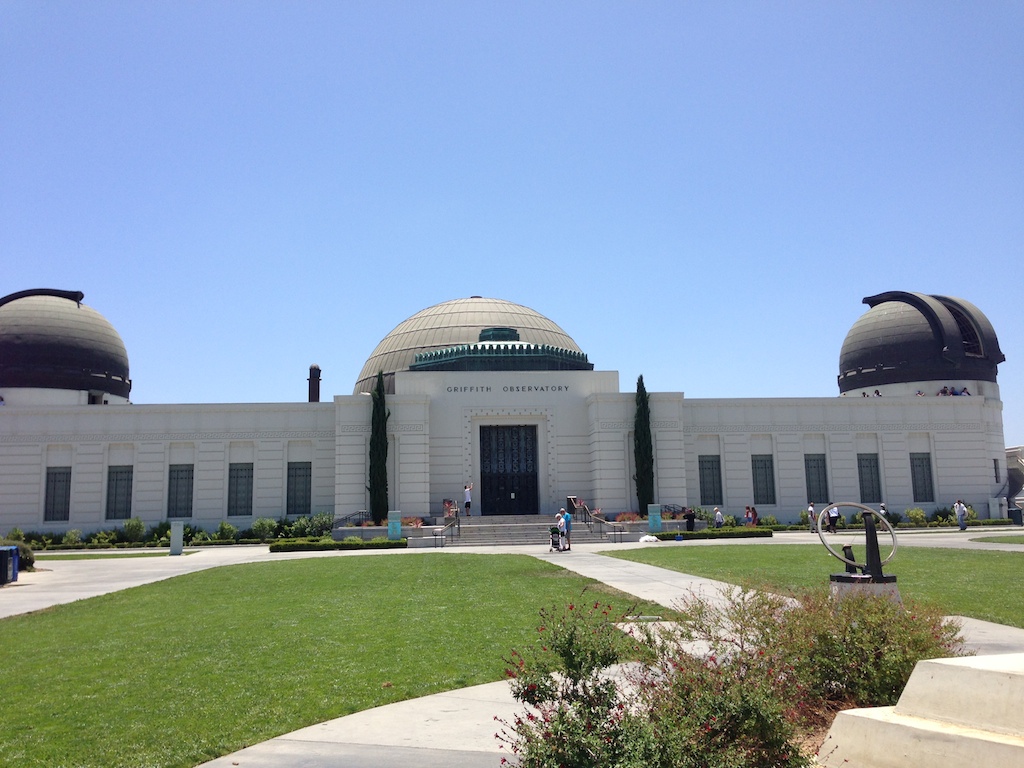 People say "Oh big woop. Hollywood hardly has anything worth seeing." But it wasn't about Hollywood. It could have been Mt. Rushmore. It could have been Seattle's needle. It could have been anything we hadn't seen before. It was the sheer fact that we were on the other side of the country able to experience something together we had never experienced before. There we were smiling under the sunshine on a Tuesday afternoon. I typically don't get the privilege to be in Brandon's company for Tuesday lunches. It made my day. It made my week, and frankly it made everything leading up to this glorious trip well worth it.

It's in the small things friends. Look out for them.