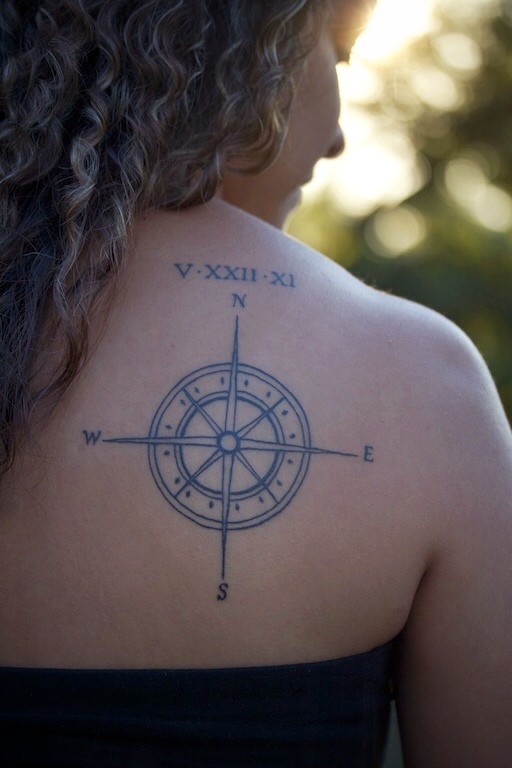 This has been a week full of dreamy lovey posts, I know. I'm sorry, but remember my writing derives from the deepest feelings within me, and these days I just so happen to be smitten.
Now yes, It's time to address that picture. I got a tattoo! [Insert your shocked faces here] It's something that I've wanted for a long long time, and I figured well, there's no time like the present. Right?
If you know my story you know I grew up with an absent father. You know we moved around, all the time. I talk about it quite a bit, because I've chosen to allow my circumstances mold me into a better version on myself. Sometimes I think about who I could have become, and how I could have given up hope so easily. How I could continue to be angry with someone who is no longer in my life. I could be a not so nice person, and have the perfect excuse. But then, I would never be happy.. I am so thankful for my mother's prayers, and God's protection over my sister's and I. I am also incredibly grateful for my loving husband and his family who have taught me that love can last forever.
I still don't know where our future will lead us. I've felt like a wanderer for a long time. That is why I've had an obsession with compasses, because I've always felt like I lacked direction. About a year ago I had the idea to get a tattoo of a compass and then I thought maybe I'd like to incorporate Brandon in there somehow. Since wherever he is now, is my home. And then I got a lot of slack for having anything on my body that had to do with someone else. Because "You never know what could happen." STOP. My heart was broken. My throat sank to my stomach, not for fear of separation from my husband but for the world. Do we live in a world now where things are so disposable? That one day you are bound to fall out of love with your spouse, or they will do something unforgivable or worse, you will. It's only a matter of time. It breaks my heart I tell you. Marriages are meant to last. Otherwise what's the point of vows?
I am someone who had built solid walls around myself to guard all my vulnerability, all my love, everything. And then Brandon came along with a sledgehammer and tore it all down. And there I stood with God whispering in my ear that it was ok, and I didn't have to fear abandonment anymore. That love can last forever with Him in the center.
I found it so easy to have something permanent etched into my skin that had to do with B. I asked the artist to place our anniversary date at the North of the compass. As he did it, it was of course painful, but it was also more relieving than I could ever try to explain to you. It's a constant reminder that love can be permanent. That marriage can last until the end of your days. And then of course I get the whole "What if Brandon stops breathing tomorrow!?" If Brandon stopped breathing tomorrow he will continue to be a huge part of my life would he not? He would continue to be the one who taught me to face my fear.. So there. That's my confession for the day. Now say what you will…
---
This tattoo was done by Jordan Mitchell, at Black & Blue tattoo in San Francisco, CA. You can follow his work here. I'd highly recommend him, if you're ever out that way.