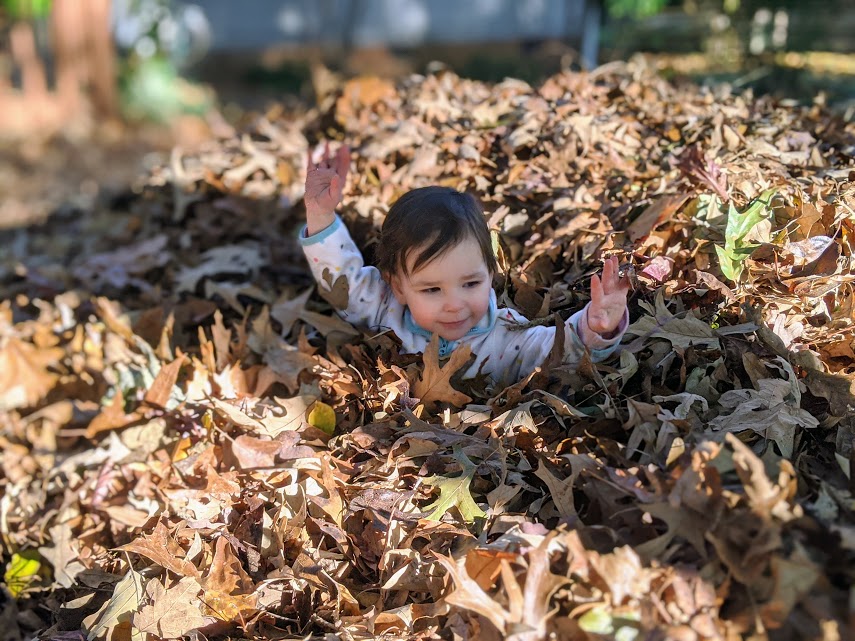 If you don't know by now, I love lists! Here's five totally random things I've been doing and you should start too!
Shop on Amazon Smile – When shopping on smile.amazon Amazon will donate a portion of your purchase price to the charity of your choice! Here's some more info. I've chosen the Lupus Foundation of America and Brandon's charity is Blood Water. This is such a simple way to donate, especially if you're like us and doing the majority of your Christmas shopping on Amazon.
Use Amazon Subscribe and Save – We started using subscribe and save a few years ago to buy things in bulk every month. A Costco membership would be akin to this. I'd choose one or the other. Subscribe and save makes things a little easier to budget each month too. We use it mostly for toiletry items or things we're definitely needing every month or few months. Top items on our subscribe and save list include air filters, diapers, wipes, Brandon's shaving cream, dishwasher pods and contact solution.
Daily Brain App – If you're looking for an app to spend time in, best to work out your brain a bit! My favorite brain games app is Elevate. There's a range of exercises, math, reading, listening and writing that are all creative and dare I say fun! I've used it on and off for the past couple of years and really want to be better about using it daily. You can view your statistics over time which is helpful to see where you've grown. It always feels great to get better at something. I use the free version! Most of these apps have a free version. I hear luminosity is great too.
Stop Feeling Guilty – This is something that you can do right now! Right where you're sitting. It seems so simple so why is it so hard? If you've got a caring bone in your body you're probably prone to feeling guilty about something. Lately I've taken to not feeling guilty about certain things because guilt really is an unnecessary feeling to wallow in.
The other day Felicity and I were caught in the rain and I was so unprepared! I didn't even have an umbrella in the car. How could I not have remembered our raincoats? Worse, Lici didn't even have a hood. Our hair was drenched just from running through the parking lot. A couple weeks later Lici and I both walked out of Hobby Lobby in our raincoats with an umbrella over us. Another mom walked out ahead of us with her older daughter. "Should we run?" Her daughter asked. "No it's just water." Her mother replied. They threw their hoodie hoods on and walked out gracefully into the rain. I stood in almost embarrassment. Oh man, why can't I be an easy going mom like that? Surely this umbrella is overkill. But you see just weeks before I was beating myself up about doing the opposite. I don't know about you but I usually end up stuck in a cycle of feeling guilty no matter what I do!
Guilt is there for us to assess our actions and help us question, was that the right thing to do or say? An answer should follow, yes, no or even maybe. It's not meant for us to leave floating about. The more I've answered my guilt the more I've been able to let it go. Am I doing enough to keep Felicity entertained? Yes, we stay busy with activity after activity, carting her to gymnastics, storytime, playdates, Target. Oh wait, well Target was for me! But still the answer remains yes, of course, I'm doing a decent job. There's the facts and they seem to add up to Yes I'm doing enough. Enough I think is my word for the year. Not perfect, not more, but enough, I'm learning to be ok with enough. Some things in my life are performed above and beyond but definitely not all things, all the time.
Are you answering your guilt and letting it go? I'm a bad daughter. Do I call my mom enough? ..No, no to both the statement and the question. No I don't call her enough, but also no that doesn't make me a bad daughter. That just means that perhaps I should call her more often. Plain and simple. So I call her. I should have been more carefree and walked through the rain like that other mom… no, being wet is kind of uncomfortable, plus its cold, plus Felicity and I have really cute rain boots that keep us dry and happy. 
I am a terrible I should have thinker. It's paralyzing and needs to stop, dwelling in things I should have done or should have said will only tear me down and it's just not helpful.
De-clutter Each Season – Throw out the empty bubble bottles and crumbled sidewalk chalk from Summer. Fold up the beach towels and toss the sunscreen in the closet. Trash the last of the Christmas cookies and dust away the winter cobwebs. There seems to be such a random assortment of things laying around after each season ends, clearing it all out will help you to get ready for the next season. There's some Christmas decorations that I haven't put out in the past two years, if I don't put them out this year it's probably time to let them go. Accessing these things after each season should help you become more familiar with your belongings and decide what should stay and what should go.