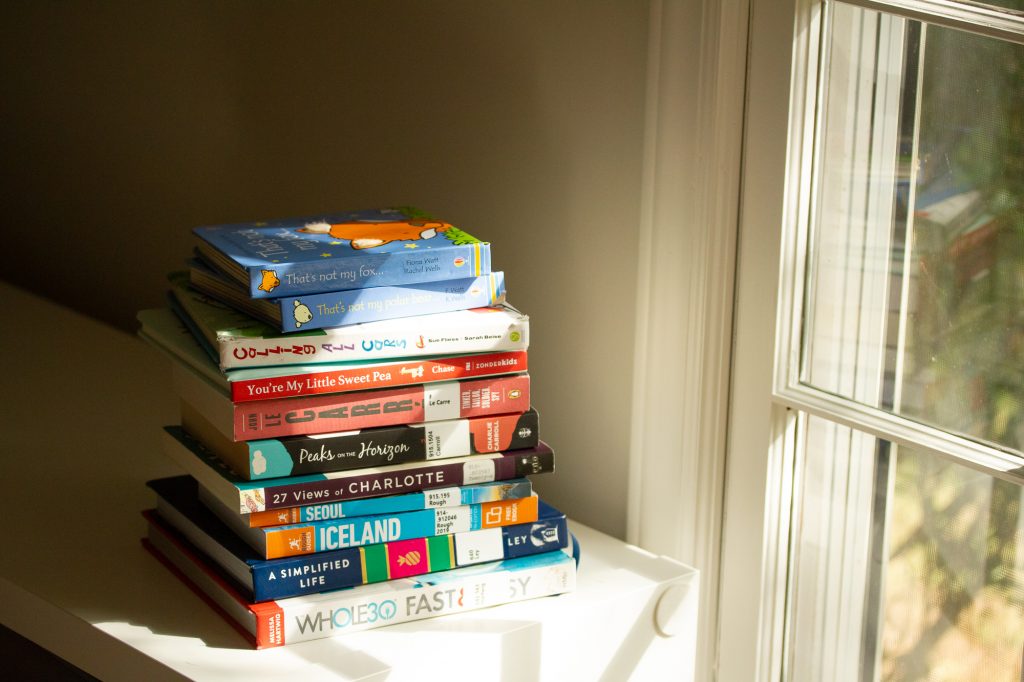 With the vastness of stories around I like to refer to the library as the best place on earth. Within the memoirs, a favorite genre of mine, lie dozens of points of view. Reading about one's life is the closest you can come to walking in their shoes. Something I think we should all practice if we ever hope to understand others. Within all other books resting on the nonfiction shelves, there's such untapped potential. Knowledge beckoning right there at your fingertips.
Always visit the library first when in search of your next read, then your local used book store. Save Amazon or Barnes and Noble for your last resort.
I've compiled a list of genres you may not have thought to check out at your library. Grab your latest fiction if you must before it's movie comes out but don't forget about all the other books the library has to offer. Don't have time to browse? Go online and put them on hold for easy pick up. Putting books on hold makes my life much easier with a running toddler since the nonfiction section is usually the quiet zone. There's just something in toddlers that likes to break silence.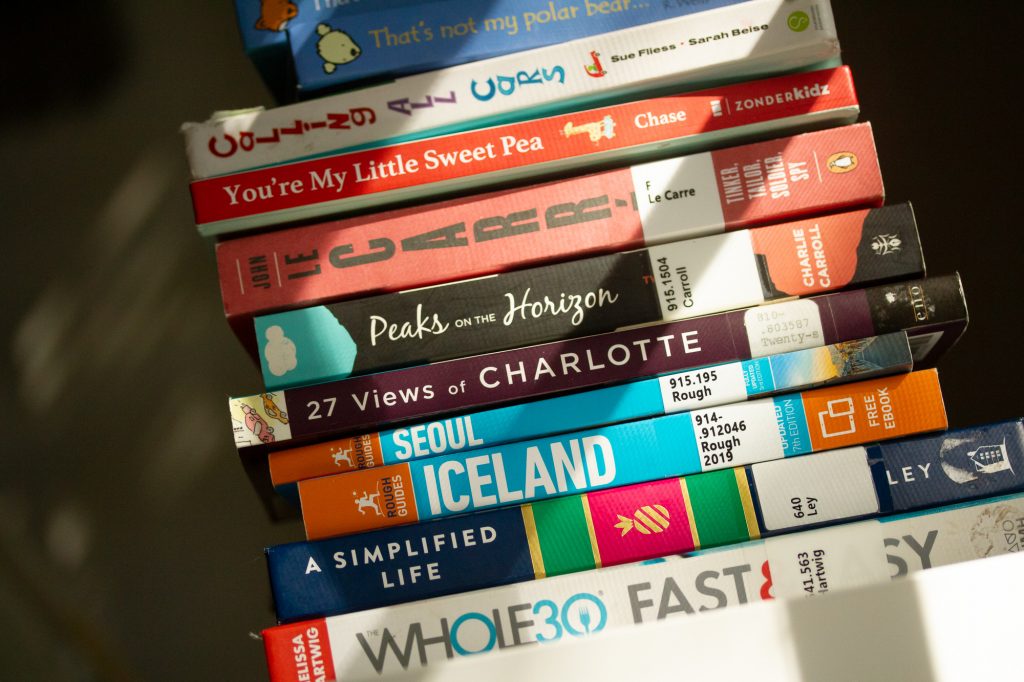 Cookbooks – A few years ago I discovered this little trick if you could call it that. I don't like keeping an array of cookbooks in the kitchen unless they're ones full of recipes I love. Checking out cookbooks from the library has been a great way to try them for free. If it seems like a book I might want to have around because I loved all of the recipes then maybe I'll stick it on my Amazon wish list.
Self Help Books– I love browsing through this section looking for whatever may catch my eye. Particularly something I'm navigating in life at the moment. Self help books can be expensive and they may not be something you always want to keep on your bookshelf.
Blogger Books – Some blogger's books can be hefty and pricey. Though they're usually aesthetically pleasing hardbacks, serving as decor on your bookshelf as much as a good read, it's still nice to try it out for free. Similar to a cookbook, if it's one I may want to go back and reference from time to time then I'll buy it.
Travel Books – Brandon and I once planned trips to Iceland, New Orleans and a road trip through New England ending in Maine. During that time I sat crossed legged in the travel section of the library thumbing through travel books filling my brain with all sorts of information I have so far not needed! Maybe we'll end up taking those trips one day but for right now I'm glad I didn't actually purchase those travel guides! In the travel guide to Iceland I learned about the terrain, where to find the puffins and I can tell you every waterfall worth visiting though I've never seen them with my own two eyes. There's something about travel books that makes you feel as if you have traveled simply by familiarizing yourself with different cultures. The other upside to the travel section is the presence of what I believe to be an underrated genre, travel journals. You might not have the money saved up to vacation in Australia yet, or the guts to visit Tibet, but you can certainly sit on your couch and read about someone else's account of those places. Leaving you feeling like you've just flown 2,000 miles all while tucked under your favorite blanket at home.
Books about your city – This is a fun one and possibly limited according to where you live. Reading about your city can be a great way to connect with it especially if you're new to it. 27 Views is a series I've grown to love, poetry & prose revolving around different North Carolina towns.
Books on your craft – The library is full of books on any hobby you could think of. I've picked up several modern knitting books, sewing books, gardening books, you name it. It's the perfect companion if you're picking up a new hobby.
Children's Books – If you haven't been getting your children's books from the library it's time to start! I let Felicity pick board books off of the shelf herself! I'm striving to instill reading in that girl. This has been a great way for her to get involved. We grab fresh reads each week as her tastes are ever changing. I can't wait until she's excited to read chapter books together. Will she lead me to the Chronicles of Narnia, Little House on the Prairie, or one of Roald Dahl's classics?
Pick a genre that peaks your interest and remember that the library isn't just for kids!