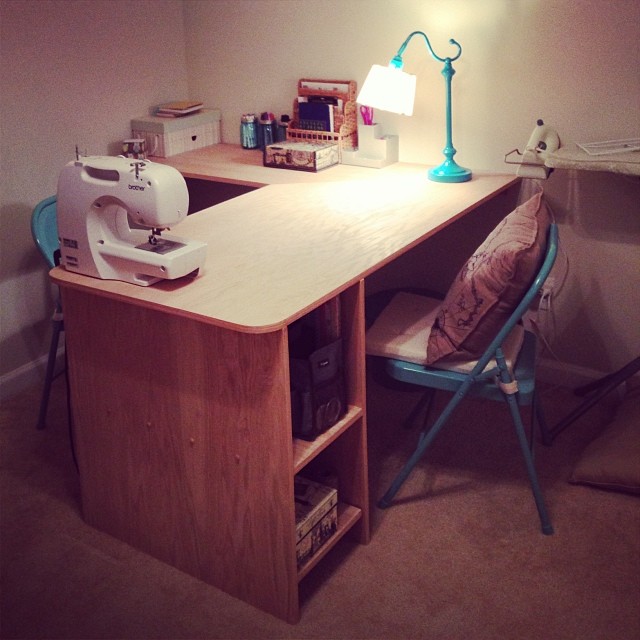 This room is the only reason why I'm able to complete most all of my crafty endeavors. As an avid crocheter, reader, sewer, and all around crafter I longed for a space to house all of my hobbies, as they were quickly growing out of their homes. I had baskets upon baskets of fabric, and paper craft all over our apartment. When we bought our house we quickly realized that I had enough stuff to load up this room, and I adore the way it came together. Above is the desk that B and his dad built for me. They took my design and ran with it.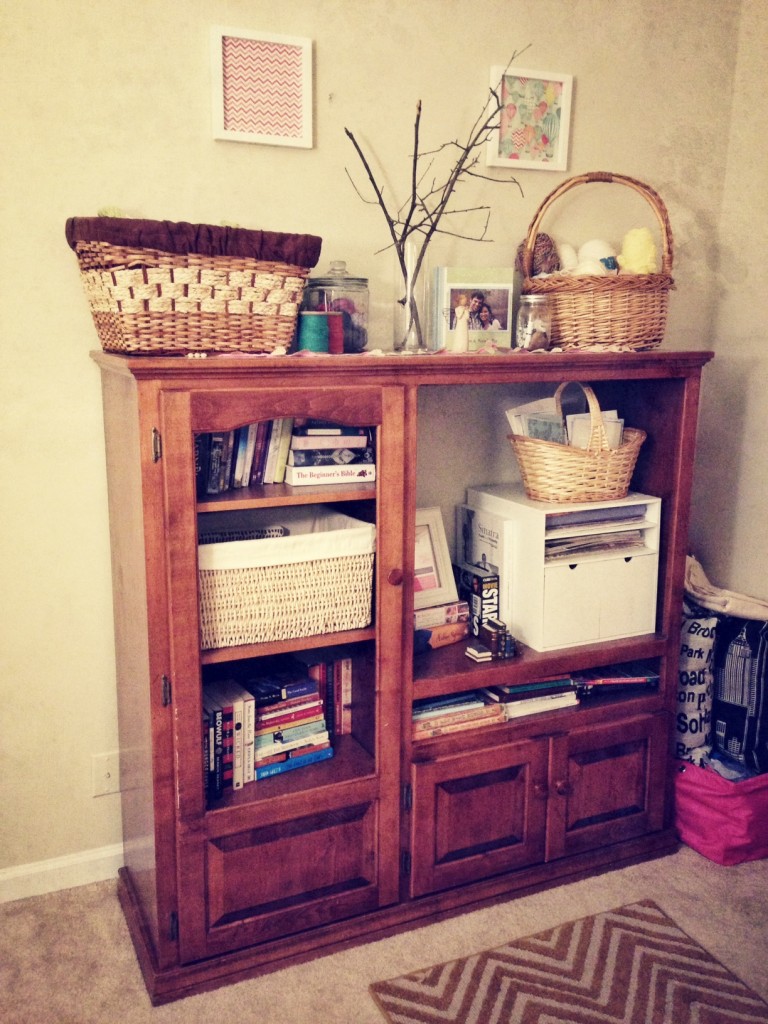 This entertainment center was happily discovered by B's mom at Goodwill years ago, and if I remember correctly it was a steal at $10! It was in good shape to begin with, with just a few scratches. But nothing major enough that a little wood scratch pen, and murphey's oil couldn't solve.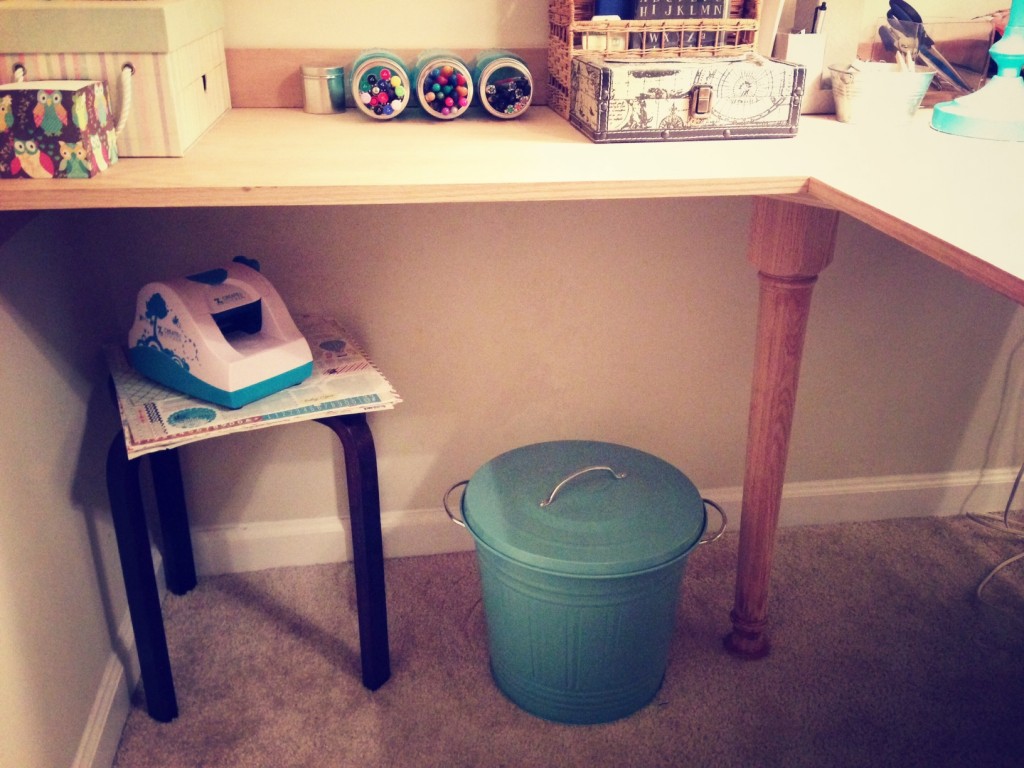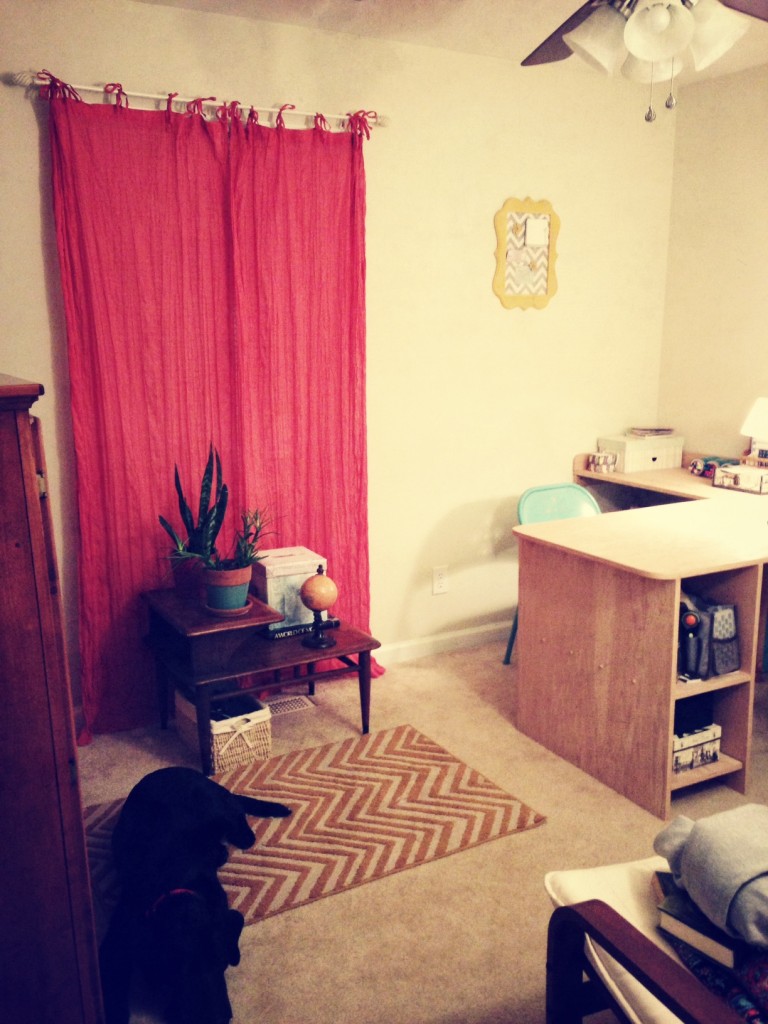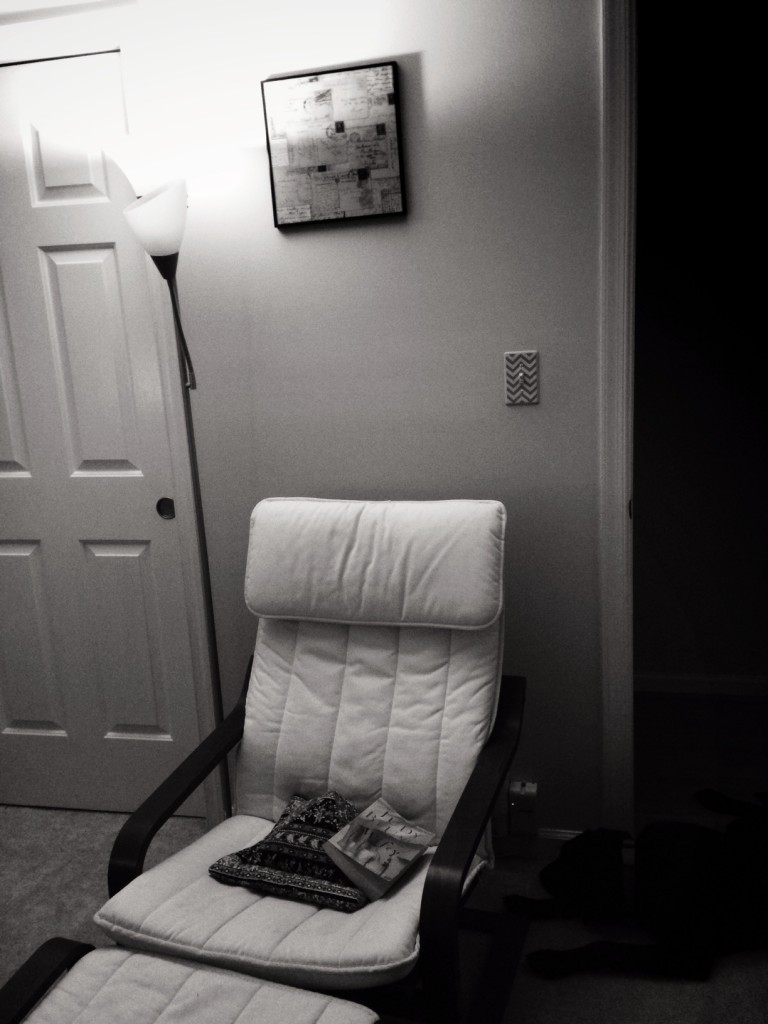 Of course, a quiet spot to read.  
A few of my favorite pieces