I've always hoped to plant a garden one day. I'm not so great with plants, but I love the way they look and I try my hardest to keep them alive. I have a peace lily upstairs that's on it's last leg. I've had dozens of succulents die on my watch and even a cactus that once toppled right over from overwatering. I tend to forget about my plants and then drown them in hopes to make up the days they went without nourishment.
This house has given me a fresh start. If you'd call this that.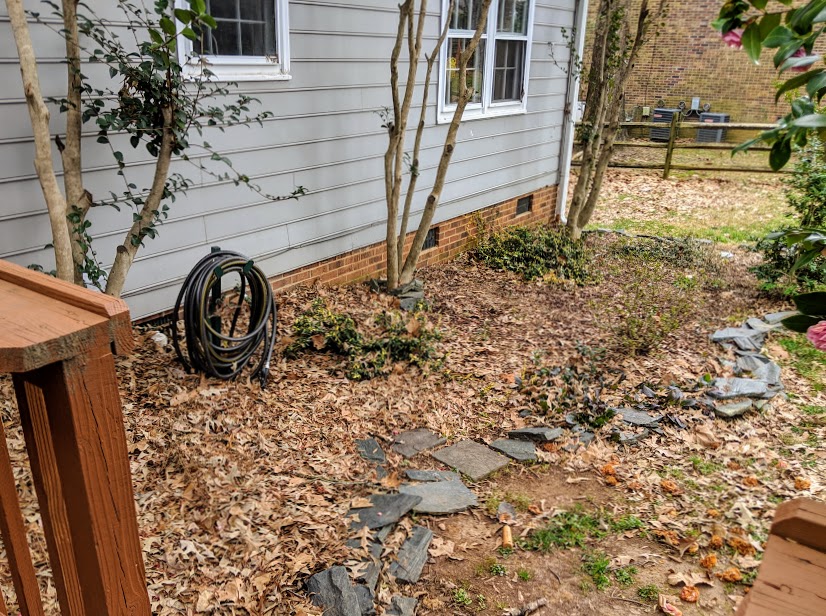 This patch of garden in our backyard has been calling me since the day we moved in. I wanted to get my hands on it, but knew it'd be a while since I had a newborn. Over the past month I've been spending my time clearing out all of the leaves and weeds in hopes to have it ready for planting.
Sometimes Felicity enjoys watching for a bit, but usually I come out here during her naps.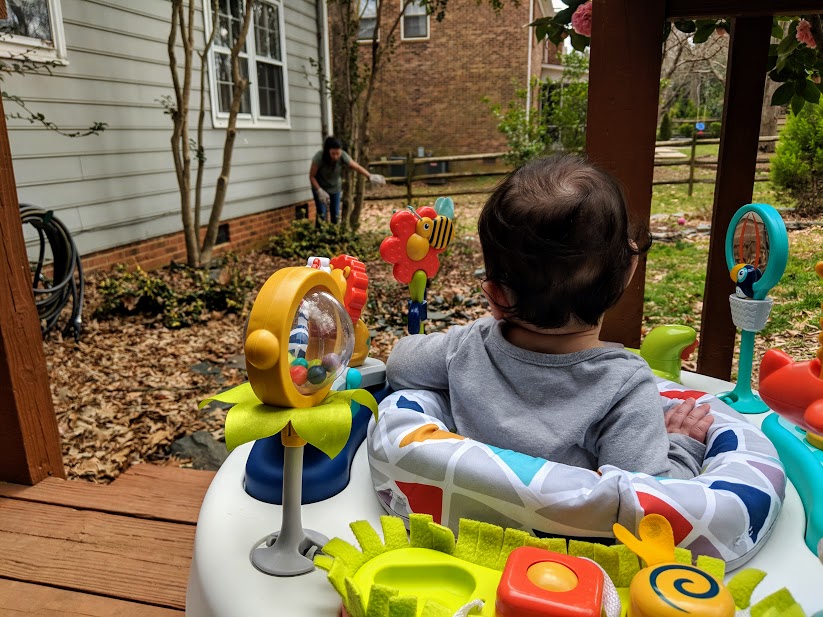 I have no idea what I'm doing. I have minimal gardening knowledge and experience but I hope to learn from my mistakes this year. I'm more of a trial and error kind of learner.
I'm starting small. Planting flowers that do well in shade since our garden only gets 3-6 hours of direct sunlight. I also couldn't pass up trying my hand at lettuce and tomatoes. We'll see how it goes. I have a pot of herbs on the potting bench which I hope do well. They're my favorite to care for.
We also have these bushes behind our deck that bud beautifully in the spring. I wanted to get them cleaned up before it was time for them to bloom. After a thorough pruning they've just begun to bud!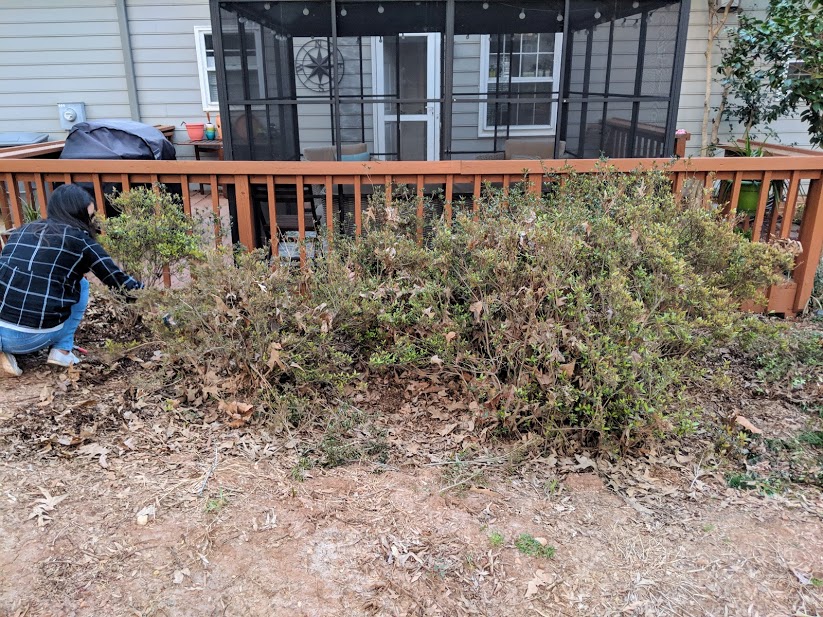 These bushes are the epitome of the winter blues. Something we've felt heavily in our home. We needed the sun and warm weather back desperately. Next year we might cover these up to protect them a bit. We might also need to invest in one of these lamps.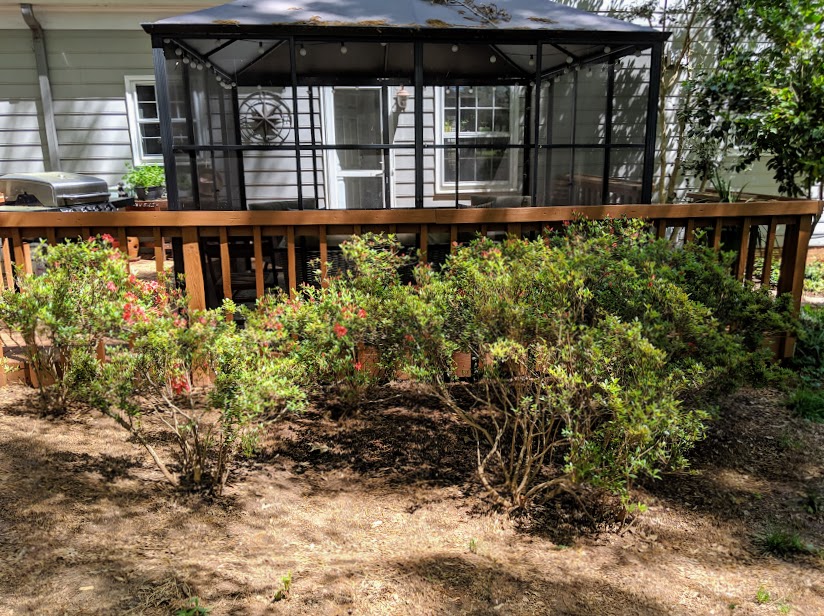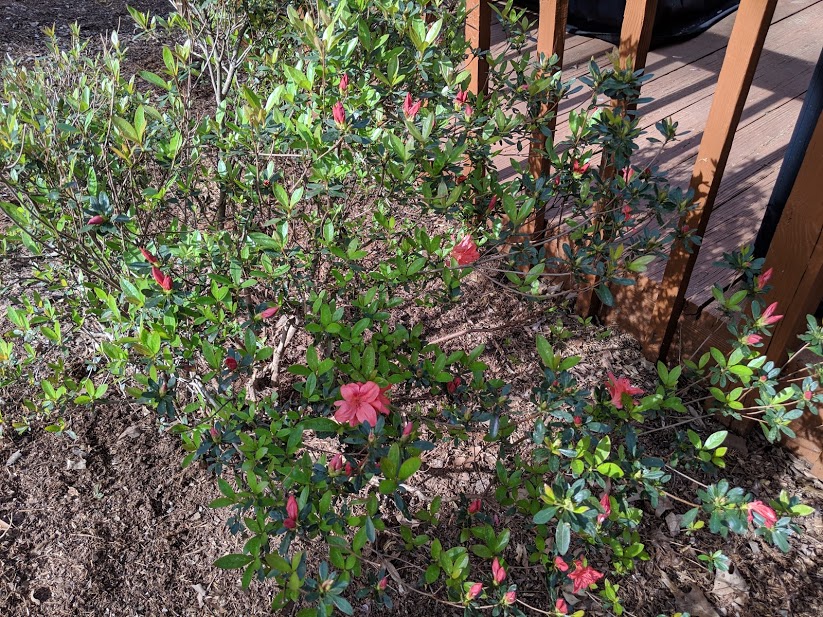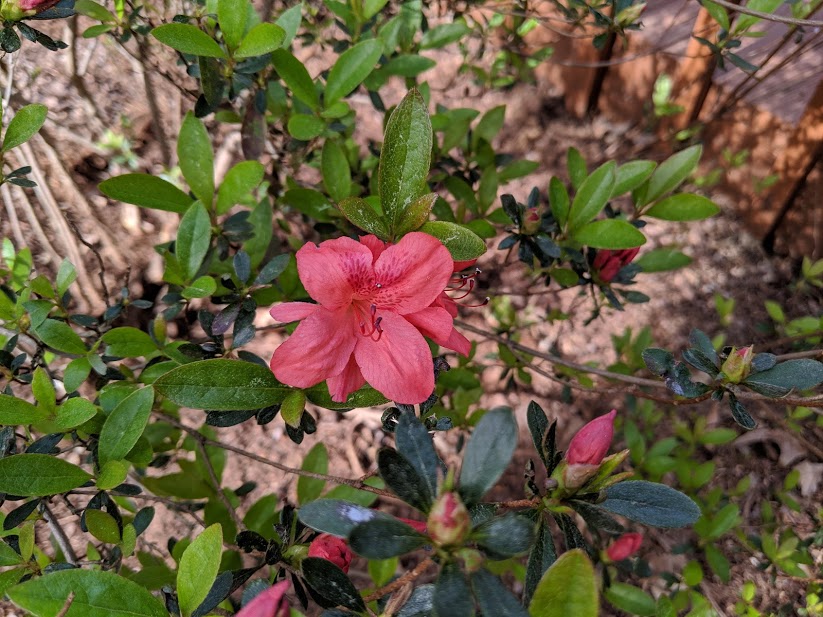 These beauties make me so happy!
This pruning process has allowed me some much needed time to myself. My two favorite sounds on this planet are they way that gravel crunches under your shoes and birds chirping. We have so many song birds out here, forcing me to get out of my own head and listen to them sing. It's been therapeutic to uncover something beautiful with my own two hands. Pulling the mounds of dead roots and leaves away from these plants has forced me to be still and breath.
I'm not quite done planting in the garden. I need a taller hook for that hanging pot of begonias and I have more mulch to put down. Plus I'm also toying with the idea of turning the side of the garden left of the hose into a moss patch. It's a work in progress. I wanted to share that with you because I think that it's important to recognize the progress we've made. It's the ultimate motivation to keep going during whatever venture we're currently in.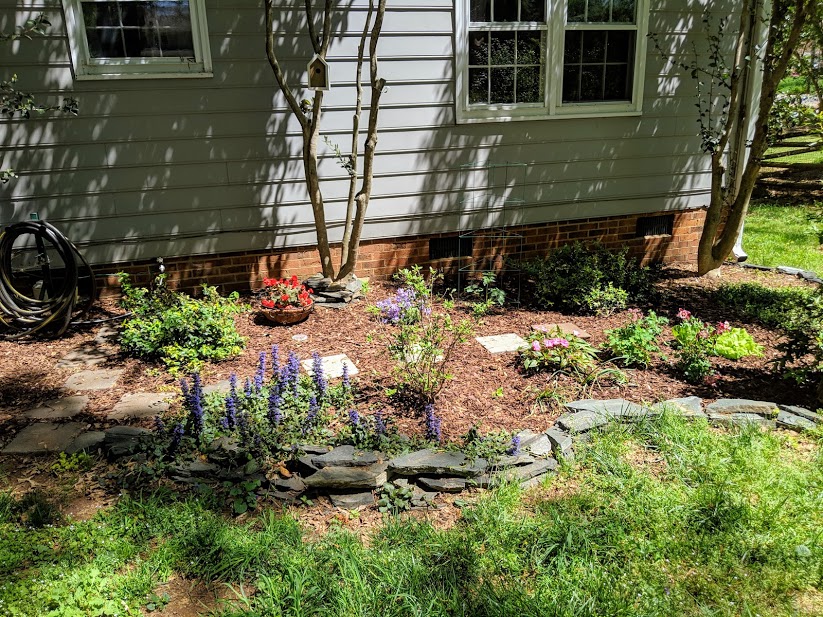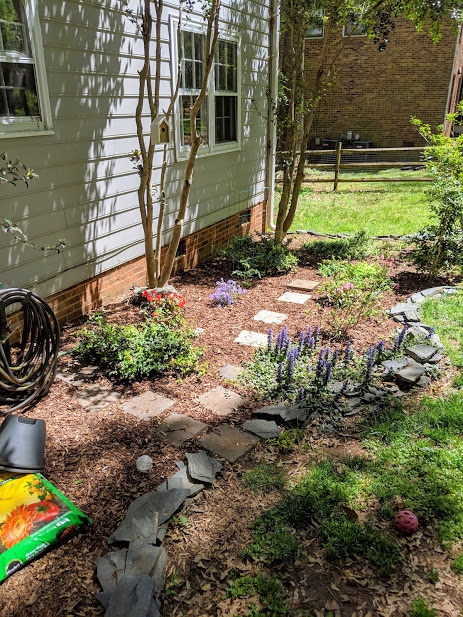 In the garden
Begonias
Daffodils (that will hopefully perk up next year since they were transplanted from my mother in law's garden.)
Impatiens
Columbine flowers
Green leaf lettuce
Romaine lettuce
Curly Kale
Super sweet small tomatoes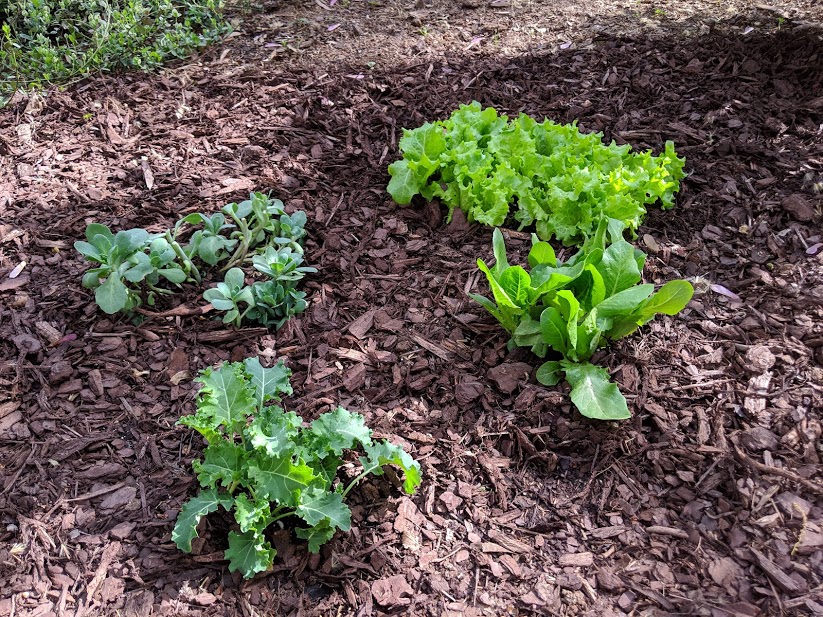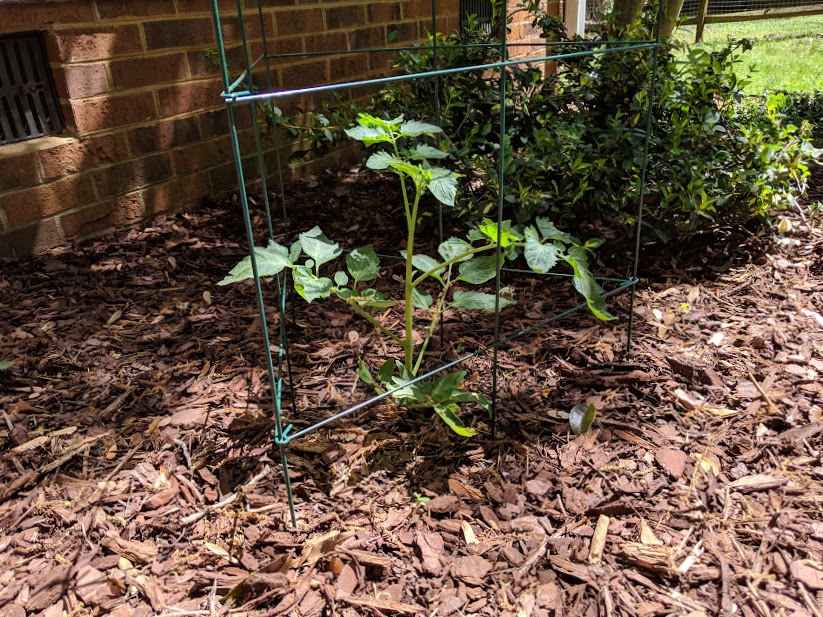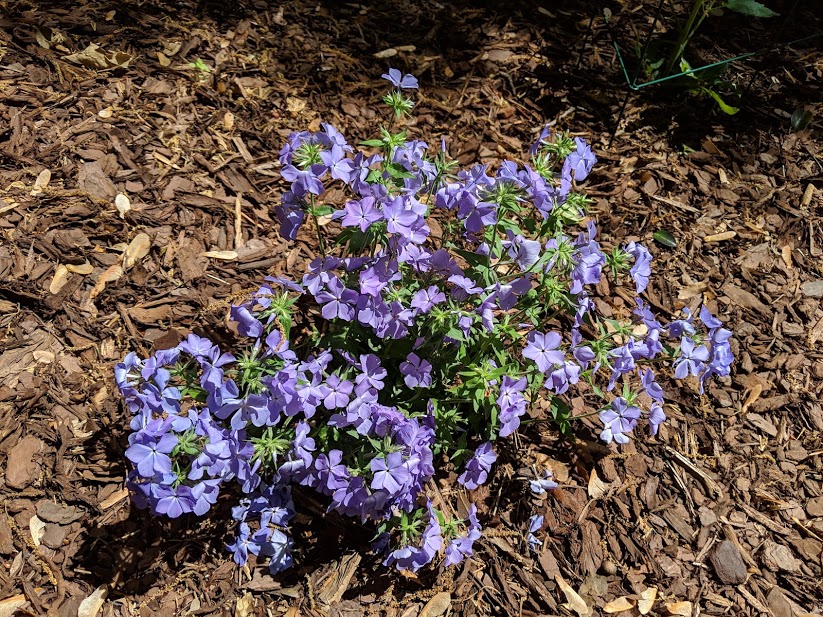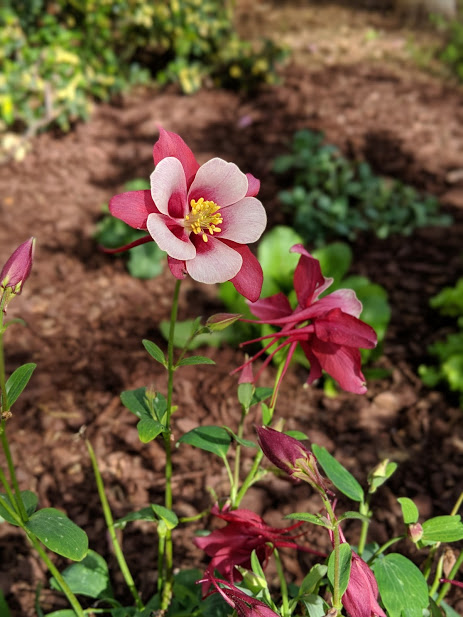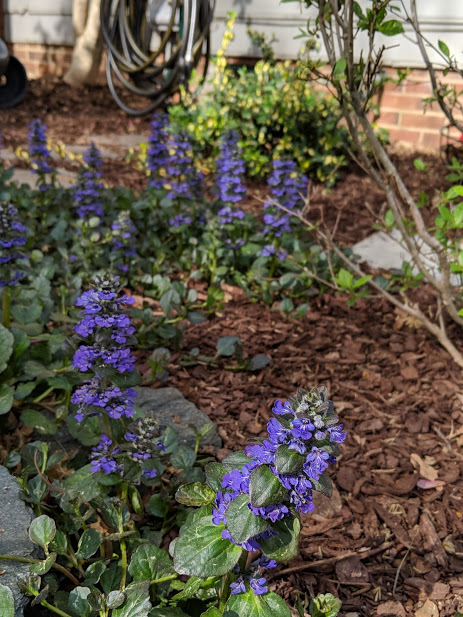 Our garden extends out into our yard. There are a couple small trees and a patch of weeds with some wildflowers. For now I love the idea of keeping that wild for Felicity to play in one day. That way when I'm gardening she'll have her own space to pick flowers and make mudpies. Doesn't that sound lovely?