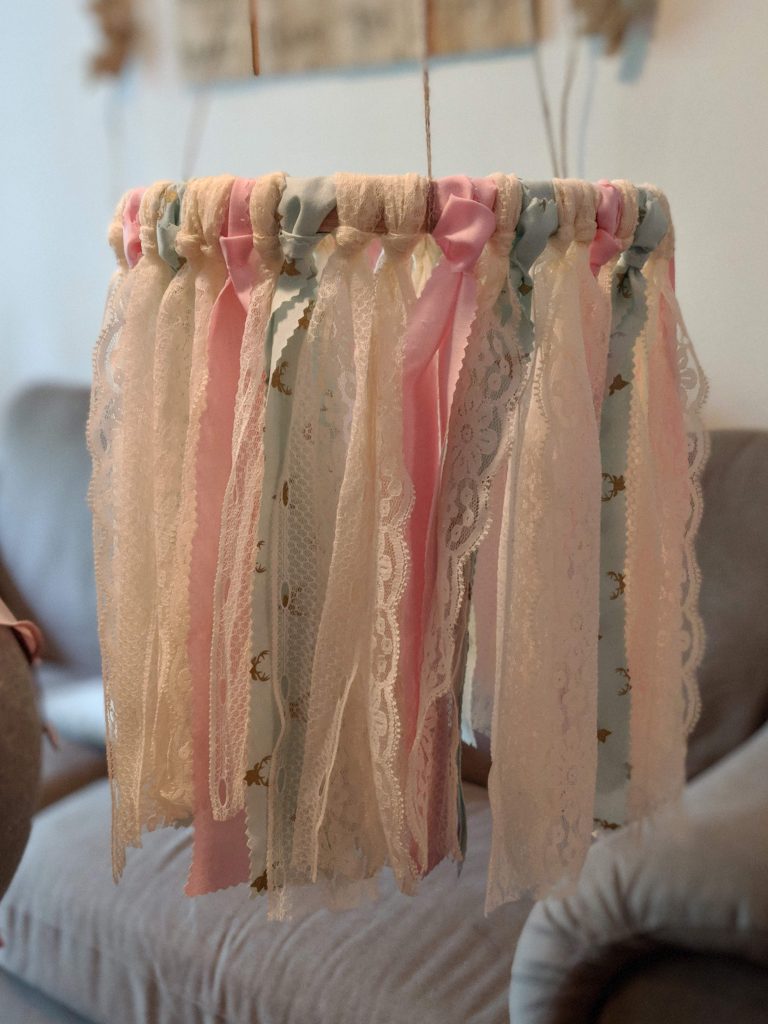 I found my inspiration for this mobile on Pinterest. There's tons of different variations with either fabric, yarn, or ribbon. Look through your stash first to see what you can come up with. Or stop by your favorite craft store to grab the minimal supplies you need for this easy peasy DIY project.
What You'll Need:
Fabric of your choice
Fabric Scissors
Wooden Hoop (I bought mine here)
String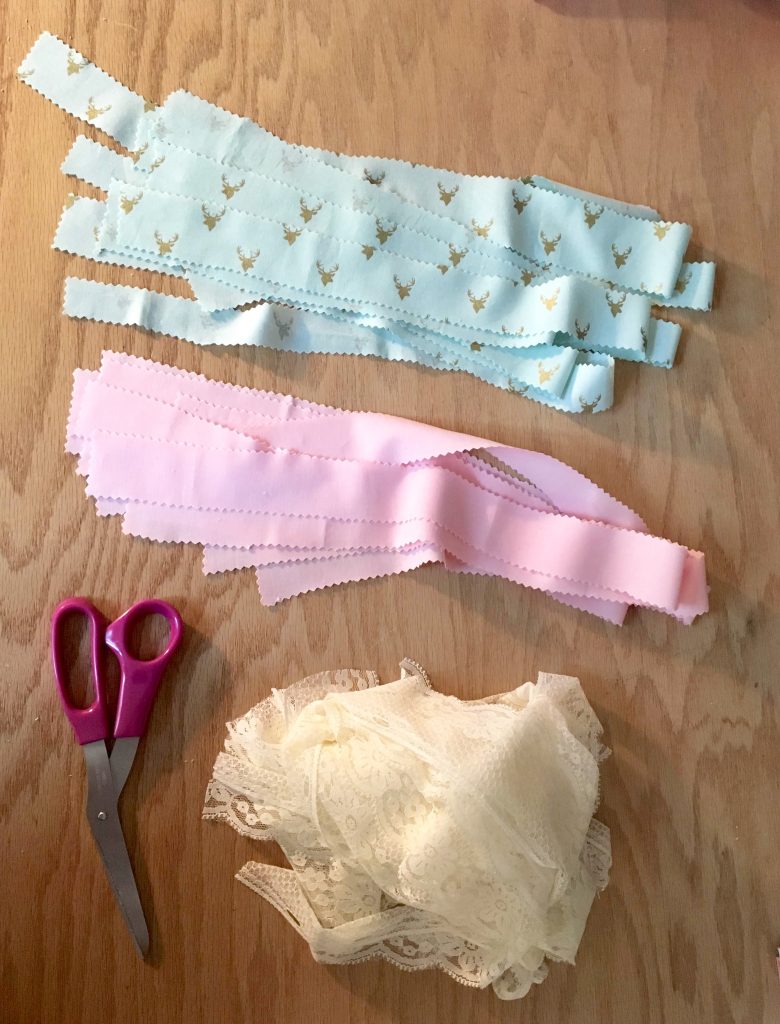 Cut your fabric strips to the length of your choice. Use pinking shears to reduce fraying.
Fold your fabric strips in half and tie them to the hoop in the pattern you desire.
Cut 3 long strands of string, yarn, or twine. Loop them through the hoop (same as the fabric). Pull them up, tying them together evenly at their ends.
Mobile can be hung from the ceiling on a sturdy ceiling hook.