Here's what you'll need:
Christmas Light Strand

I used a white strand

Rotary Cutter or Fabric Scissors
Fabric Scraps
This is probably one of the easiest DIY projects I've ever done. I had an extra strand of christmas lights sitting around so I decided to put together a garland on a whim. Sift through your scrap fabrics, or grab a few squares of fabric from the craft store. I've been experimenting with mixing textiles so I chose to go with  flannel, cotton, and lace fabrics.
Slice up the fabric of your choosing into about 1in strips. Some of mine came out skinnier than that, some wider. That's the beauty of this project, it still turns out great! My strips were different widths, and lengths.
A rotary cuttter is the easiest way to cut your fabric for this project. I used this Fiscars set.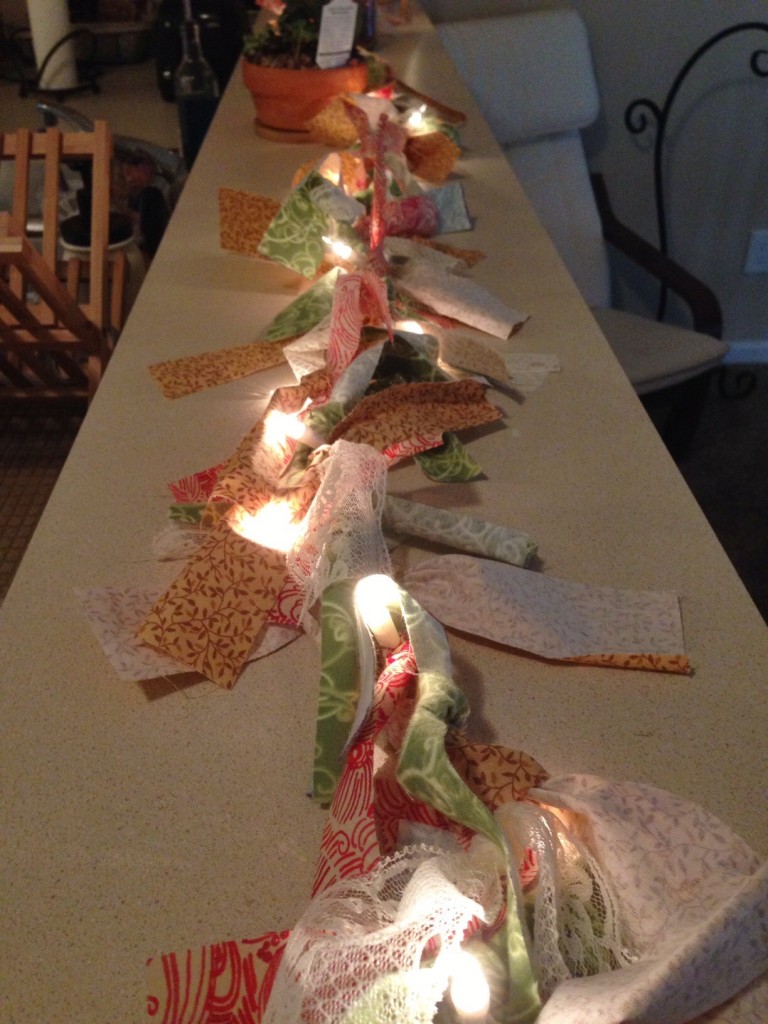 After you've cut as many strips you think you'll need start tying your fabric around the light strand in a single knot. I did three strips in between each light, which seemed to flll the space well. This is the time consuming part.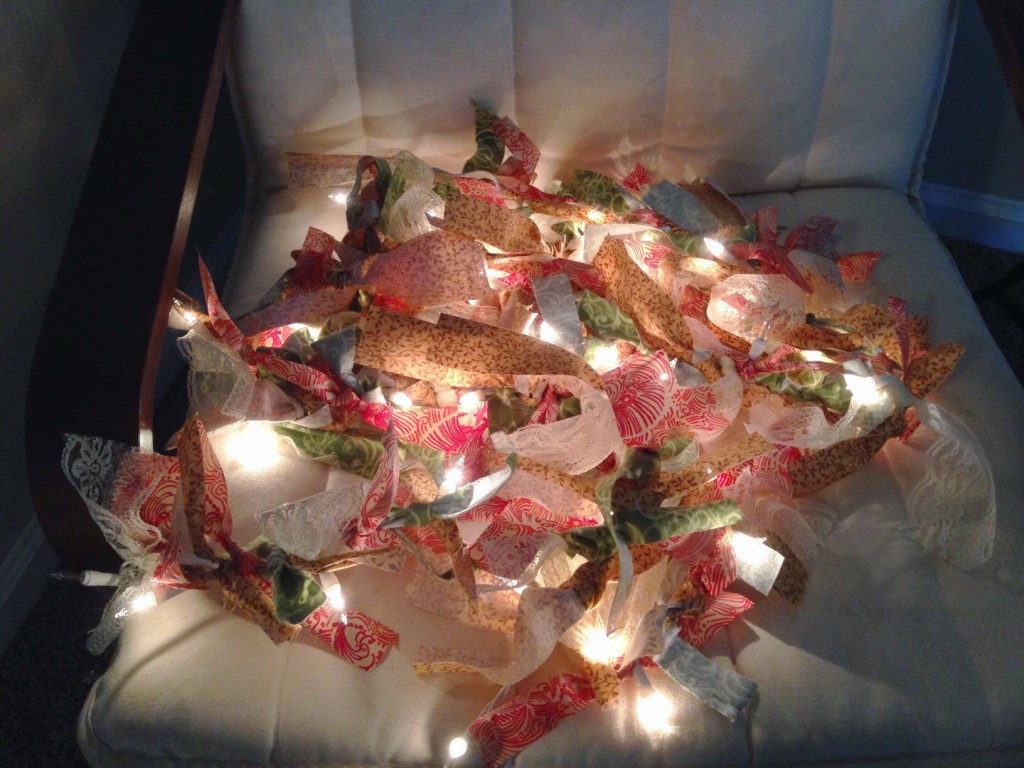 You'll end up with this heap of cozy lit fabric. Place on a mantle, stair well, entryway, or wherever needs to be decorated! I placed ours in the kitchen which mirrors our tree in the living room.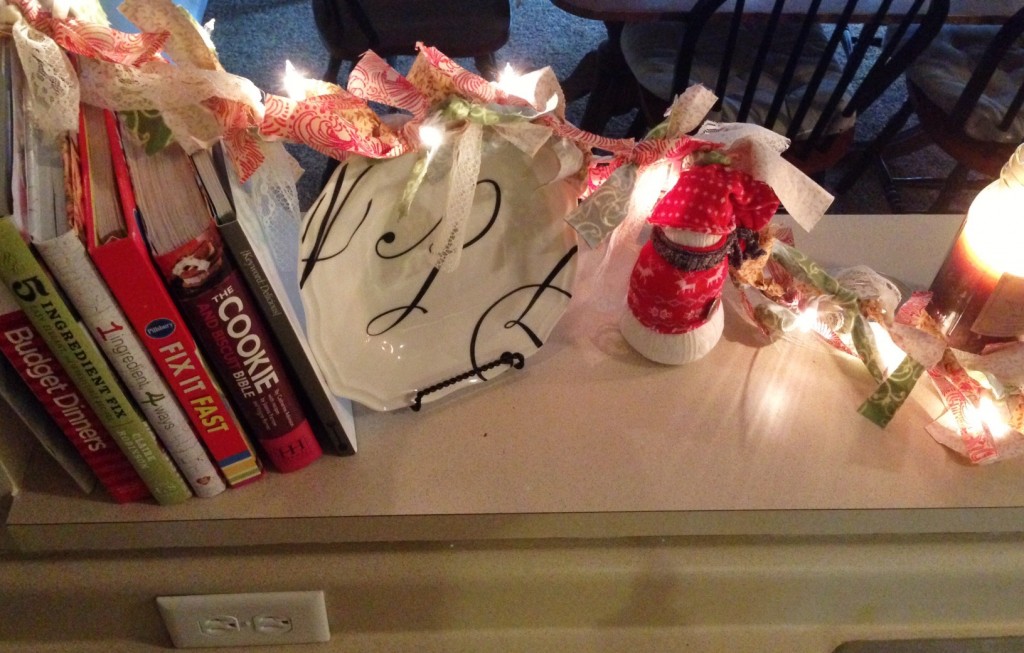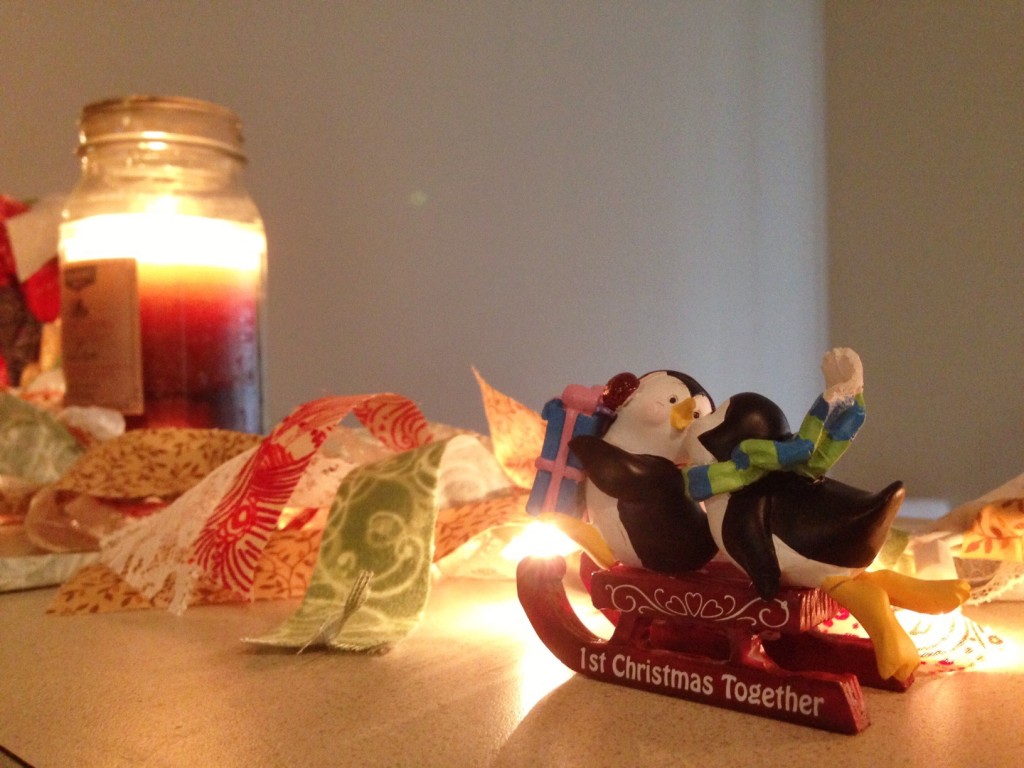 Happy Crafting!