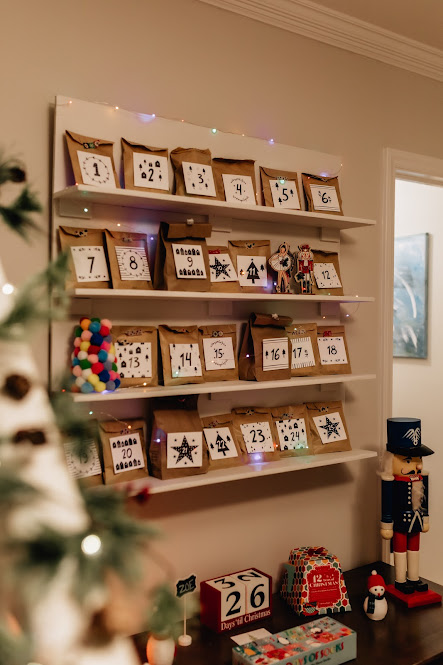 As you may know if you've been following along here for a while, every December I assemble an advent calendar for Felicity. This year's calendar is full of activity sheets from The Box Full, along with a few fun craft kits I found in the Target dollar spot (my greatest weakness) and Michaels. I love seeing Felicity's joy over this calendar and watching her crafting ability grow each year!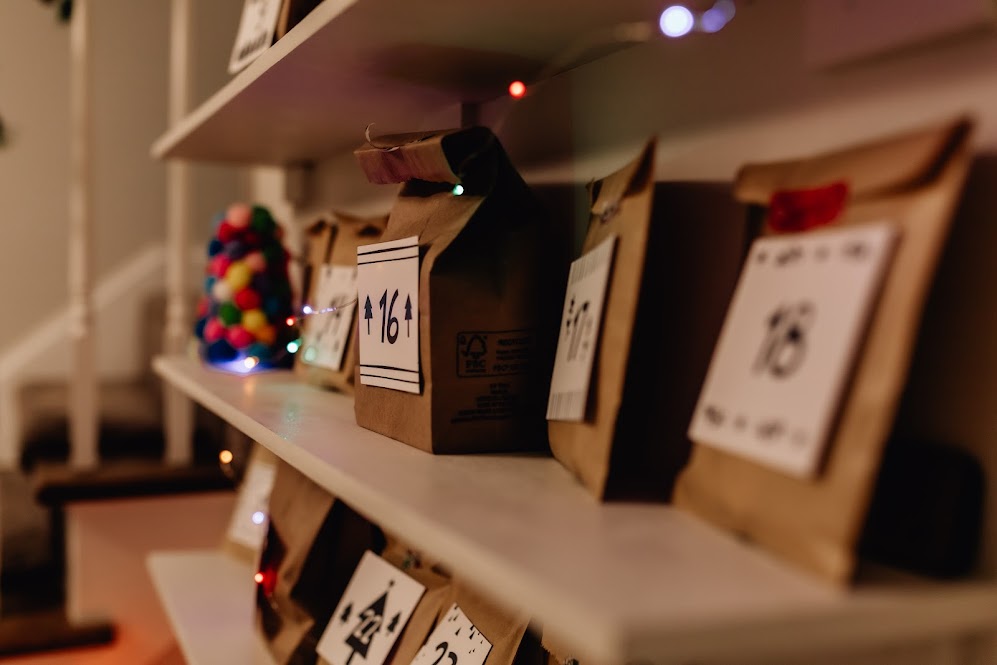 For Zoe this year I found a 12 days of socks advent calendar and 12 days of tea for her to open which seemed perfect for her!
Pairing our advent calendar with The Box Full Kit has made it so much simpler. Felicity loves the variety of cute little activities.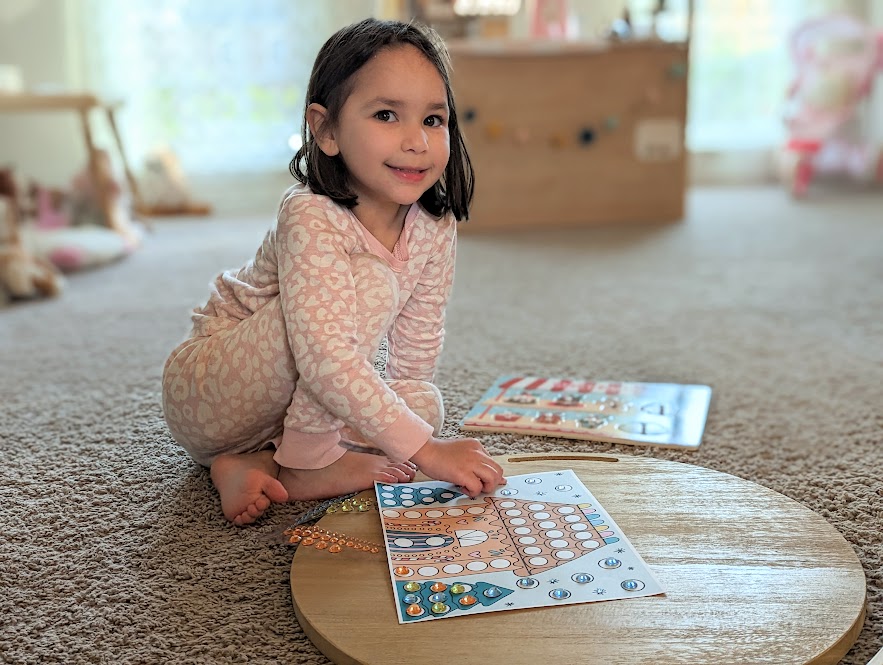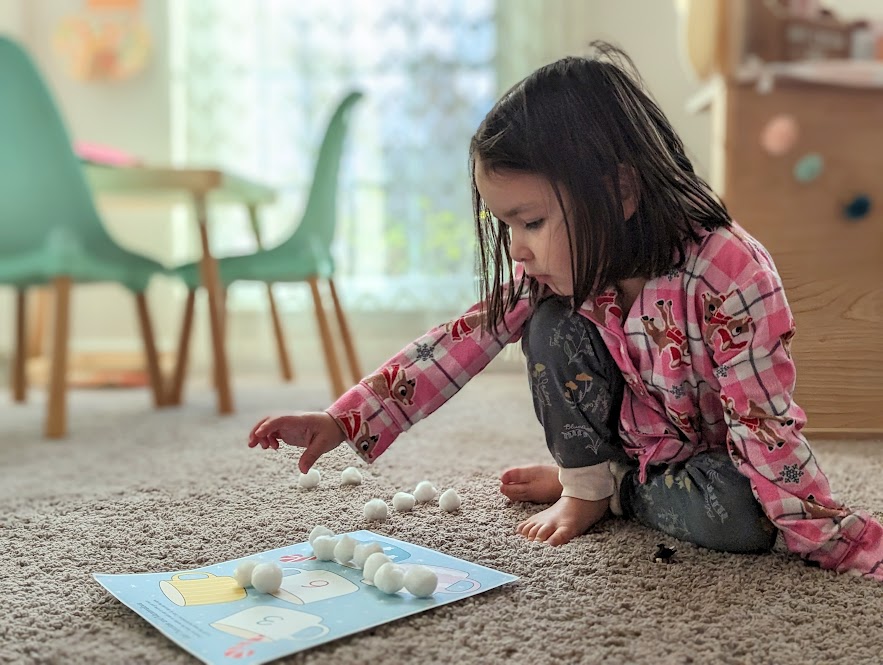 The calendar also has it's own traditions. On the first I like to give Lici some new Christmas books I found at the used book store. Somewhere mid month I have something to do with the Nutcracker on the day that we're going to the ballet. And for the past 3 years Kristin has come over in jammies to watch The Polar Express with us and drink cocoa. Felicity was asking all day when Kristin was coming and skipped to the couch when it was time for the movie. Memories like this are what childhood is all about.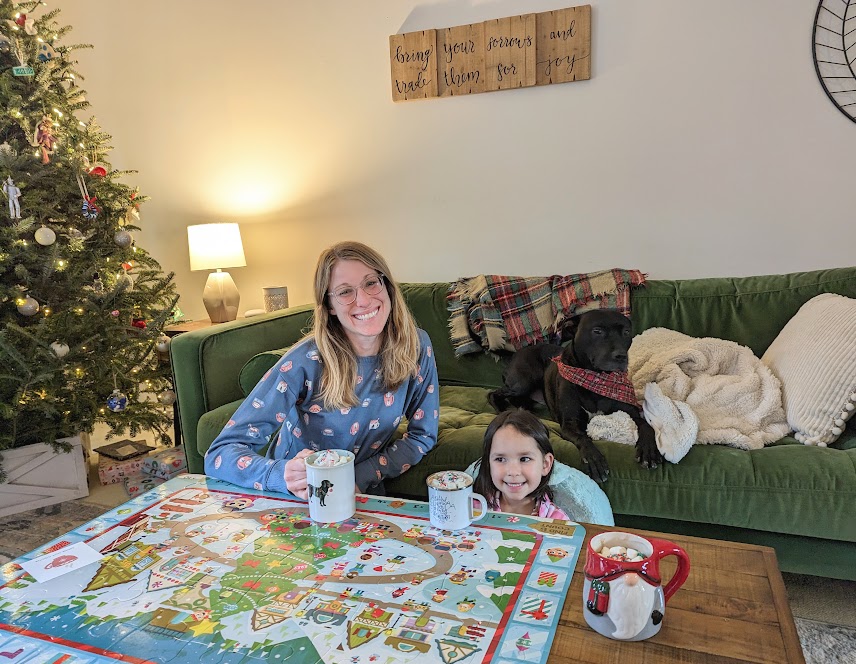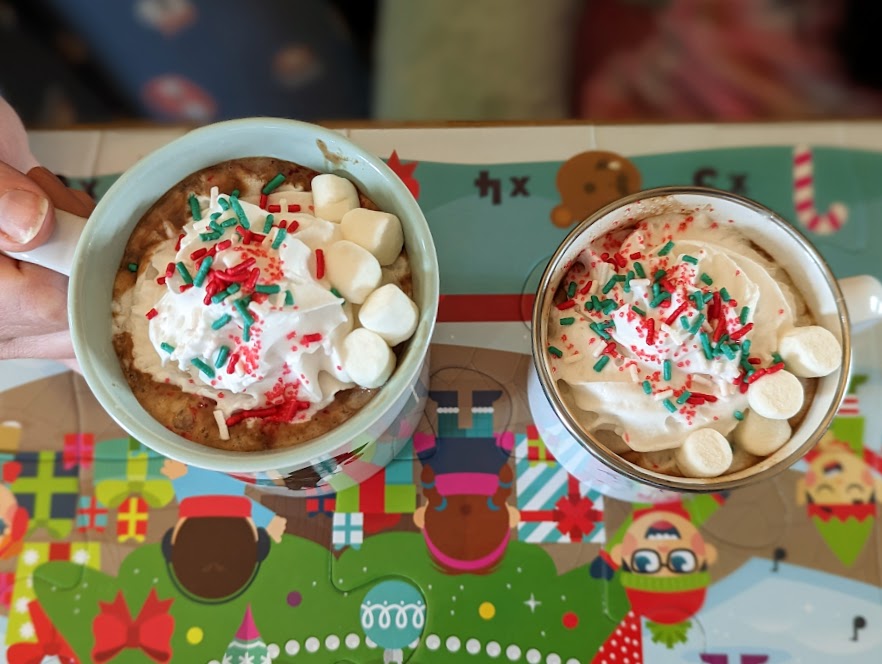 This can be a busy season. More than ever Brandon and I are wanting to slow down. I'd encourage you to take a breather this season. This summer I spent so much time growing, finding healing, preparing for Zoe, nurturing relationships, working on my shop and with Lici's preschool, I feel like this December I just want a little break. I'm so enjoying spending this time with my girl.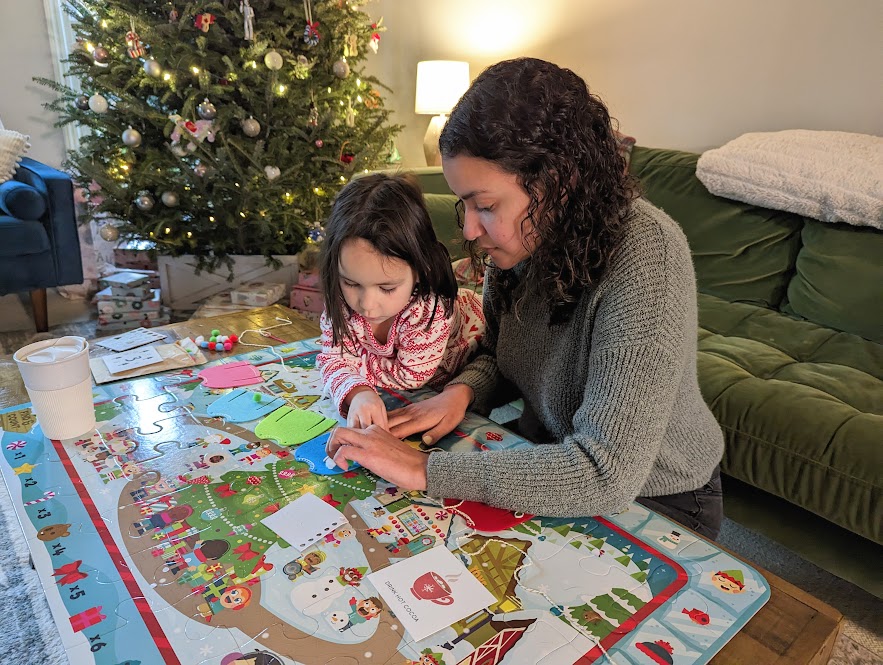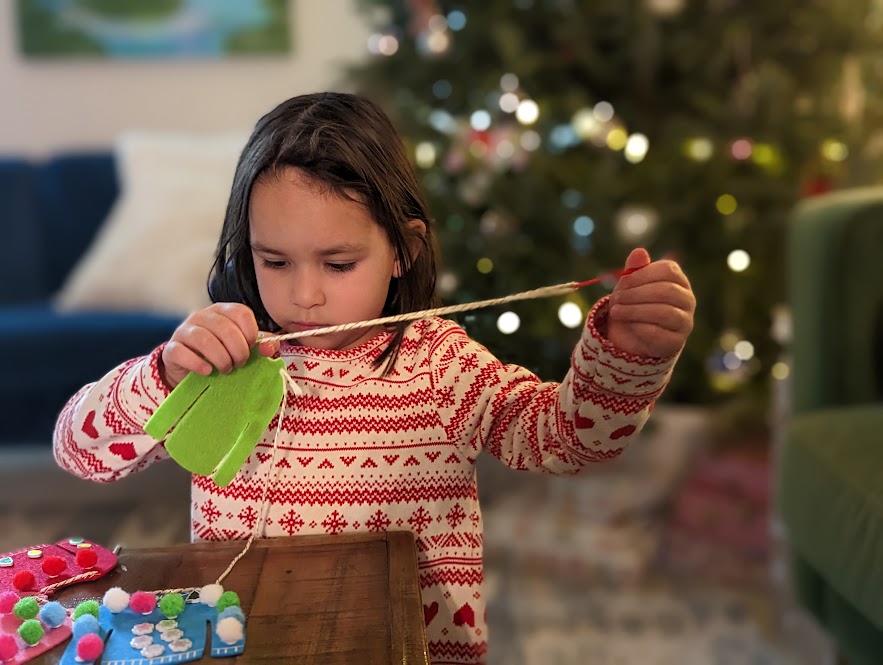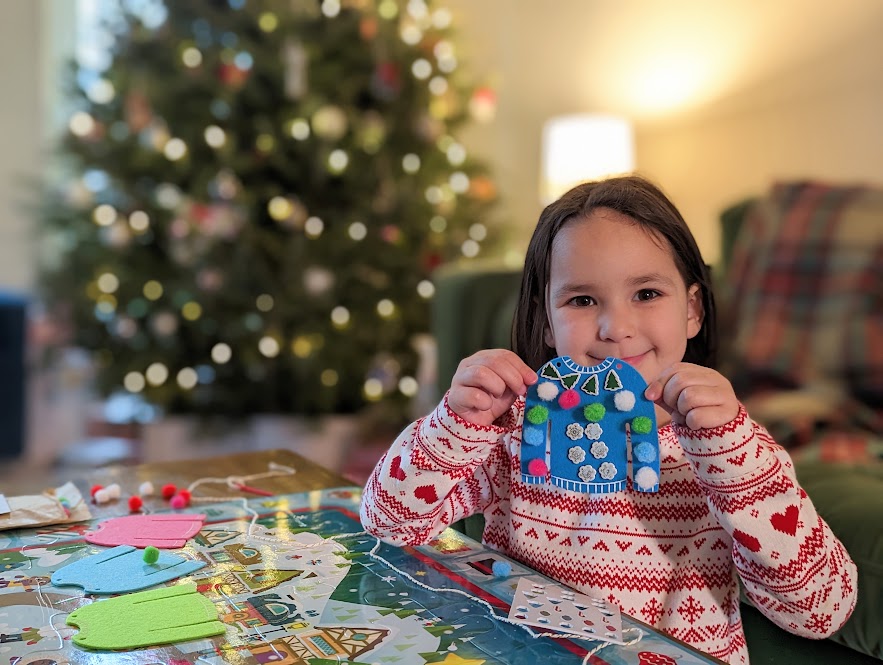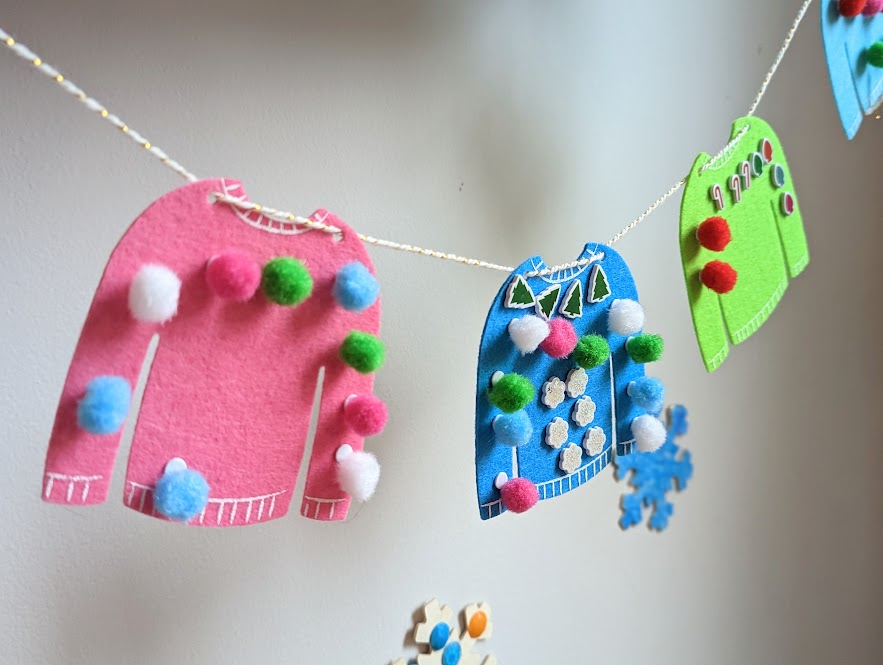 10 different views of this sweater garland we made because I think it's so stinkin' cute ♥ Merry Christmas to you and yours.