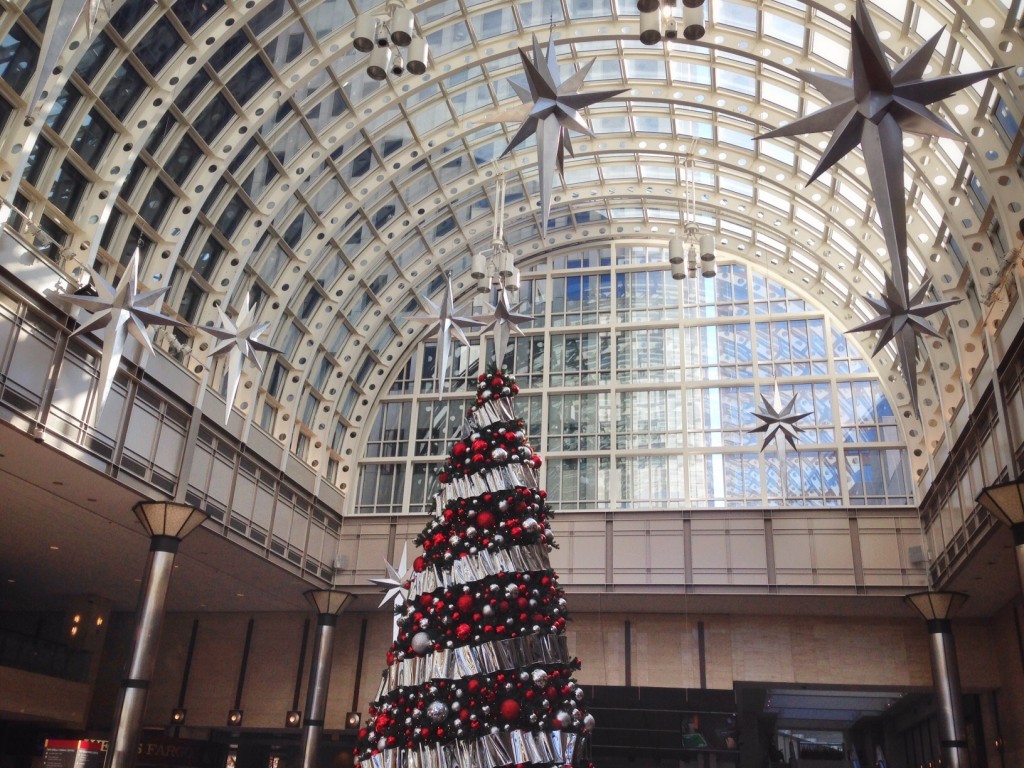 Brandon and I began our day in the 7th street public market in hopes that two equisitely made lattes would scare away our sleepy eyes. Much to my excitement we found that the streets of Uptown Charlotte had been hit by the Christmas bug.
This weather is not convincing me that Christmas is around the corner. The mornings are just a bit chilly, covering car windshields with the slightest layer of frost. But by the time the sun really wakes up the frost melts, and it hits the upper 50s by lunchtime… Thankfully it's at least starting to look and sound like Christmas around these parts, even though the weather insists on being warm.
There's nerd nutcrackers, gingerbread houses to model Charlotte shops, toy soldiers, giant presents in the park. And on top of all that you can find musicians every few blocks. I had a bundle of ones in my wallet so I decided to share it with an elderly man who was puffing beautiful Christmas music into his trumpet. I dropped the money in his jar, and with his lips still pressed to the mouthpiece he smiled at me, and gave me a thumbs up. His sound carried for blocks, putting everyone in the best sort of spirit, to be reminded that Christmas is just around the corner.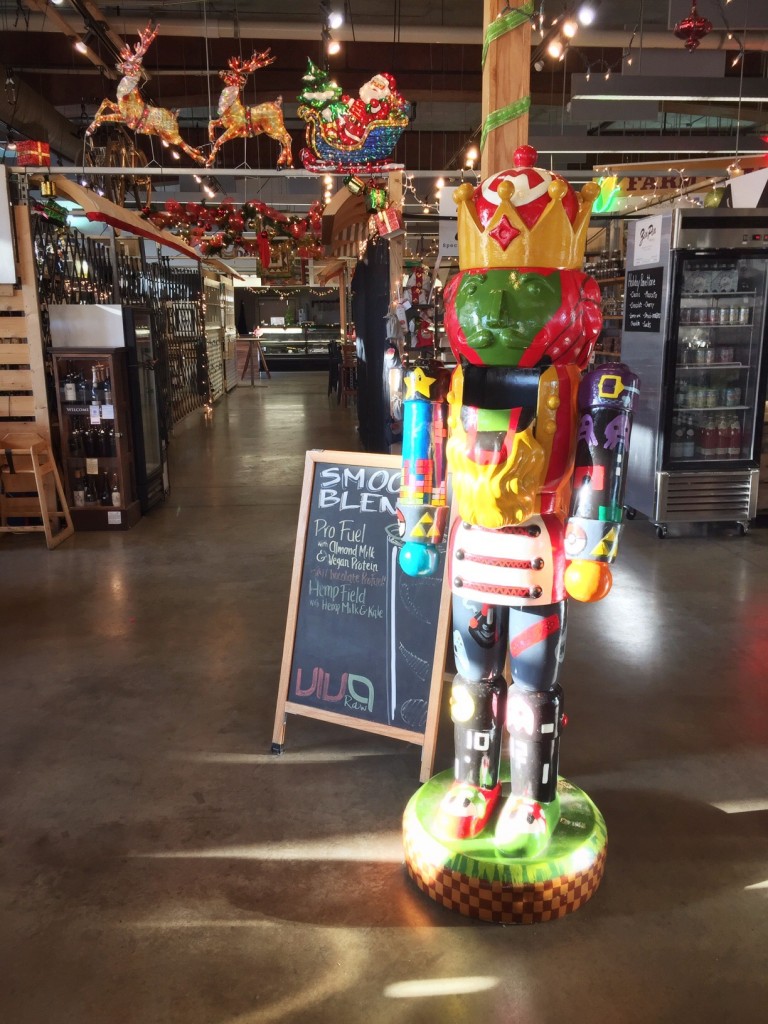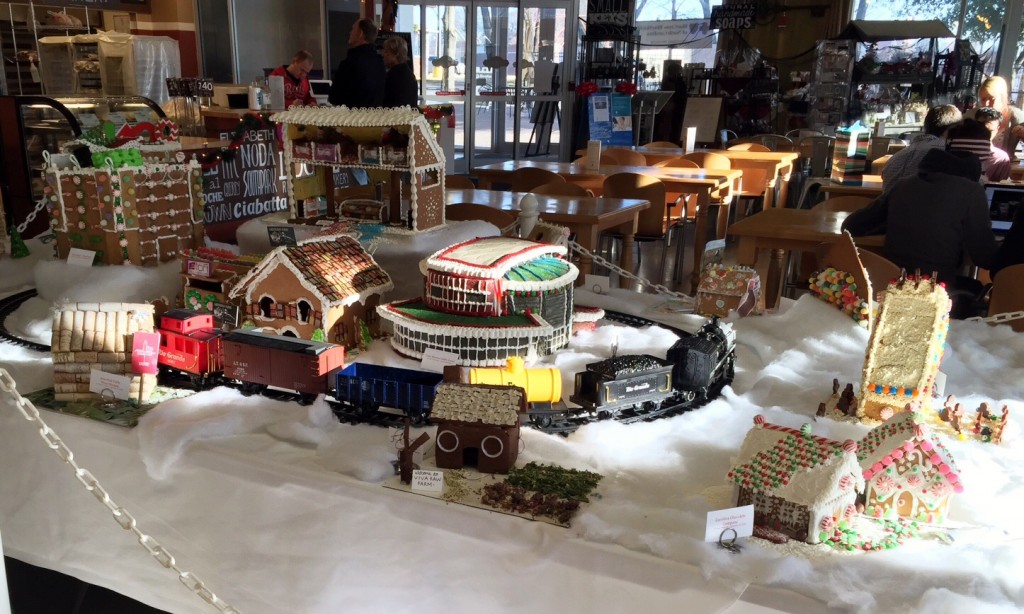 We had some time to kill Sunday afternoon so Brandon and I were pushed onto the city streets. It was the best kind of afternoon. The kind that provides perfect sweater weather, and emits love into the air. Sometimes I forget just how nice it is to walk with my husband hand in hand. It's the sweetest thing on earth.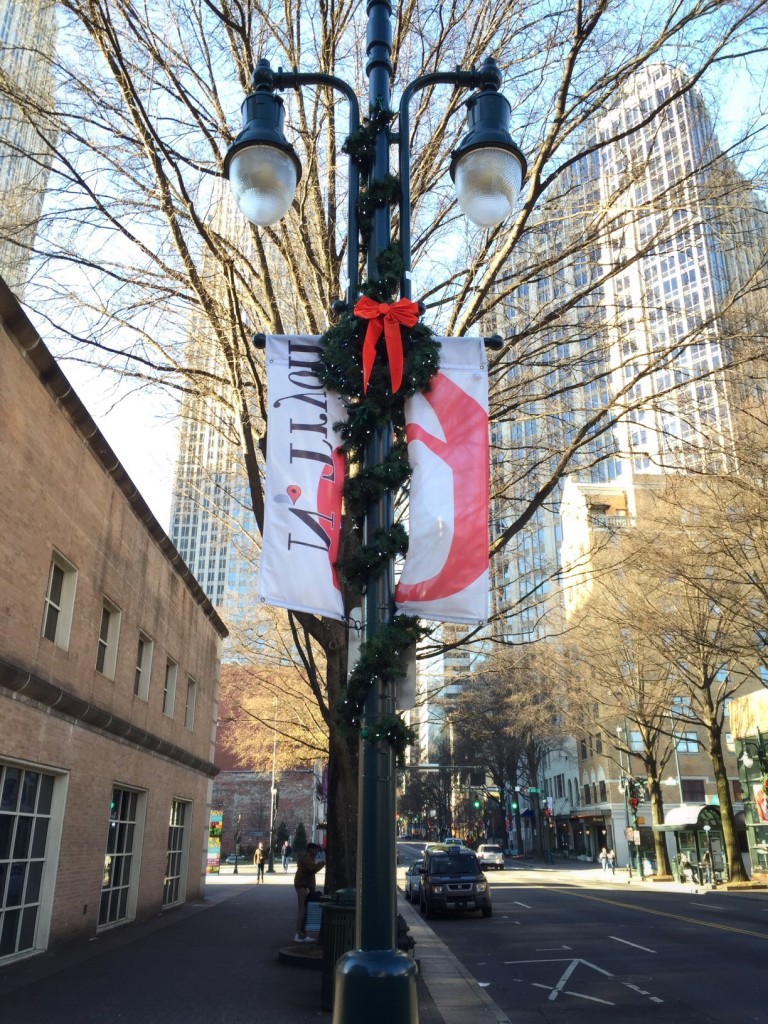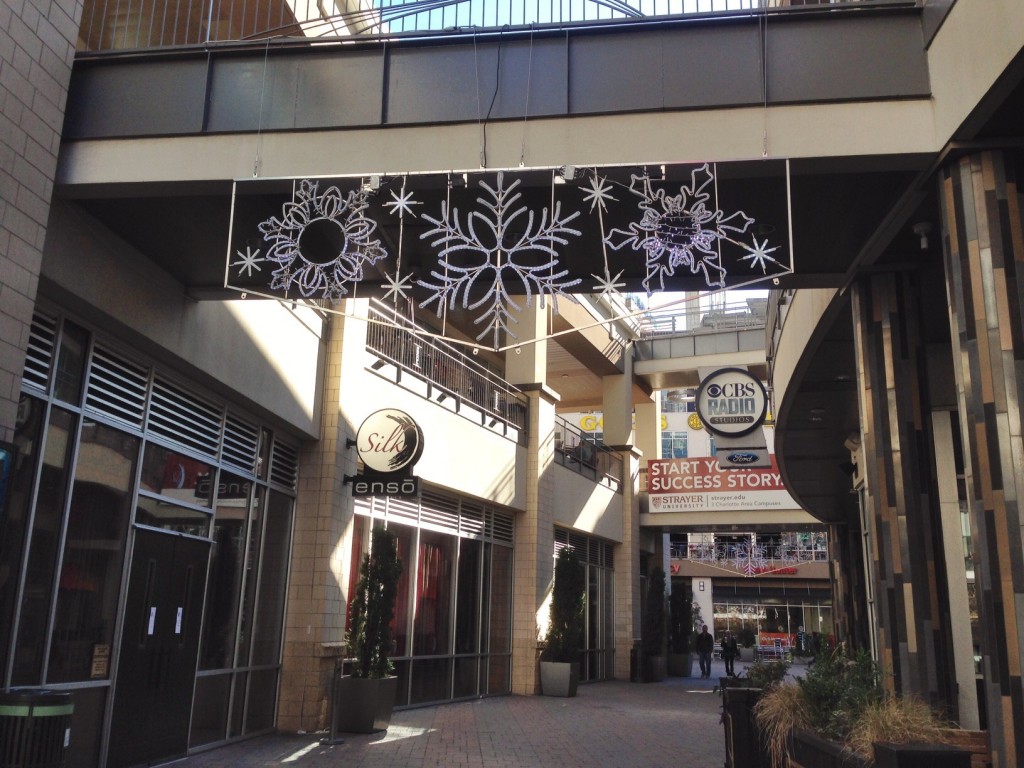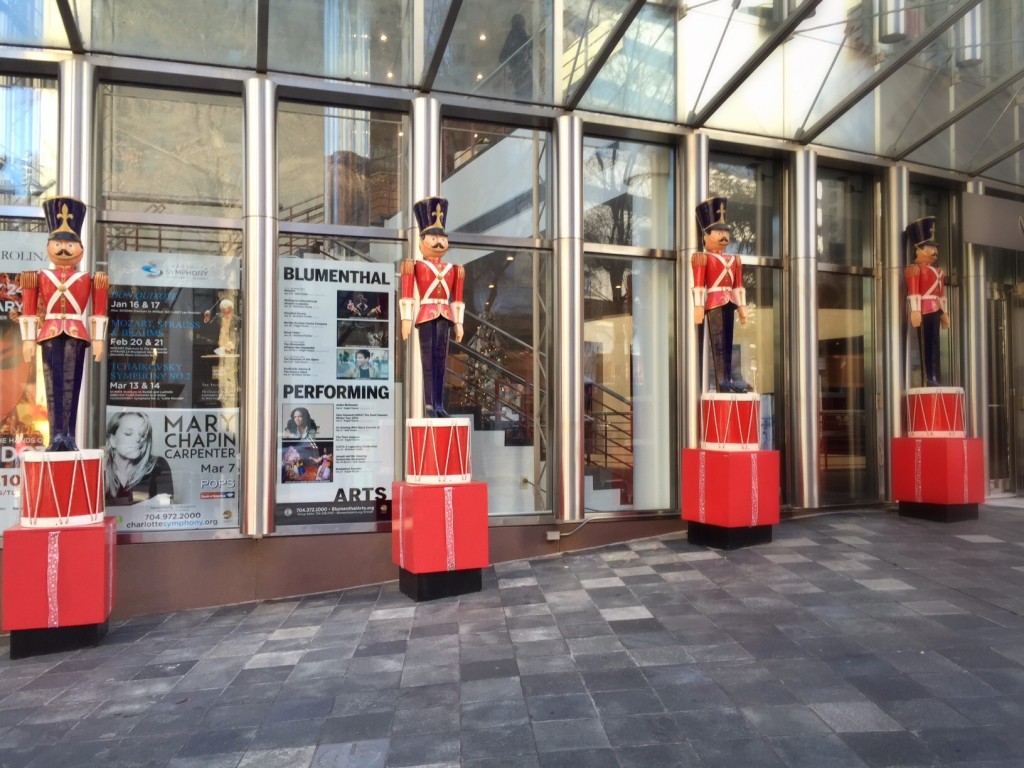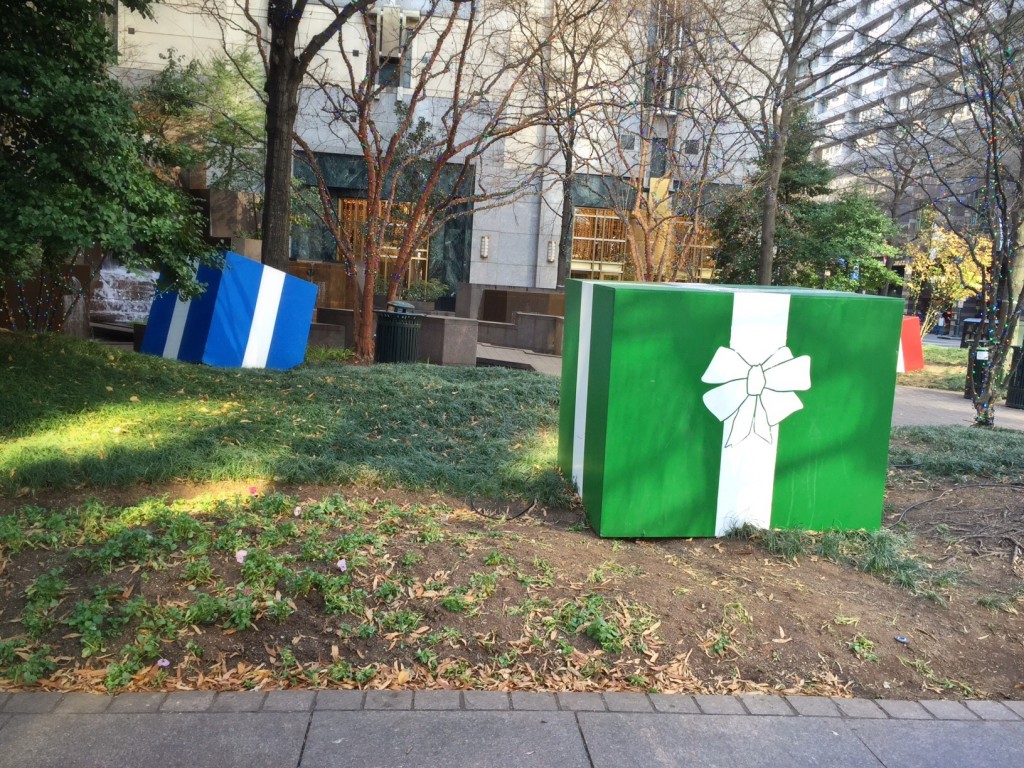 As much as I am in love with the skyscrapers I have to say they are no match for the city's Christmas tree.
Don't you just love these extra tall Christmas trees that stop the people in the streets to gaze in wonder? It's no Rockefeller center, but it's in our neck of the woods, and it's perfect.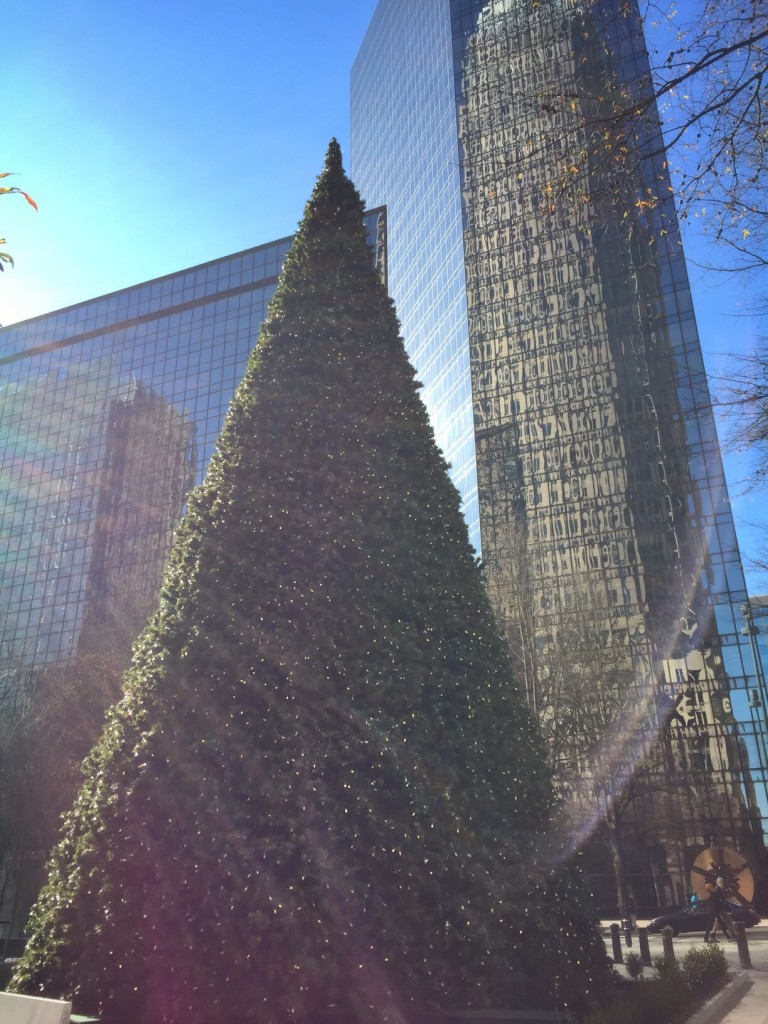 And big giant ornaments littered along the way to match. How grand is that?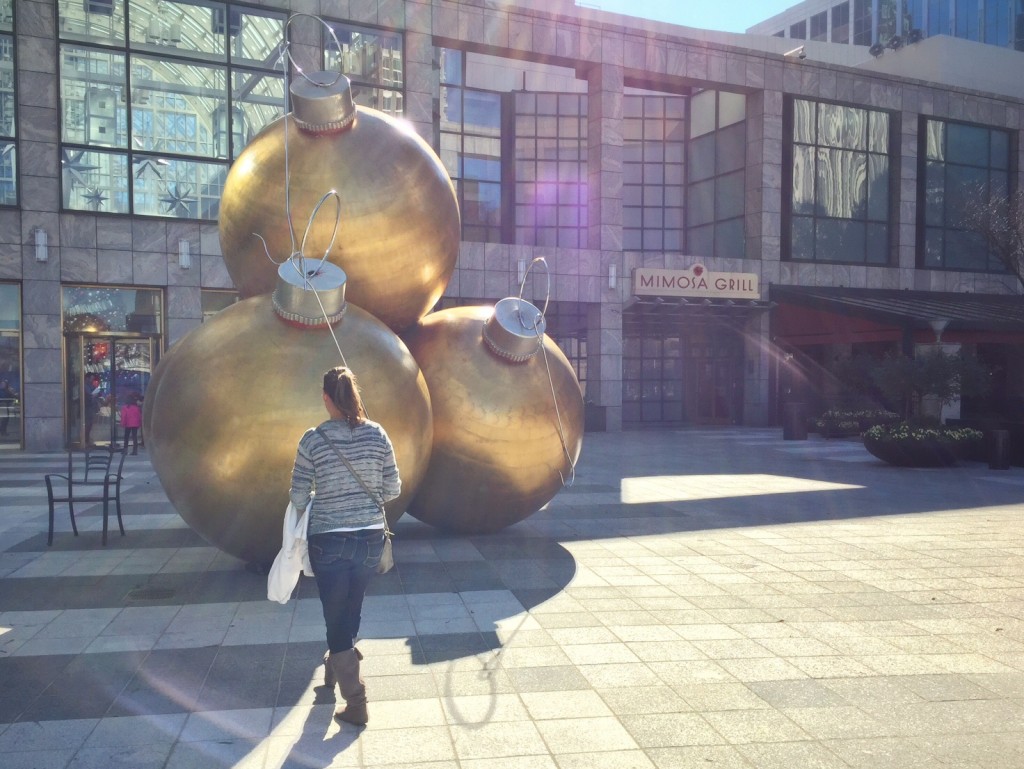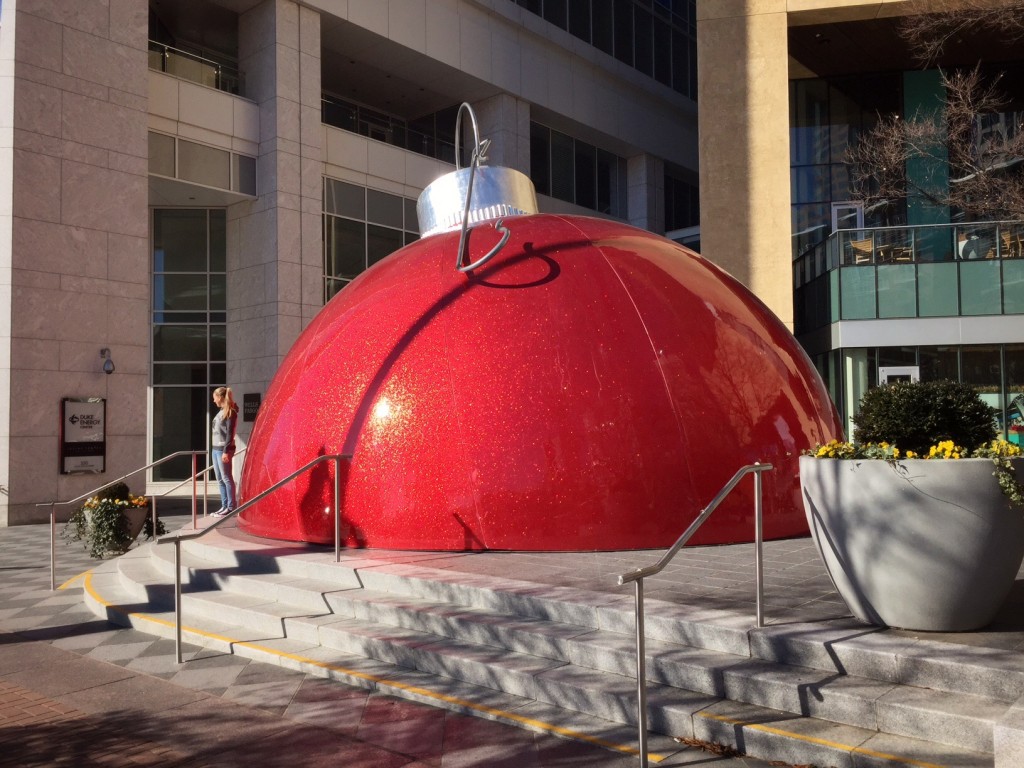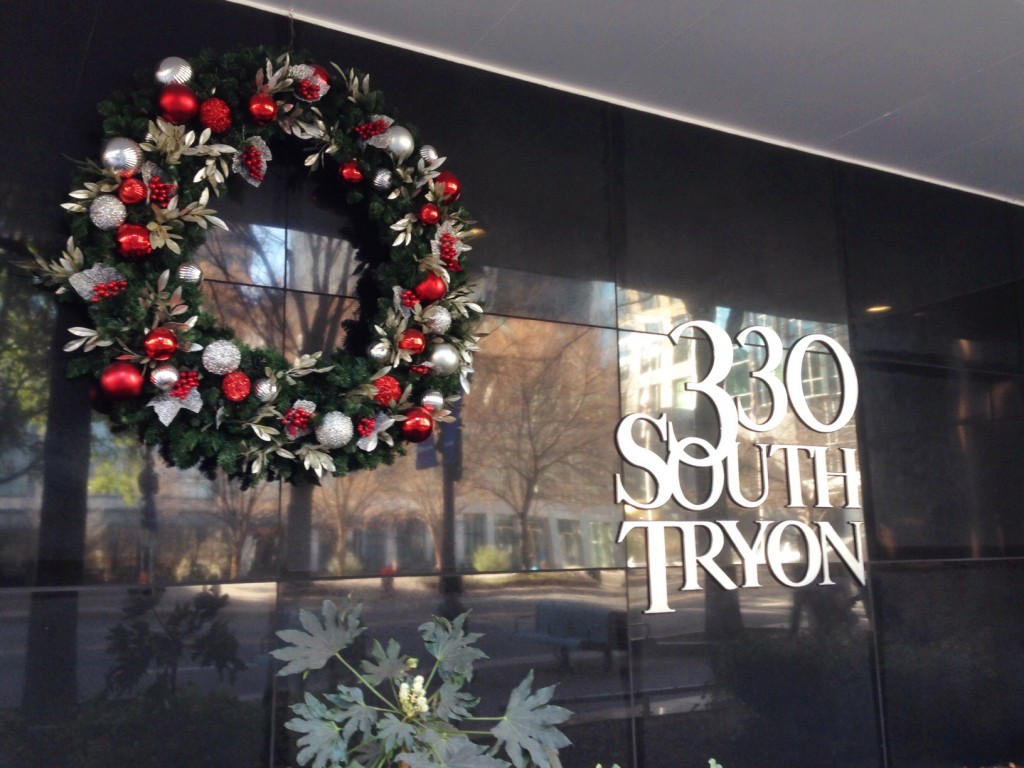 Merry Christmas everybody. Here's some happy reindeer to put all of you Scrooges in the mood. They're happy, I can just tell.