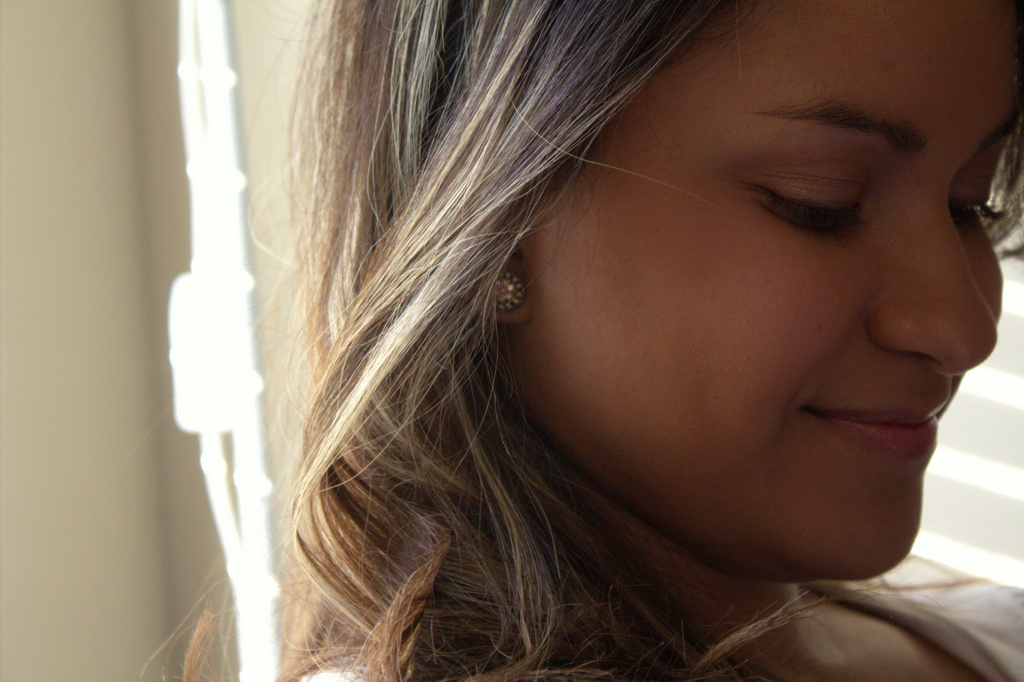 Hello October. We missed you. I'm satisfied with the tan I've acquired this summer, and all the change that's happened. I think I'm ready to settle inside with some pumpkin bread, cinnamon scents, hot apple cider, and a shared blanket with my love. When will the leaves turn October? I can't wait to see them. Those rich crimsons, and bright yellows. They give me fuzzies inside. Well that and the cooler weather you've brought along. That puts the fuzzies right in my throat, and nose.
Last weekend the Poe household was a sad bunch. B caught a bug from work, and inevitably passed it on to me. We never do well with temperature change. There's always one bad cold to prove it. As if we weren't pitiful enough ourselves we noticed one night while sipping our tea that Bingley was flapping his ears all around. He started shaking his head like he was trying desperately shake something out. Upon taking him to the vet we discovered he had a yeast infection in his ears. Said infection was to be treated by shoving medicine covered cotton balls around his ears. It was a sad way to spend a weekend friends.
Around here lately Brandon and I have gone through more changes, and discoveries. Bare with me while I utilize some fun buttons I don't use nearly enough on this beautiful blog?
Inanimate Discovery
We've found that our fireplace is not really a fireplace at all, but rather a projected light dancing around as to mimic flames, and a separate switch for a heater, if you so wish. How silly is that? When did artificial, and convenience so suddenly take over the natural, and original? The more I enjoy the modern, the more I miss the simple. It's a mystery.
The Best Chocolate Milk on Earth
Allow me to introduce to you the best chocolate milk on earth.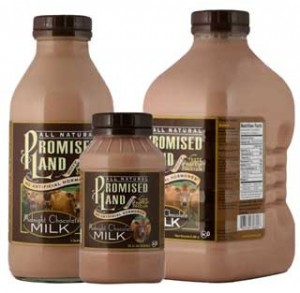 Move over Nesquik you've got nothing on Promised Land. Ok, I never really drank Nesquik anyway. My mother was convinced it was powdered cavities when I was young, and when I was old enough to deviously try it myself it was terribly disappointing. Thus leaving me to satisfy my chocolate milk cravings with Malt Ovaltine. Until now.
Originally I purchased this Chocolate milk in Publix solely based off of the appearance. Gosh I'm a sucker for purchasing things on appearance. I admit it. I'm a marketer's dream. Brandon of course suspected my reasons for purchase and continued to state how it wasn't all that great. That's where he was wrong! I may have bought this based on appearance at first, but this milk has proven itself! So thick, creamy and rich. It's clearly blog worthy.
I haven't even gotten to the best part of the grocery trip. We proceed to the check out where the girl unloading the cart goes "This is the best chocolate milk ever!" My eyes grew 2 inches wider I swear to you. Then the cashier joins in. "Yes! That milk is the best!" the voice in my head screams "You are kidding me." So I look over at B with a smirk. He shakes his head, and chuckles. I live for these moments. Gosh Brandon is so smart. And when I get backed up on something, or know something he didn't, I get so excited. Not in an I told you so kind of way, but in a yay, I knew something you didn't kind of way. So what it's an opinion. I'll take it. I'm not really sure if anyone can understand this other than my sister in law Ashley. Cause our husbands are brothers, and so much alike. Troubleshooting fiends those men. Technology cowers in their presence.
Work Discovery
I've been walking around with a burp cloth on my shoulder. Warming up bottles. Picking up crayon bits from the corners of a playroom. Shoveling sand in a sandbox. Reading aloud until my throat is dry. Tickling little ones, and delighting in their smiles. I'm filling my weekdays with caring for kiddos. And spending the weekends missing them. I'm a nanny now, and loving it. I take it pretty seriously you know. Like Mary Poppins serious. I even have the large nanny bag to prove it. I love watching kids grow. I love teaching them, and caring for them, so it seems fit that this is where I ended up. And with a wonderful happy family at that.
Self Discovery
I'm Happy. Really Happy.
It's not like before I was necessarily unhappy. But somehow now I feel… happy on purpose. Does that make sense? Like sitting in my car in the morning sipping on my coffee actively thinking I am happy today kind of happy. Isn't that great? I'm becoming more of my own person in Charlotte I think. Welcome to the road of my self discovery. Does it get better than this?