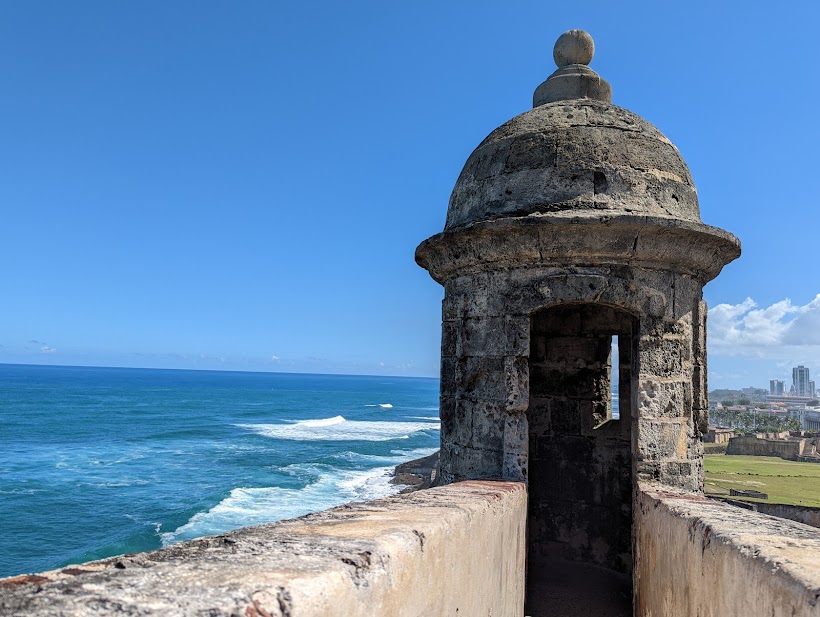 Walking into the airport after 9 beautiful days in Puerto Rico was nothing short of heartbreaking. This was so much more than a vacation, it was a homecoming.
Brandon and I had hoped this trip would happen at least 5 years ago, but for one reason and then another it never worked out. As I approached 30 I recognized that something in me longed to connect more with my heritage. I wanted to see where my family and ancestors were from, to experience Puerto Rico for myself.
Last year I spent time learning about the island, playing more salsa music in our home and cooking Puerto Rican food. My aunt Nancy came to visit and showed me how to cook several of my favorite Puerto Rican dishes. We also found a Puerto Rican restaurant nearby that we love.
I taught Lici about the island through books, music and allowing her to stand alongside me while I cooked. I also introduced her to the native Coqui frog and his song Coqui! Coqui!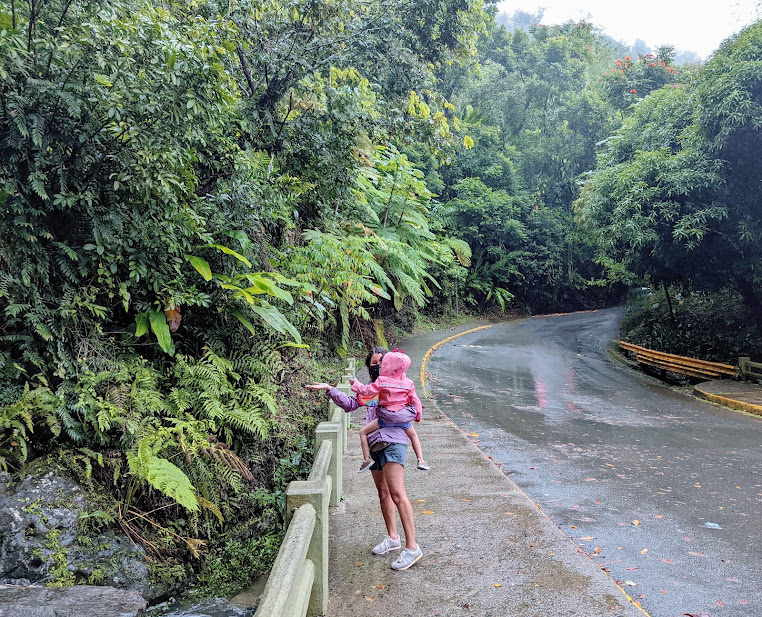 Leading up to our trip I was an absolute wreck. I was clumsy, anxious and weepy. Being a 1st generation to grow up 100% in the states I've always felt a bit lost. I looked different than most of my friends growing up, Spanish was spoken in our home and there were some cultural differences that my American friends never understood. I was Puerto Rican by birthright but also a Virginian.
Disfruta everyone told me, enjoy. I wanted this trip to be everything I needed it to be and I worried that it wouldn't be enough. I worried that I wouldn't be accepted there as well. This video resonated so much with me. First generation Americans often feel like they aren't American or from their native land. We spoke English in school and it was easier to just speak English so people understood us. My mother spent some years in New York as a child and was made fun of for her English. I imagine that she didn't want us to go through that but it also left us in sort of a limbo. We knew the language and most of the culture but also sacrificed some of our culture to live in the land of the free. To complicate things further, Puerto Ricans are also American by birth. But that's another story for another day!!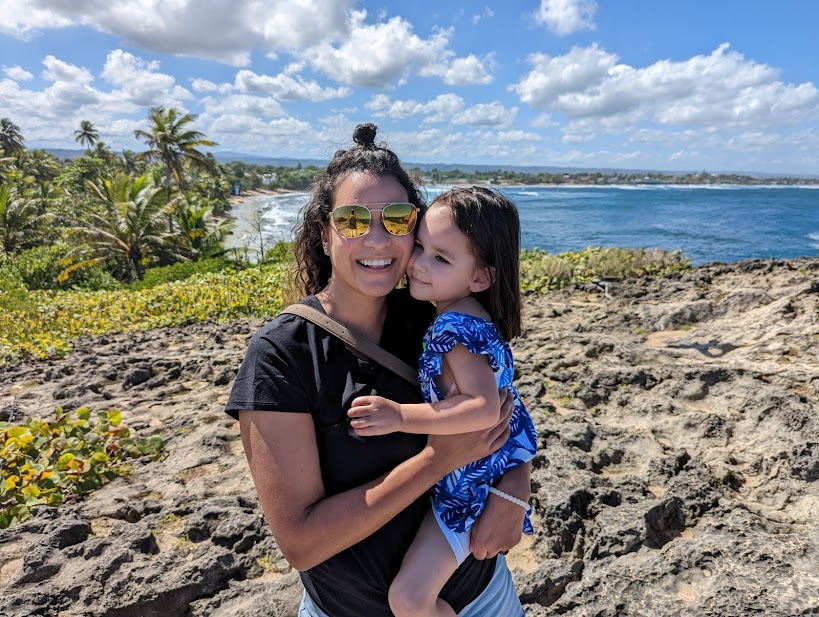 I was searching for 2 important things during this trip and I believe I found them. I wanted to bridge the gap, feel like an actual Puerto Rican and make a connection with the island. I also wanted to build relationships on my dad's side of the family. Though I haven't spoken to my father in 10+ years, his sweet brother, who lives on the island, graciously came back into our lives years ago despite my father's decision to let us go. He excitedly planned an entire itinerary for us and offered to drive us all over the island since he'd recently retired. I was excited but had no idea what to expect. The last time I saw my aunt was when I turned 3, which was the last time I had visited the island with my family. My younger cousin Lourdes I'd never met. She was born just after our last trip.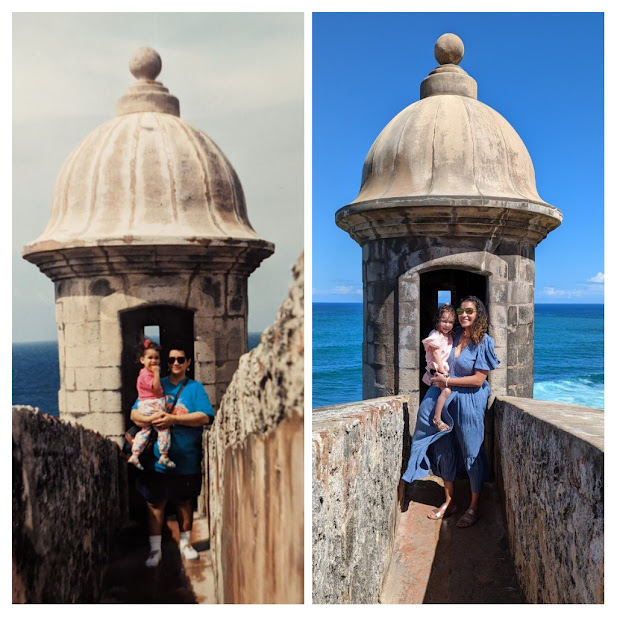 Tears welled in my eyes as we flew over the island, I didn't even realize they were there until I had to wipe them away.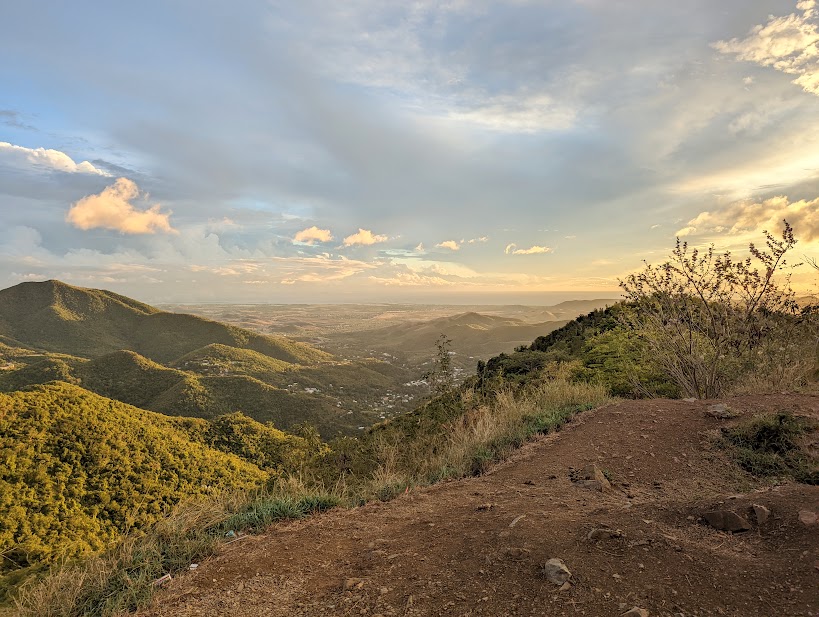 I could sit here and tell you every detail of every jam packed day but that would be extensive. So instead I'll share what this trip meant to me. Midway through the trip I told my mom and sisters, "I can't even describe what I'm feeling right now. In some ways it feels like maybe I've been happier than I've ever felt before. But happiness seems too flighty a word. It's not enough. I feel like I've been searching for something for so long and I have finally found what has been missing. There's no words to what that actually feels like in my mind and body."
Meeting my beautiful cousin Lourdes was like nothing I've ever felt before. We instantly connected and found that we both took up embroidery during covid. 1500 miles apart, almost 30 years, both the youngest in our families and I was finally meeting this amazing woman. My blood, my cousin, my family. Mi sangre, mi prima, mi familia. Hugging her goodbye at the end of our trip was like a dagger through the heart. We held on, not wanting to let go for our time together was too short in comparison to how long we'd lived without each other. I couldn't muster tears because I think that my body knew I wouldn't be able to stop them if they came.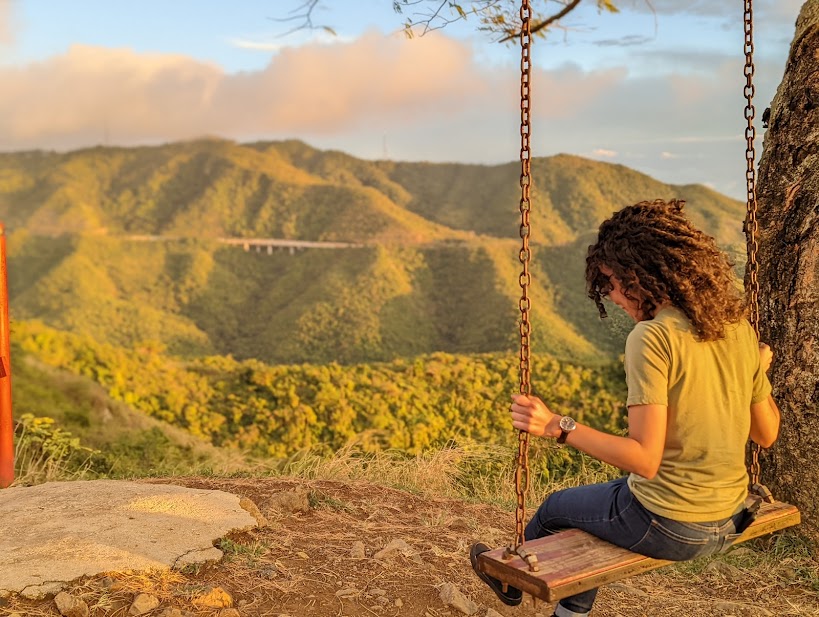 My sisters told me that I'd fall in love with my Titi Ivette because she loved hosting like me. She was even warmer than I could have imagined. When it was time to stay with them in their home in Coamo mid way through the trip she greeted us with warm pasteles and arroz con gandules. A Puerto Rican dish that's hard to come by around here. Made up of green plantains, meat and spices, it's a dish that's sure to make you feel loved as the person who made it for you underwent a long process to make it. For dessert she'd made us flan and tembleque. Complete comfort food.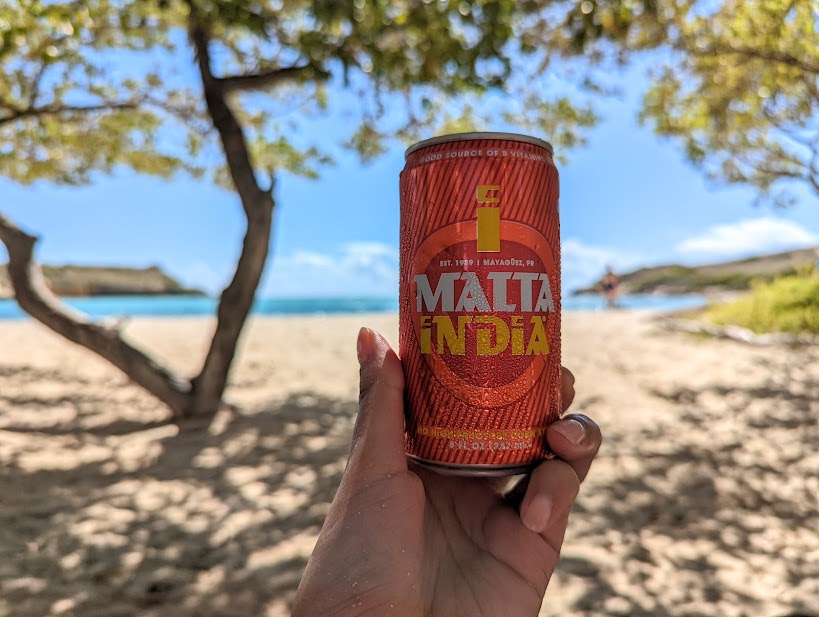 My aunt and uncle were unbelievably welcoming and kind. Generous doesn't even begin to describe them. They gave me so much more than food, shelter, knowledge, they filled a space in me to such a great capacity I couldn't even process it. The hole that my dad left felt smaller and smaller. Once I was able to get past that loss I was able to see that behind it was an incredible family waiting for me with arms wide open. I was worried that I would be thinking about him the entire trip. That I'd see my uncle and wish I had a better dad, but that didn't happen. Instead I saw my uncle for who he was to me. Mi Tio. Doing everything he was doing just for me because I was his niece. He took 20 minutes to walk alongside a monument of Puerto Rican history and explained it all to me from the native Taino indians, to the conquistadors discovering the island, to the African slave trade after the Spanish had nearly wiped out the natives, all the way to where Puerto Rico is today. He took us to a Sugar plantation where we learned about everything the slaves had gone through in Puerto Rico leading to their freedom. I learned so much about the culture and the rich mix of Taino, Spanish and African roots that make up all Puerto Ricans.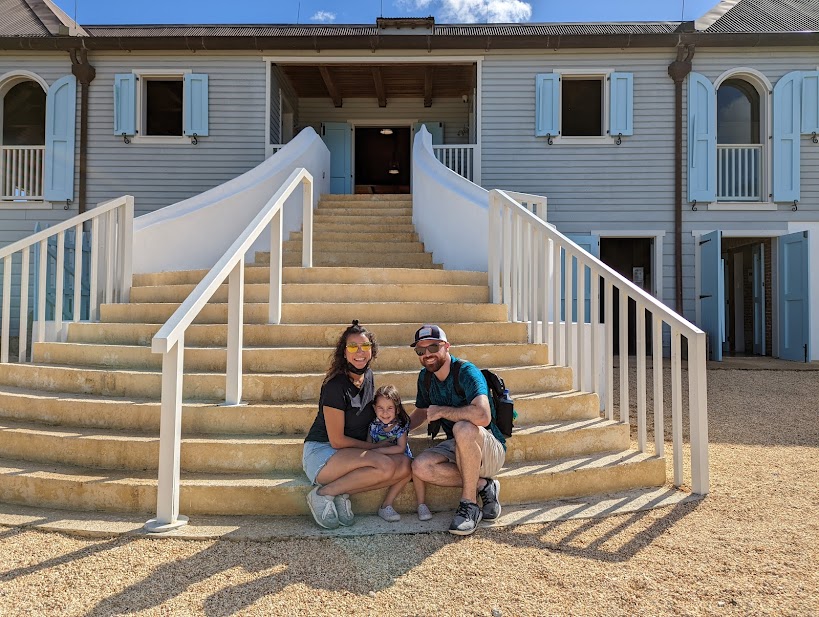 Learning so much about the Island's history was overwhelming enough. Seeing couples dancing to Salsa on the sidewalks in Viejo San Juan, men playing dominos, hearing the coquis sing their song in real life and tasting my first Piragua was such a surreal experience. Pictures couldn't capture the beauty of the land. The people, the mountains, the ocean, it was a breathtaking experience.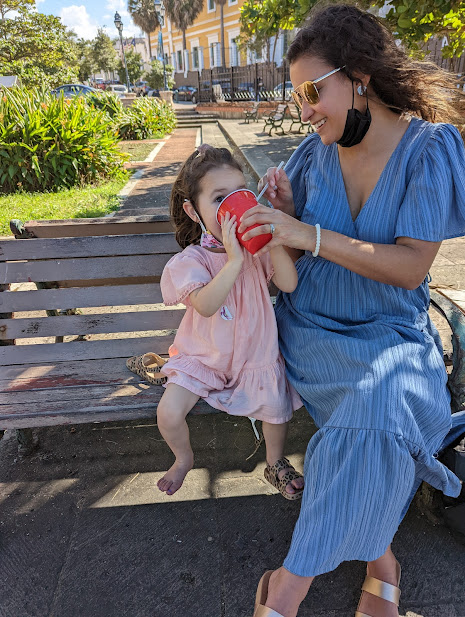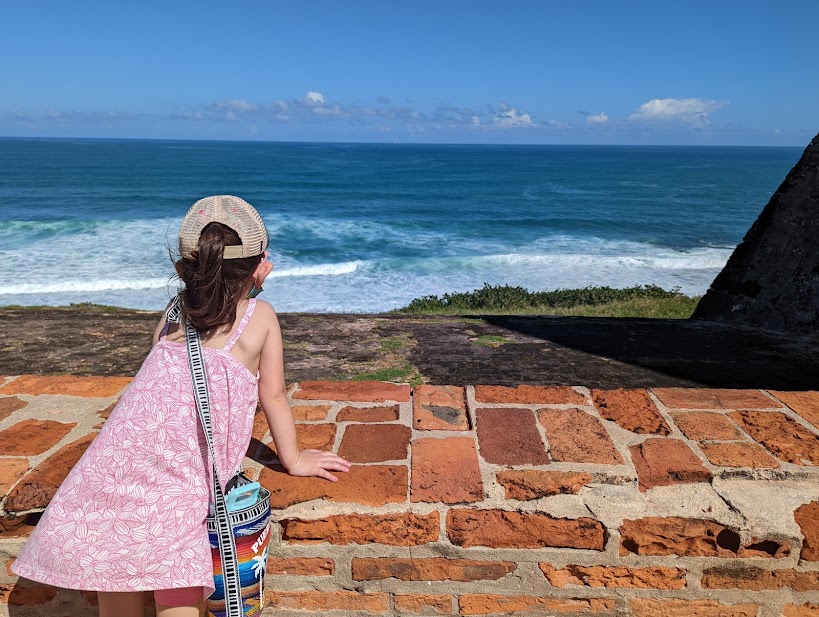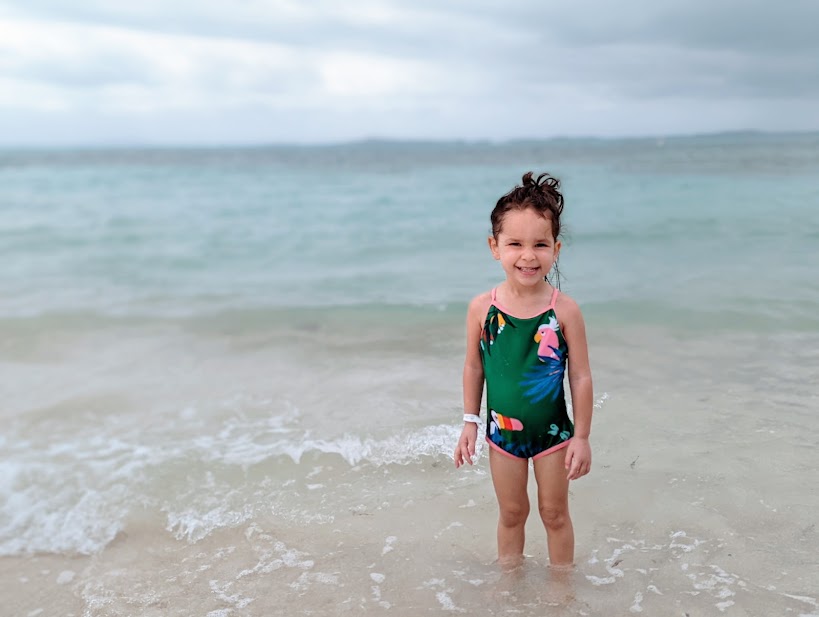 I read an article on forgiveness in a magazine that I picked up at the airport. The article quoted Dr. Fred Luskin in his book, Forgive for Good. "Instead of focusing on your wounded feelings, and thereby giving the person who caused you pain power over you, learn to look for the love, beauty and kindness around you." I looked up from my magazine. The beautiful lush Puerto Rican mountains zipped past me as we drove along a curvy road. Tio Saul and Lourdes spoke in spanish to each other and Felicity was coloring in her coloring book that Titi bought for her. "This is it." I thought. This is how I heal. The same thing happened when I met more extended family for the first time. Their Spanish was so fast and I was struggling to keep up and understand. After leaving lunch my emotions finally hit me like a ton of bricks. "Bendicion" I told them. Blessings. My dad's older half sister Titi Ely told me that she thought of us often and always asked about us. My throat clenched tight. I wasn't sure what I was feeling, more longing? Sadness that I was unable to communicate as much as I'd hoped? Shame for not practicing my Spanish. Mostly an intense mixture of sorrow and love for all of the beautiful people on my father's side of the family who are so far from the person that he is. People who know who I am and care for me enough to meet me and tell me I am a part of their family.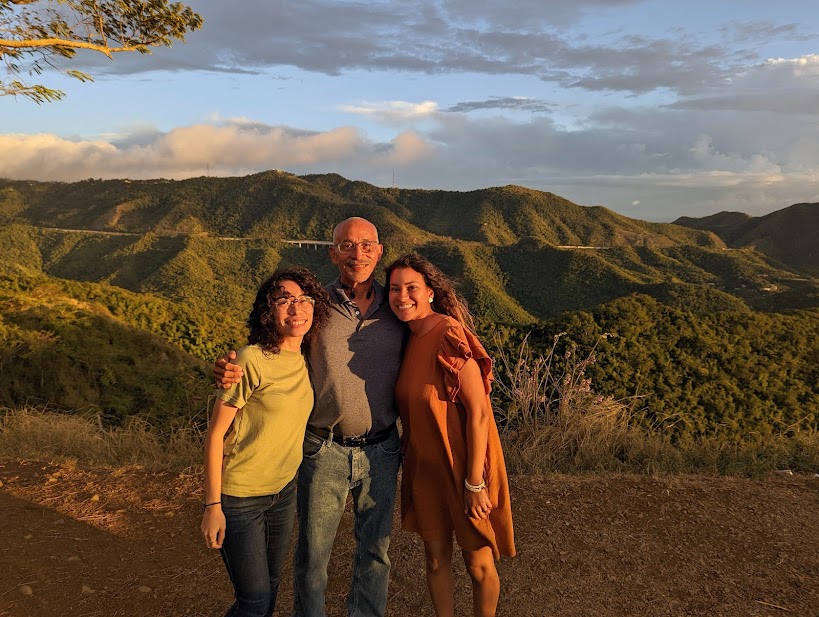 Completely overwhelmed by that mixture of love and sorrow I low key let out a few tears while we drove through Arecibo, my parent's hometown. I tried to imagine what my mother's life was like there. Titi Ivette asked me how it was to meet them and I told her how I was feeling. She took the time to tell me that it was ok and they understood, my lack of Spanish, my wishing we connected sooner, everything. I had a life here in the states. I HAVE a life here in the states.
I HAVE a life in the states, that's what I said to myself when it was time to hug my uncle goodbye. What I told myself as we flew over the island to return home. But a piece of Puerto Rico remains with me, a piece of me was left there, waiting for my return.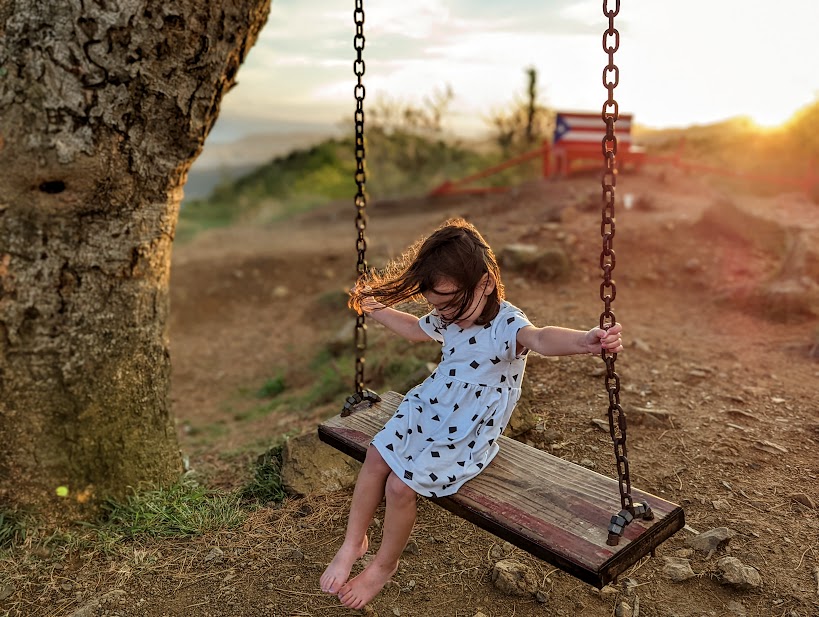 I am struggling desperately, a reverse culture shock my sister told me. I miss the music, the food, the people, the land, my family. Puerto Rico feels like home and it will remain in my heart always.
Gracias Titi and Tio. For the Sancocho. For the fresh cold coconuts, for teaching me, for inviting me into your home, for being my family. Te Amo Mucho!