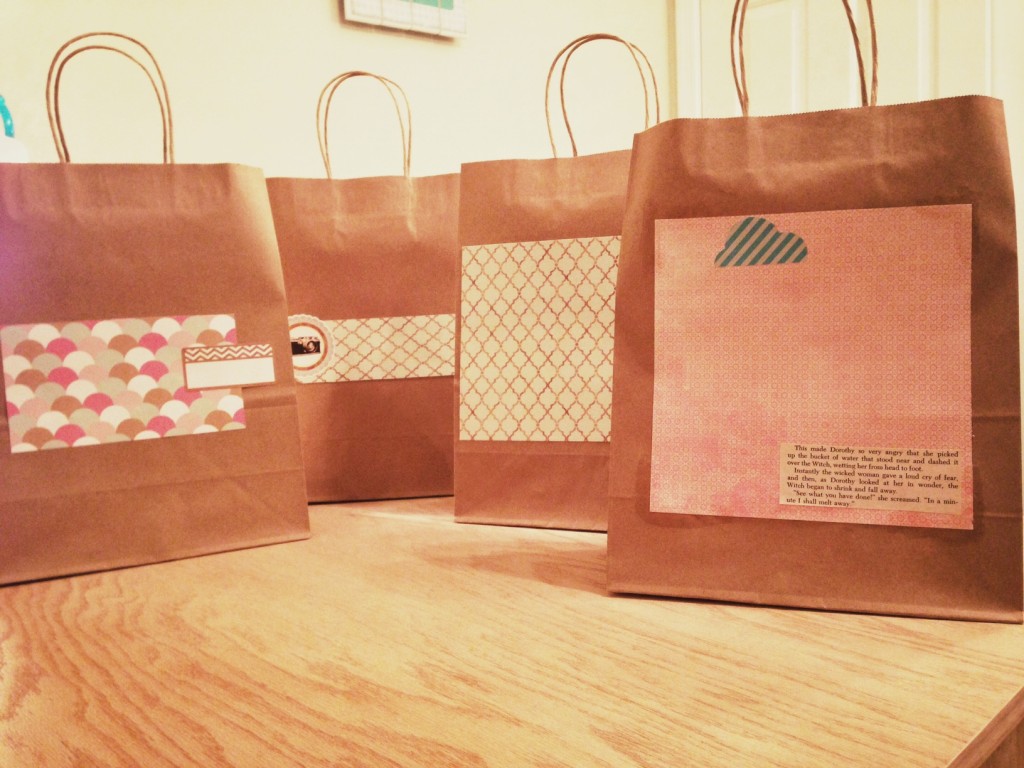 I snagged these medium sized brown bags a few weeks ago, and while they're perfect in their own little brown paper bag way I felt the need to dress them up. If you're looking for a simpler more personal look for your gift giving this year this is the perfect project for you.
Here's what you'll need…
Brown Gift Bags
Scrapbooking paper, or Cardstock
Adhesive
Cardstock Stickers (Optional)
All I did was slice up the paper how I wanted it to fit to the bag. Put a little adhesive on the back, being sure to cover the edges well. Add a Cardstock sticker if you'd like (Or really any little do bobs you might find at the craft store. Like fabric flowers, or buttons.)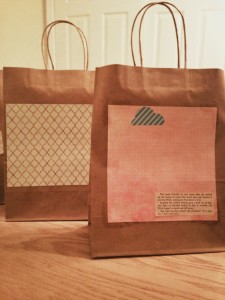 The pink one has part of a book page of course. Cause you know… I love book pages.

Crafting doesn't have to be difficult, expensive, or time consuming! There you go. Myth Busted! You just have to find the simpler things to get you started. 
Enjoy