When we bought our house I was anxious to decorate and organize our new space. It was something I had dreamt about from the second we made an offer. Once we were moved in and had put our furniture where it belonged it was time to tweak the smaller details. The holidays were coming up so I began searching for ideas on how to make my own front door wreath. I found a lot of pretty seasonal ones, but I figured if I'm going to spend the money to make it why not make one that I can keep up year round? Then the hubs might be a little more willing to give his blessing for the project.
I found that I liked the idea of using an empty frame instead of the typical circular wreath. I knew what I wanted to make, and how to do it, all I needed were some supplies and a shopping buddy. Luckily for me time spent with my beloved friend Chloe was well over due, so we set up a time to meet.
One thing you have to know about Chloe is that she is the best/most dangerous shopping buddy. She thinks everything looks good on you, and makes you think you are a million bucks. Every girl needs a friend like her. This is what I turn into when I go shopping with Chloe…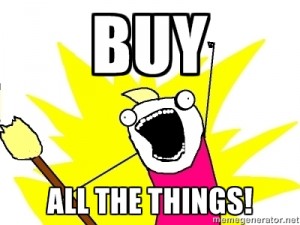 We decided to go to Hobby Lobby, where I found the perfect wooden frame. Then I grabbed some fabric triangles to turn into bunting for the top of the frame. I thought I was done when I chose mini clothespins to attach the fabric triangles to a string. However since I was with the best shopping buddy in the world, she assured me that adding a few fabric flowers would surely complete the piece. A little hot glue and a staple gun is all I needed to finish this sweet touch to our home.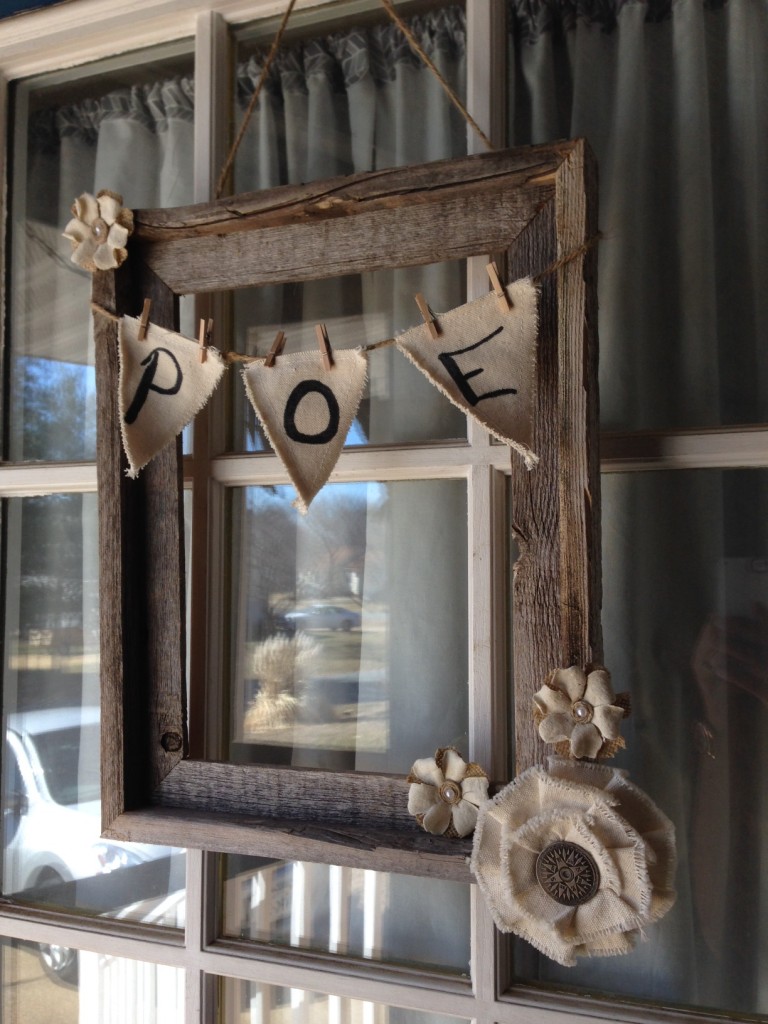 Oh and a handsome handy man of the house to hang it straight of course.