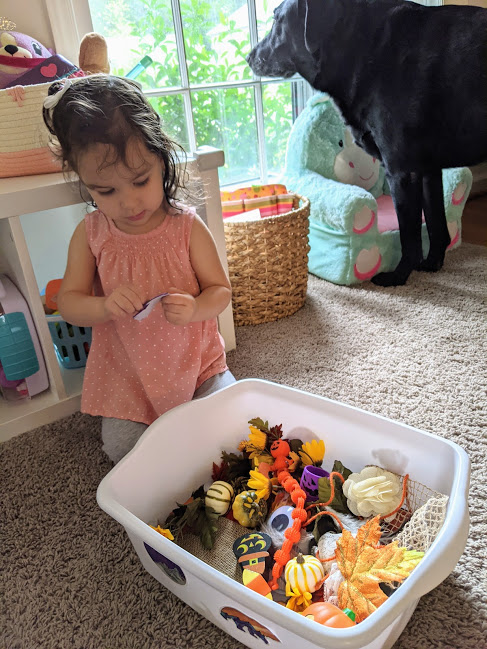 This is a little late to the season but here you have it. Felicity and I put together this fall sensory bin at the beginning of October. Full of both Halloween and fall items. I love a good sensory bin for my busy girl. She's tactile and a problem solver so she loves having a new set of goodies to discover. It's versatile fun! This kept her busy when she lost interest in making dog treats with me toward the end of baking.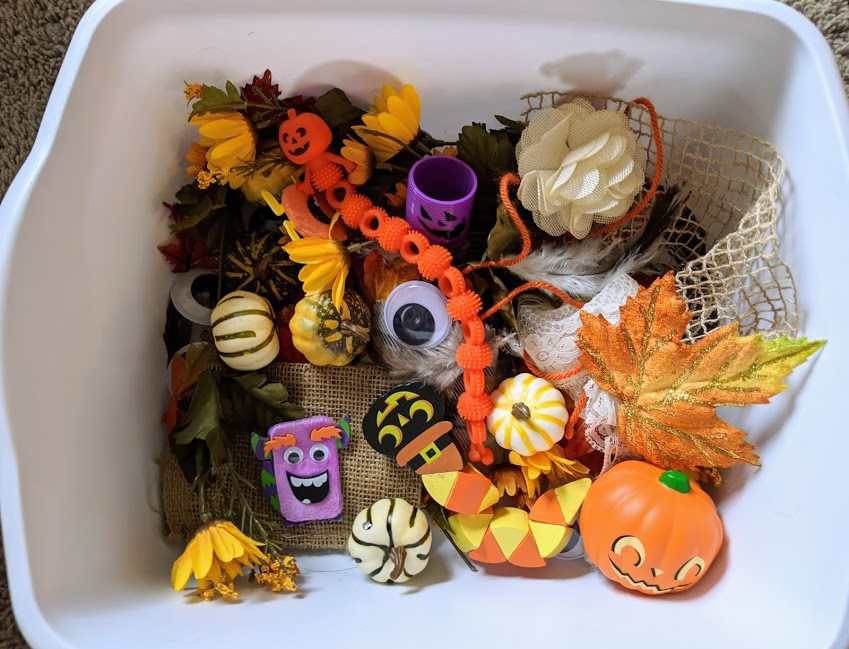 Everything you see here we picked up at Michaels. Except for the burlap, lace, and burlap flower which I already had.
In our box:
Foam monster stickers
Large googly eyes (Which we've had way to much fun with, sticking them all over our faces)
Slow rise Jack 'O Lantern squishy
Long Jack 'O Lantern squishy
Wooden Jack O' Lantern twist toy
Artificial flowers
Strand of orange yarn
Flannel square (cut from the flannel bag that our flannel sheets came in)
Jack O' Lantern slinkies
Little pumpkins
Feathers
Burlap square, burlap flower
Lace ribbon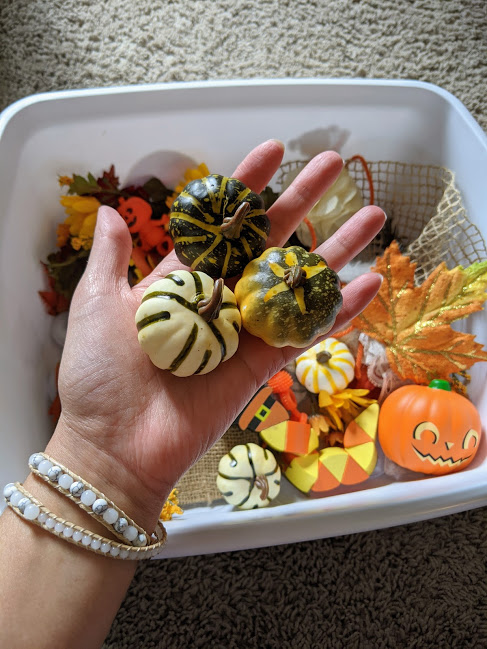 Lici has been putting these little pumpkins all over the house. I love seeing where she places them. It gives her an opportunity to decorate our home with her own belongings on her level. She lives here too after all.
Lici's favorite activity with these feathers is to chase after Bingley and tickle him. We also see who can blow one across the floor the farthest. Or stand on the couch and drop them from as high as we can reach.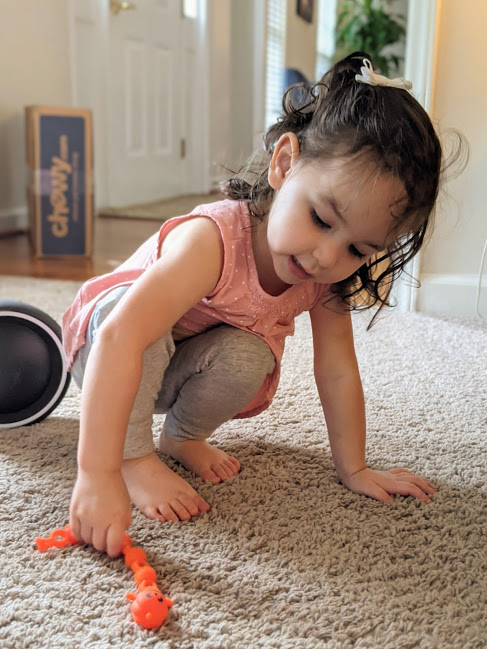 We've seen how far we can stretch this pumpkin man. Which is quite far!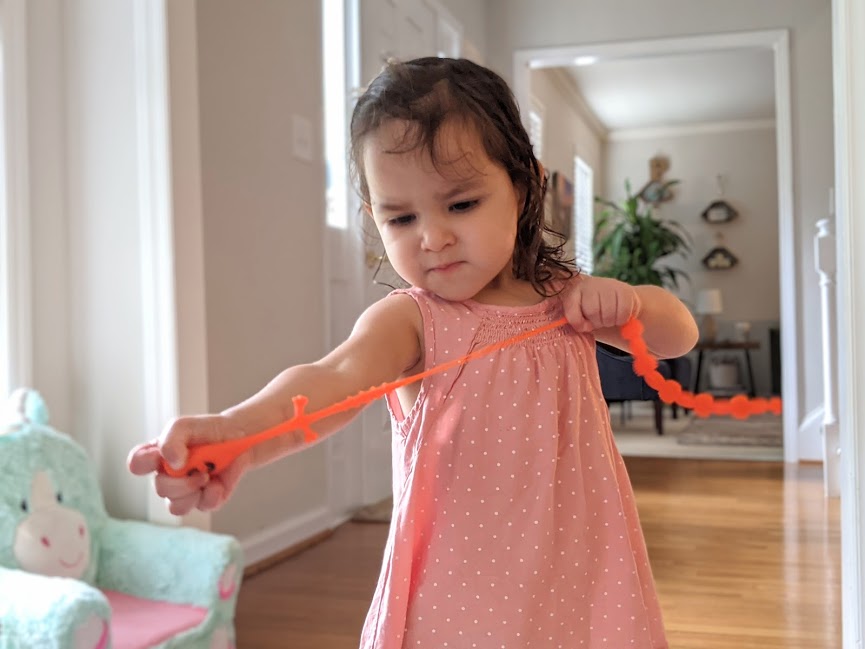 Lici put together this bouquet of flowers and she asked me to smell them. "Mmm smells good." I responded. I'm thinking she'd loved some sort of market flower stand made of crates in the spring. That might be our next DIY. She's so proud of herself ↓