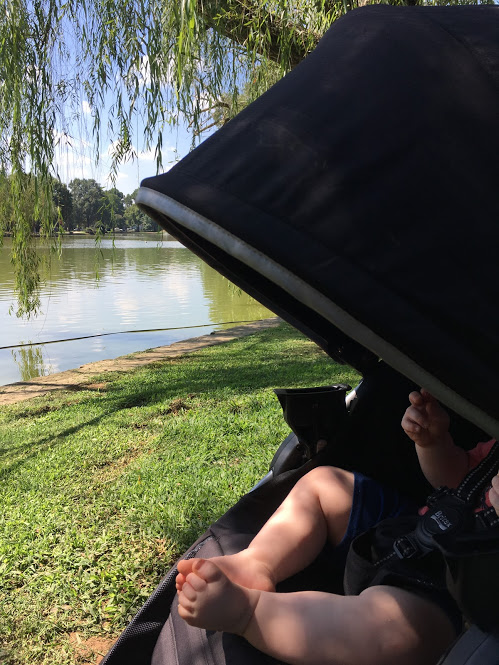 When looking for a nanny there's a lot to consider. I've been asked countless times about the process of finding a nanny as well as what to look for in a nanny. As a former nanny to a handful of different families as well as being part of a community of other nannies I have quite a bit of experience to share. I hope you find my perspective helpful and can share this with anyone you may know who is searching for their dream nanny.
Finding a Nanny – Check Facebook if you're on there. Your city may have a nanny group. Charlotte Nanny Connection is the one I was a part of. Care.com is also a good option. That's where the Coggins family found my profile. Or the best option I'd say is possibly asking around to see if any of your peers may know of someone who would suit your family.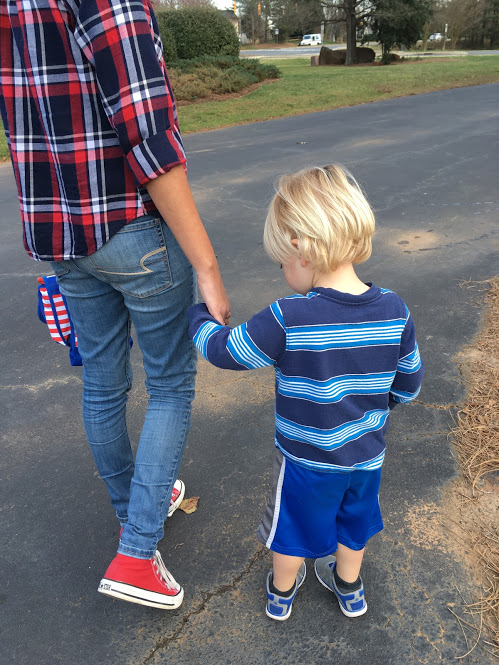 Interview Process – It's important to interview your nanny over the phone or through email before meeting. Ask about her experience and share the basic care you're looking for. Hours, range of pay, number of children, your location etc. From there I'd suggest grabbing coffee together or if you feel comfortable having her come over for an in person interview. Discuss your expectations in more detail during this meeting. This would include the meals you expect the nanny to make for the kids, including packing of lunches for school age children. Whether or not you'd like their help with the kid's laundry, general tidying of their toys etc.
If you're hoping to have your nanny travel with your kiddos make sure they feel comfortable with that and be sure that their car will accommodate your children. This may also mean that you'll need to purchase extra seats for their car or have them leave the seats behind at the end of the week. Let them know about your kid's schedules whether they'll need to pick them up or drop them off from camp or preschool.
Lastly have them meet your kids and your spouse. This gives your nanny a chance to make a connection and will help you decide if they are a good fit for your family. Your nanny needs to know that your home is somewhere she wants to spend her week and she'll want to meet the kiddos to make sure that they're a good fit for her as well.
Find someone with references if you can.
Expectations – I want to expand on this subject a bit more because I believe that most heartache is started from unmet expectations. The more vocal you are in the beginning the better. If you want the kids laundry done once a week, be sure to let your nanny know and show her where all of the supplies are located. If you're ok with her popping a cookie in your son's lunchbox because he was extra helpful that morning but you don't want her to give him a cookie every day then please let her know this! If your child is only allowed to watch tv when sick or one show a day let your nanny know! You'll want to make sure you find someone who is ok with that. In my own experience we never watched much tv because we were too busy out at the park or the library or wherever, but it was always a nice part of our routine to watch at least a show or two after lunch just to unwind from the morning.
Be understanding and find something that works for all of you while still holding to your values. The more you're able to fill her in on your expectations the better. She has no idea that the apple juice in your fridge is reserved only for your kid's upset tummy until you let her know.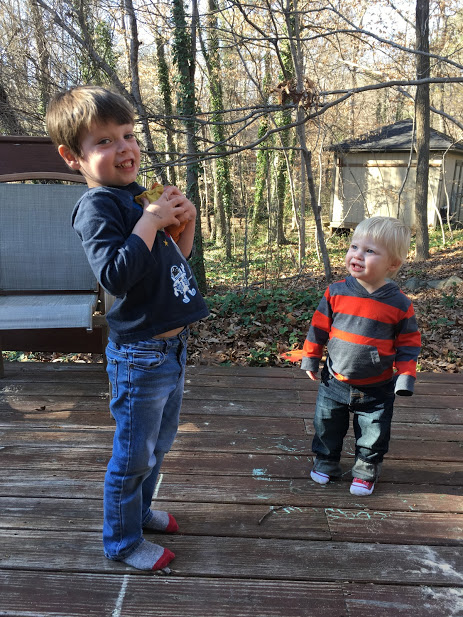 Activities – Be honest about what you want your kids doing all day. If your family is athletic and enjoys the outdoors, be sure that your nanny is aware of this so she can plan activities outside. If you want your kids to read for 30 minutes before they play a video game let your nanny know so that she can plan a trip to the library. If your daughter is crafty, be sure your nanny is excited about cleaning up glue and glitter.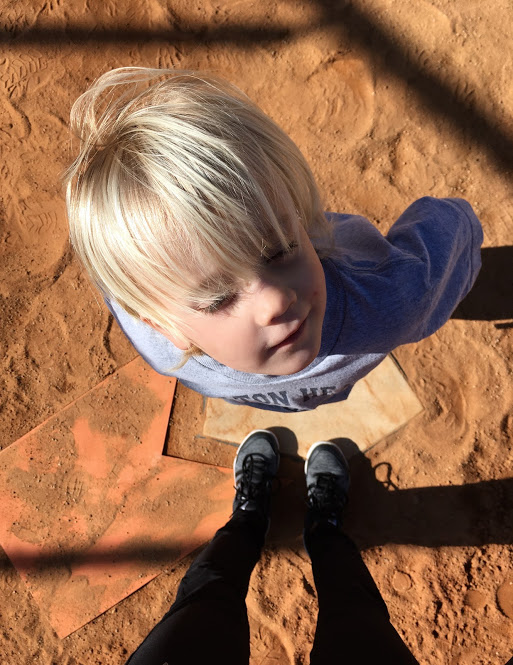 Naptime / Rest Time – Your nanny needs a break! This is in everyone's best interest. She should be paid during this time as she'll usually use it to finish laundry or clean up lunch dishes. Even if your nanny is simply resting during this time she is essentially on call. If your child wakes up from their nap earlier than usual, if they happen to be sick and need extra snuggling, they maybe caught a car nap on the way back from gymnastics, etc. your nanny will be expected to respond the minute the child wakes up, therefore nap time shouldn't necessarily count as a guaranteed break.
If your child has outgrown their nap I highly encourage you to enforce a rest time. Either in their room or on the couch, let them know that it's important to have quiet time to rest after school or preschool, especially if your nanny is home with a younger sibling.
The Coggins boys were perfectly happy watching a movie or playing on their tablets during this time. I used to set up a tent for Jack behind the couch where he would sit and flip through all the science books I checked out for him at the library. He also enjoyed listening to children's audio books on Hoopla with headphones. There's tons of story podcasts out there too. These are great suggestions for your nanny if she's looking for ideas. My friend's nanny kiddo used to play quietly in his room with legos for an hour. On Wednesdays he was allowed to use his kindle. Rest time for your older kids encourages independent play and your nanny will thank you for it!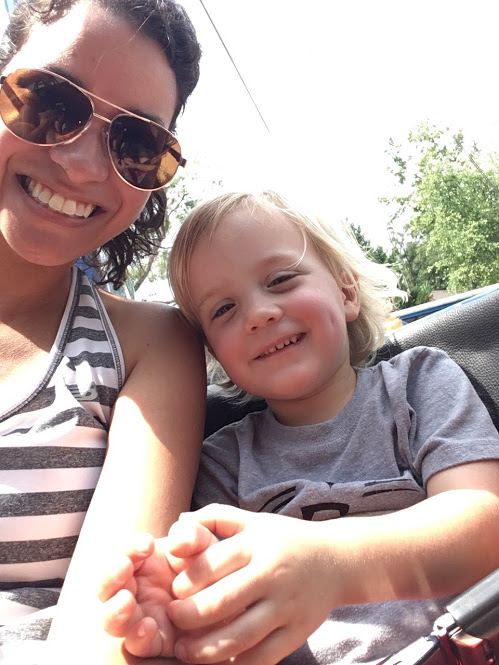 Encourage a Relationship – The best thing to ease your child's mind when you are away is to ensure them that they're going to be safe and have fun with their nanny. Try to keep the goodbye hugs to a minimum. That's really hard to say as a new mama myself but standing on the other side of it I can tell you that your nanny will appreciate a clean breakaway.
Give hugs, give kisses, tell them to be good listeners, tell them to have a good day and that you hope to hear a good report when you get home and then leave for work. They may cry, they may chase after you, but I promise if you trust your nanny the best thing you can do for her is to make the clean break. Be sure you've chosen someone you know will nurture your children as you would. If you've done that there's nothing to worry about. PLEASE DON'T just say "I know." when your child tells you they don't want you to go. When you tell them that you don't want to leave either, depending on their age it can be hard for them to process. While you may feel that way, they won't fully understand which will leave them wondering why if they don't want you to go and you don't want to go then why do you still end up leaving?
Jacob used to simply tell the boys he had to go to work because he had to make money so they could eat. And those boys love food. That was all the explanation they needed. Depending on their age explain your work to your children ahead of time. If you're a nurse, explain that you're going to go help sick people, so when you leave you can say things like, "I'm going to go help people today remember? But you're going to have so much fun with *insert nanny's name* today."
This will make your nanny feel so valued and respected. Tell your child you love them and you'll be home before they know it. Mention maybe if you're both comfortable with it that you could all meet for lunch. But most importantly during goodbyes encourage a relationship between charge and caretaker.
Encourage a Fun Day – Just like your own casual Friday your nanny will likely enjoy a break from the routine. There's nothing more fun than ending the week with your charges snuggled up on the couch together or under a fort with a bowl of popcorn watching their favorite movie. Or going out for ice cream after school.
Don't Make Your Nanny the Bad Guy – Making your nanny the bad guy is a sure fire way to lose her. If you come home to hear that the kiddos were being disobedient so they weren't allowed to play outside with their neighborhood friends, respect that. Don't let your nanny's consequences go out the window as soon as she leaves. Don't send them out into the cul-de-sac as she's pulling out of the driveway! This has happened to me before in a very short lived nanny situation, which made me feel like my efforts were futile. Why would the kiddos listen to me during the day if they just had to make it to when their parents got home to get their way? Make sure your children know that nanny is in charge and respect her rewards and consequences so long as they are ones you have both agreed to.
Treat Your Nanny Like Family Rather Than Your Employee – This is in the sense of closeness mostly and goes right along with encouraging a relationship. Your children will be with her possibly more than you will be throughout the week, she'll be the one instilling your values and enforcing rules. It's important for her to feel supported by you and feel a part of the family rather than your employee. She's most likely much more attached to your children than you realize. I've said here that a nanny is only as good as the parents she works for. The care your children receive largely depends on your attitude and actions toward your nanny.
With this comes the understanding that your nanny will come to know your family intimately. It's important to share things with your potential nanny regarding family decisions that may affect her. Decisions as personal as how many more children you plan to have and how soon. That greatly affects her job and it's vital to be sure she feels comfortable managing a potentially growing family. You'll also want to think about what sort of compensation you'll need to add over the years the more children you place in her charge.
Paid Time Off – Nannying is a REAL job! That means you should pay your nanny for days off just like your own job. At the very least you should pay her for holidays she'll be off plus any other days you take off. If you come home sick from work she should still be paid. You're paying your nanny for their guaranteed availability. If you would like someone who is reliable they'll most likely be looking for something that has reliable pay. There's nothing worse than losing hours and pay outside of her control. Now if you have an amazing nanny she'll stop by the store after you come home sick and she'll come back to the house to make you chicken soup. I did that once for Jacob and Caleb, but that was out of the goodness of my own heart and mostly because they were so good to me and never docked my pay when they were home sick. It was the least I could do for them.
You should also pay your nanny during your own vacation and at least a week's worth of her own paid time off. Nannies are people too. They get sick just like the rest of us.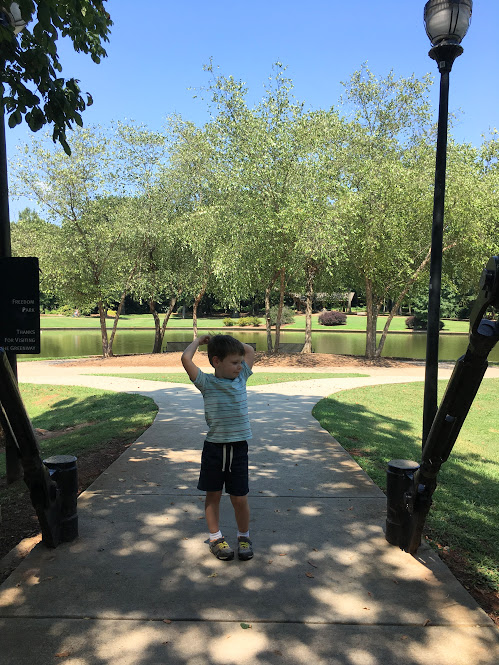 Gas Payment and Outings – You can work this out however is best for you and your nanny. Venmo or Cash app is an easy way for you to send money for gas or a chick-fi-a lunch. It's always courteous if you're able to pay for your nanny's lunch when she is taking the kid's out. When I was nannying we went out to lunch roughly every other week. My nanny families usually knew about how much two to three kids meals and an adult meal cost and would go ahead and cover all of it. This applies to all outings. If a child's ticket for the nature museum is $6 and the adult ticket is $12 then you should be reimbursing your nanny $18. Or you can also send your nanny a monthly sum or cash for her to decide how she'd like to spend it. That may mean going out to lunch once during the month and buying some fun ingredients for an experiment or going to the nature museum. If she's a planner she may prefer that option so that she can schedule out her weeks.
Be sure that you are taking these extra costs into consideration when deciding salary.
Payment– Check with your bank and try to do some form of direct deposit if possible. This will make your nanny feel secure plus it's the most convenient for everyone involved. Look into Zelle, they're a great option. Try to have this set up within the first week.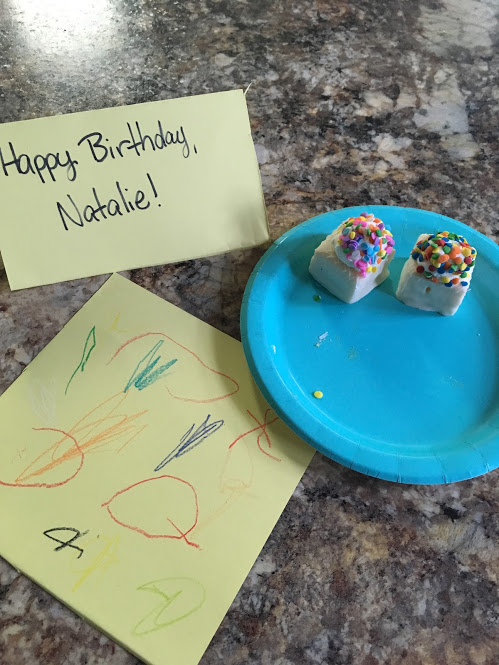 Closing Points – Once you've hired your nanny trust her! Express to your children that when she is around she is in charge. This helps kids understand that they can't get away with misbehaving when she's around. Check in on her when you come home. Give your babies hugs and make eye contact with her. Ask her how she is and how things are going.
Lastly National Nanny Recognition Week is the last week in September. Mark your calendar and surprise her with something special!
Best of luck to you, I hope you find your perfect fit!