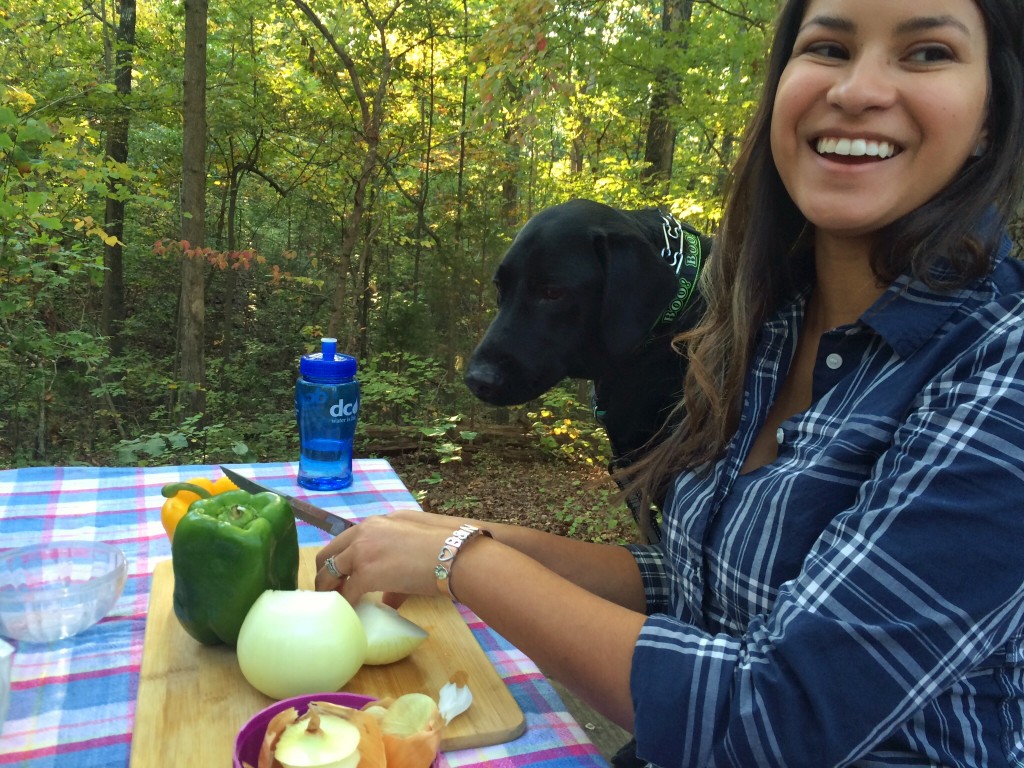 I am not in the business of leading you to believe that the events which take place in our lives are absolutely golden. Because just like everybody else, that is not always the case.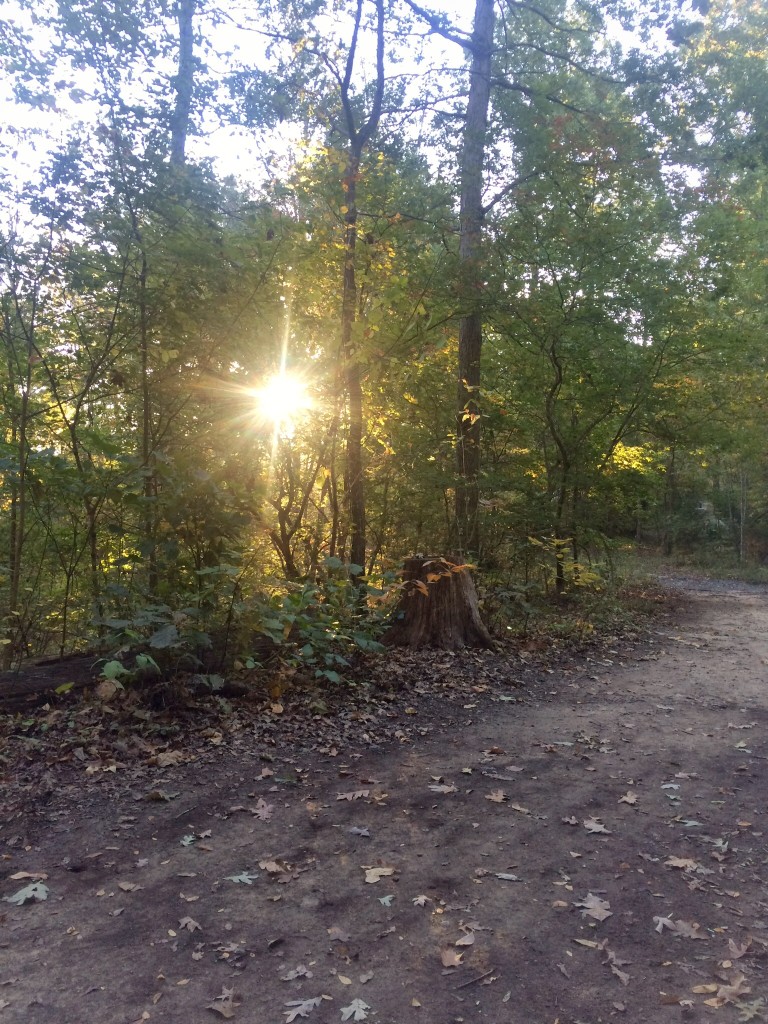 We went camping this past weekend and we did have quite a bit of fun, but I also managed to forget batteries for the lantern, misplaced Bingley's long leash, and very last minute we decided we were in need of a sleeping bag.
Saturday morning we shoved most everything in our tent to meet Sara and Dave for an apple festival. After meandering around, wasting fourteen dollars on tickets, and wondering what all the fuss was about, we realized we were in the wrong place. Parking at a family farm full of kiddie swings, and hay mazes rather than an apple orchard.
Naturally Brandon was all "What's the name of the place we're supposed to be?" And when I responded he said, "Yea, that's not where we are." And he pointed to the sign out front that read Peach Farm. Copilot fail on my part for the umpteenth time in our marriage.
Because I consider myself such a planner… such an organized freak, these things just get my goat. Trickling their way in to ruin things. I give myself the hardest time. I don't like it one bit, but I do send myself into these whirlwinds of self shaming, and I'm exhausted from it. This time it was forgetting things, and getting us wrong directions. Weeks ago it was accidentally demolishing a souvenir shot glass from Sacramento in the garbage disposal. Weeks before that it was having made a dinner without 2 important ingredients that made all the difference. And so on…
I can't stand for it. Not when it's only simple honest mistakes. Not when I remembered everything else on our trip including Wet Wipes that I excitedly whipped out like some kind of magician when Brandon plainly mentioned he wished to rinse his hands after his S'more Friday night.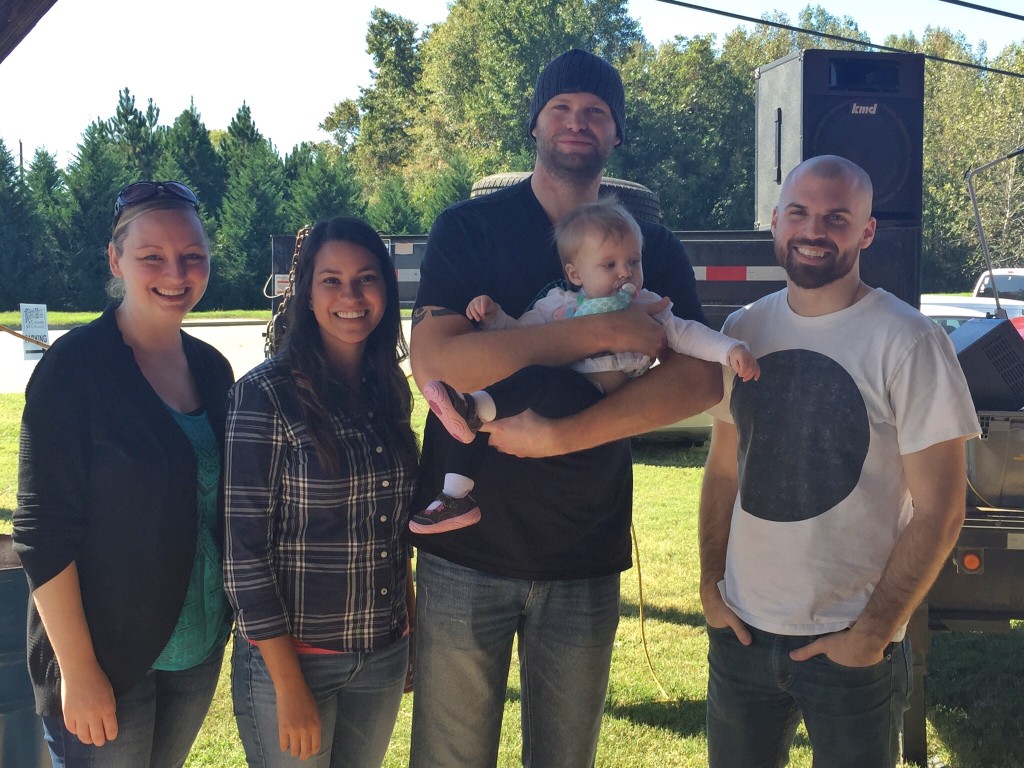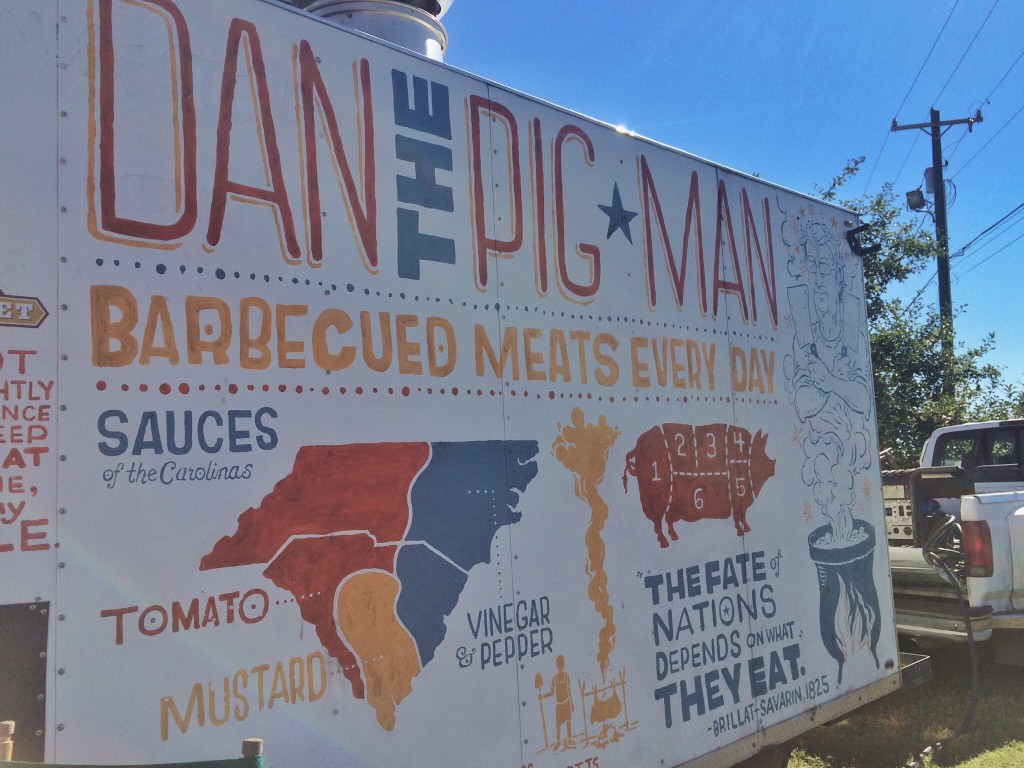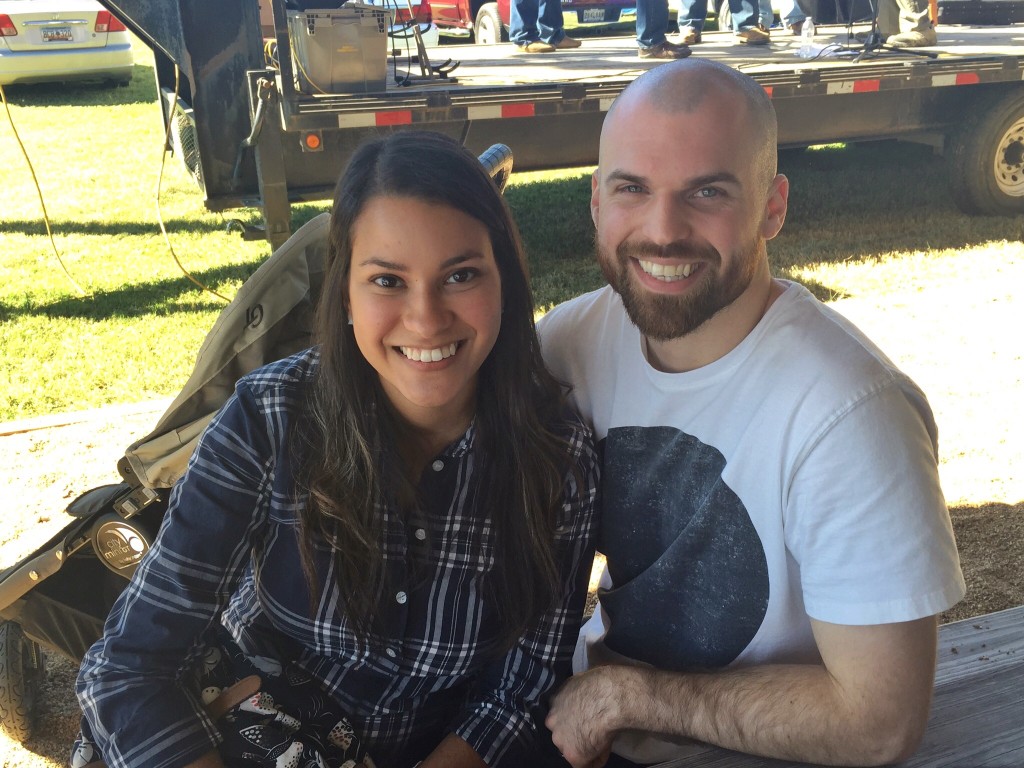 Back at the campsite I sat to chop peppers, steak, and onion for our kabobs. B went out to grab batteries for the lantern, and I wanted to sit there feeling terrible that it was my fault he was needing to run out. But just before the thoughts could take hold of my mind I heard a bunch of children playing behind me shouting "Daddy this, and Dad that." All while this father set up their camp. I thought to myself as I often do, "What will it be like to camp years from now and hear those words escape the mouths of our own little ones?"
Brandon came back and I totally had to apologize for my behavior. Then we moved on, and got to skewering our kabobs.
Swooooon.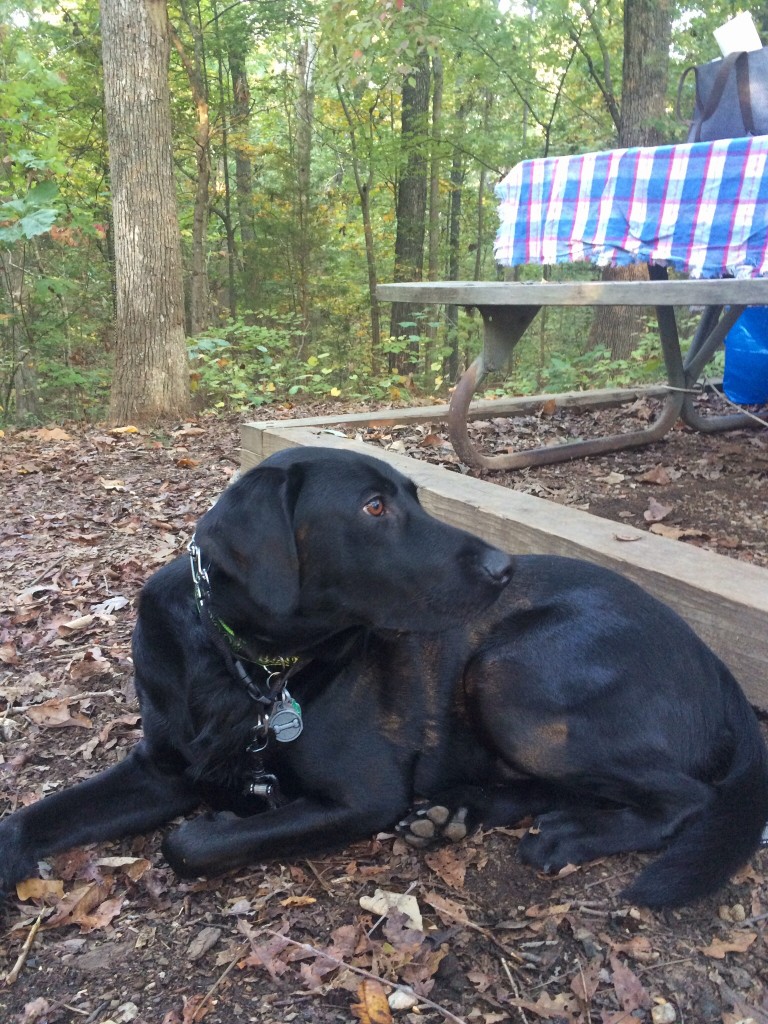 Fall Camping Essentials
As told by Natalie Poe for her kind of Camping
Leisure 
Tent
Camping Chairs
Sleeping Bag (as a top layer for warmth)
Air Mattress (lightly blown up to provide support for gravel sites)
Pillows
Flannel & or fleece blankets
Lantern
Book
Food Supplies
Tablecloth
Cast Iron Skillet
Pot Holder
Grilling Tongs & Spatula
French Press or Percolator
Thermos (one for drinking water, one for coffee)
Scissors
Plastic Egg Carton
Salt & Pepper + Other Condiments
Camping Utensils
Plates
Paper Towel Roll
Wet Wipes
Long Skewers (for hot dogs & mallows!)
Pot for Water (to make coffee in the morning!)
Thermal bag (to keep the non refrigerated stuff from freezing, or melting)
Cooler
Ice packs
Camping Stove (this is what we heat out water up on.)
Firewood
Fire Starter (bricks or gel)
Reusable Bags
Puppy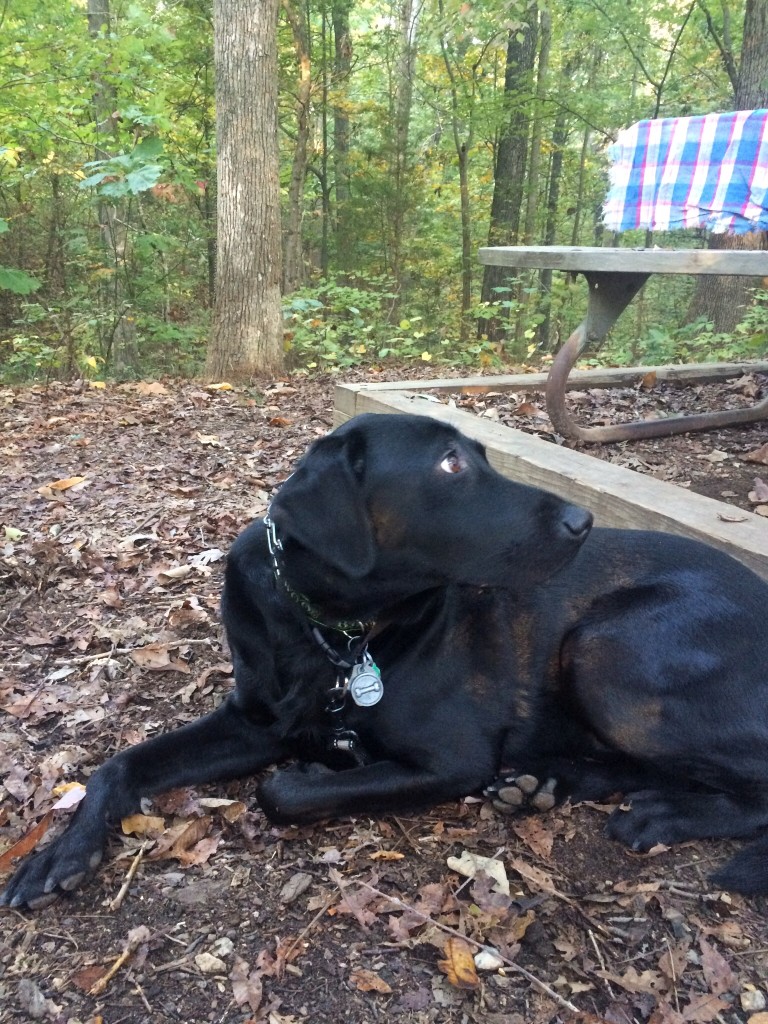 Food & Water
Food & Water Bowl
Long Leash
Doggie Bags
Treats
Sweater (if you've got a small short haired pup who needs it)
Glow in the Dark Collar!
Clothing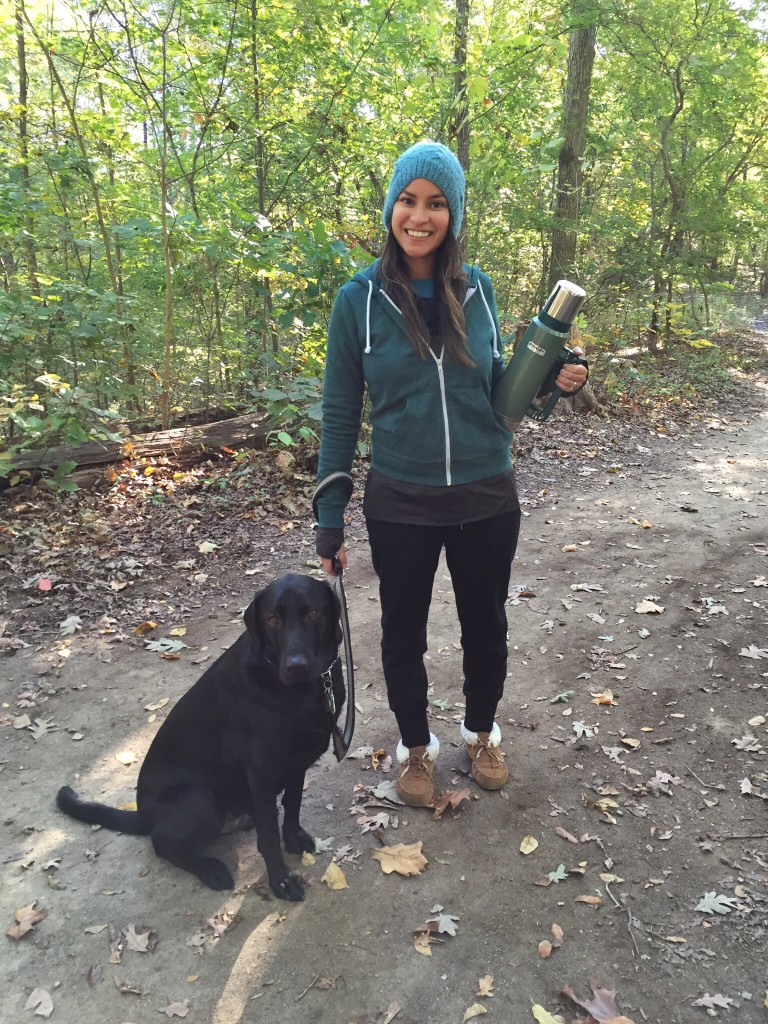 Layers, Layers, Layers! (especially when it's warm during the day, and cool when the sun sets.)
Wigwam Socks (to keep your little piggies toasty)
Warm Sneakers, Boots, or Moccasins.
I like to wear athletic pants that I can pull fleece pj pants over for extra warmth
Hoodie
Long & Short Sleeve Tees
Hat (sadly not everyone has an awesome sister in law to knit them a warm hat like we do. So you will have to settle for some other ho hum hat.)
Fingerless Gloves
And of course, flannel!