I must apologize to you dear Grant because I, your nanny of the past 6 months (Which is more than half your life) have been fooling you.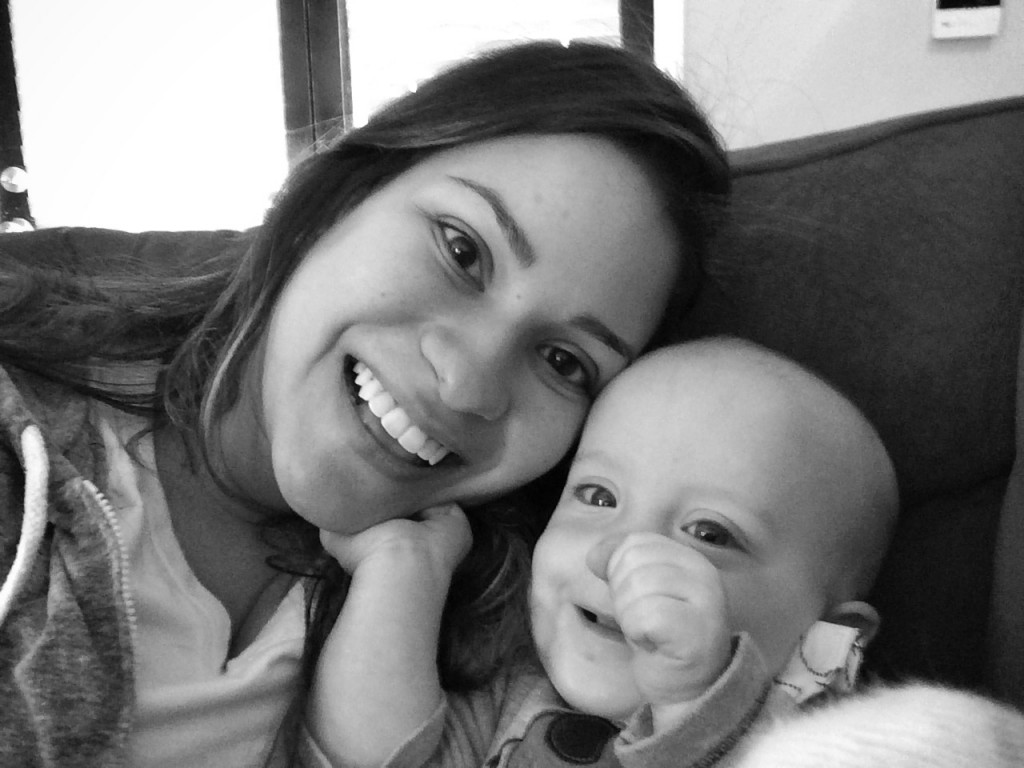 When you are ready for your bottle, and I have it warming on the countertop, I flip you around, and twist my arm behind my back to pull it out of the mug, and test the temperature. Do you know what happens when you catch a glimpse of that thing and it's not ready for you yet? Something along the lines of when I smell fresh bacon, waffles, and coffee on a Saturday morning. We both have an I need that now reaction.
When you're finishing your bottle, and I see it nearing the end I know you're going to be just a bit upset, and I'm sorry little one but there's not much I can do about that. So as I sit you up to burp I set the bottle out of sight. Otherwise you'll twist and turn staring at the bottle which torments you with it's emptiness. And I do this for you Grant, because you don't quite understand the concept of emptiness yet. So until then I'll keep the bottle hidden.
When you're eating your peas, and you're confused as to why they're not as sweet as your much preferred banana, I smile, and reassure you that peas are in fact delicious too. You're right Grant. Fruit is much more fun than veggies. But I trick you, because the greens are just as important.
When Ryder needs help buttoning his pants after the potty I sit you down with a toy as distraction. I sneakily grinch-like tiptoe out of the room to help your brother, and rush back hopefully before you notice I'm gone. Because when I leave your side you get pretty sad, and that's alright because it's sort of sweet, and I'm all about quality time.
I've tricked you into thinking that books are just as cool as gadgets and toys, because in the real world G, they can be! So I show you all the colorful cardboard books in the playroom. Because within every new book, lies a new adventure.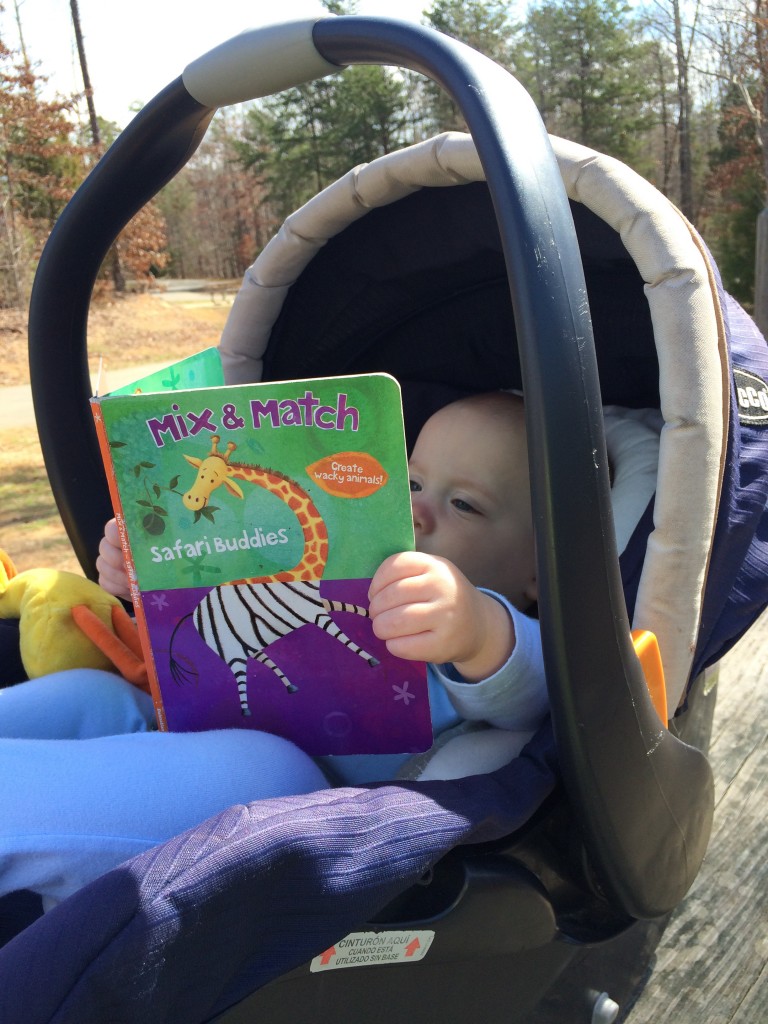 After I shot a basket with Caleb by the basketball hoop I took a peak back to see you sitting in the grass. You reached up to your mouth with a fistfull of grass, and I ran over to you faster than you could open your mouth. That's where I convinced you that Paci was a better option to munch on. You can eat dirt when you're older kid. But for right now let's just stick to baby food.
When I'm trying to get you to crawl I hop down in front of you, and make you think it's the greatest thing on earth to be on your belly. Because I want you to grow strong, and get moving places you want to go. You little backwards scooter you.
When I took you to the doctor, and they took your temperature, you looked up at me with surprised, uncertain eyes. And I once again smiled at you in reassurance that everything was fine. And you believed me! I don't know how you believed me on that one. But you did. And I got to thinking about trust in that patient room. As you wriggled in your diaper on the crinkly paper, set on tearing it apart. We tend to trust the ones who care for us, the ones who are by our side convincing us it'll all be ok. Putting our trust in someone is a pretty big deal, and we should make sure we're putting our trust in the right people. Otherwise we're not going to learn. We're not going to grow, and get stronger.
Thanks little G, for teaching me that life lesson.