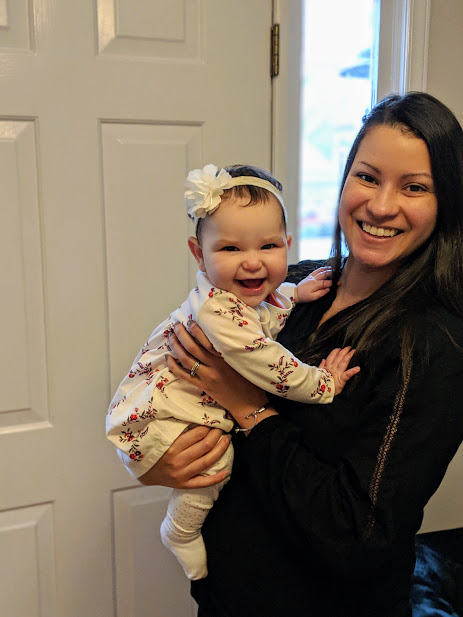 Felicity is still battling some separation anxiety when it comes to leaving her at church. But that's to be expected with both Brandon and I being home with her. We're still trying! It doesn't bother me too much. I've recently taken some wisdom from a mother of eight and a mother of six, who I met in the nursing moms room. They make my new mom woes seem piddly in comparison. They both told me to give myself grace. Felicity's all proud of herself in this photo because we were so happy she made it through a whole service!
God bless those volunteers. I've been in their shoes and fussy babies are a handful.
---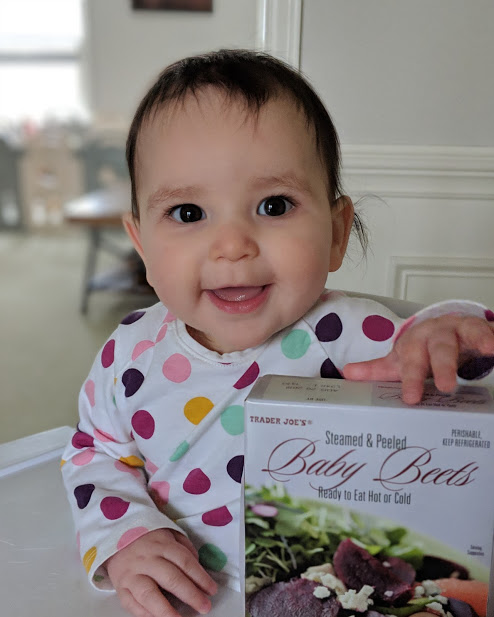 Can you believe Trader Joe's has yet to sponsor me?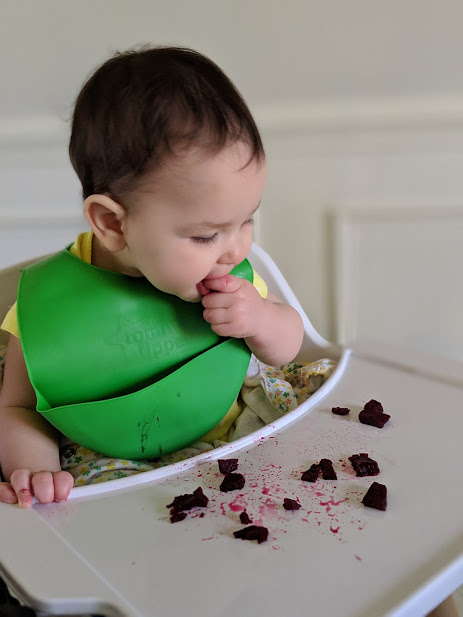 We've been trying a combo of baby led weaning and puree in reusable pouches with this little one because she usually refuses to be spoon fed. Her new favorites are carrot, butternut squash, zucchini, beets, black beans and prunes. Don't even try to give her blueberries, they get tossed straight to Bingley. Avocado and tomato are hit or miss.
---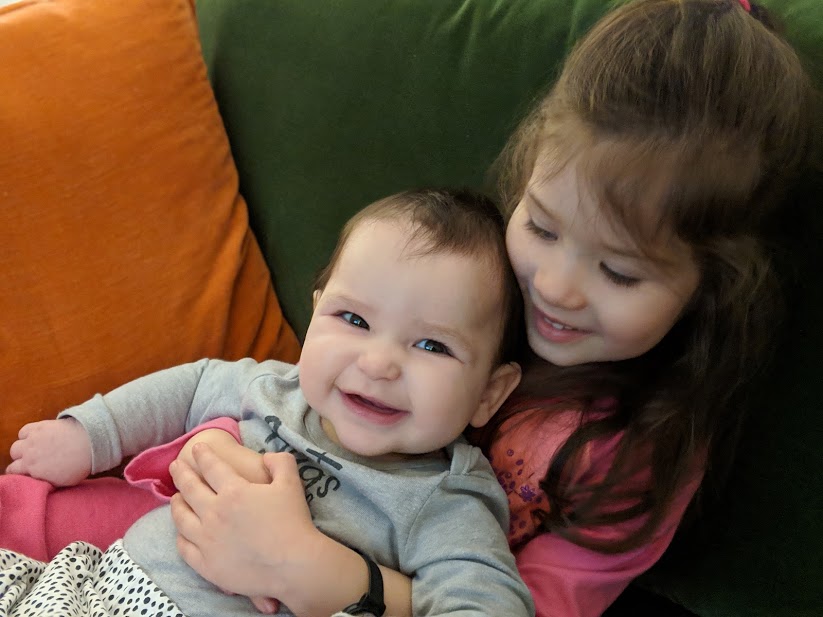 A couple family visits have kept us busy these past few months.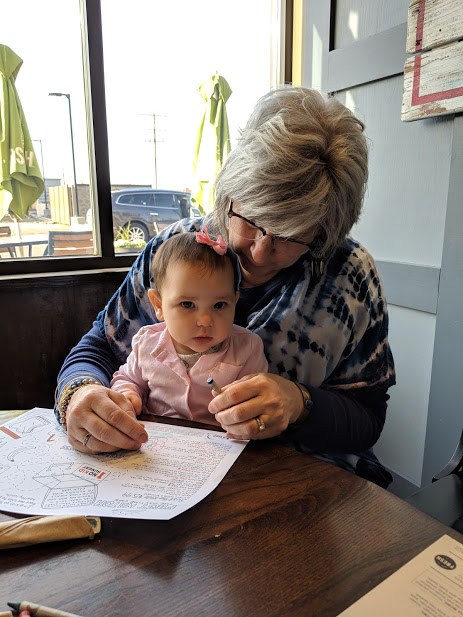 ---
New favorites include storytime at the library, gymnastics, cheerios, cousin Mia's trampoline, stroller walks, baby swings, standing, eating outside and Daddy's drums.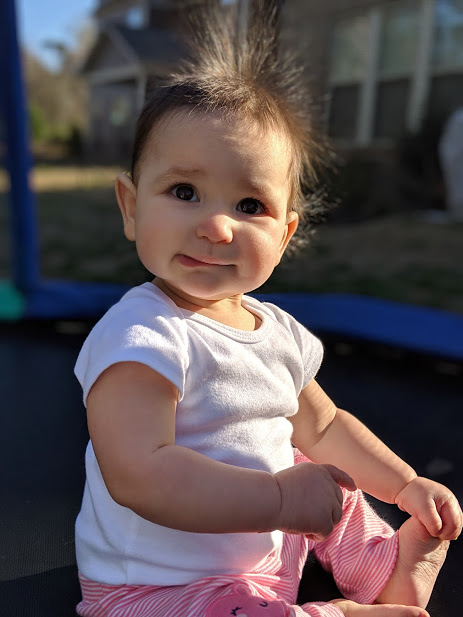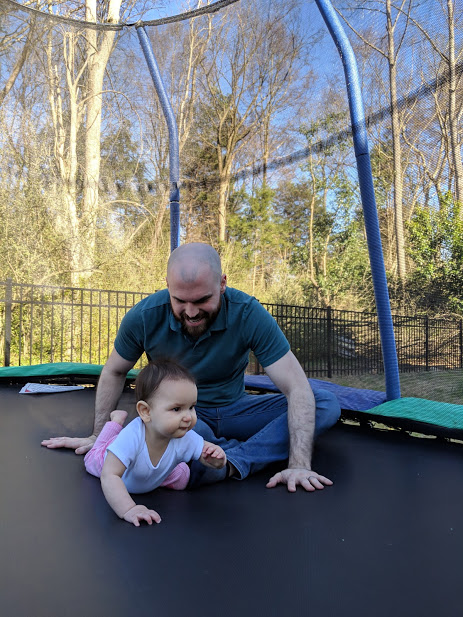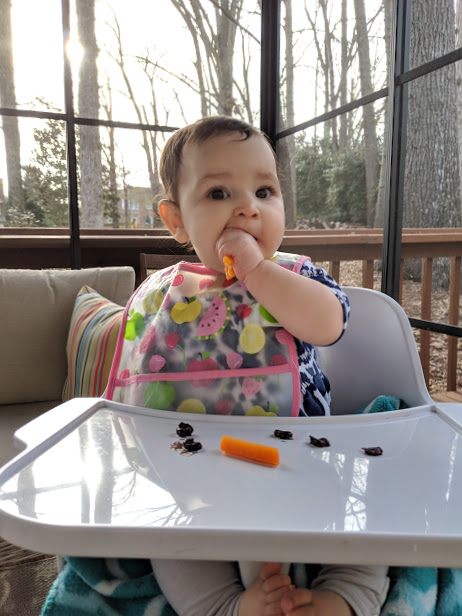 ---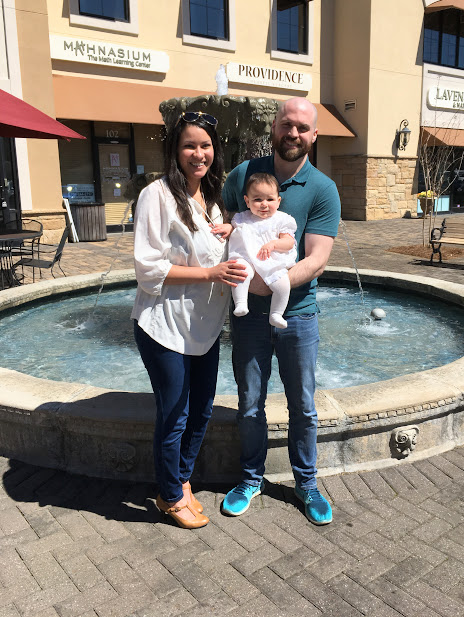 We dedicated Felicity to the Lord last month in front of family and some friends. She wore this adorable little dress that once belonged to me. After years of praying for her it felt so right to take this time to dedicate our blessing to the Lord. Our sweet adorable daughter, may our lives be a testament to God's faithfulness and may you always run to Him, especially when we fail you.

Surely, you're alright with the shift this blog has taken? From newly married days to nanny days to these new parent days we're in. For the past five years I've kept this blog going strong. An accomplishment that seems worthy of noting. You may not know this, but it's my third attempt at a blog. I finally found my rhythm here on this pretty little site Brandon crafted for me. Over these past 5 years I've been happily taking refuge in this space. If it weren't for you dearest reader I wouldn't have written on. I'm thankful for your readership, your community and your encouragement ♥