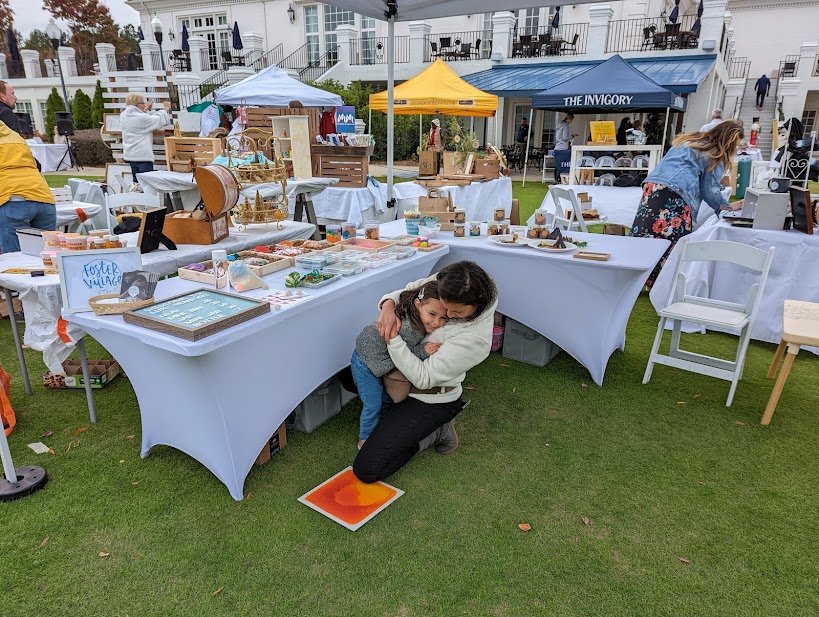 This has been a wild year. At the beginning of March I started my shop Lux Sensory with a love for children and a passion for creating. Brandon and I have always believed that we were born to create. He's always said that creating brings us closer to our creator. Building things, forming things, making things, putting something out into the world that had not existed before is at the core of our being. I love to create all sorts of things. I'm a seasonal knitter, occasional embroiderer, Christmastime sugar scrub maker and all around as my bio states lover of all things crafty.
This year I realized that I could incorporate my love for sensory with my love for creating. When I shared my heart with my sisters, I felt unsure and unqualified. My sisters quickly squashed my uncertainty. I had experience working with sensory in a clinic setting. I know my way around a craft store like any good crafter does and a love for piecing together sensory kits that kids seemed to enjoy. "Not every mom has the time to put it all together and your ideas are so creative." My sister told me.
So I started and I learned a ton. The feedback I got this year was immensely helpful. I feel like I've hit my stride in finding what people are looking for and making things I enjoy. I hit my goal of 100 sales in my first year. I'm rounding out the year with 132 sales, plus the last couple mini jars I'm assembling before Christmas break. I'm overwhelmed and overjoyed that this shop has taken off and become everything I wanted it to be.
I created a number of custom kits this year including foster care kits which I was able to donate to The Foster Village with the support of loved ones!
I did my first vendor show in Early November! The love and support that my beautiful friends showed during the preparation for this show was incredibly sweet. There was so much involved from borrowing tables from my sister in law, to purchasing tablecloths, a vendor tent and gift bags. Not to mention creating everything up front to bring with me, which was a big change from my typical made to order Etsy shop. My friend Kristin offered to watch Lici one morning so I could prepare for my show.  While I was working as fast as possible I looked out the window and caught Kristin running around with Lici in the yard. I took a moment to be grateful. My friend Jamie offered to come help me prep my pieces. She worked so fast in the mini assembly line I had set up at my desk. Her feedback was so helpful and again, more so than the help that she provided I felt such an appreciation and gratefulness for her in that moment.
The show was incredible. I got to share my heart and my love for sensory. The compliments and sales made it all worth it. To vulnerably create something and put it out there for people to purchase is so terrifying! I was always surprised when someone picked out a couple things and brought them to me. On the outside I tried to keep my cool and excitedly tell them how much I appreciated their support. On the inside I wanted to cry tears of joy and relief, for all the hard work and late nights that I'd spent piecing things together and ripping them apart, then adding new items again until I was finally satisfied with how it came together. Kristin stayed with me during my vendor show. Her presence was such a testimony to who she is and she means the world to me ♥ She sold two of my items while I ran for a bathroom break! Get it Kristin! Her smile was so big when she shared the news with me, it'll remain a favorite memory.
Brandon and Felicity came at the very end and they were both so proud. Juggling all of this with Lici has been fun at times. Since she sees things in a way that only a child can, she's my certified tester. She comes up with the most creative ideas! She's the reason there are pipe cleaners in the dogs mini bin. Because duh, they make a perfect leash. Sometimes it is hard though. I'll have pieces in progress on my desk and she peeks in or I catch her in there saying, "I want these princesses. Are these for other kids?" and I can't even look because there's a mound of kinetic sand mixed into the bin with a thousand little gems. It's really hard not to just let her have one of everything I create!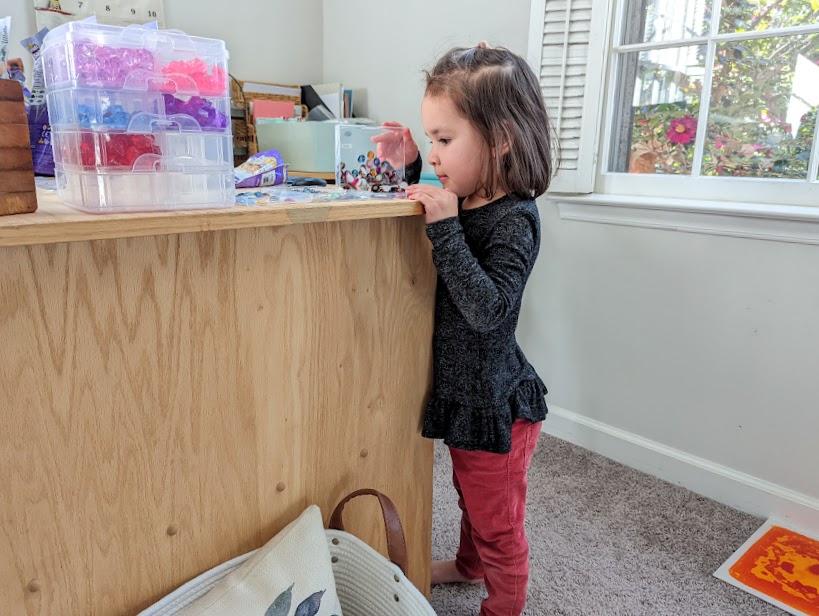 I'm still finding balance to be honest. I haven't done a solid meal plan in months and Brandon and I never seem to find a chance to watch tv together anymore, which is so nice to unwind. I have lots of plans for next year, finding balance is one of them. I also want to do another vendor show, especially now that I know what to expect. I want to do another big donation to the Foster Village, maybe even a couple times a year. I have lots of new pieces I intend to roll out, I just simply haven't had the time to photograph and list them in my shop. I'm also excited to start offering collections! The Charlotte mom community has BLOWN me away with a local only Disney princess collection I did recently. I'm part of a local goods and services FB group that I've promoted my shop on a few times before. I've completed a few custom orders from there, not to mention finding loads of local ladies who make the most amazing things from jewelry, to baked goods, to vinyl, embroidery, really any creative thing you can think of. You think it, there's a woman in the group who can do it. I've loved supporting the community and getting to know everyone from the group. For Christmas I posted a link to my shop and offered these limited adorable Disney princess mini jars. I spent 3 nights piecing them all together and I fell in love with them. I sold out of 26 jars in minutes. I was honestly shocked and not prepared to handle the overflow of messages asking for their favorite princess.
I'm here, writing to debrief. These mini jars made great stocking stuffers, and they'll be perfect for Valetine's day and Easter. I can't wait to come up with more! The Disney princesses did so well I had to order more. I wanted to make a few more for moms who didn't make it before the sell out and I really wanted to make Felicity a Cinderella and Merida one for Christmas! Those were my favorite.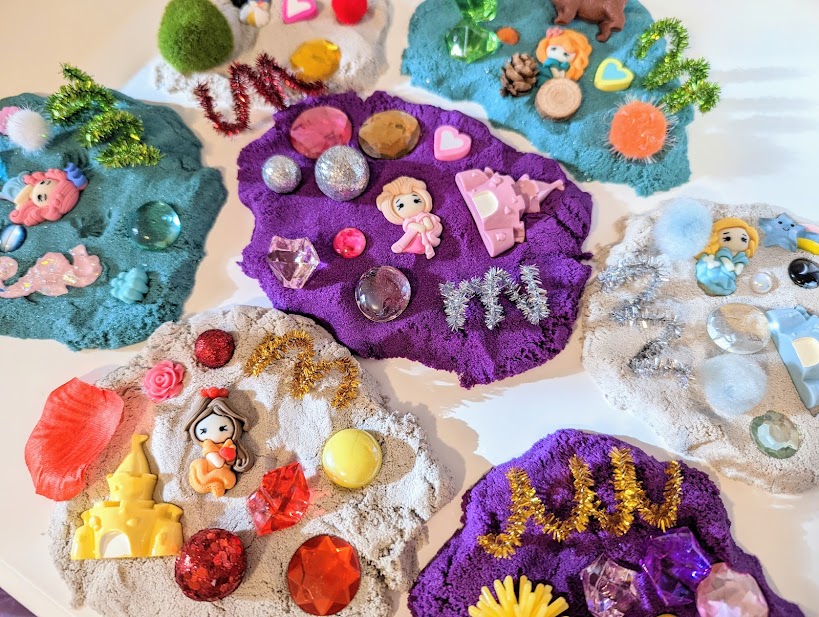 I think that offering collections is a great way to gain interest. Whether that's Princesses or Star Wars or Pokemon. I've had so many Pokemon requests! I definitely want to have a storybook collection with themes like the Wizard of Oz and Charlie and the Chocolate Factory. The possibilities are endless!
Thanks for coming along this journey with me. Here's to seeing what I can do in 2022!