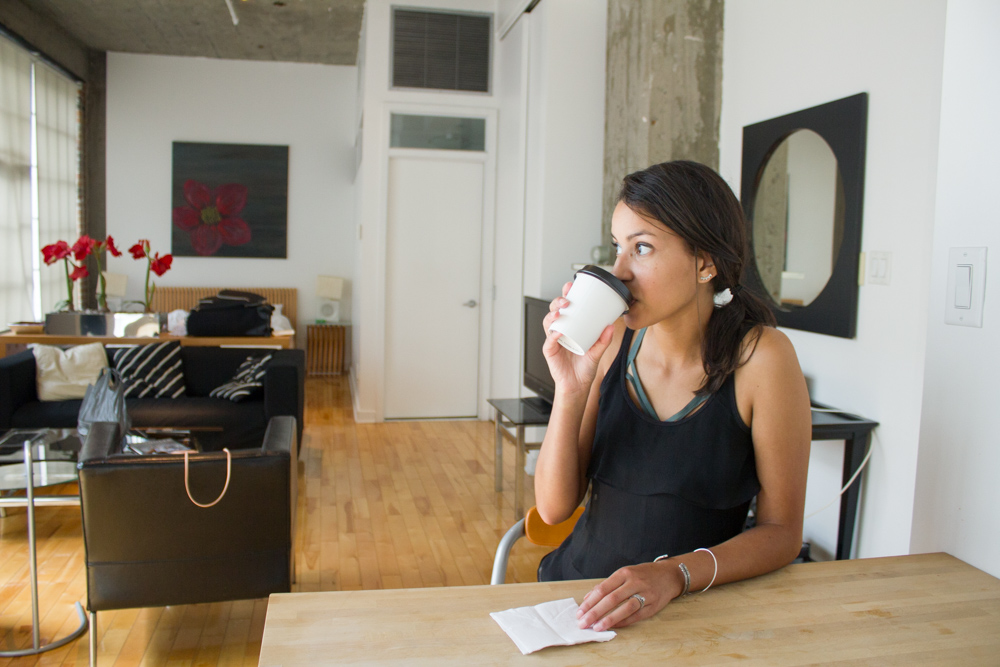 Friends! It seems that I never officially told you about our food experience in Montreal! Though it's months later I still feel it's worth mentioning considering we are the kind of vacationers who love to eat eat eat!
There were so many beautiful cafes filled with friendly baristas. They'd toggle between english and french causing you to believe you were half a world away. I wanted nothing more than to sip at each cafe window, eyes fixed on the characters striding up and down the streets.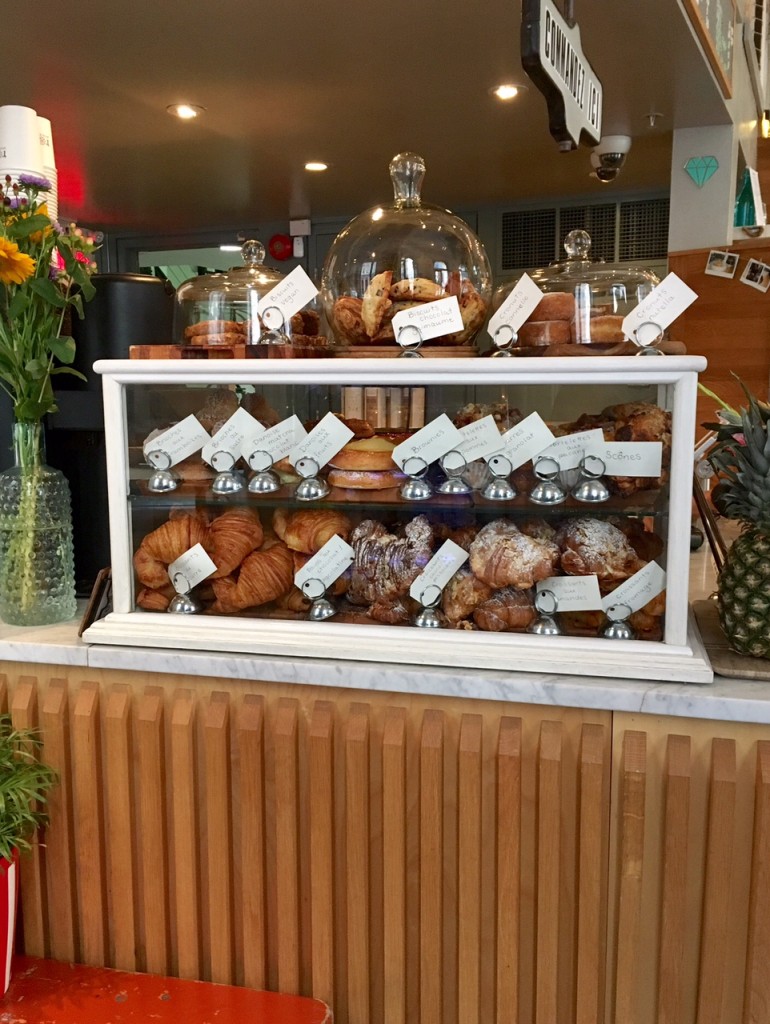 I wish this picture wasn't blurry, but I did my best!
I sent this photo to my sister who I traveled to Europe with in 2006. I thought she'd be proud of me for trying something new. A salmon cream cheese bagel at that!
I did not nearly appreciate the food we had in Italy and Greece as I believe I would now. Being the selfless big sister that she is Nem traded numerous meals with me at the time that I had no appetite for.
I thought she'd be proud of how far I've come.
As we walked out of the Notre Dame Basilica the skies opened up leaving us to search for shelter before we got soaked. Just to the right of us was a lunch shop full of fresh made sandwiches and juices.
During our research of things to try in Montreal we read that we needed to try both a smoked meat sandwich and poutine.
Listen. I'm not going to lie to you. This city knows how to make a smoked meat sandwich. I'm not sure I would have ever ordered one of these until I read how great they are and I'm so happy I did. Pickles and all.
We did try poutine which was just as tasty as everyone described. Poutine is a staple that contains french fries with gravy and cheese curds plus any other toppings different restaurants may offer. Ours was topped with a savory gravy, cheese curds, kale, and fried onions. We were surprised by how much we loved this unexpected flavor combination.
We also enjoyed Mandy's, Albert Bistro and lots of Café Différance which we often grabbed on our walks back to our airbnb, enjoyed with all that fudge and chocolate we were suckers for.