If you asked me where I was when I read a certain book I could tell you. If you asked me how I felt at a climactic moment in a book, I could tell you. Books have this way of capturing a point in time, almost like any other sense that brings you back to a moment. A sound, a smell, a taste, a feeling, a story. I owe my love for reading to my sister Nadir. It started with her offering to help me read a book for school. The very next day she admit to me that she had finished the book because it was so captivating. Of course I had to see what she was talking about. I made myself comfortable in our big wingback chair and cracked the book open. For the very first time I fell in love with reading. When I say I fell in love I mean I fell in love with all of it. I love to cozy up with a book, not knowing what to expect next. I love turning each page, and getting excited for how close I am to the end. I love the first sentence, to the slow middles, to the satisfying endings.
Oftentimes I would find Nadir entranced in a book. Once she really got into one you wouldn't see her for a while. If it happened to be a Nicolas Sparks book forget it, don't speak to her until it's over. I knew she was nearing the end when there were soft sniffles coming from her room. When she was ready she would emerge, clutching a few tissues, with glassy tearful eyes. She would wrestle with that moment when you feel so accomplished for finishing your book, but so sad that it's over.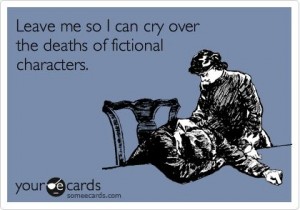 What I love most about reading is that no reader will have the same top 10 List. The books we choose change within different stages of our lives. This is why I stress suggested reads. These books may have been my favorite, but they certainly are not for everyone. For example The Lovely Bones by Alice Sebold may be on someone's Top 10. I however have never been more aggravated or disturbed by a book like that one, and would never suggest it.
My Top Ten:
Happy Reading!