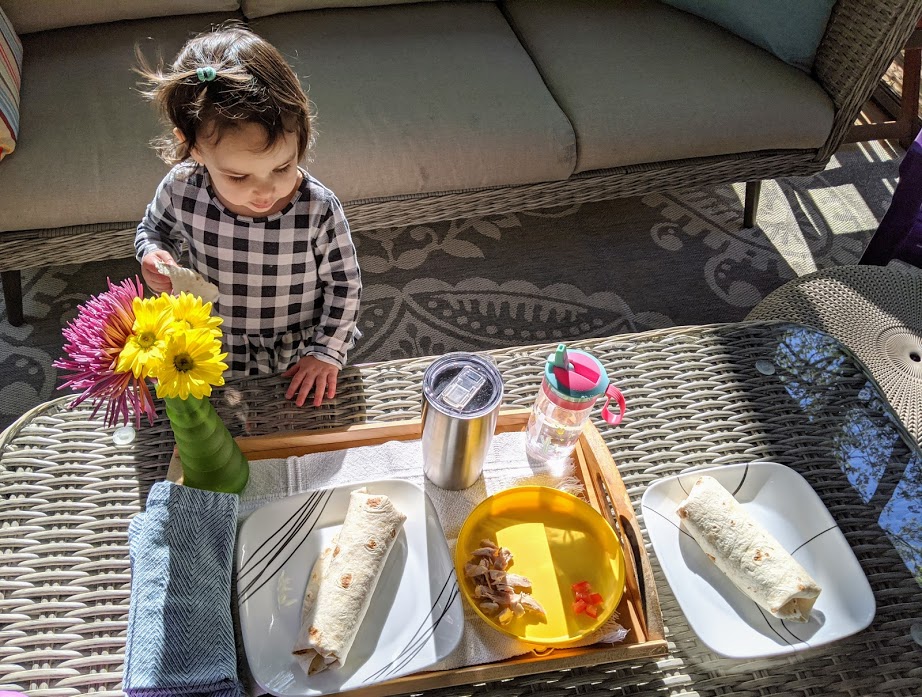 If you've had a meal at our place and the weather was anywhere near decent you've probably had me bring a tray of food or water out to you. You've probably said "Woah Natalie." in surprise. I selfishly feed off of this domestic praise. It's ok I'll admit it.
While brainstorming a meal plan for the week Brandon and I landed on chicken Caesar wraps. They turned out better than I'd hoped and were perfectly refreshing for eating outside.
In our wraps:
Chopped up rotisserie chicken breast
Shredded Parmesan cheese
Diced tomato
Romaine Lettuce
Flour tortillas
I live for scenes like this. I love to surprise my little family or our friends with a tray of something good. Why? Because something out of the ordinary is always a treat. I put Felicity down for her nap and brought this coffee tray outside for Brandon and I. He was already working outside and welcomed the coffee. I won't pretend like most naptimes I'm not just reading on the couch and Brandon makes his own coffee. Because that is definitely true! But I've noticed that the only thing that has helped to break up our recent isolation has been small breaks in our normal routine.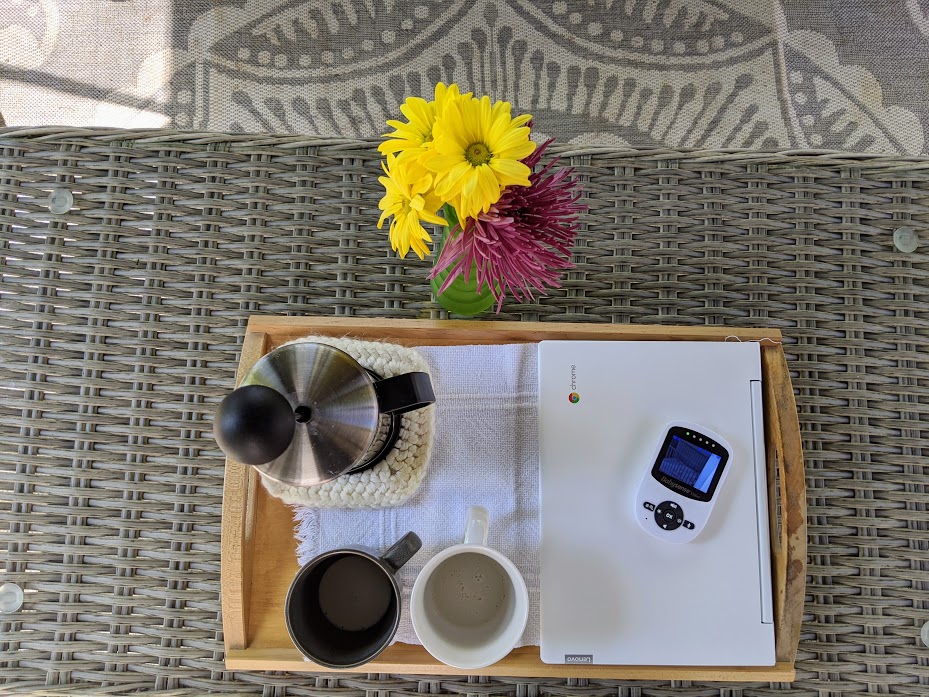 Normally on days when Felicity and I stayed home we'd read books in the morning, possibly go on a walk, color or play. Now that we're home every day I felt the need for something different. What was something that we could change or add to our at home routine?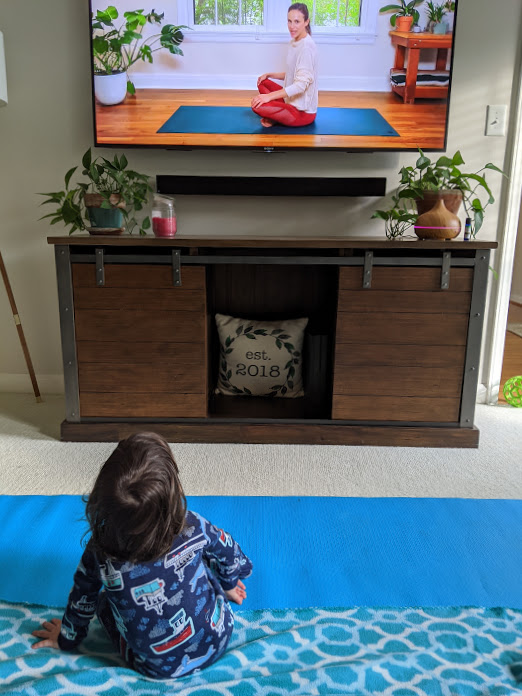 One of my goals this year is to do yoga every day. Even if it's only for 10 minutes. I was tired of saying it wasn't doable with a toddler around and I finally pulled out my yoga mat. Felicity gets so excited about it. Who knew! She usually rolls around while I'm stretching or runs around downstairs playing on her own. She has only headbutt my forehead once. She's taken over my mat sometimes and made it slightly difficult to get into positions, but for the most part I'm able to get through a full routine in the morning!
If you have little ones ages closer to 3-7 these kid's yoga videos came in great handy when I was a nanny.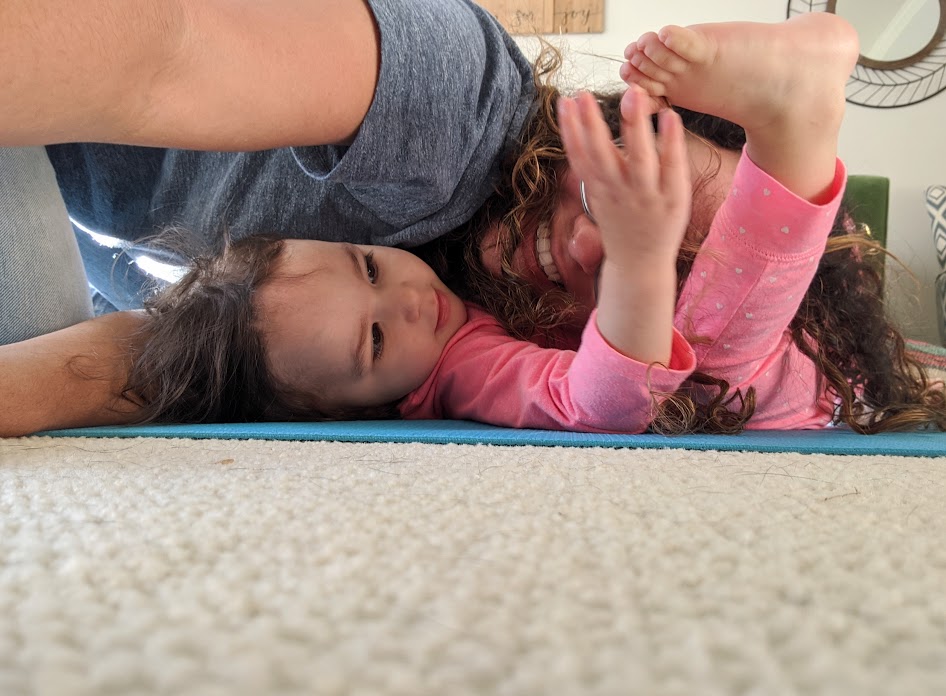 We've also been having some major bubble parties, dance parties and have added Friday movie nights + takeout to our schedule. Tonight we'll watch Onward (though our niece Norah and nephew Asher have spoiled some of it for us!) and we'll make an event out of visiting the chick-fil-a drive thru. We'll also be committing to getting some house projects done during the weekend. These breaks in our mundane routine have been so helpful for us to feel like we have some control over our situation. It doesn't have to be much, a movie night, a family puzzle, organizing, get yourself some biscotti next grocery trip and pair it with your morning coffee. I'm brainstorming some more ideas of things to do with toddlers during this social distancing so if you're in need, or know someone who could use it say aye! I hope to have that post out within the week for you!