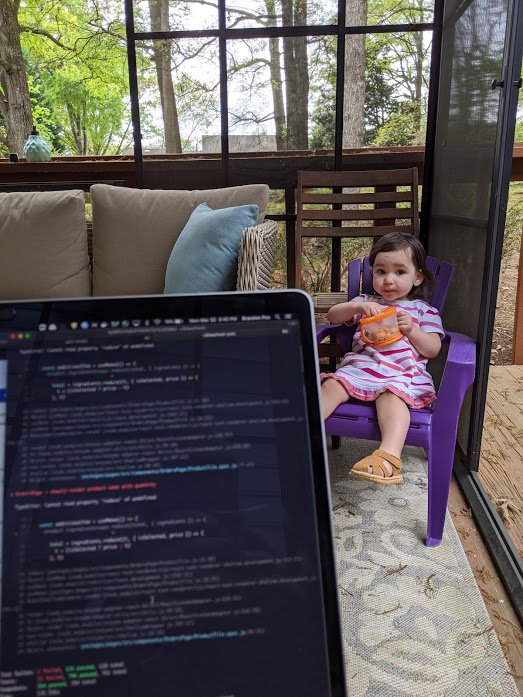 Many of you probably just found yourselves working from home with your busy toddler during this unknown amount of time for social distancing. First and foremost you're probably doing a better job than you think! I had a friend tell me a few months ago that she had decision fatigue. I loved her honesty and I feel like that's such a real struggle for all parents, especially now! You may now find yourself deciding what to feed everyone in your household for breakfast, lunch and dinner. Deciding what you're going to fill your days with that is hopefully different enough from the day before to stave off your kid's boredom. You have a whole lot of decisions to make lately and I hope that today I can provide you with some ideas to lighten your load. 
I've listed a few things that Felicity has come to love or would love! I'm assuming you've exhausted all of the go to ideas like play doh, fort building and color wonder, so I'll skip those.
Amazon <$12
If you don't have time to set anything up and are just looking for something new and fun to peak your toddler's interest, these less than $12 items are a perfect go to. There's tons of varieties for all of these, but here's a start.
Diy Activities
Baking cupcakes or muffins – I find baking really difficult with a toddler. However, I have found that Felicity loves putting the paper liners in the muffin pan. I pull them apart and set them around the muffin pan for her to place in each cup while I mix ingredients. It keeps her busy just long enough for me to finish. They end up a little crumpled but they straighten out when I pour the batter in.
Bubble foam – This is a quick and easy activity to set up. It's not mess free but the mess is minimal if you throw a rag towel down. 
Contact paper collage – I set up this versatile activity for a toddler playdate last month. Tape contact paper, sticky side up onto a wall or table. Cut out shapes from paper or foam or anything else you're willing to have stick to the contact paper. Little ones 10mo+ tend to find sticking their hands to it fascinating enough. I've also seen this as an outside activity for kids to stick leaves and flowers on. Or if you have extra time for set up you could have older kids work on shape sorting.

No guilt screen time
If you have a work call that you can't miss and your toddler has exhausted all other activities, or let's be honest, if you just need a 20 minute breather, there's no shame in giving them some screen time. I'm here to tell you it's ok, especially right now. When I was at my wit's end trying to find different things to do with Felicity on the second rainy day in a row during this isolation Brandon told me to not feel so guilty. He said, "We're staying home not because that's the life that you want for Felicity but because our government has asked us to." This isn't what our lives typically look like. Typically my daughter is playing with other kids, she's out and about at the park or library or play places but none of that is an option anymore. So yes, on the rainy days we may be snuggling together watching a favorite show and not feeling bad about it because this isn't our norm. Seems best to enjoy the break while we have it.
Here's a few of our favorite guilt-free shows.
 Netflix
There's dozens of nature documentaries out there (Both on Netflix & Disney+) that Felicity and I love watching. She's really into safari animals and loves seeing them in action!
Octonauts
Ask the Storybots
Veggie Tales
Youtube
Storyline online – Charlotte Mecklenburg library has been doing Storytime live, but this is another great channel for storytime if we can't make the live one.
Super simple songs – One of the few kids songs creators that I don't find annoying! The characters are sweet and the songs they cover are either classic or educational.
Take-off Playlist – This playlist was made by yours truly! It starts out with Felicity's favorite rocket take off video.
Sharing Storytime Videos with Family
My sisters and I just started sharing videos with eachother in a google photos album. We've picked out our favorite books to read that the others may not have. I love that Felicity can hear their voices and I love that I'm able to read to my niece and nephews since we don't see each other very often. Our older nephews have even recorded themselves reading for the benefit of their younger cousins, which Felicity has been quite entertained by. Ask family members to send videos so that we can all continue to keep our distance but our kiddos can stay connected.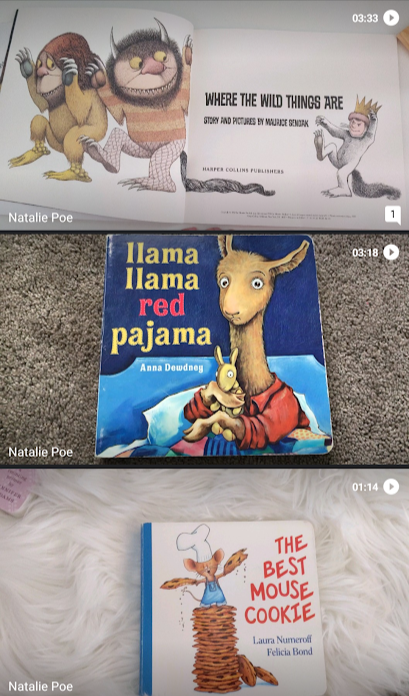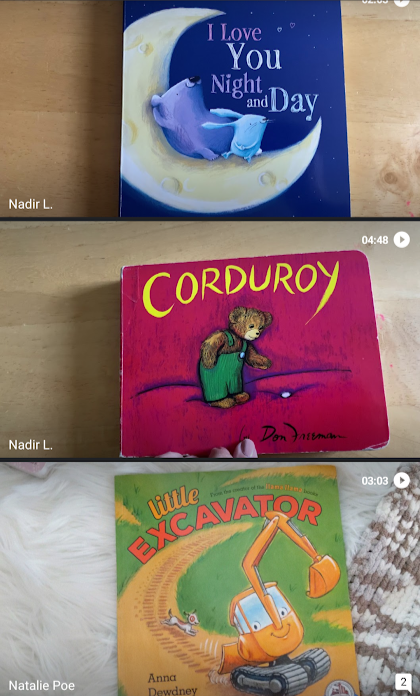 Outside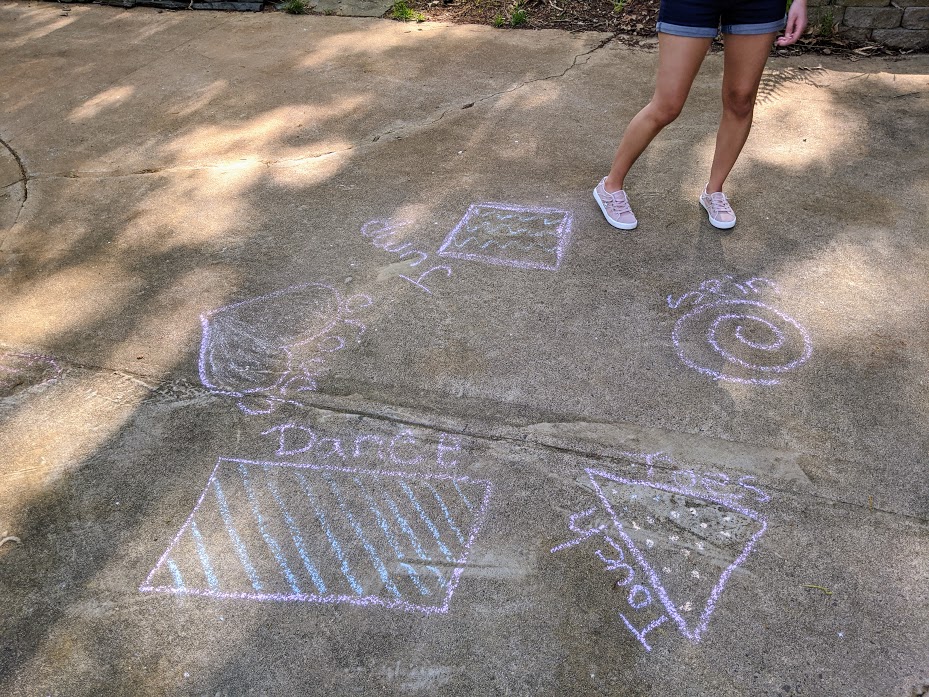 ---

Other Things to Make Your Life Easier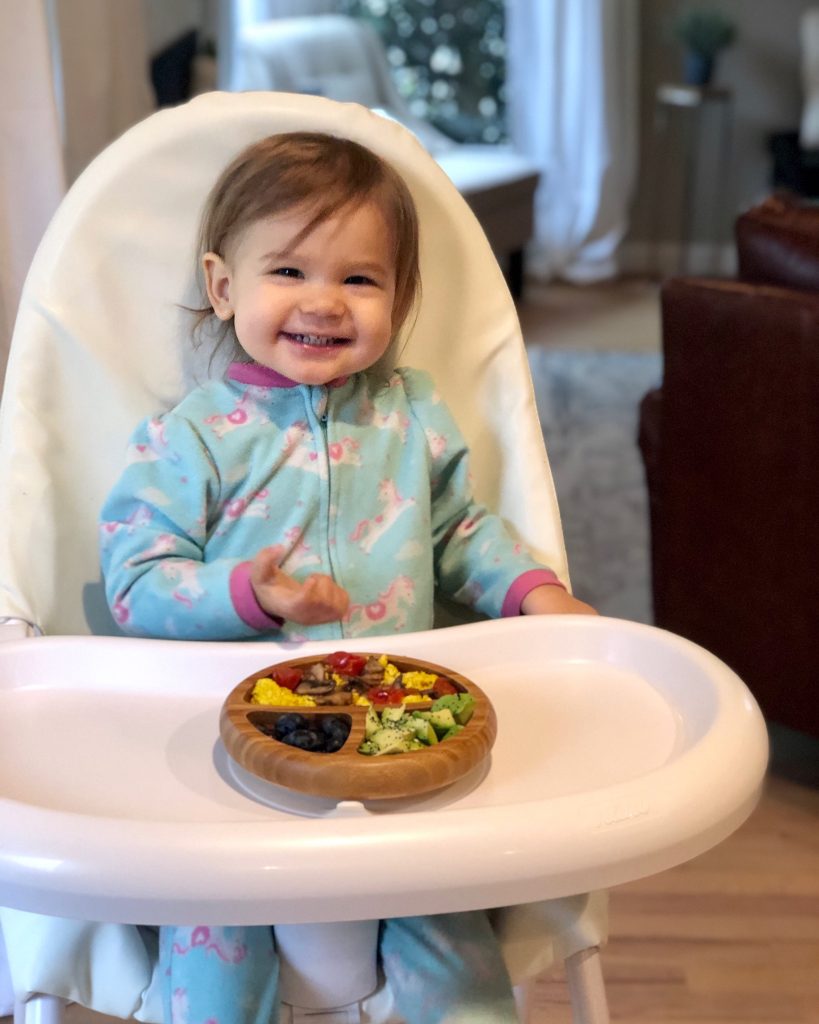 Meal ideas
Raised on Plants – Follow my amazing friend Jenna. Her daughter is just 3 days older than Felicity and she's the sweetest little plant eater! Jenna has lots of easy plant based meal ideas and resources to get your toddler the nutrients they need! Plus their family cooking videos are just the sweetest.
Printables
Toddler Friendly Music
I realize that everyone streams their music on different platforms. Here's our favorite music suggestions for you to look up on whatever streaming service you have, or most could probably be found on youtube.
Miss Ella's Playhouse
Mary Poppins Returns Soundtrack
Jazz loves Disney 1 & 2
Moana Soundtrack
Dolly Parton's Imagination Library
We signed up for this program last year. If the Imagination library is available in your area, you can register your child to receive 1 book a month from birth to 5 years. Register here. Dolly is also reading bedtime stories at 7pm weekly which you can watch here.
Free Digital Ranger Rick Magazine
One of my nanny boys had these magazines, he loved sitting together and flipping through them. They're a great way to teach your kiddos all about animals and they're full of age appropriate activities! Felicity enjoys Ranger Rick Cub which is geared toward younger toddlers. You can get your free digital subscription here.
---
There are so many resources out there I feel like these ideas are only a drop in the bucket! You can find loads of free printables on Pinterest for tracing, coloring or cutting. Live web cams of zoos or aquariums. We stuck to our favorites in this list so as not to overwhelm you!
Please comment below if you have any ideas for us to try! I'd love to hear what you're doing with your toddlers this season. Please also pass this along to anyone who could use it ♥