Laura came to Charlotte for a week. Which meant we essentially had the opportunity to have a mini staycation while we showed her all around town.
Wednesday
We went to a Knights game, where we ate our fill of peanuts and cracker jacks.

After the game we ran across the street to Romare Bearden Park, cause I had been wanting to visit. And the lights out there were just too magnificent to pass up.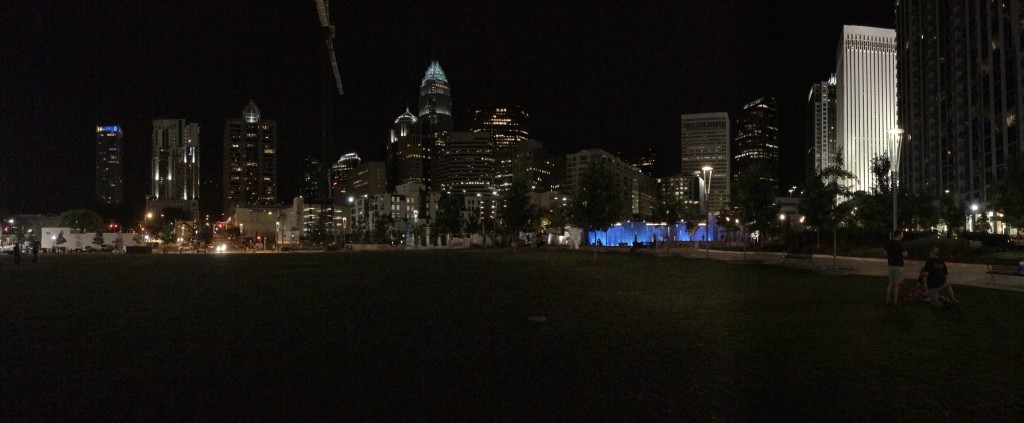 We tromped around through the grass, past a black lab chasing after a light up ball. Past some guys doing a little meditation, and past the color changing waterfall. Silly things happened at Romare Bearden. Some very silly things.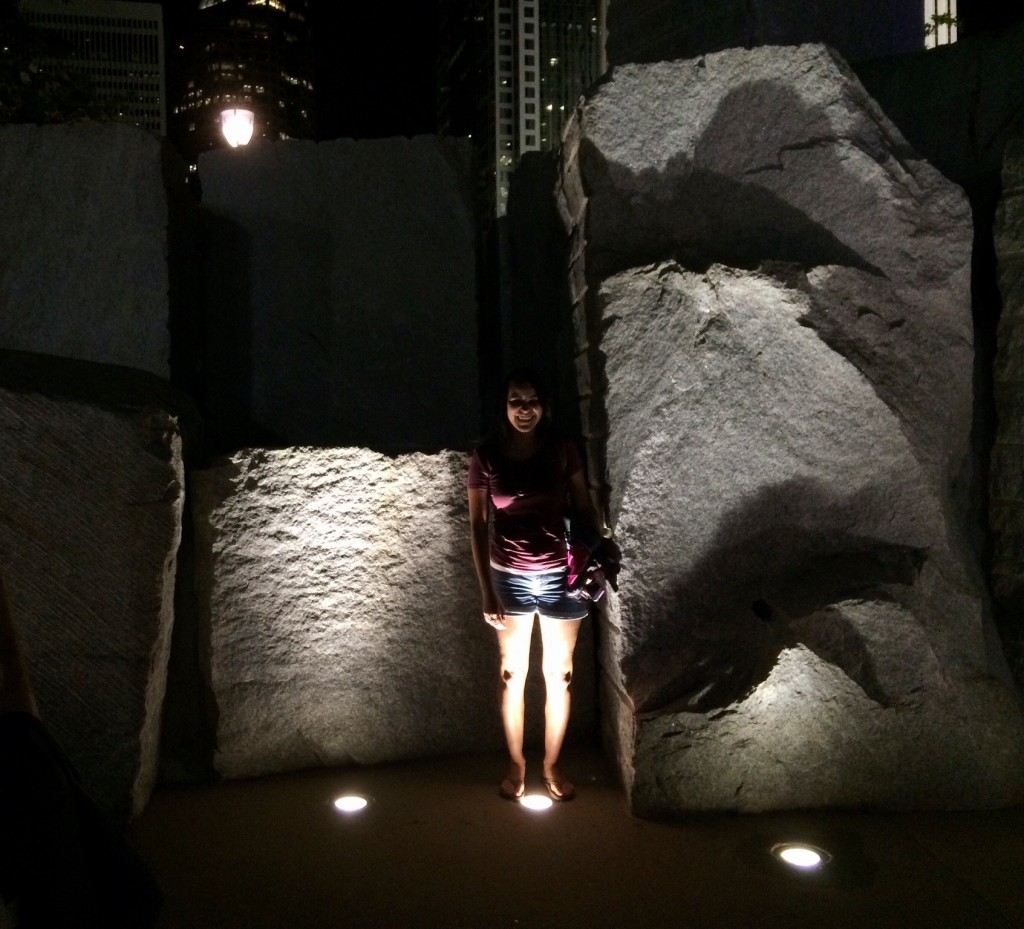 Thursday
Carowinds is essentially in our back yard, so we decided to spend the day there. And it was hot hot hot. Which is why logically we stood in line for a good 30-40 minutes for this white water rapids ride. Oh yes, we did. It's part of the experience.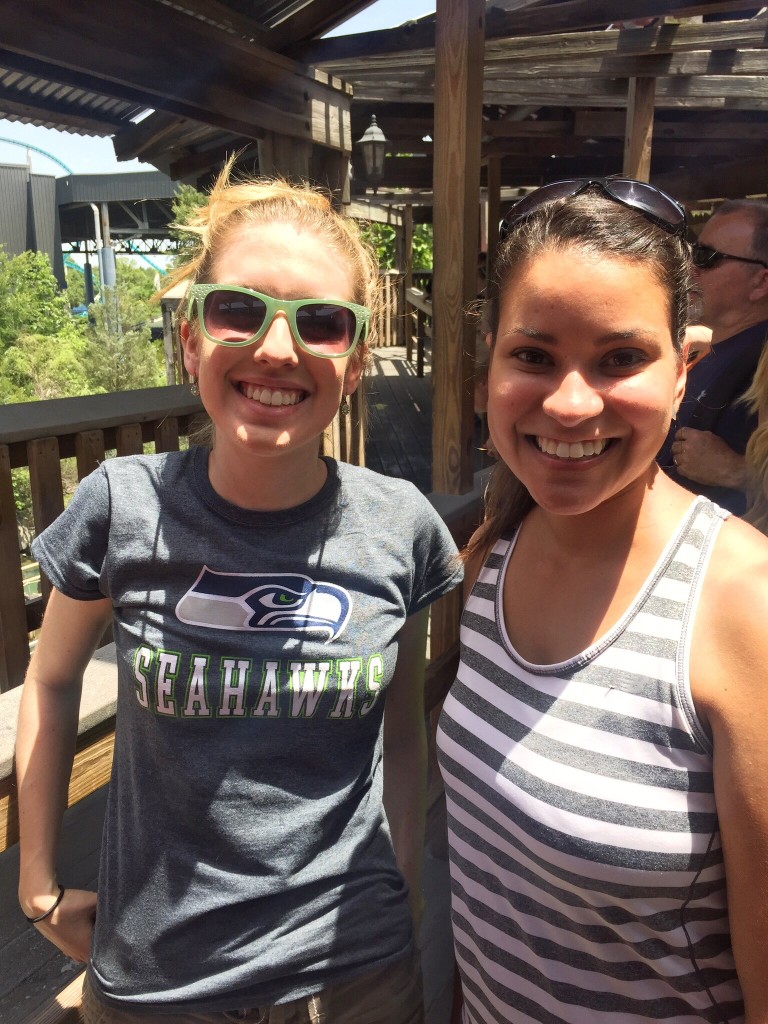 Friday
How lucky was I to have a buddy spend the day with me on my birthday??
We ran a few errands before heading to breakfast at my favorite brunch spot uptown (where I succesfully parked on the street! Go me!!), only to realize they only serve brunch on the weekends. Womp womp.
After peeking at the lunch menu we decided to stick around for the chicken salad sandwiches, and run to Amelie's after for our coffee fix… and we had a couple macaroons there too, not gonna lie. After a long totally soul satisfying girly chat on life, and futures we ran over to Freedom Park, to show Laura some of Charlotte's green.
Once B came home we all got ready to go to my birthday dinner at Fahrenheit. Which was not only a delectable dinner and dessert seated on the 21st floor, but right outside was this spectacular view.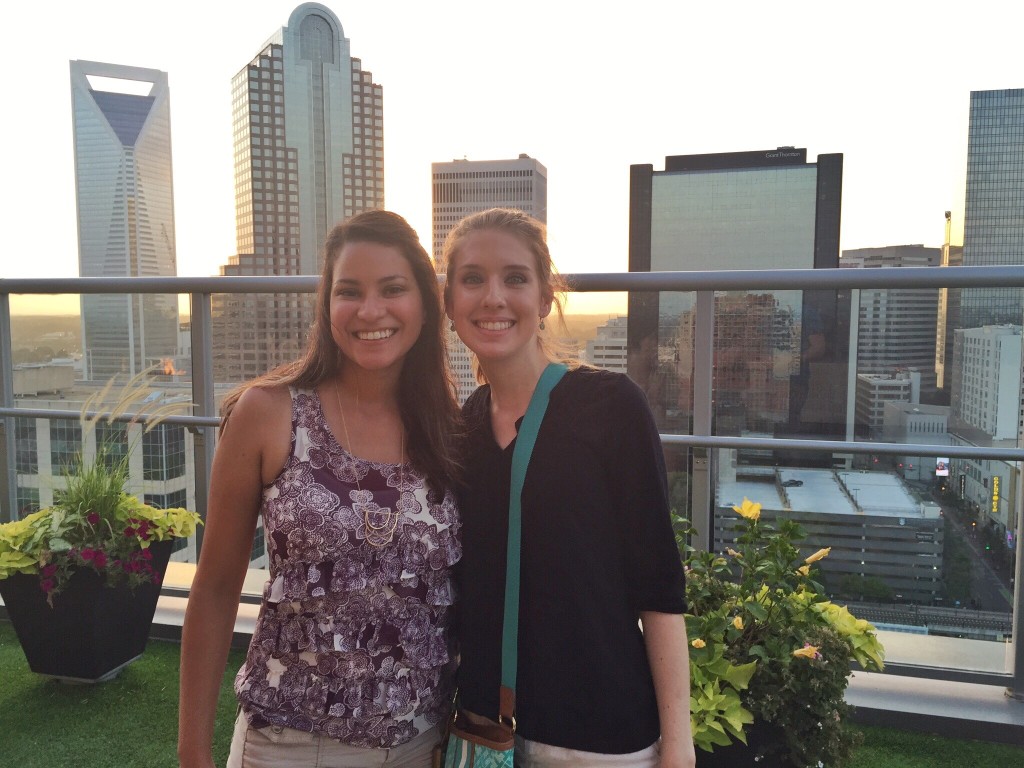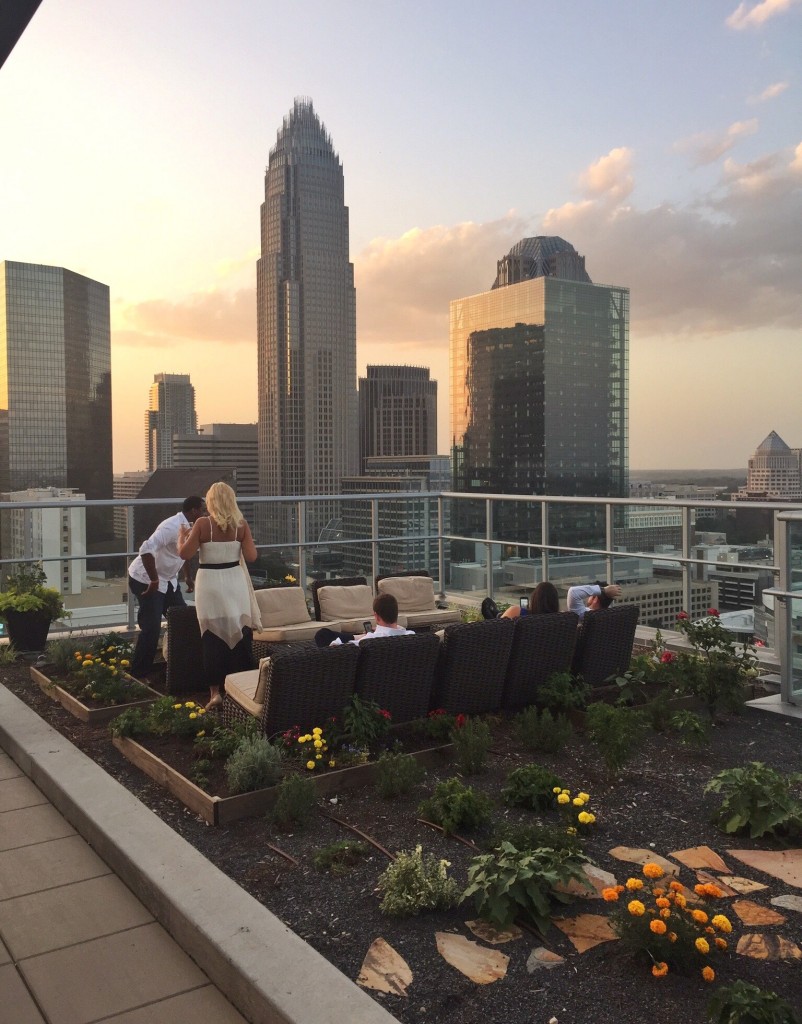 Saturday
We hit up Mama's Coffeehouse for breakfast so Brandon could nail this pano of us behind every door. And so Laura could leave her mark in Charlotte.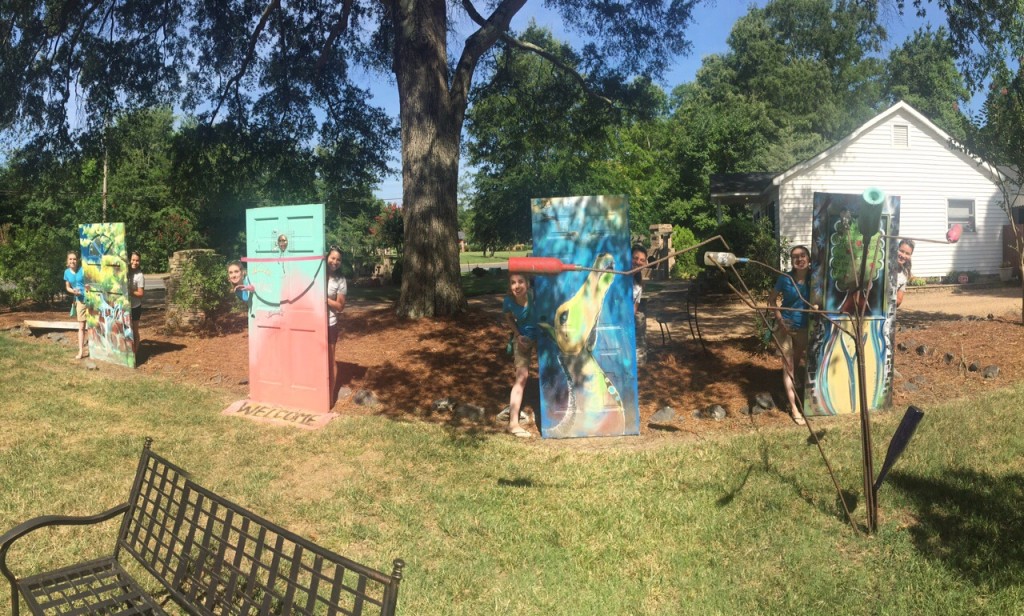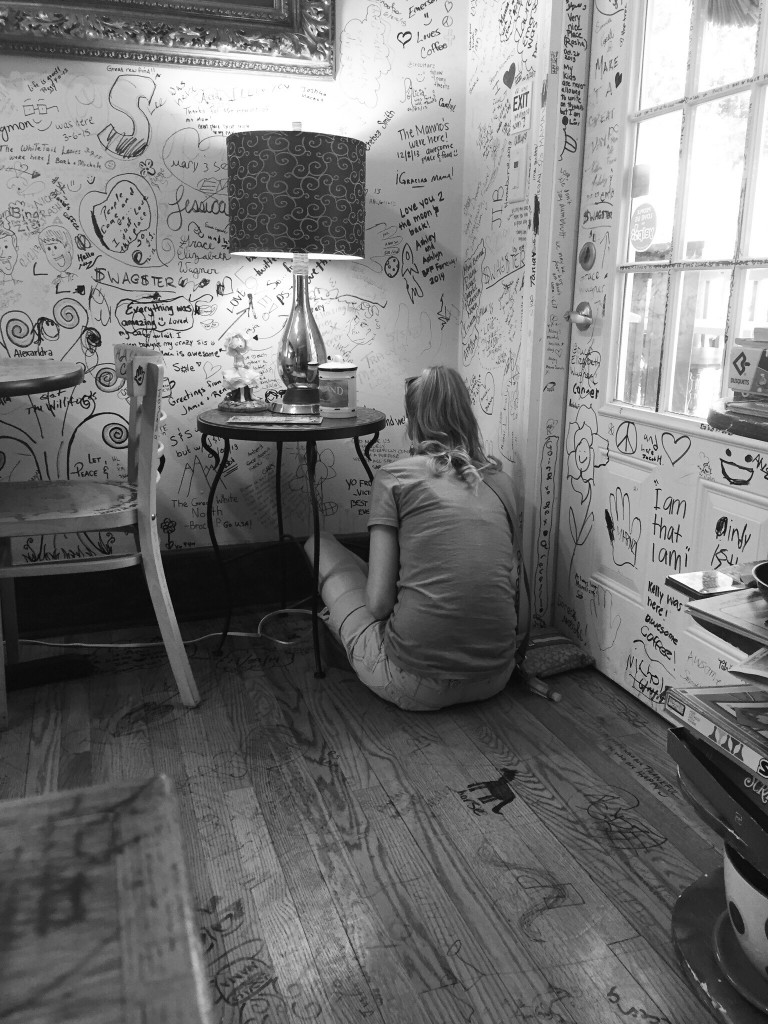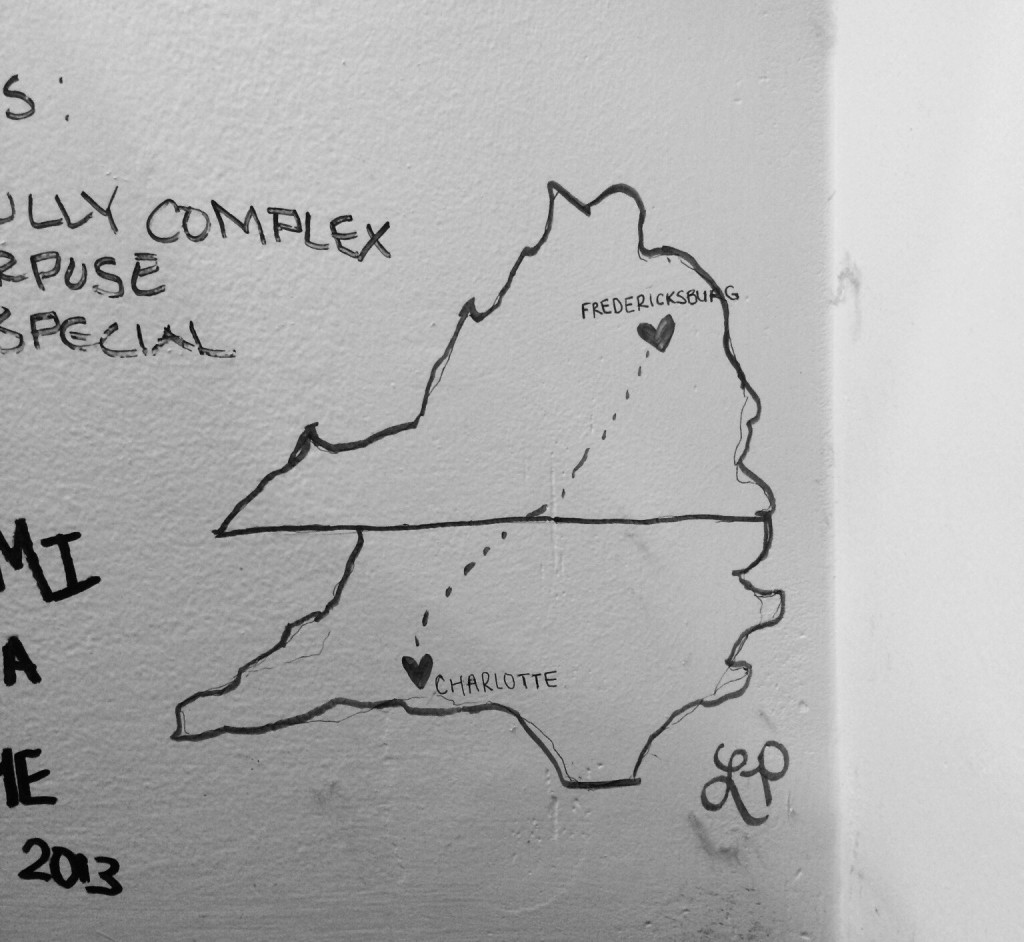 How sweet is that? ↑
---
Pause for these little cuties.
We went on a much too long, so long I may have developed blisters on my feet walk along the greenway.
You see, the thing about this greenway is that it doesn't loop, So I keep walking, and walking, not wanting to turn back too soon. And that's how we ended up strolling for 3 miles. But deep down I really don't mind it, because there is something about the sippy cups in the back pocket, swaying next to the baby wipes. Something about a morning stroll through the trees that really makes me feel like a true nanny.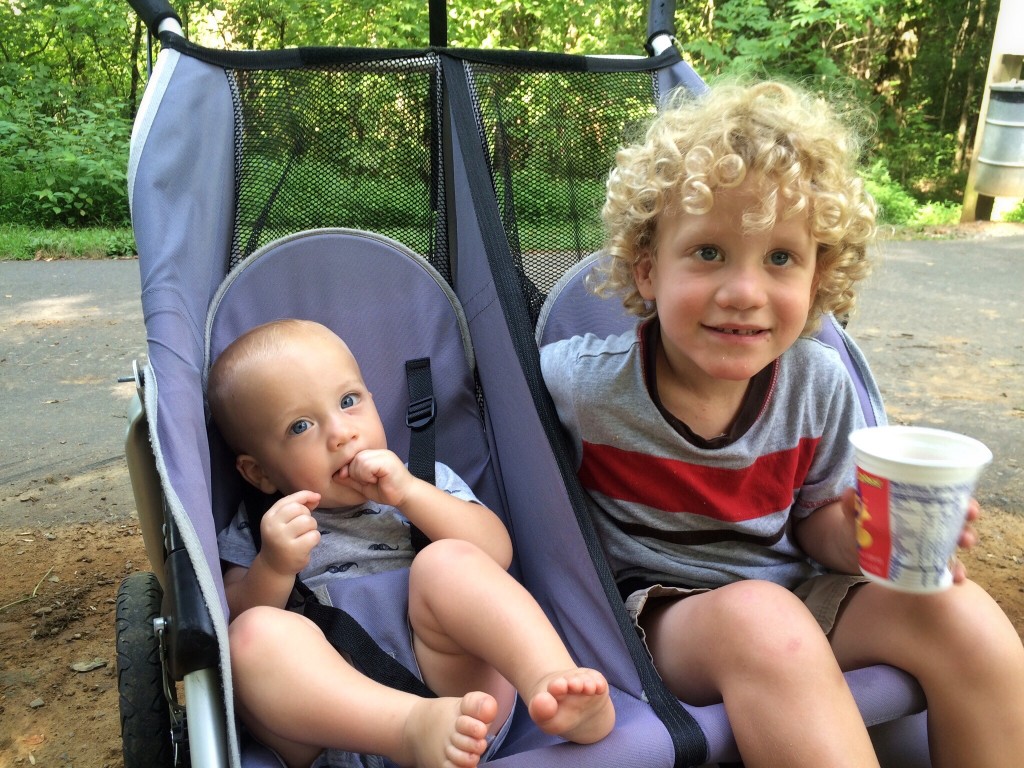 ---
The Thursday after Laura flew home my sisters came for a visit, which was a bit of a surprise since I was originally expecting Nem, and our mom. Mom stayed behind (Don't worry, she's here now!) so that Nadir, and Norah could suprise me for the best ever belated birthday present.
That's right. My niece's first road trip was to see her Titi!The auntie version of Tia, if you don't already know.
And we had some beautiful sister time that I had been craving… which p.s. how odd is it that now we have this fourth member to add to our girl clan? Norah!! You have Rodriguez girl in you.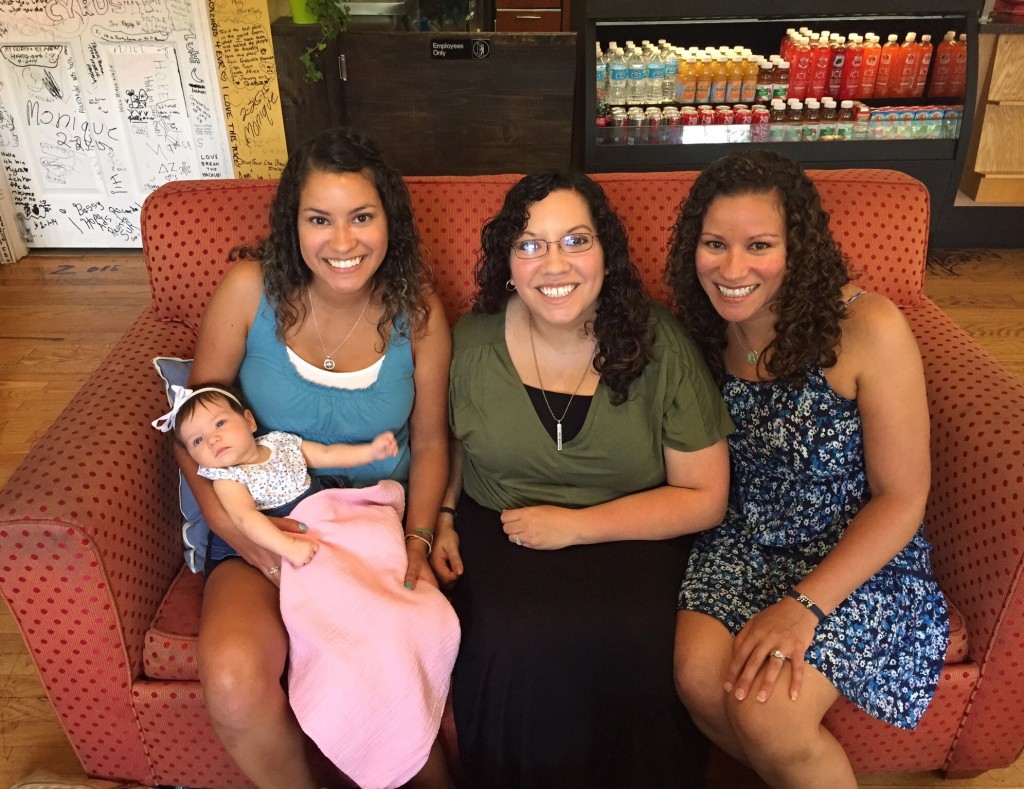 And yep.. we like to bring our guests here. It's our fave coffee spot, can you tell?
We met up with Mandy and little G so all my family could meet eachother. And it was perfect.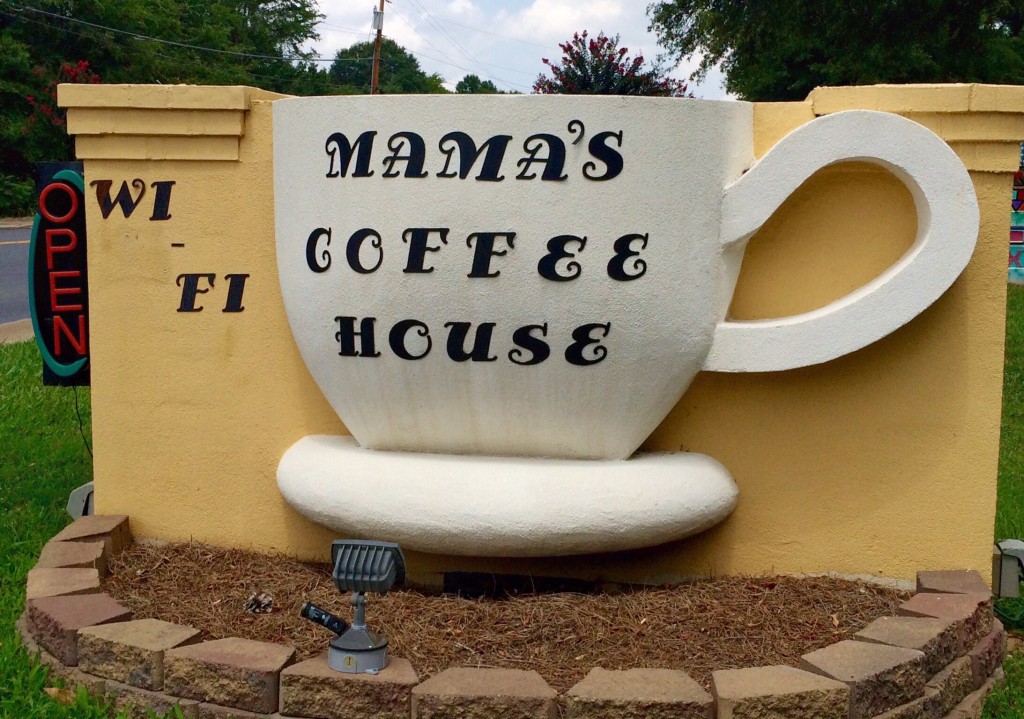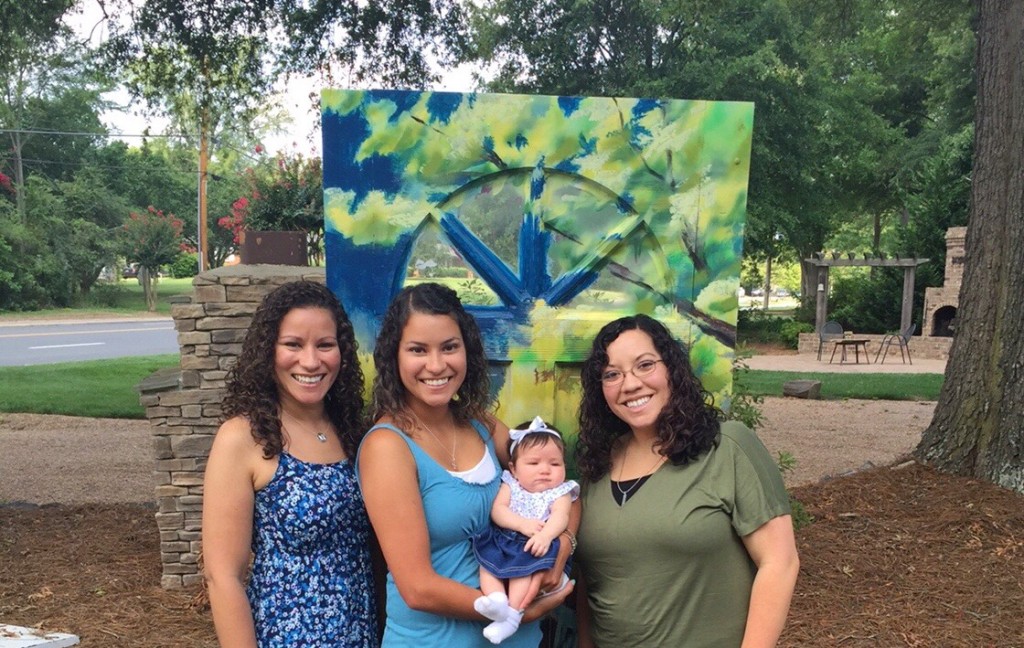 You're about to find out that I have a thing for babies wrapped in blankets. Perhaps I should have my baby in the winter..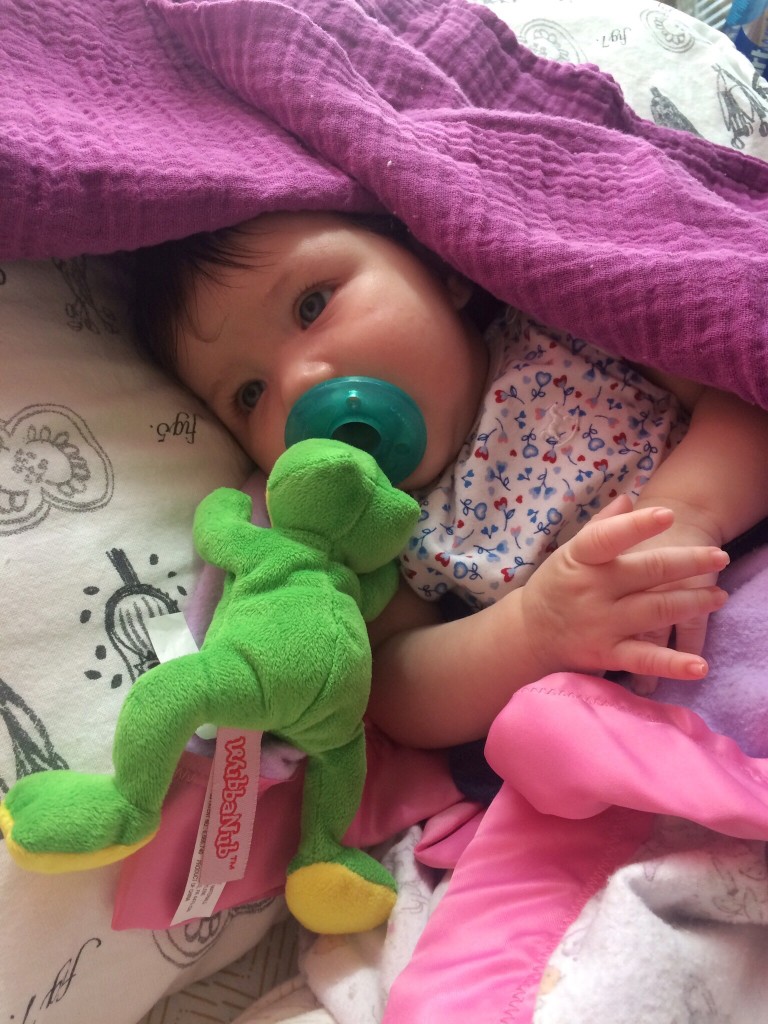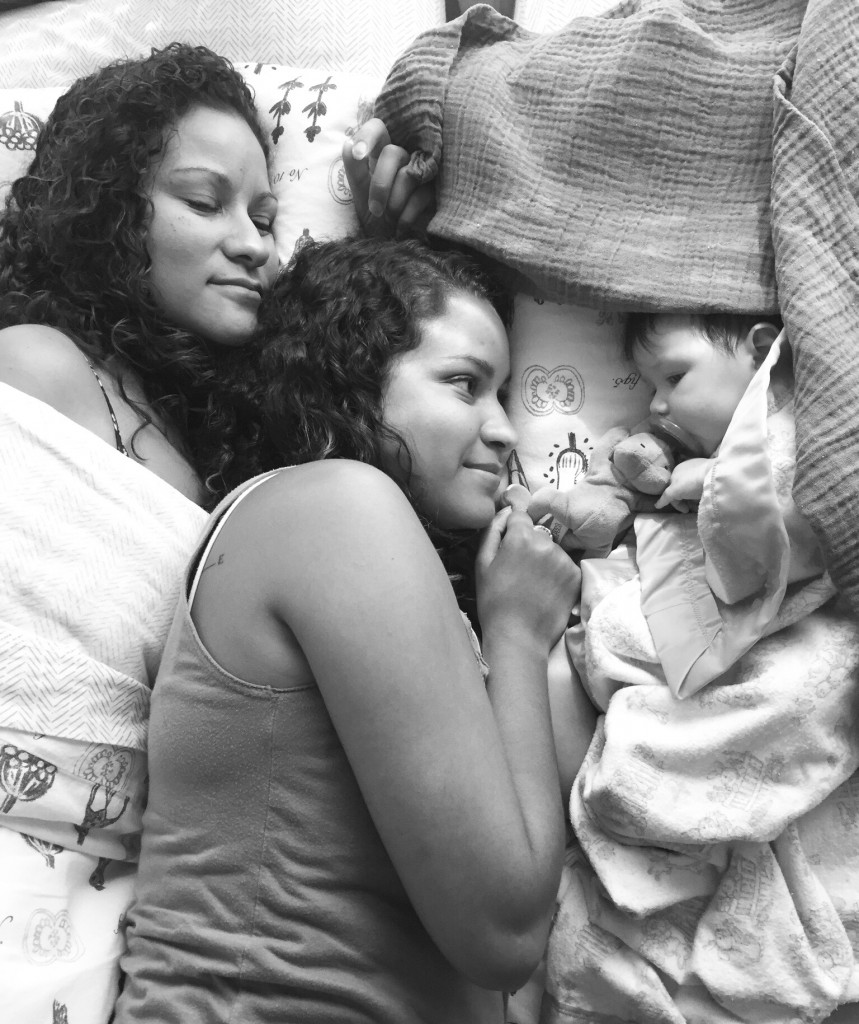 Norah went to the mall with us!!! And she did amazing! Even when her Titi's took too long in the dressing rooms. She just went along for the stroll, happy to be a part of our very first foursome shopping spree.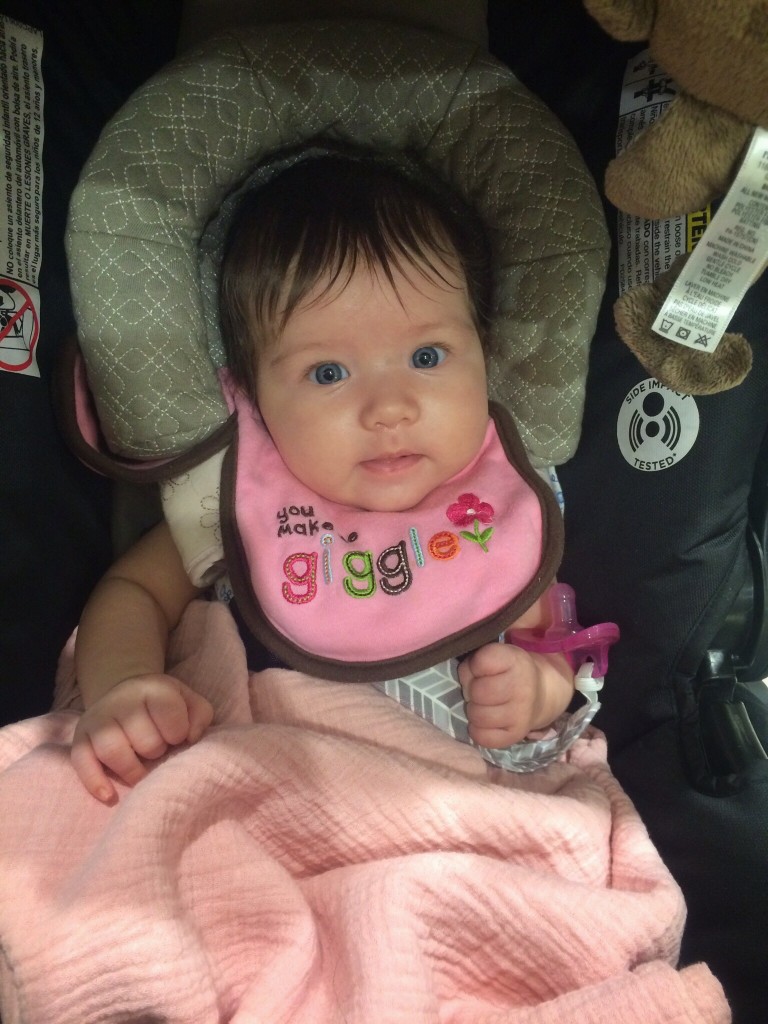 Norah wrapped in the blankey I made her. ↓ My first time sewing with satin binding. Not too shabby eh?
When I rocked this sweet girl to sleep I couldn't help but stare at those sleepy little eyelids of hers. Thinking to myself how innocent and pure she is. How small she is. How she has no idea how many people love her so much. And all I could do as we rocked was pray for her. For her precious mind to be guarded, and her innocence to keep. For her to feel the love around her, and to give her parents the strength, and patience to raise her.
Sleeping babies, they really get you thinking.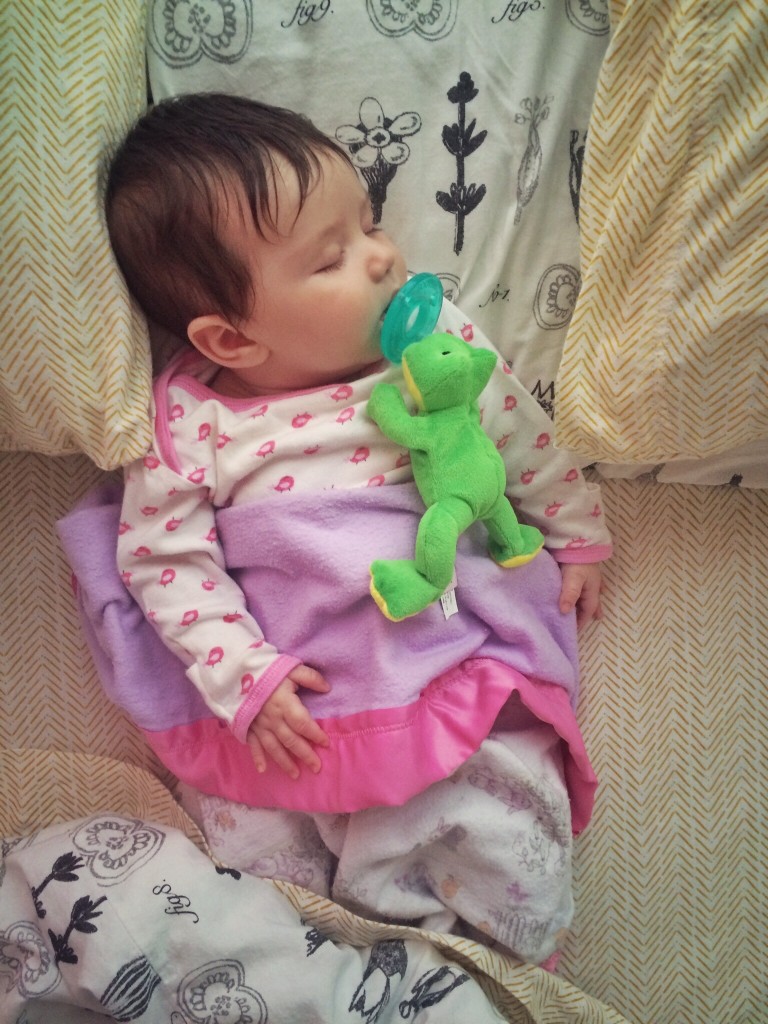 When Norah's not power napping she's working out those cheek muscles and giving out smiles to those who are worthy. Go on Norah take us out with a smile!
GOOD-NESS My heart is melting.