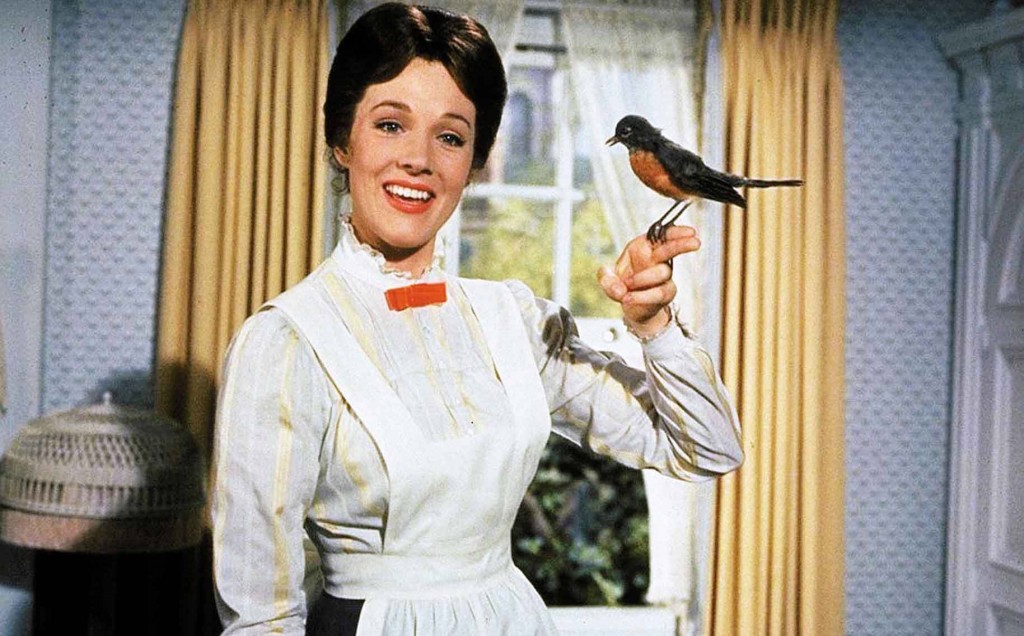 My sister told me recently that she caught a snippet of Mary Poppins, and thought of me. I could not have asked for a better compliment. While I have a serious knack for tidying up, and a decent sized bag full of goodies, I have to admit I am far from Mary Poppins. The birds out back sadly don't land on my finger to sing with me, and the boys take their medicine just fine. But we do jump into rain puddles, and sing about made up words. Getting the best use out of our imaginations while we play.
Perhaps if I had that fabulous apron, and a very large floating umbrella I would be complete. Spit Spot.
I'm also not even close to a governess, but fraulein Maria continues to be a source of inspiration. Running, and skipping about while children chase behind me. Cuddling them close during thunderstorms, and caring for them as my own. I could almost guarantee you that had I lived back then, Governess would be my career of choice.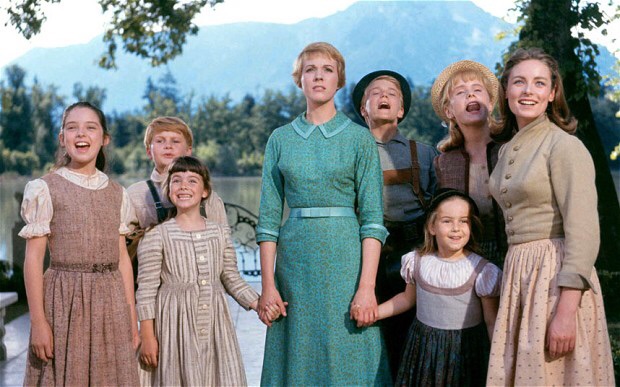 Other notable nannies I've related myself to…
The nanny from Baby's Day Out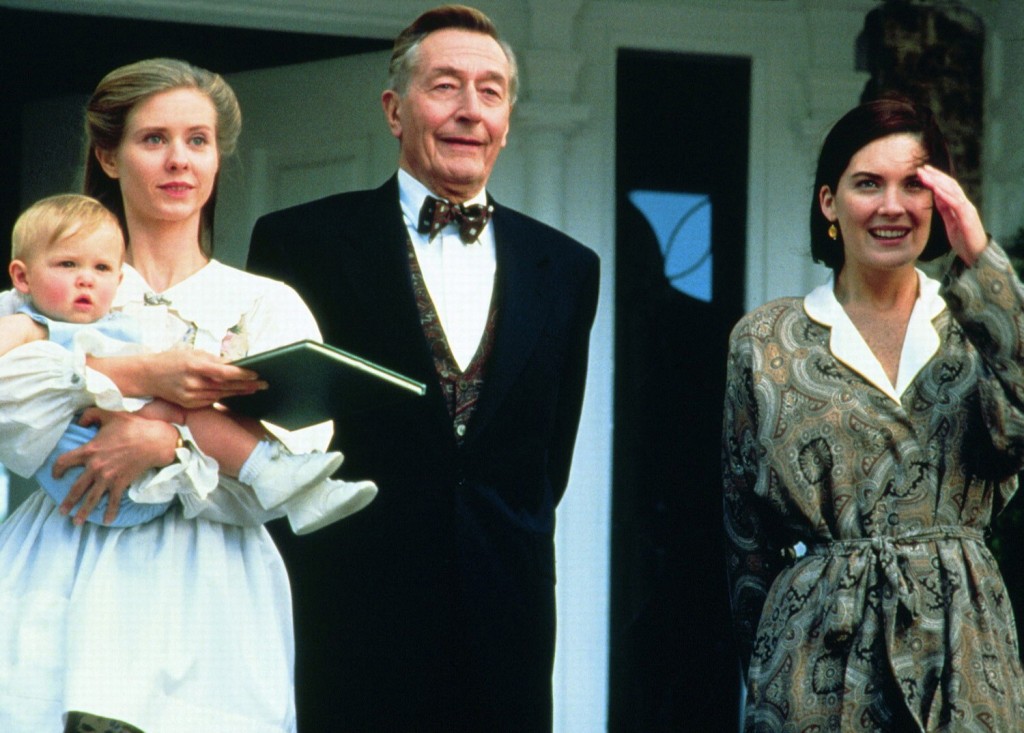 The nanny from The Nanny Diaries
Although, thank goodness I am not nannying for a family living in the Upper West Side.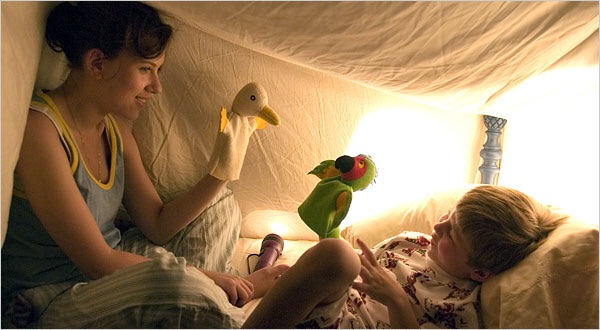 To be referred to as a nanny is to say that you care for one family of children, and have been doing so for some time. We are not ones who come to spend a few hours with children while their parents are out. It is possibly my greatest pet peeve to be called a baby sitter, when in fact my job entails much more than monitoring, and playing.
After Grant's morning nap today we drove to the mall to pass some time. We stepped into the kids play area, and Grant immediately began playing peekaboo with me from behind the big yellow duck. Sitting across from me was an older man watching his grandson play. His grandson, close to G's age began chasing him, sending G off in the other direction squealing. Turning every so often to be sure that his friend was still close behind.
I stepped out of the play area for just a moment to grasp Grant's hand when he wandered too far, and I spoke to him as if he understood exactly what I was saying. "Nope, nope, lets go back to the big yellow duck."
Once he ran off again the older man sitting on the bench called out to me. "Ma'am" he said.
Knowing I was the only one around I made eye contact with him, and said, "Yes?"
"Are you that little boy's nanny?" He asked.
I smiled knowing his blonde hair, matched with my tan skin was a dead giveaway. "I am." I said.
Then the man pushed his glasses up, and motioned for me to come sit next to him. "Come here I want to tell you something."
So I sat down next to him anxious to hear his wisdom.
"I just wanted to tell you that I had a nanny when I was a boy. She was with us for seven years. And now I'm seventy something, and I still remember her. I loved that woman."
Unable to control the large grateful lump in my throat I smiled, and said. "Really??"
He continued. "You should know that everything you're instilling in that boy, he's going to remember it. You have a great purpose."
And I knew right then that God placed me right where he wants me. I thanked the man over and over again for his kind words and encouragement, and sat there with him for the remainder of his stay to chat about the boys. All the while Grant would walk over every few minutes to rest his head on my leg, checking in to be sure I was still around. When the man stood up to leave he shook my hand with the sweetest smile you've ever seen, and I said "It was so good to meet you."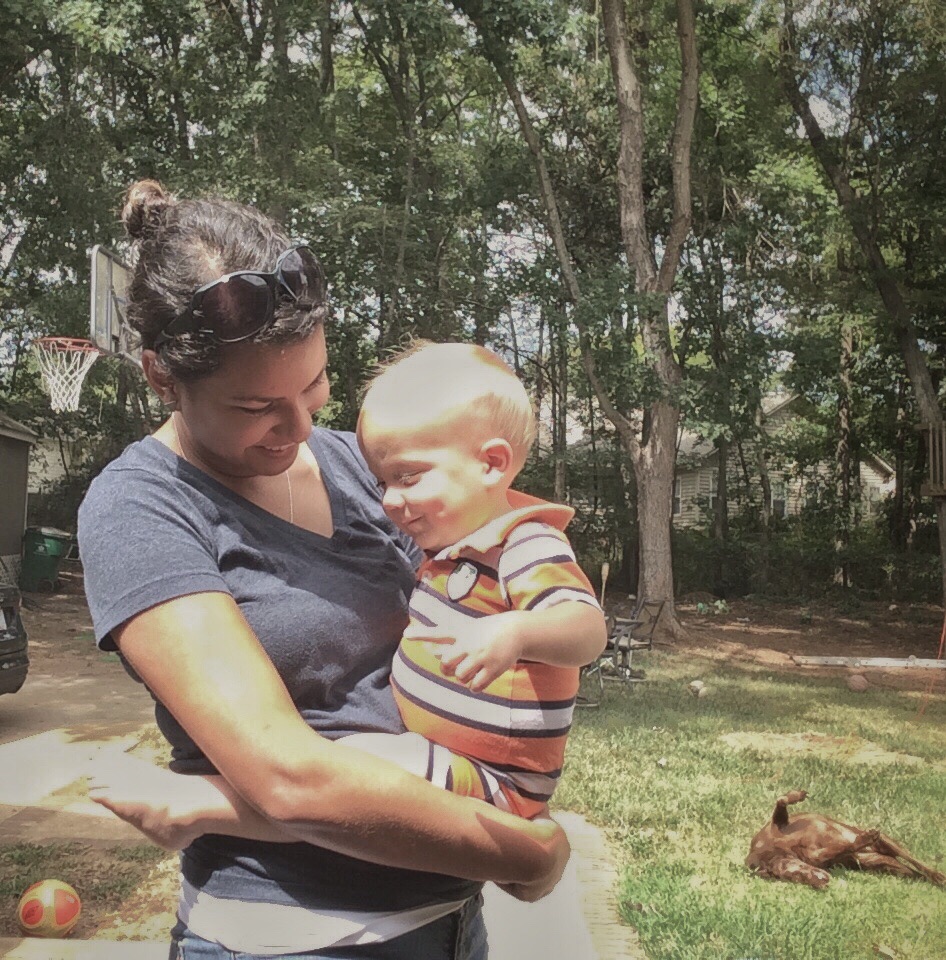 That friends, was the beginning of the most sentimental day I've lived. Everything I did with Grant seemed to be happening at a reduced pace. Life, slowing itself down for me to gather up all the moments in my memory. When we got home, we had lunch, read a few stories, set up the camera to photograph the day I never want to forget, (Which by the way, Bailey rolling around in the grass was comically unplanned, and perfect) until finally it was naptime, and I was not ready to put him down. So we sat together in the glider listening to Twinkle Twinkle Little Star play softly on the monitor. I watched as my hand upon his back rose and fell with his growing baby breaths. His little hands brushing alongside the glider's soft fabric, and I really wanted to tear up, but I knew that would be silly.
I set Grant down in his crib after he drifted off to sleep, and stood at his door for another few minutes. My mind ripping forward memories of him when he was three months old, and we were just getting to know eachother. "I am but one person in his life." I thought. In the grand scheme of things, I am so small.
With the largest heart for these boys, I want to be everything I need to be for them. I can only hope that they too will grow older, and reminisce on the time we shared together.