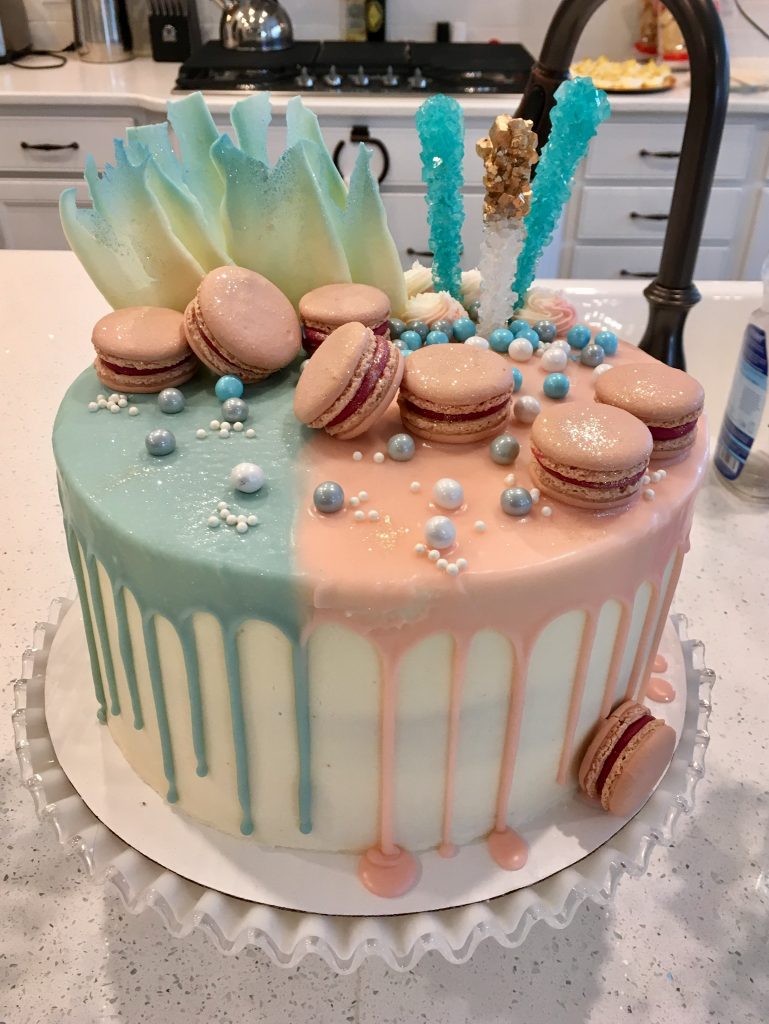 We revealed the gender of our little babe this past weekend by cutting into this gorgeous cake from Drip Cake Bar. She's a girl!!! We're overjoyed and eager for her giggles to fill our home. I feel such a connection with her now that I can call her by name.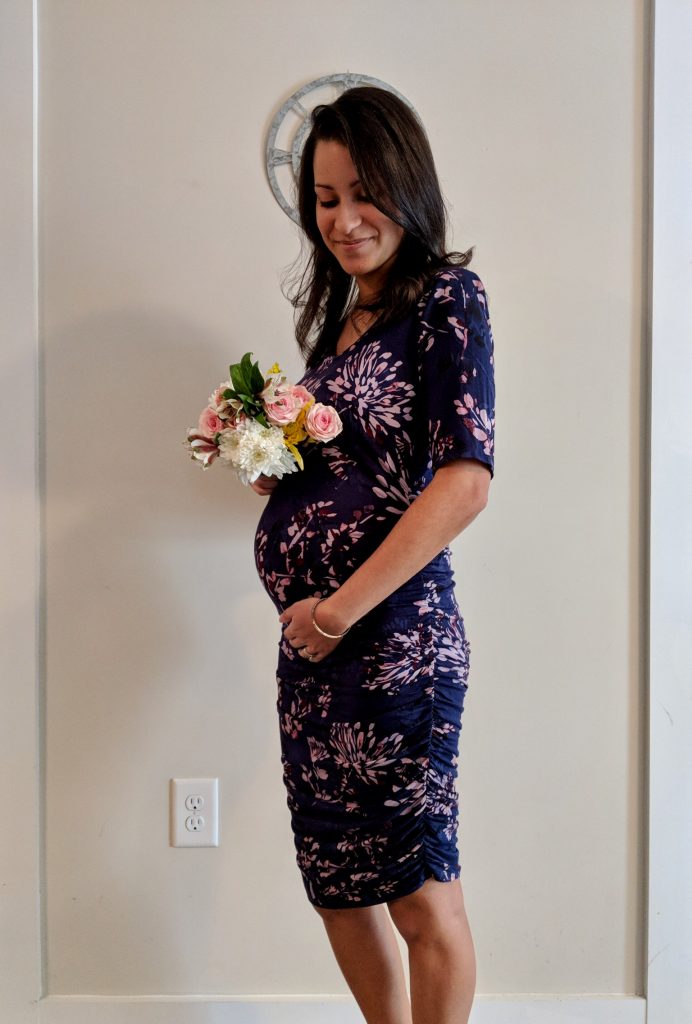 I've felt her move the past few evenings. Once when I had hibachi chicken at a recent girls night out and once when I had a slice of leftover cake! She loves food like her mama!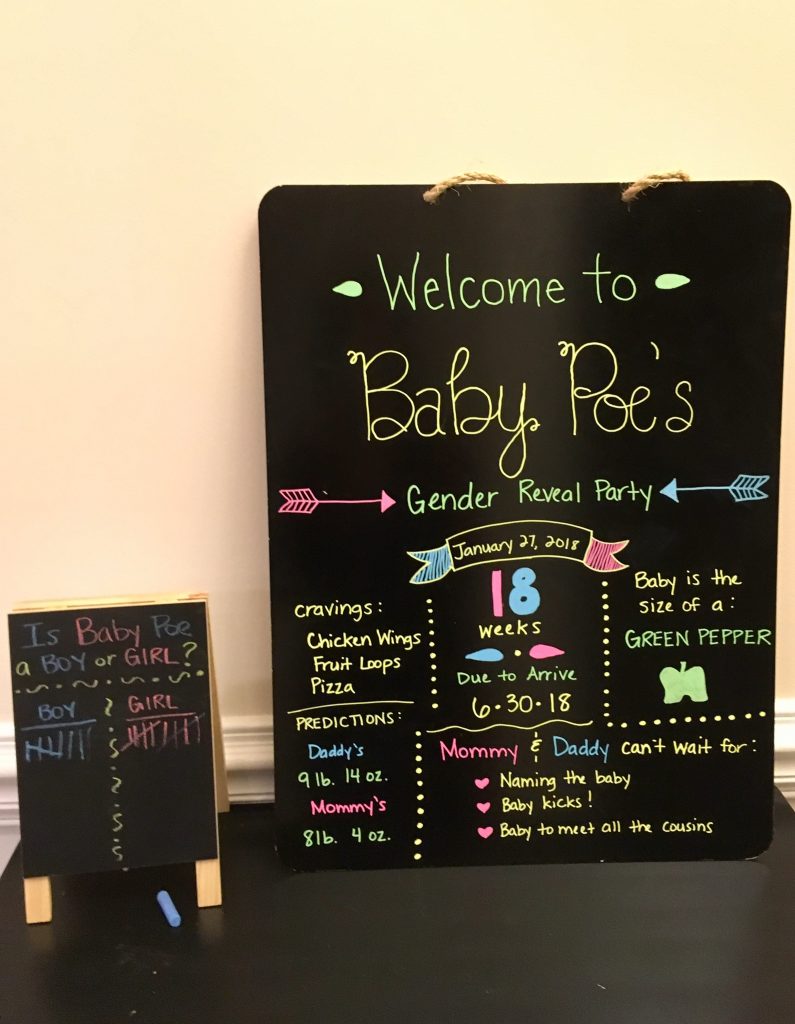 Pregnancy right now is pretty enjoyable. My hair will hardly straighten these days, it's bizarre. Takes much longer than usual. I had it cut recently and Marissa who has been cutting my hair for a couple years mentioned she noticed a change in my hair. My roots want to remain true and ringlet all the way down. These hormones swirling around my body are unbelievable.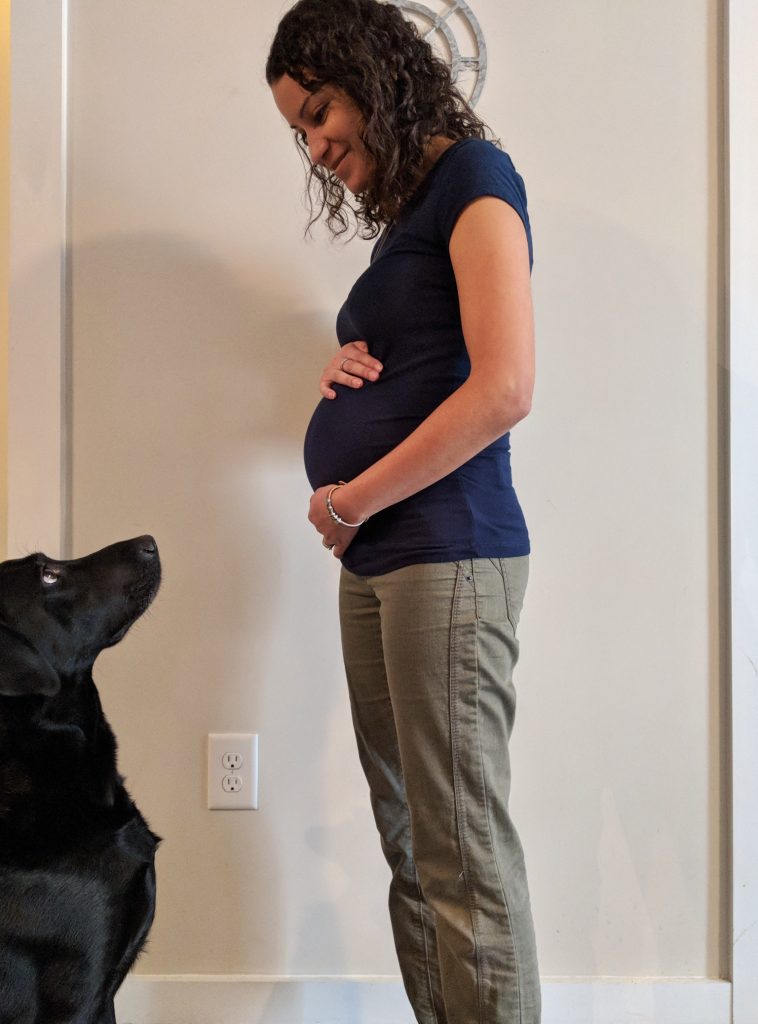 Bingley is suddenly realizing that he's not the center of attention anymore.
Poor little bug.
I'm excited to see the growth in my 18 week belly but walking down the street I kind of feel like I appear to have consumed too many baguettes at lunch.
I hope to enjoy this time while our little girl is small and I can still reach my toes because before I know it I'll be carting around a giant melon of a belly.
Currently I've been feeling a number of things both physically and emotionally.
I'm still having some low back pain but I visited a Chiropractor recently that specializes in prenatal care. I worked for physical therapists for 4 years but man oh man do I still love their sworn enemy the Chiropractor. I've gone in the past for neck tension and headaches which I'm hoping will also greatly decrease this time around. After my adjustment this past weekend I felt a rush of emotions. I was proud of myself for providing time for self care. I was rejuvenated to continue on this long journey of pregnancy with the help of my husband, my family, my friends, and the health care providers I have chosen to care for both me and baby.
I still can't wrap my head around the fact that for years I've been pouring my heart and care into other children and now I have my very own listening to my words inside me. A child that will wake up from a nap one day crying "mommy" and knowing I am that woman. I'm absolutely honored to be this child's mother.
Lastly I've been feeling grateful for our vacation to Montreal last summer. After a few months of trying to conceive we decided to start saving more aggressively in the event that we could plan a trip before  getting pregnant. We both saw it as a consolation prize to being disappointed month after month with no baby. Months before we started trying I wrote in my journal that I longed desperately to be a mother but I also felt a longing to use my passport once more. I kid you not. Well what do you know the next year I got both. I also wrote at the time that before a baby I wanted to build deeper friendships, start healthier eating habits and I know it's silly but.. read 12 books in a year. I was able to check off all of those things. At the time it felt like a silly list. I wasn't too serious about it at first but God knew what was on my heart. He knew I needed those things to help propel me forward in my future journey of motherhood. He knew I needed a support system and he knew I needed to be able to not only set goals for myself but accomplish them. I love looking back on my words and seeing God's big picture plan perfectly written out for me. I've always struggled with patience. I've often questioned why I felt like God was holding out on me. But looking back I've never doubted that the timing in which events have happened in my life were uniquely authored by Him.
Our trip ultimately served the much needed purpose of having a last big hurrah before baby since a month later we were pregnant. Brandon and I have shared 6 years together as a married couple. Much of my identity lies in being a wife. I have my moments where I become terrified that I'll turn into a yoga pants wearing, crazy haired milk machine. Which let's be honest that probably will come to pass. I'm nervous about splitting my attention between baby and Brandon because it's just been us for so long. But after all our years together and the many opportunities we've had to reconnect and grow I know that we'll make an amazing team for this little one. I'm confident that Brandon is still going to love me when my hair is frizzy and I have no make up on. Mostly because that's generally been my life as a nanny. I know that ultimately I'll still find ways to show Brandon my deep love and gratitude for him.