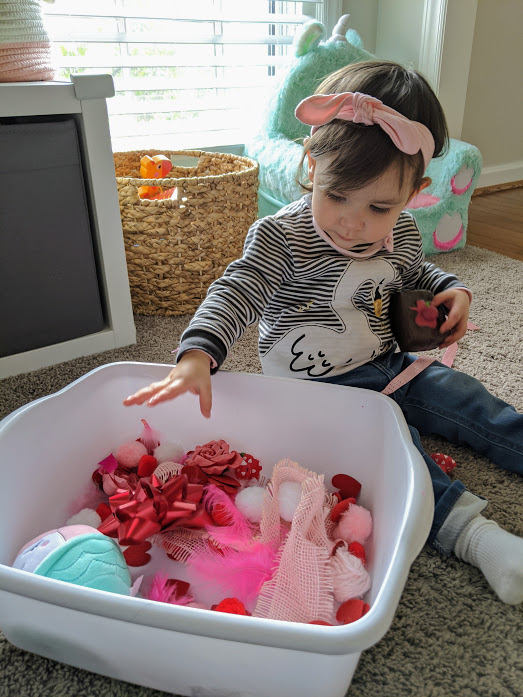 I'm pretty proud of this adorable Valentine's Day sensory bin I put together for Felicity. Making a sensory bin has been on my list of things to do with this busy little toddler of mine. Sure enough she spent most of the morning digging through this bin, sticking the felt hearts to her shirt, unraveling string and squishing everything that was squishy!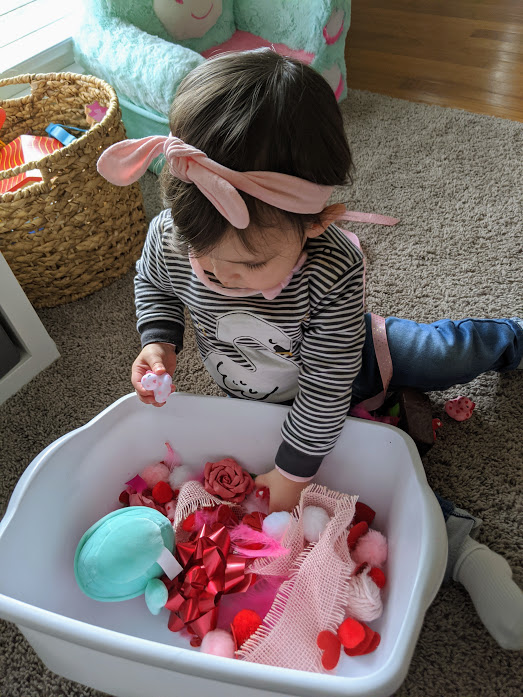 You can put a sensory bin together with pretty much anything toddler friendly. Most everything here came from Michael's craft store, the rest we already had in our craft supplies. We spent $12 putting this activity together and I say that's not bad for loads of entertainment!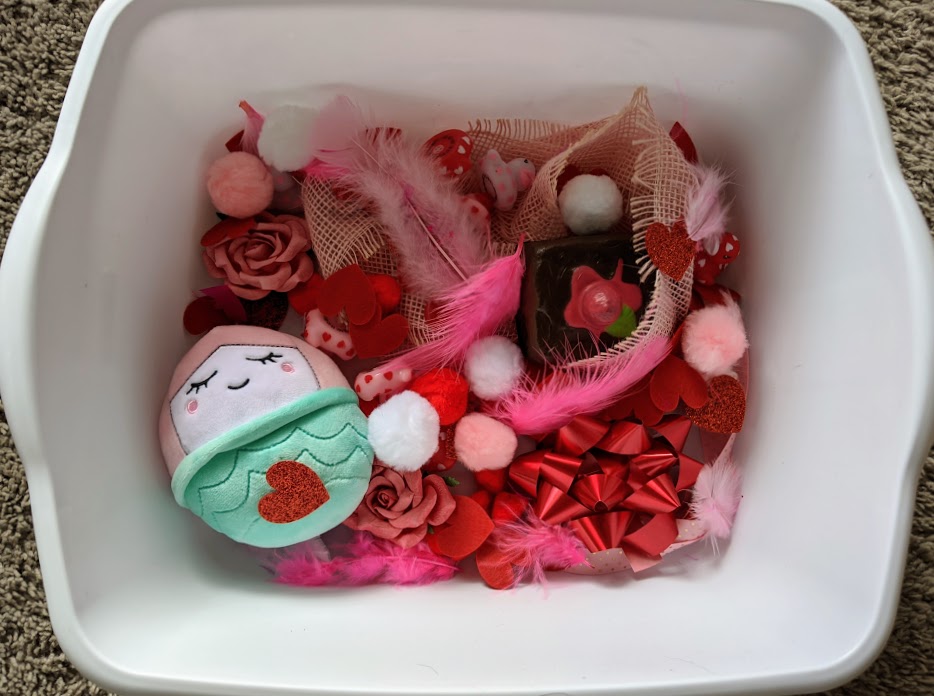 In our bin
Mermaid plush (So randomly found at Harris Teeter)
Paper roses
Pink, white and red pom poms of varying sizes
Chocolate squishy cake (I don't know what the obsession is these days with all of these squishy toys but this one was a hit with Lici. Think stress ball. We found the raspberry topped cake in the Michael's clearance bin, these are similar.)
Pink feathers
Small ball of scrap pink yarn
Squeaky mini rubber duckies
Felt hearts
Ribbon, both burlap and silky
Red gift bow (Brandon and I snagged a huge bag of these bows in different colors at Target on sale after Christmas. The red was perfect for this bin.)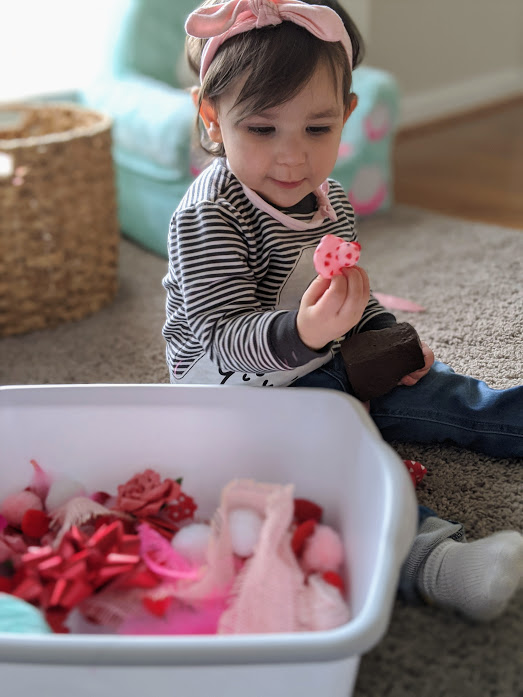 Sometimes I have to remind myself that it doesn't take a new toy to keep Lici entertained. Toddlers seem perfectly happy discovering the intricacies of a piece of tangled string.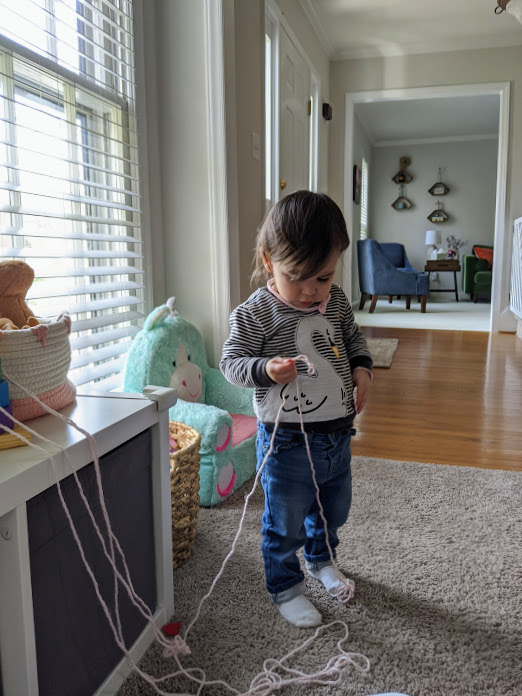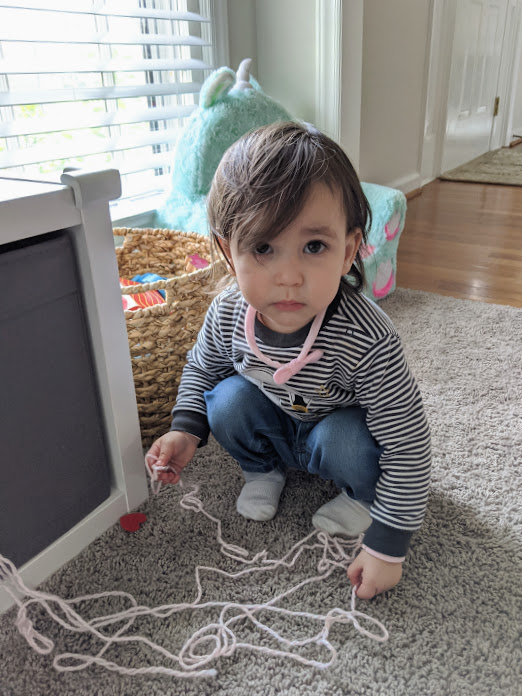 She was really into this yarn! Happy early Valentine's day! I hope you make a sensory bin for your little one too! Next on our list will be a spring bin full of air plants, river rocks, Easter eggs, fuzzy chicks and maybe even some moss. The possibilities are endless!