This fabulous piece of art was completed last week, and it's even better than I imagined. When making your own furniture you experience this moment of fear once you have all your supplies. And you think "Hmm.. is this really going to come out the way I want it to?"
Lucky for us, it always has! You can find the craft desk B and his dad made for me here. Brandon had this genius idea to make a table with wood flooring, and I've been wanting to make something with pipe. So we merged our two ideas, and voila! We ended up with this glorious creation!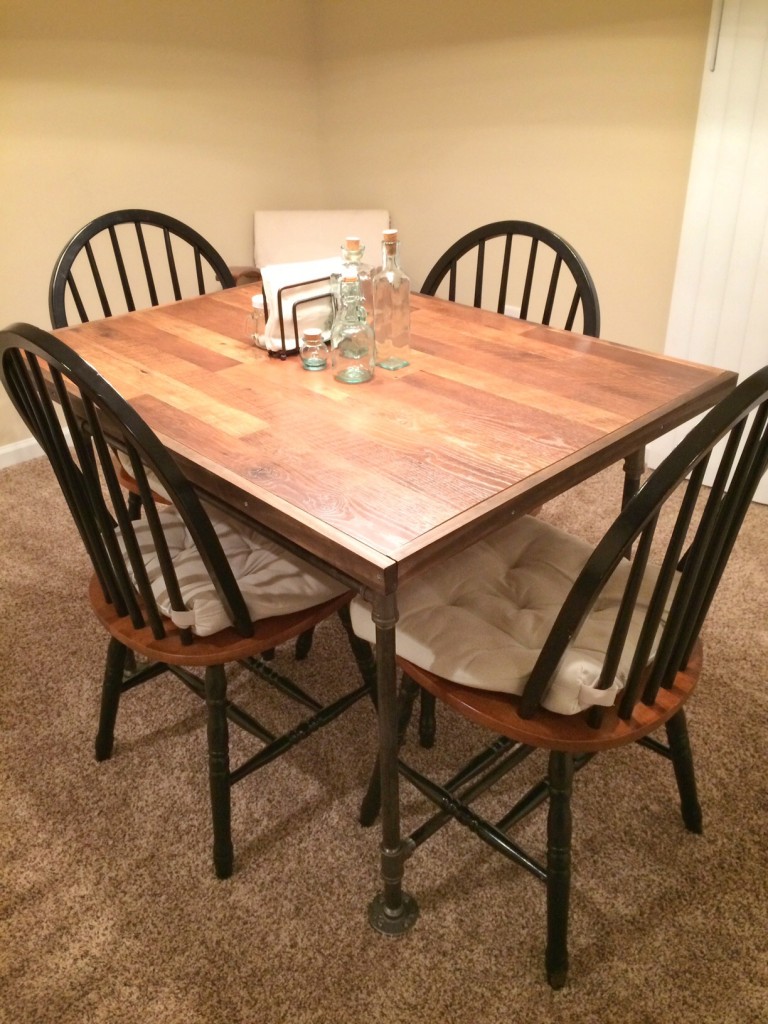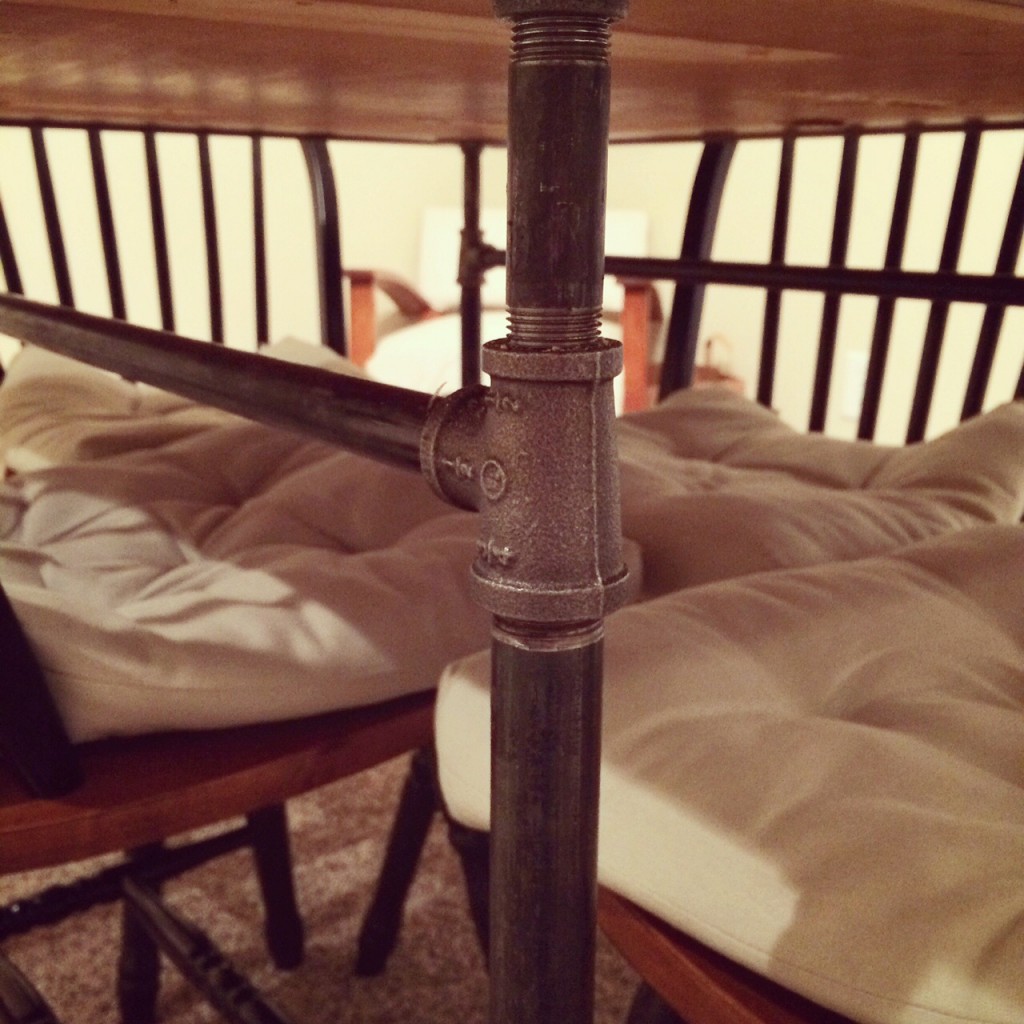 In other Poe news…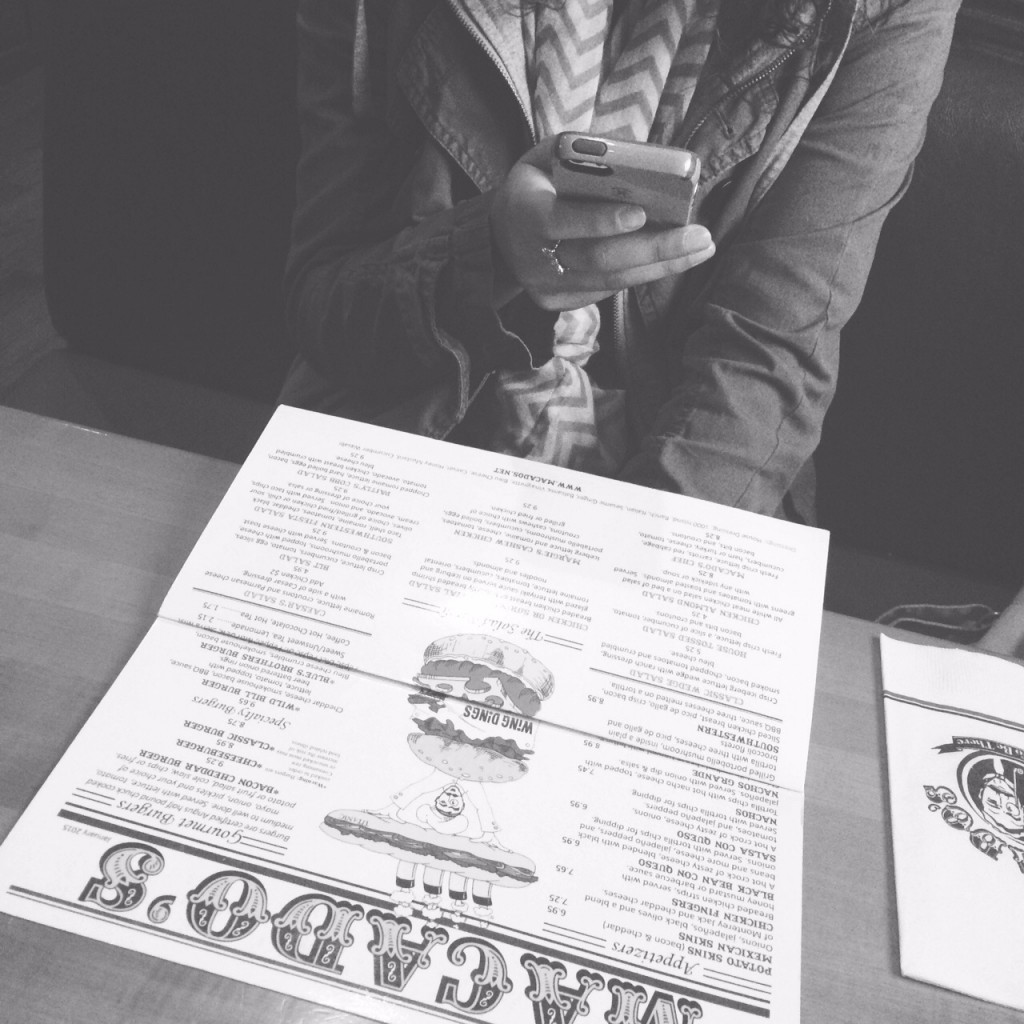 I got some much needed quality friend time with Chloe this past weekend. She conveniently dropped her pup off for some gun dog training in Georgia, and on her way back home, she stayed with us for the weekend. All weekend I had some girl time. Which you never realize you need, until you've had it. I could tell you all about our time together, but I usually find it difficult to put Friendship into words. There's a certain comfort I feel when I am in the presence of an old friend. A comfort where I can be silly, and honest, and true to myself. Where we can spend our time together reminiscing on events past, and speak our own language of care to each other. I'll spare you the girly details that Brandon was unable to escape, and tell it to you simply. We basically shopped, and crafted our little hearts out all weekend. That's right, apparently when people come visit they bring along their latest diy project, cause they know I'll be down. A friend who can be by my side happily while I sew, is a good friend.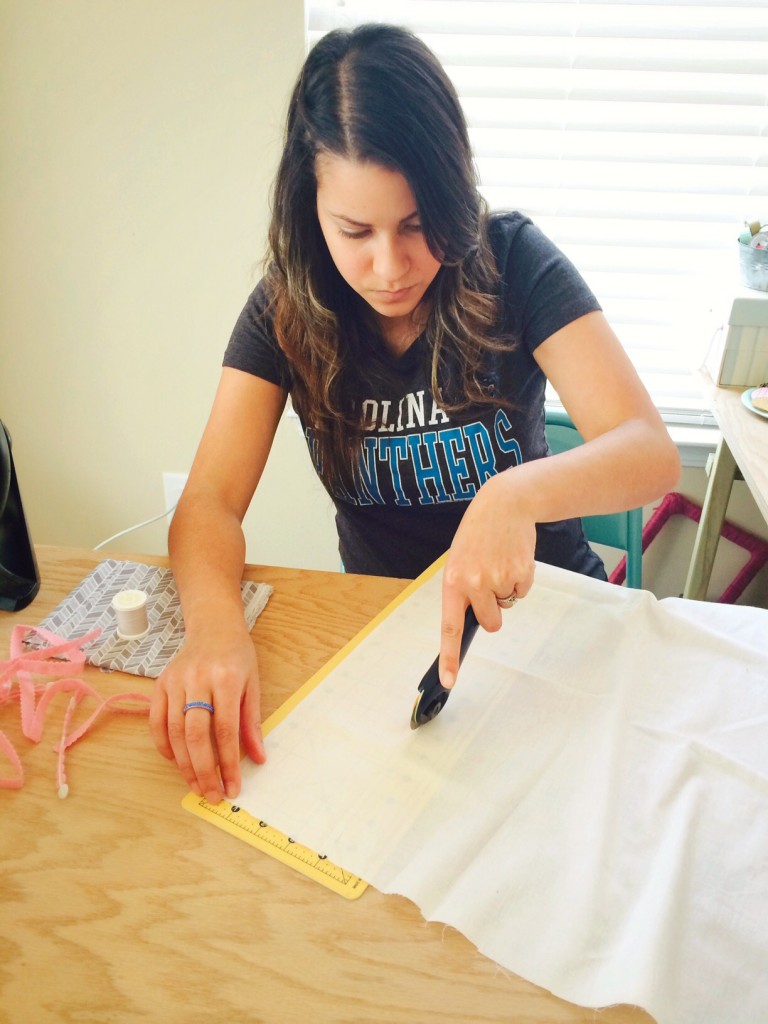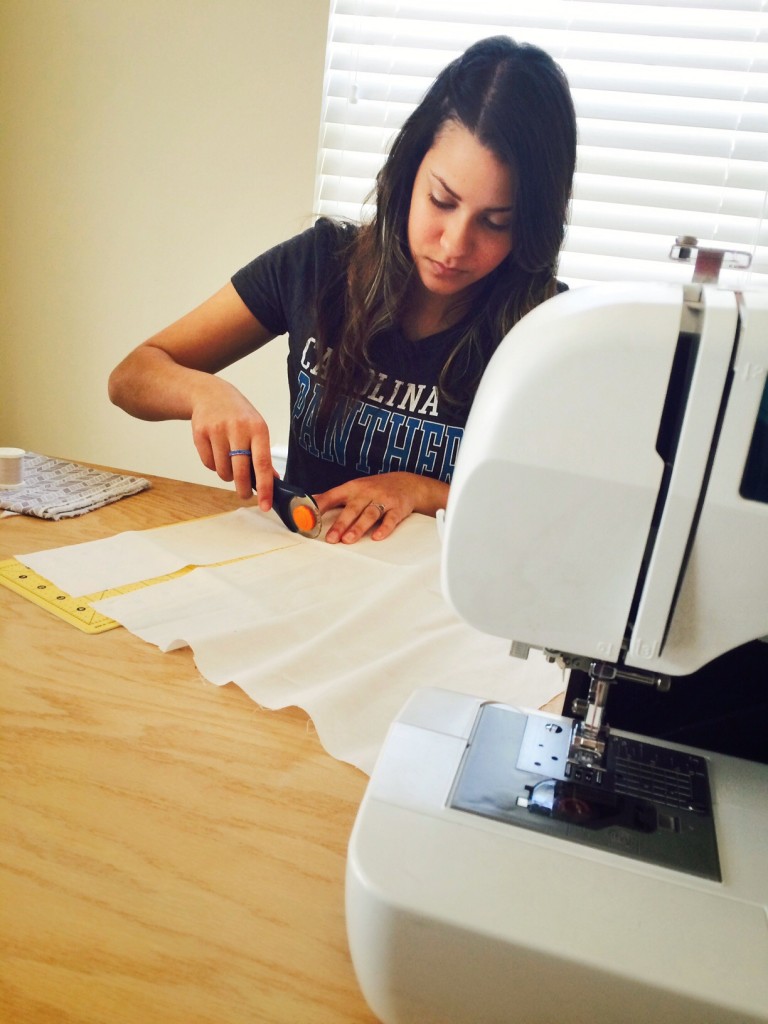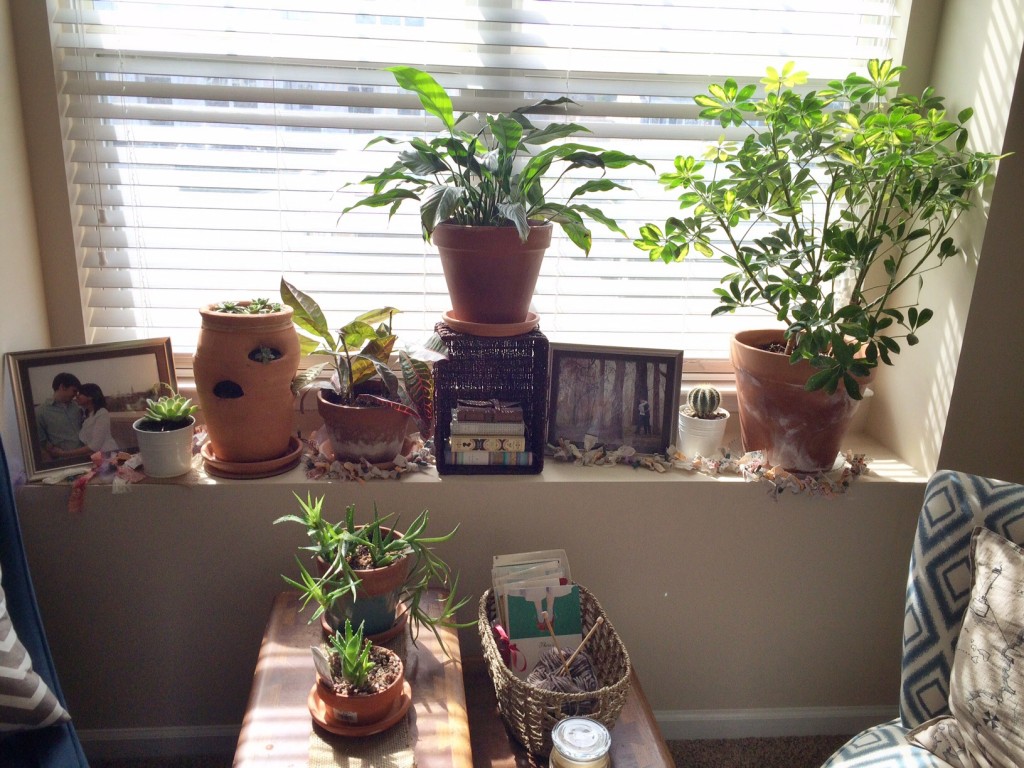 It's 80 degrees in Charlotte, can you believe it? I started swinging Grant in the backyard baby swing today, when I caught a glimpse of a line of ants. They were bustling with life, carrying whatever crumbs they'd found back to their ant hill. Grant smiled with every forward swing as his cheeks caught a little vitamin D. During this beautiful time of year that breathes life into the air, I figured why not invite a little bit of spring into our home? Greenery in the home is a good thing friends. My plants are adoring this sunshine, arching themselves toward the light, spreading their leaves wide to bask in it's magnificence.
If you remember this post then you know that I have succesfully pieced together my little indoor potted garden. Quite a transformation right?
Here's a closer look at some of my little green guys.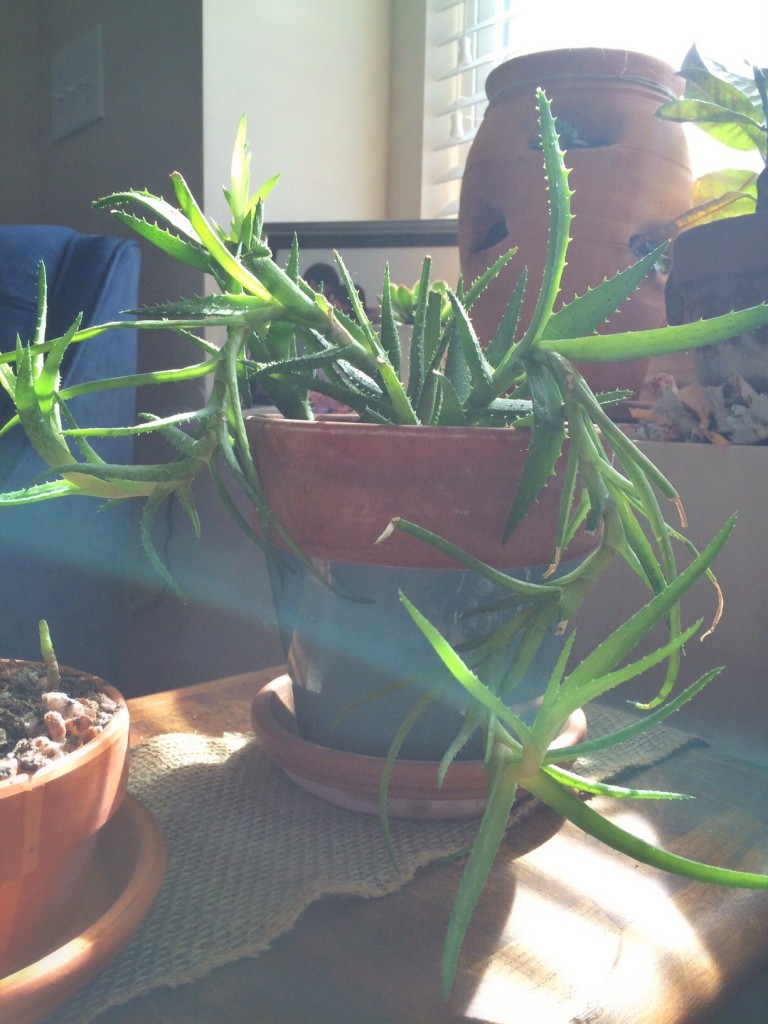 Don't they just make you happy? Inspiring life, and growth with their vibrant green hue. Now you want to go get yourself some house plants. Don't you?
And to take us out Bingley wanted to say that he had a pretty good weekend too.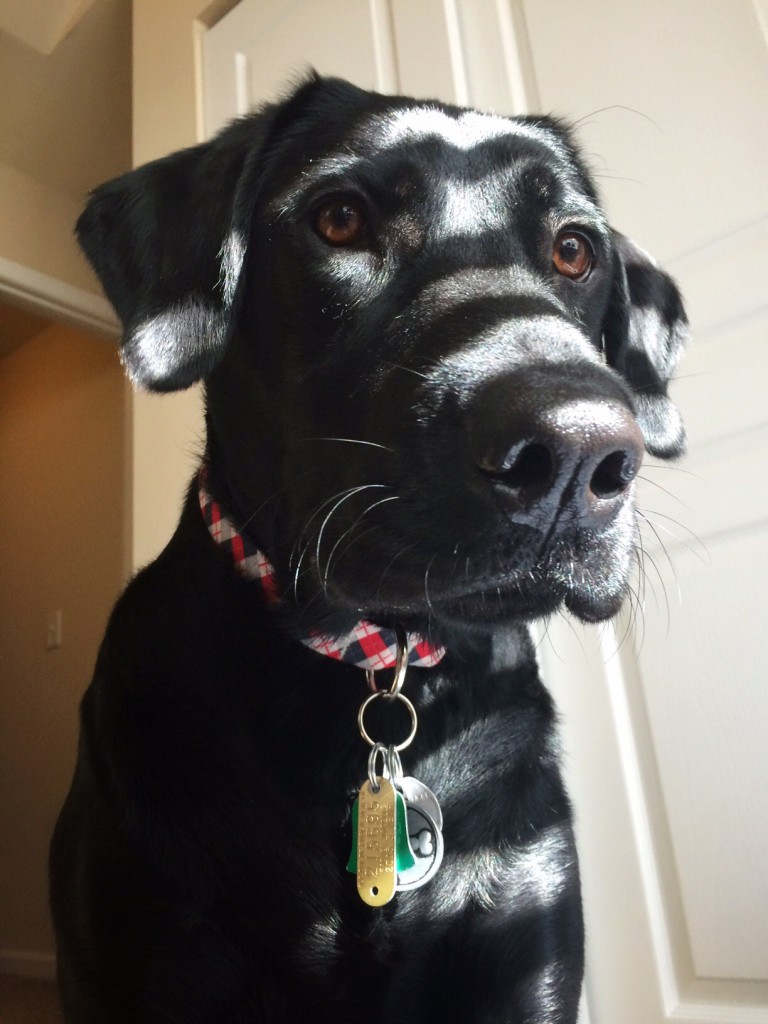 Happy March Everyone!