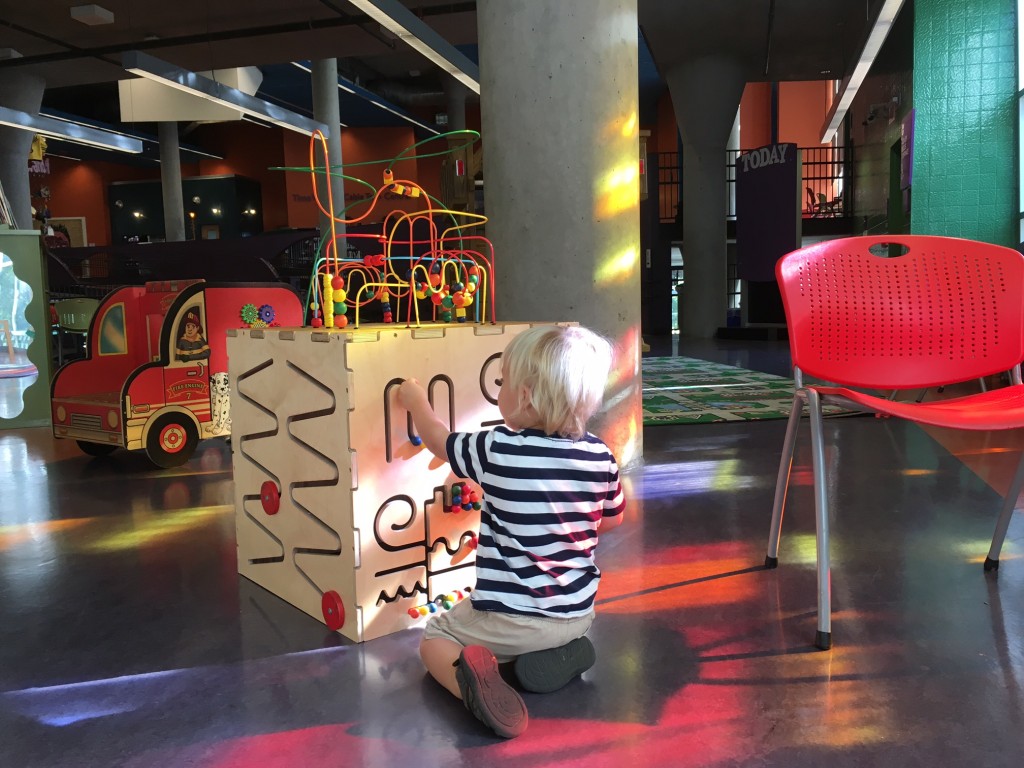 What happened to that little Grant, nestled comfortably on my shoulder? We'd walk to the end of the driveway wrapped with one of his cozy blankets to shield us from the cold. He'd just begun his cooing, and his giggles. He'd just begun developing his pallete for baby purees, and rolling over toward his light up toys.
Then he started crawling toward me as I ate my lunch on the floor. He started asking for more of this, and some more of that, in his sweet baby signs.
He pushes both feet together to jump down every step he comes across, because walking down steps one by one is for the boring. I'll go out of my way to let him step onto the curbs when we're running errands, just so he can jump off.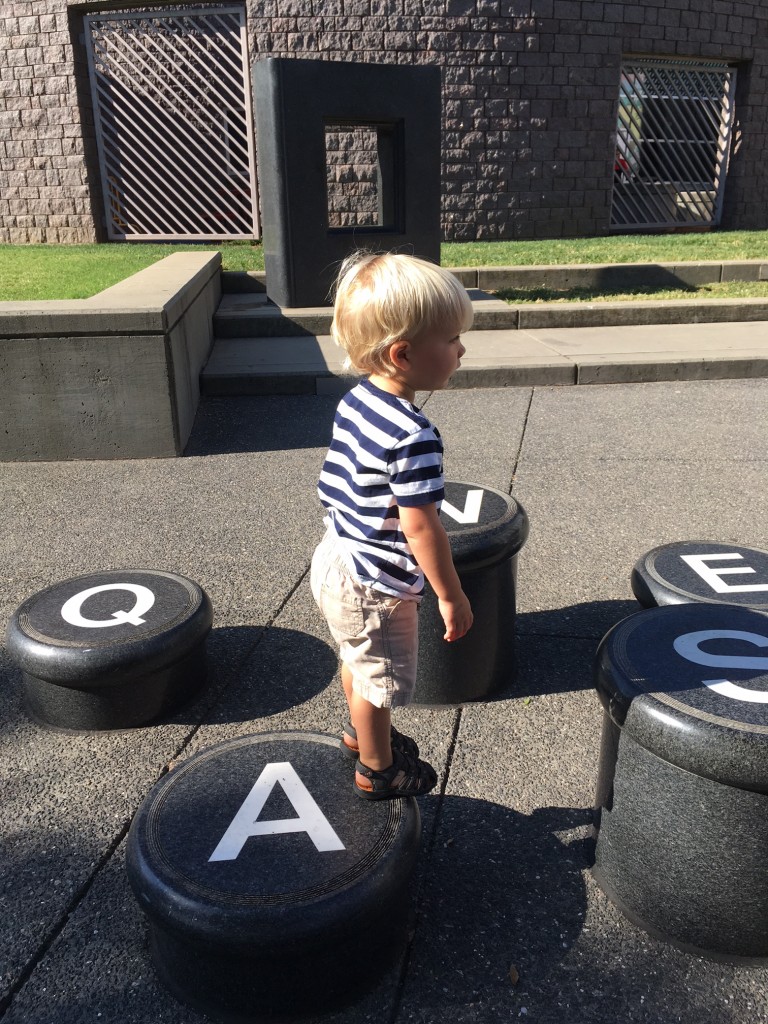 Now, I'm standing at the end of the driveway with him in my arms. He's just woken up from his nap, and is happy to be held face to face with me. He tucks one arm in, and points to my mouth with the other. "Mou" He says. I respond with "Yes, Natalie's mouth."
He points to a car whizzing by, and I say, "Yup that's a red car." Most of my week consists of stating the complete obvious. Sure, sometimes I do crave a bit of adult conversation, but for the most part it's actually opened my eyes to the simplest pleasures in life.
Grant points towards a bird, hopping about in front of us, and excitedly squeals. "Berr!!" So I stop to notice the sweet little creature, and of course respond to Grant with a Tweet Tweet. The bird flys away, and I tell Grant all about how the bird must be going home to his nest, up in a tall, tall tree.
Grant looks around, and I say, "Where's Caleb?"
He throws his arm out, palm face up, and gives me a puzzled look.
"He should be here soon, he's coming home on the bus."
Grant points down the road in the direction the bus comes from, and the second he hears that bus engine whirring, his face lights up, knowing his brother is home.
I set him down, and he runs back up to the house next to Caleb. I sit on the recliner to write a note about what we did that day. In walks Grant pushing a kiddie slide up toward the couch. He climbs up to the top, and his knees get bending. He's popping up and down, full of excitement. Prepping for his jump.
I know what he's doing. He's seen his brothers do the same exact thing. Caleb and Ryder have been perfecting their spins, and flips onto the couch for years. They're natural little daredevils, and you better believe Grant is ready to run with the pack.
Caleb runs over and sits on the couch. "Come on Grantsy, you can do it. Come on!" Caleb waves his hands for Grant, encouraging him to make the leap.
I make myself as small as possible, careful not to disrupt such a sweet moment shared between two brothers.. Grant makes the leap, and he doesn't quite make it.. I wait a couple seconds to see his reaction. Caleb whispers "It's ok Grantsy, it's ok." And Grant is right back up, brushing himself off, and already to the top of the slide to try again. This time he makes it. Caleb cheered, and squeezed his brother tight, and Grant's face was absolutely priceless from his triumph. I wish I had more words to describe that moment, but I don't. I wish I had more words to describe the feeling of watching children grow, and feeling like stages last forever, until they're over, and you wonder why you ever blinked. But there isn't a way to describe those things. Because they're just feelings. And those are the very best things in life, I think. The moments that cannot be described.. The ones that you capture and set aside to live in your memory for good.. The ones that you can look back on, and think to yourself…
"Thank you God, for this wonderful life."