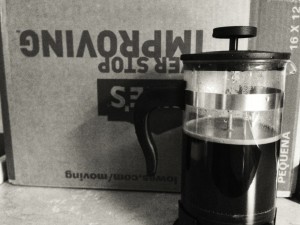 Yesterday morning I attempted to pour milk into my freshly pressed coffee and it didn't seem to pour. As I rubbed my eyes, adjusted my glasses, and looked a bit closer I noticed that the cap to the milk was still on. If that doesn't describe this move I don't know what will. It's been an exhausting week, and no matter how many cups of coffee I drank by the end of the day I still found myself nearly asleep on the hard wood floor next to Bingley on the dog bed at 9:30pm, because Bingley, well… he's been frazzled too.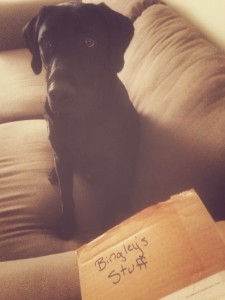 It's been exciting, it's been emotional. It's been a whirlwind really. Our time in Fredericksburg is quickly coming to an end. That's becoming more real to me now, as I believe it has become for our loved ones here.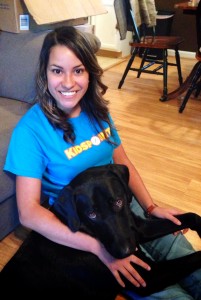 Basically Bingley has been a whole lotta trouble, jumping all over my sister while she sat on the floor attempting to organize, and wrap precious belongings. He plopped himself in the middle of the kitchen like a ton of bricks as my aunt tried to maneuver around him. He's gotten his wet nose all over me while he sniffs inside a box. He's been clingy and barked to get himself back inside where the people are. But he's also licked up the spills, been quite a bit of comic relief, and found quiet corners to fall asleep in. He's found me when I'm taking a break and sitting on the floor, and comes to rest near me. Basically yes, dogs are a handful. Dogs are a nuisance, but this dog… he's a whole lotta sweet, and a whole lotta handsome as well.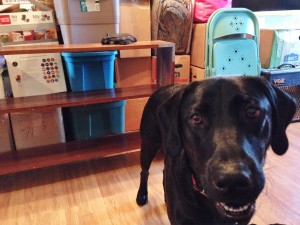 It's the last Monday in our house in Fredericksburg. We're soaking it in. Bingley's sitting in the morning light with his nighttime jammies still on, which in this house means he's roaming collarless. B is in his office shredding lots of papers, and packing up his belongings. I'm in the craft room sitting near a naked desk, and bare walls. My coffee is still hot, and I think I'm ready for the day. I've moved 11 times before this.. I think making it a dozen will be just fine.