What's motherhood if you can't have two scoops of ice cream every now and then? 
Starbucks in the morning and ice cream in the evenings has been our go to since Felicity was born. We've ventured out quite a bit these past 4 weeks. Nowhere too far since we've got a great little hub of shops and friends around us.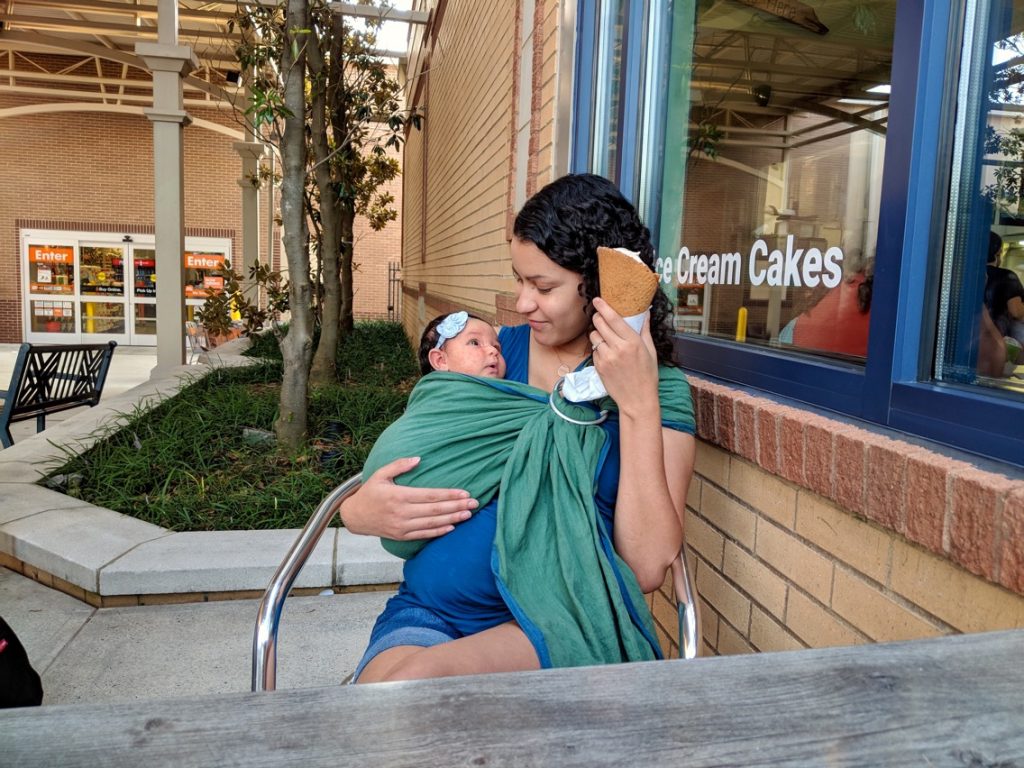 Things are pretty slow around here. Eat, sleep, repeat has basically been how our days go. With our waking playtime hours in the mornings and eveningtime. We seem to have established a rhythm. Not quite a schedule, but a rhythm which makes our days a whole lot more flexible.
Felicity is already getting a strong neck thanks to some tummy time that surprisingly Brandon is way better at remembering to facilitate. Felicity has already met most of our friends and family these past few weeks and I'm smitten with how much love has been poured over her.
She loves to eat. She loves bathtime. She loves riding in the car and looking out the window. She loves playtime with daddy. She's been a great sleeper so far and a pretty easygoing baby. We're getting to know eachother better every day as our love continues to grow.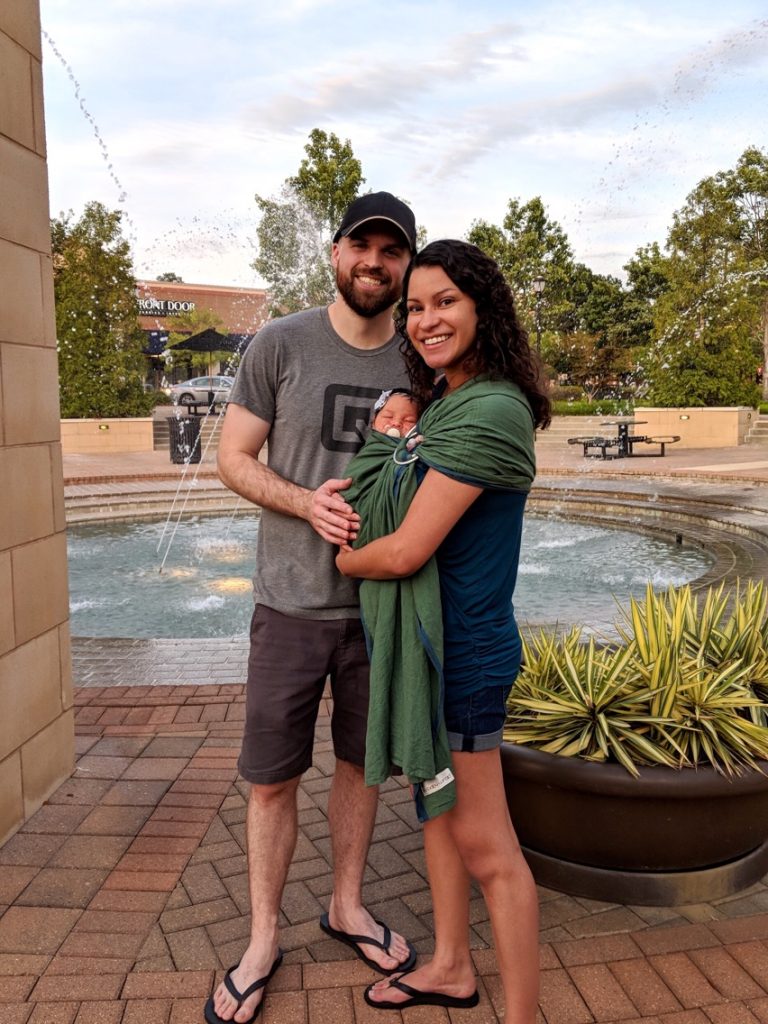 Also, do you remember this photo?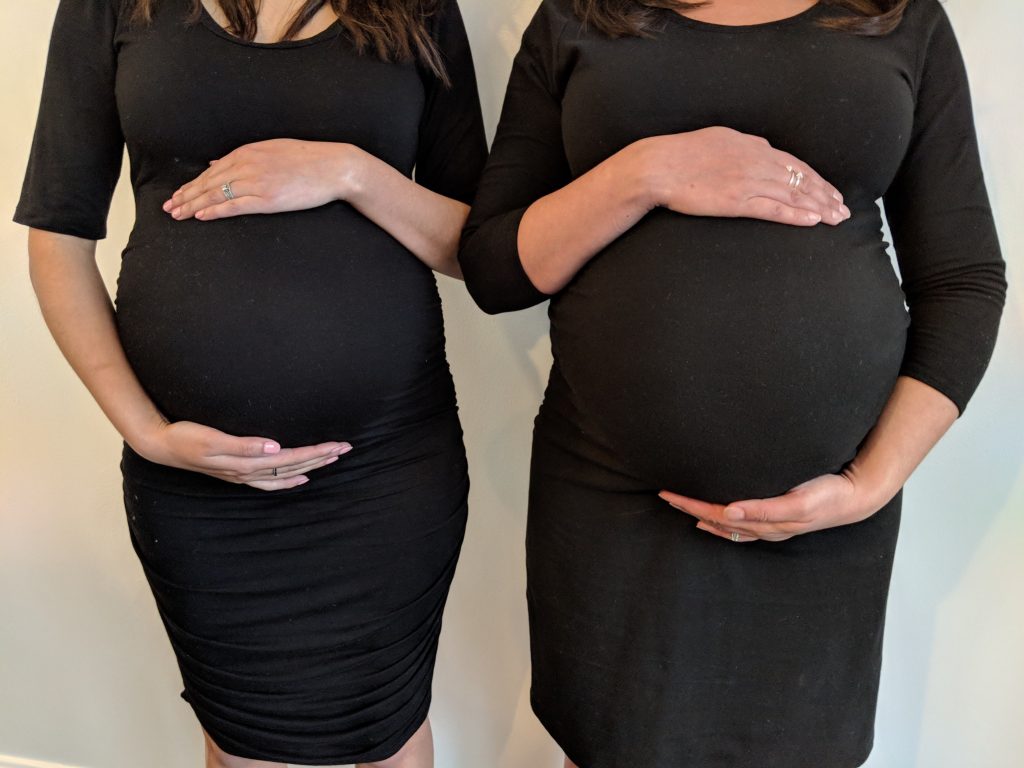 Well here are those little cousins outside of our bellies ♥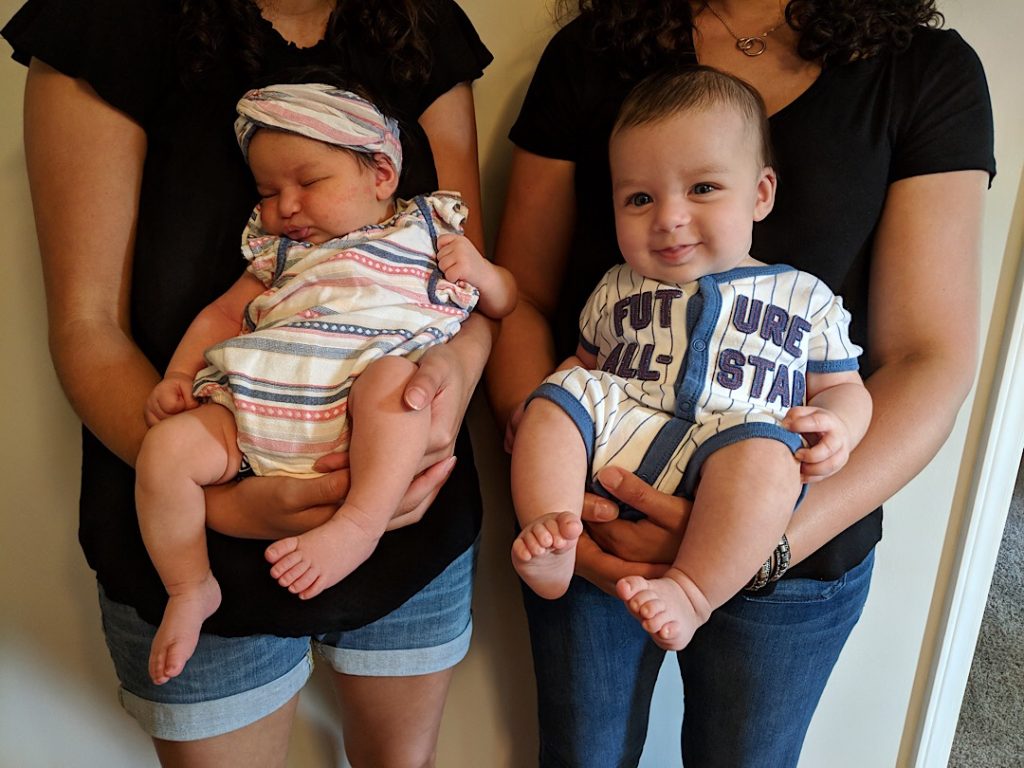 They're just so precious I can't handle it.