I walked into the Harris Teeter this morning to grab a bag of tortilla chips which I forgot on my original grocery shop yesterday. I've planned to make a dairy free Mexican layer dip this week, which I have been oddly craving for quite some time, and finally decided that the only way I'd be able to have it dairy free would be if I made it myself. This layer dip has been on my mind for so long, and I remembered every ingredient for it, except for the tortilla chips! Can you believe that?
I grabbed a couple bushels of firewood on my way out since the chilly air has finally made its way here. And we'll hopefully be enjoying a fire this very night.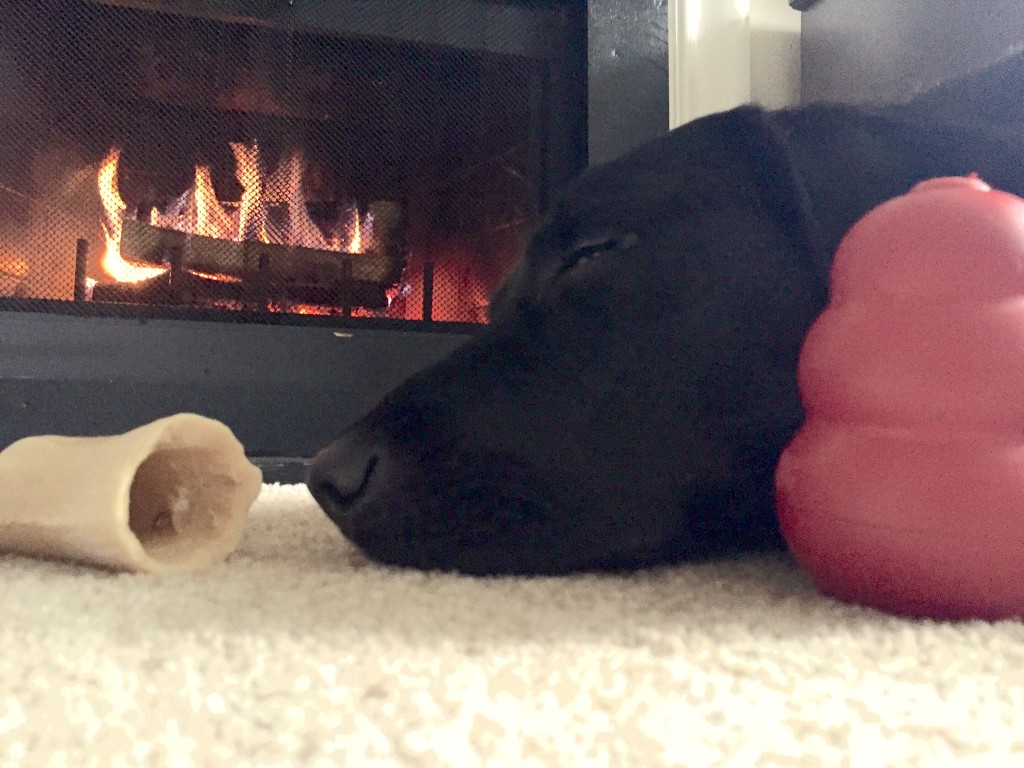 We're obsessed with our fireplace around here, didn't you know? And when I say we I mean Brandon is obsessed with creating them, I am mesmerized, and cling to the warmth of them, and Bingley will plop very nearly too close the second those flames pop up. I think he will be devastated if our next place doesn't have a fire. To be honest it's another thing to set at the top of our priority list! Which is really the beauty of renting, because we have lived in such different spaces we've learned what functions well, and what to avoid.
Speaking of… Chilly weather.. Chilly weather, and three boys is possibly the most stressful mix ever. Did you know? Now that the weather has gotten cold enough for the necessity of coats, shoes, and hats there has been quite the wrangling going on at the Coggins back door. I'm pretty sad to say goodbye to barefoot, and swim shorts.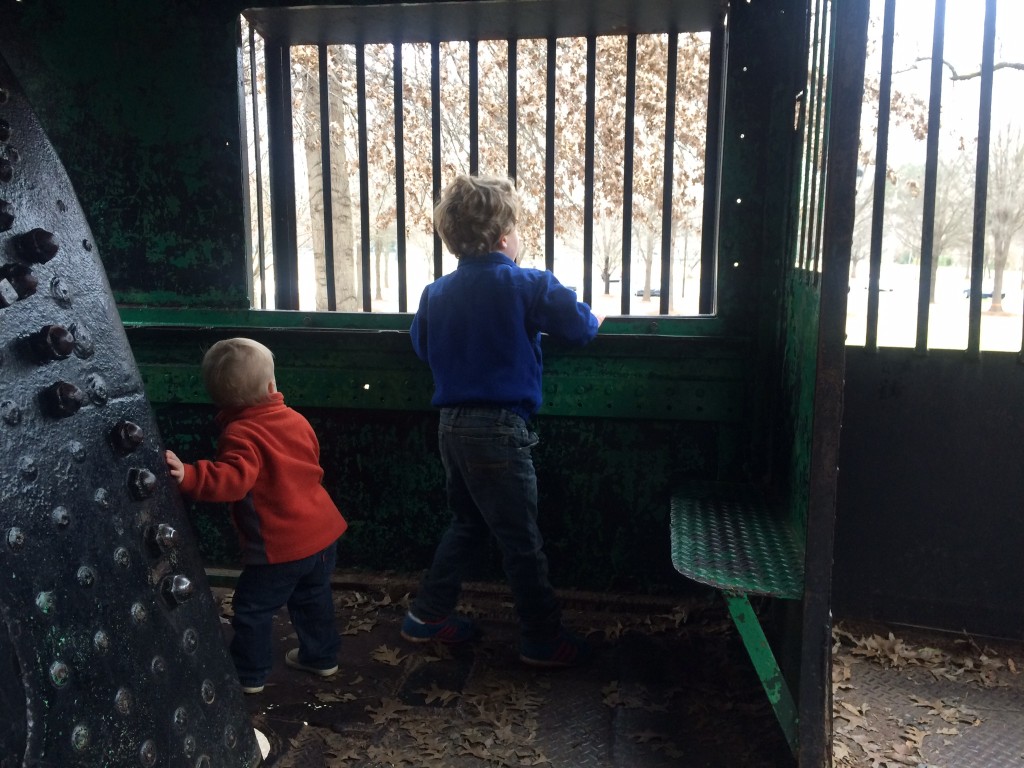 I've got two socks, and one shoe on Ryder. One sock on Caleb that isn't fit quite right, and I'm battling with him to put a coat on. Grant is totally aware now of the fact that putting shoes on means we're going out, so he reaches for the doorknob like a trapped prisoner.
"Why do we have to wear coats?" Caleb says.
"Because it's cold outside, and I want you to be warm."
"Why is it cold?"
"Because it's winter now."
"Why is it winter?"
"Because the season changed." (Mind you, I'm holding this conversation yelling over Bailey's whining, and shrill barks. You might ask, "Why don't you just let Bailey out while you get them ready Natalie?" To which I'd answer, "Because God forbid I did, then Grant would crumple to the floor in anger that I didn't let him out barefoot, and coatless too." It's really a matter of preference.)
Caleb continues, while I pull a hoodie over a frustrated Ryder. He gets a particular sort of upset when you put a hoodie on him instead of a coat. Like you've just betrayed him by dressing him in something he cannot take off. But that is in fact why we put it on him, because otherwise he'd be frolicking in the nip shirtless!
"Why did the seasons change Matalie?"
"Alright Caleb, that's enough questions, put this on." I hand him a jacket, and help him with the zipper.
By this point Ryder is ready, Grant's got shoes on, Caleb has a coat on, but insisted on changing his shoes. Pullover, pullover, where is Grant's pullover? I grab it off the couch, and slide it over his head to which he always giggles, and that helps relieve the commotion a bit.
Somehow I'm always the last to put my shoes on, but I'm not silly enough to wear anything that takes more than a slip onto my feet when I'm with them. So I'm ready quickly, and open the door. The boys, and Bailey all trample past one another, spilling outside like a waterfall.
Of course, on a good day, I get each of them ready individually, in secret, before Bailey even hears anyone utter the words Outside.