I've talked about the magic of the grill before. If you don't have one, I'm telling you, you need one! Our grill has saved us from so many hungry disputes. I don't know about you, but when I'm hungry, I'm not happy. And the grill puts food in our bellies quickly. Get outside! Let your man grill for you. Who can pass up, a man who's happy to cook with his ridiculously large grilling utensils, less for you to prepare, and less dishes. What are you waiting for? It's fabulous.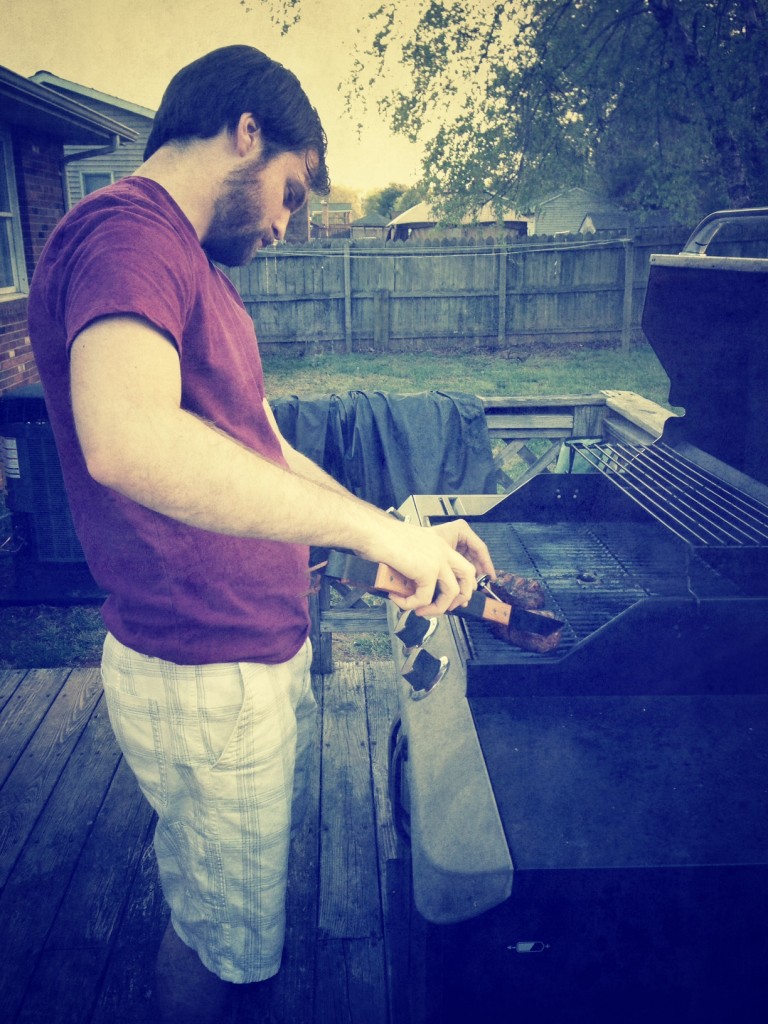 Our Favorite Meals on the Grill
Foil Dinners- Here's my favorite foil dinner recipe.
Steak- Recently we've been purchasing tenderloins fresh from Wegmans, and they've been more than perfect. B seasons them with Molasses Bacon, and leaves them on the grill until they're about medium the way we like them. But of course, any meat thermometer will tell you a safe temp. if you're worried.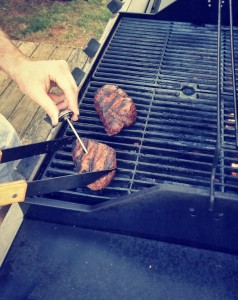 Burgers and hotdogs- We prepare our own burgers with ground beef mixed with Molasses Bacon seasoning, and a hamburger seasoning. Then form them into patties. Serve with onion, tomato, lettuce, and cheese. Toss on grill until cooked to your liking.
Make your own pizza- We use a ready made dough from Wegmans, and add a little bit of spaghetti sauce to the center. Sprinkle a generous amount of Mozzarella cheese, and add whatever toppings you'd like from there. We've done Pepperoni, sausage, basil, & tomato. Toss on the grill for about 5 min, until the cheese has melted.
Beef Shish Kabobs- We've prepared our own shish kabobs with sliced beef or chicken and veggies. But we've also grilled the already prepared ones from Wegmans and they're delicious.
Cedar Plank Salmon- Seasoned with garlic salt, olive oil, and meat magic seasoning. B has been grilling these on cedar planks which can be found in most grocery stores near the grilling materials.
Our Favorite Veggies on the Grill
Asparagus-I actually didn't even like asparagus, until I tried it grilled. Prepare with light olive oil and salt.
Corn with Husk- Pull husks down. Rinse corn. Sprinkle with salt. Pull husks back up. Toss onto grill for about 10 minutes.
Peppers & Onions- We've grilled these while on shish kabobs.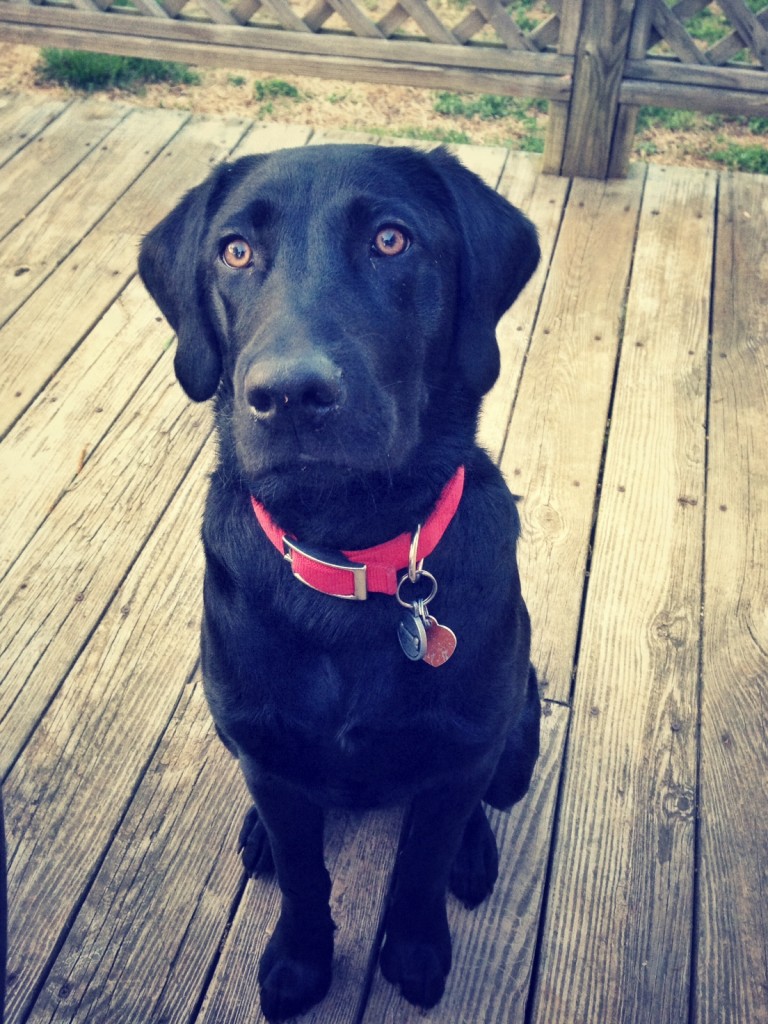 Your pup is sure to beg for some smokey goodness.
B's Favorite Seasonings