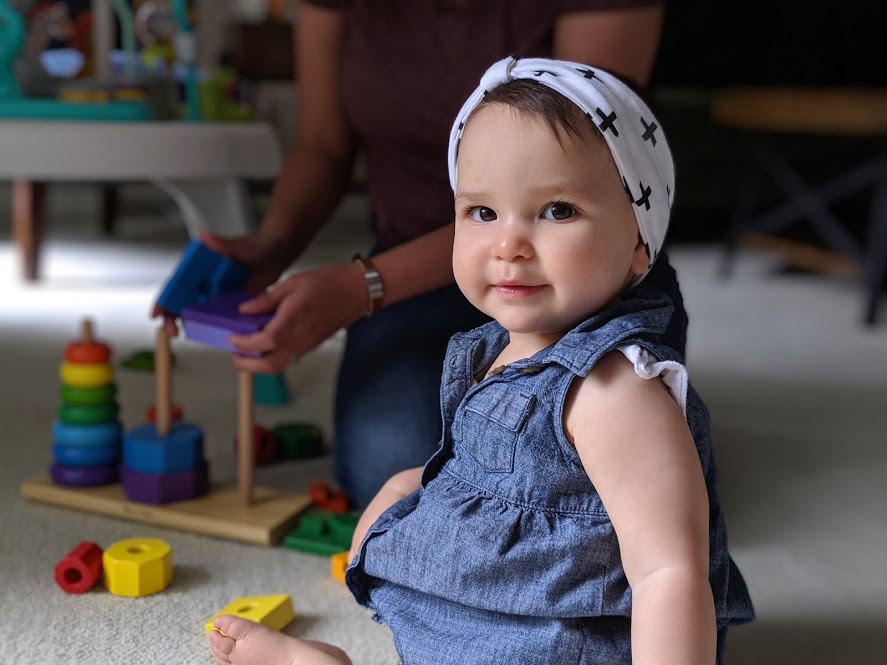 She won't remember these days but I will.
When the sun begins to rise we pop open the blinds, Felicity in my arms. A ritual we do every morning for our houseplants to get some sunlight. Sometimes we squint our eyes and I talk about how bright it is. Sometimes it's cloudy and I tell her it looks like it'll rain today.
I set her down in her walker. She presses the music button as I kiss her head. My hand runs through the hair on the back of her head and I think to myself how much I love her. She straightens her legs out, confidently running across the kitchen.