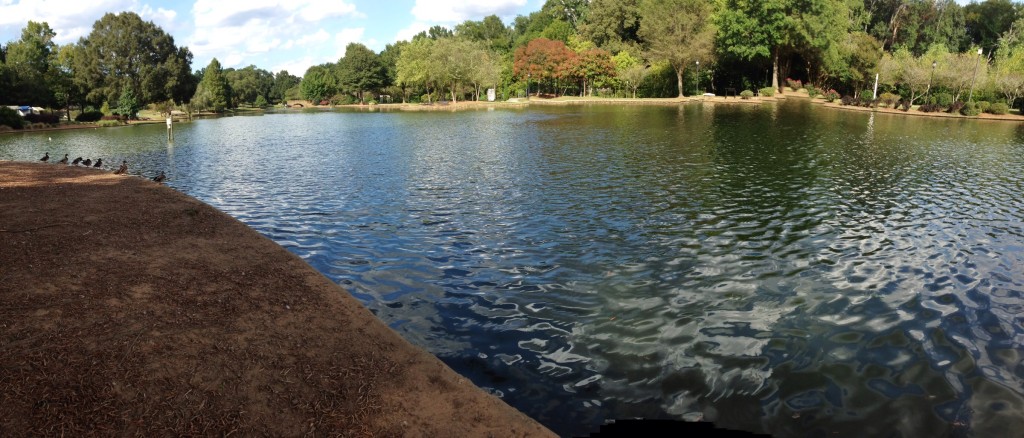 Just to the side of Uptown there lies a 98 acre haven by the name of Freedom Park.
It's a place where Charlotteans can come and escape the day to day demands, or in my case it was a place to kill some time, and a chance to tire out a puppy.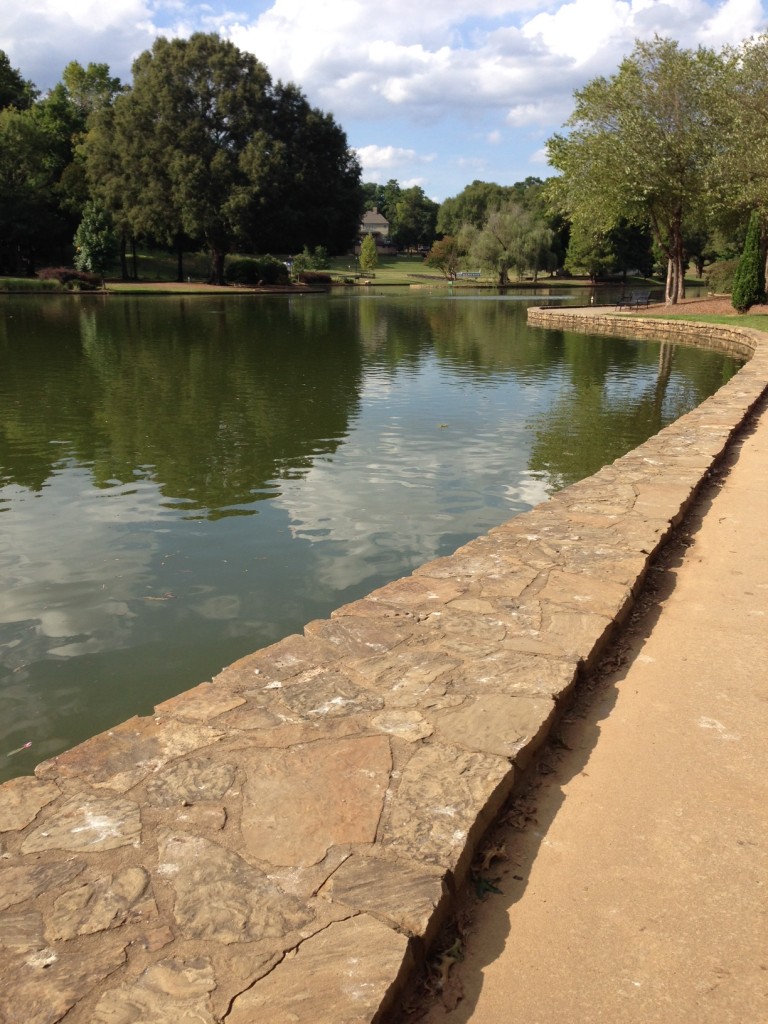 Bingley and I took a stroll around the pond on our visit and quickly found out that we were not the only human canine pair spending time together, because Freedom Park is one of the most dog friendly places I've seen. It's been a great place for Bingley to be around other dogs of all shapes, and sizes. And a great place for him to be around children as well. Once we had walked for a bit I took refuge on a shaded bench. That's where Bingley noticed them. A family of ducks dunking themselves into the water one by one. Instinctively Bingley sat perfectly still observing the synchronized birds. He huffed, and sighed once they swam away, the show was over.
We kept walking much to Bingley's surprise, because it's still summer and I figure we might as well take advantage of the warm weather. We passed two men fishing by the bridge. One photographer capturing the last days in a woman's pregnancy. One mother adjusting her daughter's bicycle helmet. Two friends laying in the grass reading, and lots and lots of other puppies, and kiddos. Life is good at freedom park. Life is good when you've got a worn out puppy. Especially the kind that are so worn out and happy that their tongue limply hangs out to the side.