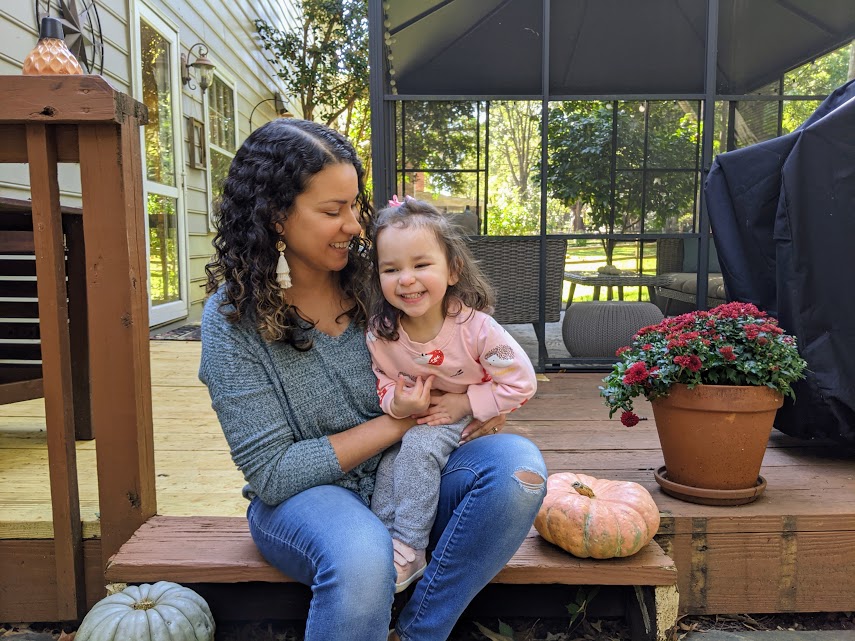 Get ready to cozy up, it's time for some new fall favorites! Typically I suggest something to eat, something to smell, something to listen to plus something pretty or useful to you or around the home. That covers the majority of the senses perfect for getting into the season. Enjoy and please share your fall favorites with me!
Autumnal Harvest Soup – This amazing soup is from Trader Joe's. After they ran out early one year I decided to become part of the problem and stockpile it as soon as it hit the shelves! It's the perfect chunky soup for a cool day. Pairs well with TJ's pumpkin tortilla chips.
Mrs. Myer's Acorn Spice Hand Soap – These seasonal scents go out of stock so quickly. Snag them when you can. My other favorite Mrs. Myers fall scent is apple cider if you can find it anywhere. If you can spot the apple cider multi-surface spray in Target then your kitchen will smell like Autumn with every wipe down!
Heirloom Pumpkins – These pumpkins seem to be popping up everywhere. I love how squashed and fairytale like they are and the muted colors are such a nice change from the traditional bright orange pumpkin.
Starbucks Jazz Playlist – There really is no better time to listen to jazz than on a fall/winter cool evening. Throw in some candlelight and you've got yourself one cozy night!
Instrumental Spooky Halloween Playlist – Lici and I love to listen to this in the background while we're baking or crafting. It's fun, safe for kids spooky music to get you geared up for Halloween!
P&J Spice Essential Oils Set – I love this essential oils set. We have a couple of diffusers around the house that I love using in the fall and winter. My favorites to use in this set for fall are a mixture of apple cider and harvest spice. I've also made a sugar scrub using the gingerbread oil. They have lots of fun sets to choose from. 1, 2, 3, 4
My very own Gluten Free Apple Cider Muffins Recipe! I came up with this super simple recipe on the fly one Saturday morning and they turned out great! It's super simple because I used a muffin mix with some of my own add ins which is just the kind of easy baking that I love to do! Pair with your favorite cup of fall coffee. Recipe below ⇓
GF Apple Cider Muffins
Ingredients
1

box

Gluten Free Muffin Mix

I use the King Arthur brand (link below in recipe notes) which I found at Harris Teeter. The ingredients following are based off of that mix. Your egg, butter and milk portions will vary. Follow the portions of your box mix.

3

Eggs

6

tbsp

Butter

½

cup

Milk

Choose a dairy free option if needed. The box calls for 1 cup, however I cut that in half since I added extra liquid with the apple cider.

¼

cup

Cinnamon Applesauce

¾

cup

Apple Cider

1

tsp

Nutmeg

1

tsp

Cinnamon

½

tsp

Allspice
Instructions
Preheat oven to 375°, or the temperature stated on your muffin mix box.

Line a muffin tin with muffin cups.

Follow the directions on the muffin mix box. (Mix together eggs, butter, milk)

Add applesauce and apple cider.

Add muffin mix and spices, whisk until smooth.

Bake for 18-22 minutes. (Follow the cook time stated on your box mix)

Bake until a toothpick comes out clean.

Cool in pan for 5 minutes before moving to a cooling rack.