Here's what you'll need…
Glass Jar

Preferably with a wide mouth

Wicks

Found in craft stores

7-8

Depending on the jar size

used candles from the same scent family
Tongs
Pot
Pot holders
I'm a big fan of candlelight, so I needed to find a way to use up every drop of my candles. Candles typically blow out with about 1/2 an inch of wax left over. When this happens stow your candles away together to be made into a new layer candle. This project is fairly easy, but keep in mind it can be time consuming to do all at once.
I used 8 left over candles in a wide mouth, pint sized mason jar. Be sure to only layer scents in the same scent family. i.e keep fresh linen with sea breeze, and hazelnut with sugar cookies. My candle was a vanilla, pumpkin, apple pie, lemon, sweet scented combo.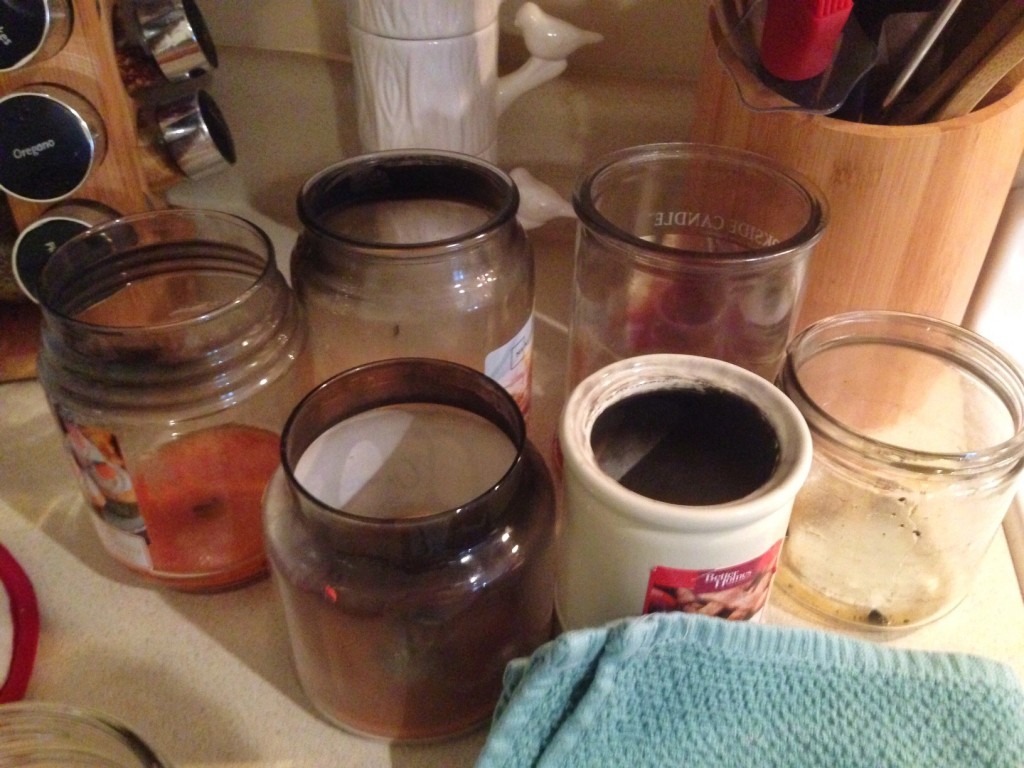 The trickiest part of creating this candle is getting the wicks to stay in place. I've tried hot glue before, adhesive, and nothing seemed to work. Your best bet is to place 2 wicks in the center of the jar. In the case of one sliding off to the side you'll have another to even it out. I'd recommend placing the wicks in the center of the jar, and pouring your first candle's wax in, allow it time to harden, and then continue. I placed little skewers on the jar to try and keep the wicks from falling.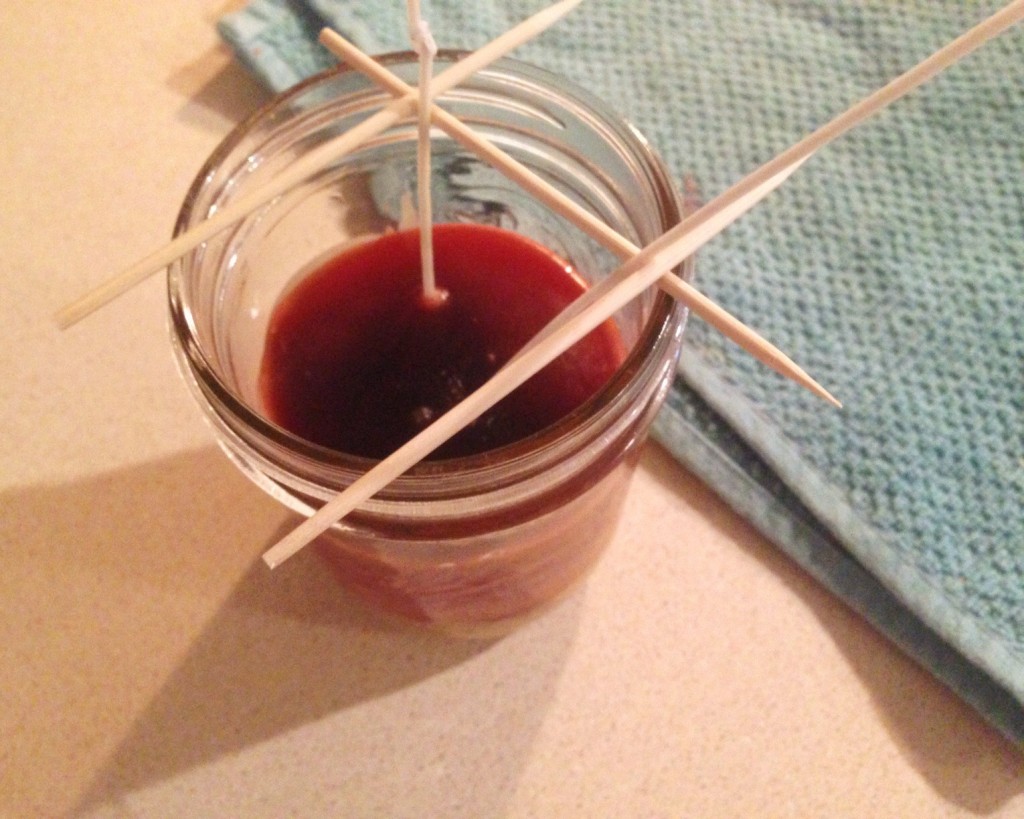 To melt down the wax boil a pot of water and set your candle inside being careful that no water enters the candle. The thicker the jar the longer it'll take. Swirling it around often with tongs will help to distribute the heat, and melt the wax faster.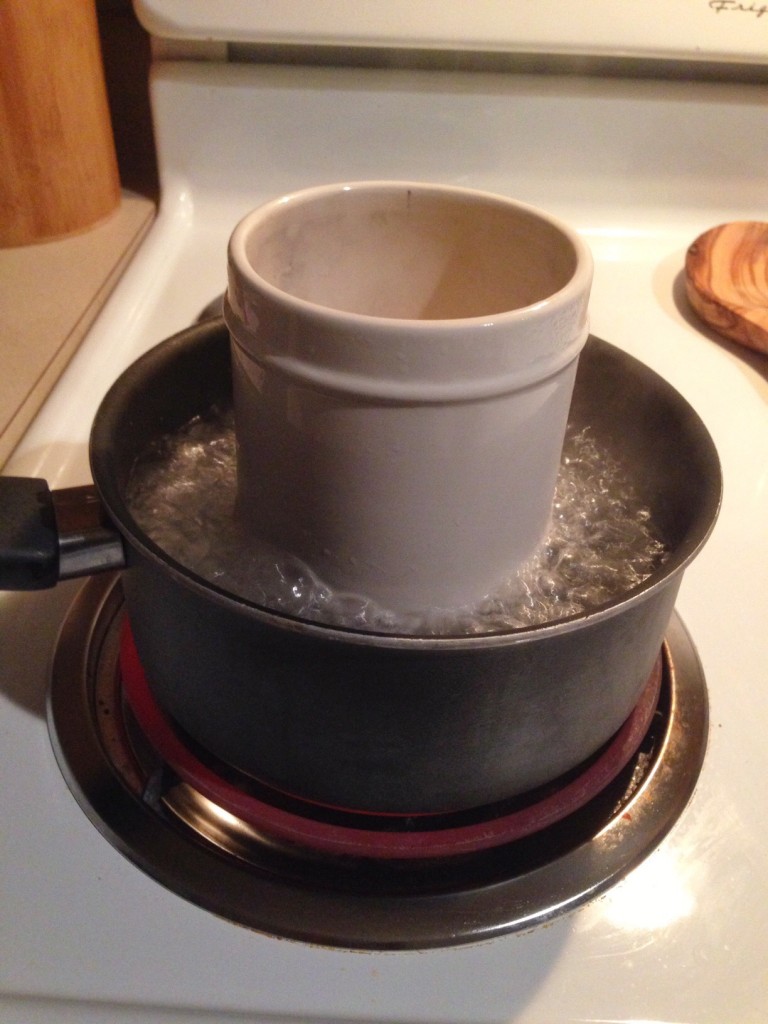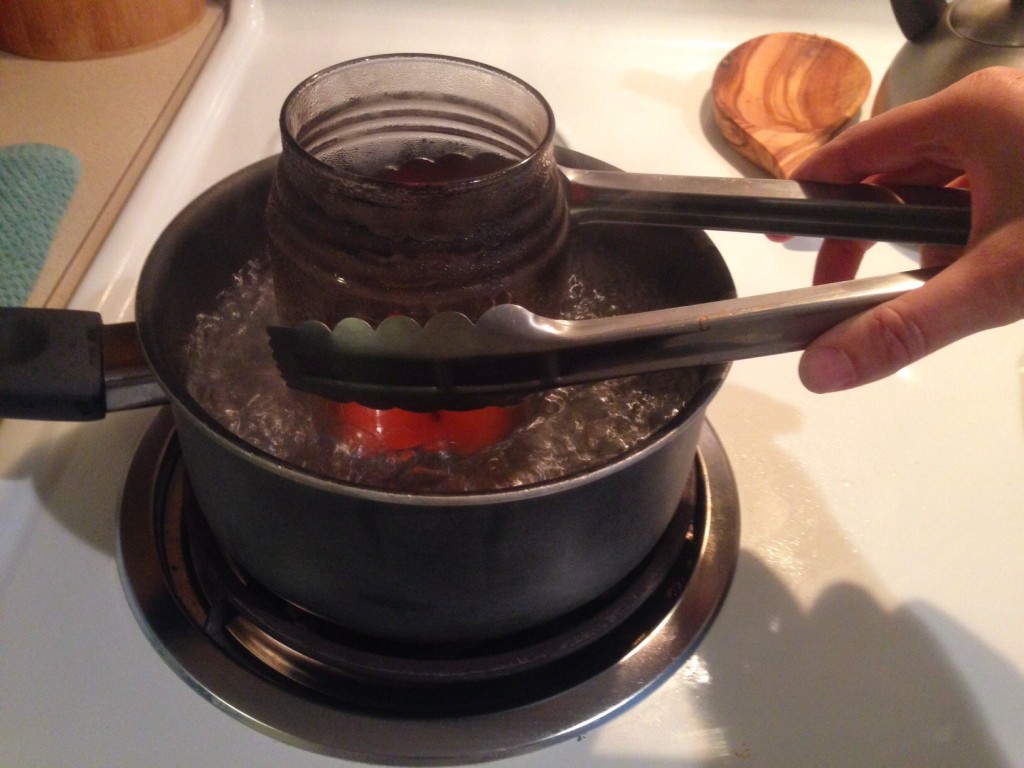 Once the wax has fully melted pour it into your jar and allow it time to harden. You could place it in the fridge in between pours to let it cool. Continue doing so until you have melted down, and poured all of your candles.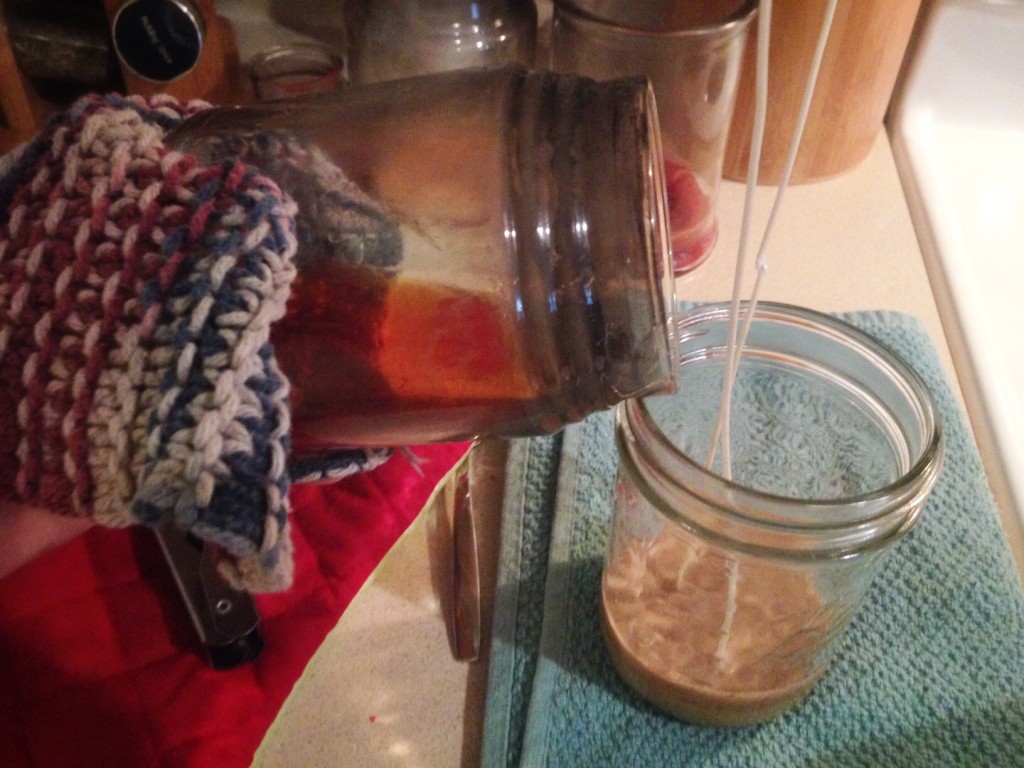 Originally I started with 6 candles, and they did not quite fill the mason jar I had. I decided not to cut the wicks and wait until 2 more candles were finished off. I had one candle that was almost out, and all the wax was liquified. That's when I realized a shortcut. I grabbed the unfinished layer candle and went ahead and poured the wax in.
Essentially you could skip the time consuming boiling pot of water step, and whenever your candles are about to go out, and are completely liquified pour them into a prepared jar. It's much quicker, and easier that way.
Look at all those pretty layers. Cut the wicks and enjoy your new candle!